S146 is a secure parking for scooters, each space has a compartment to store the helmet or utensils of the user.
As a complement it can be supplied with plugs for charging the batteries.
The lock can be with the user's padlock or with a lock and key or through an APP application with the mobile
Variations
S146.01 - Locked with Key
S146.02 - Locked with Keyboard
S146.02 APP - Locked with Mobile APP
S146 E - Plugs for charge battery
Gallery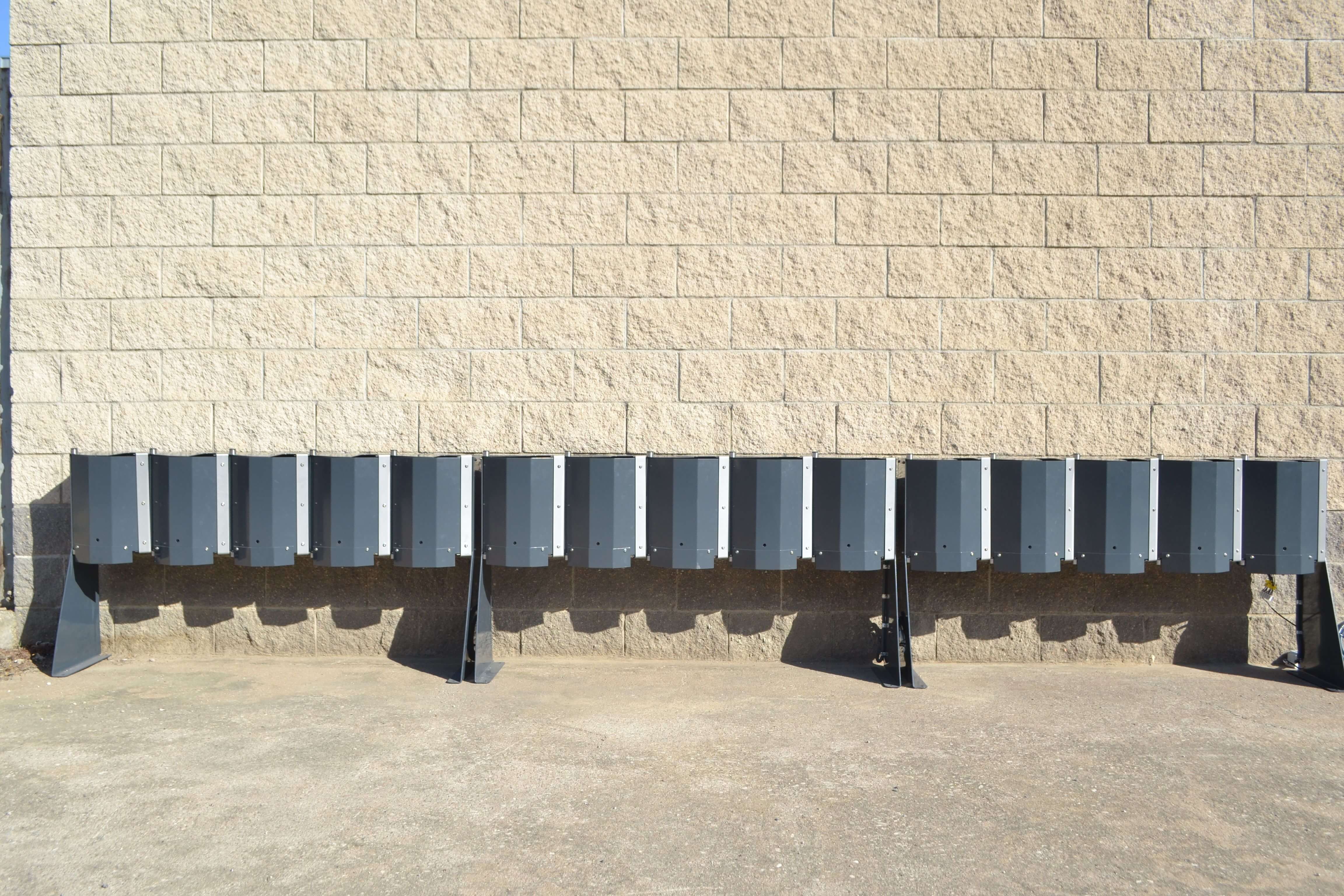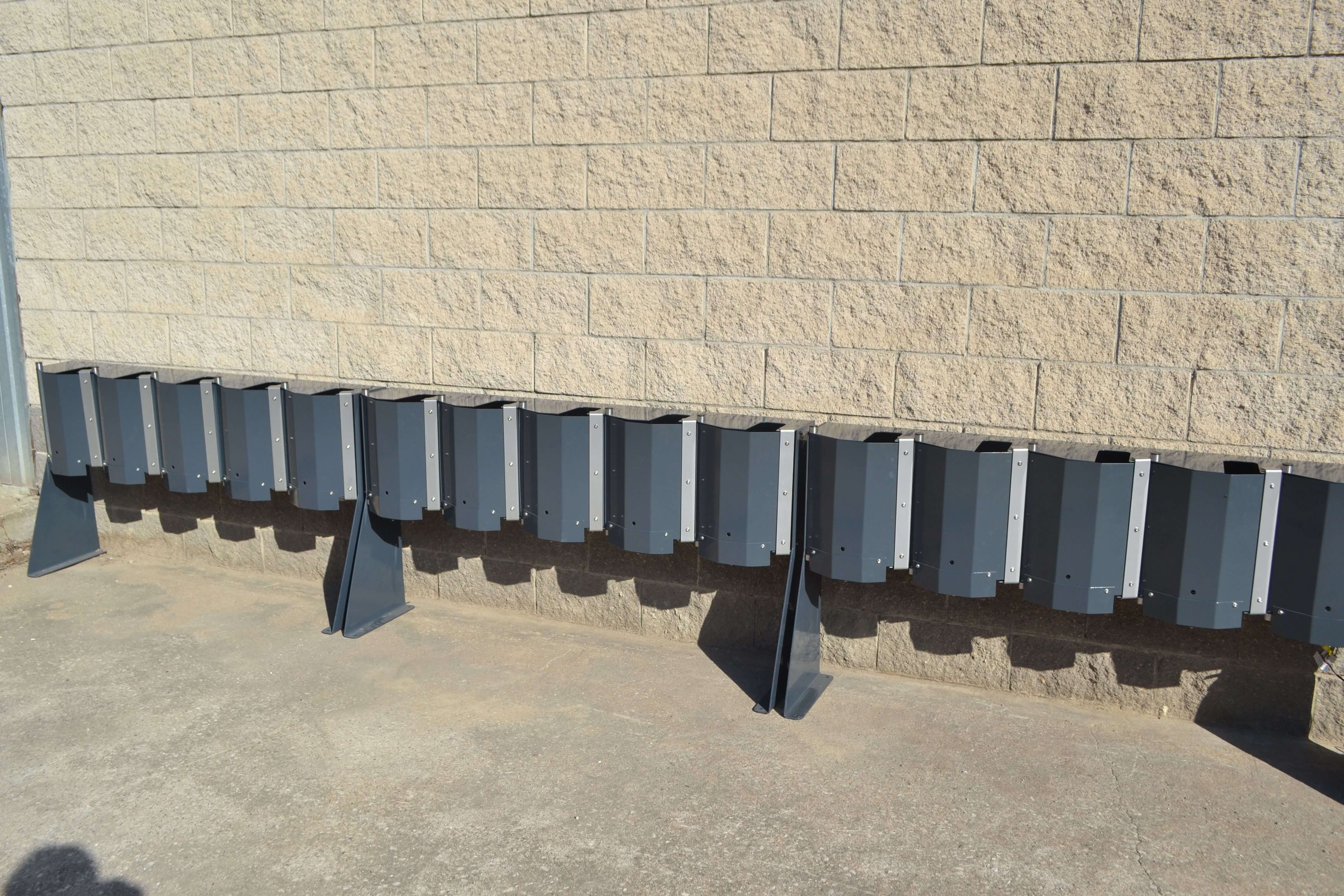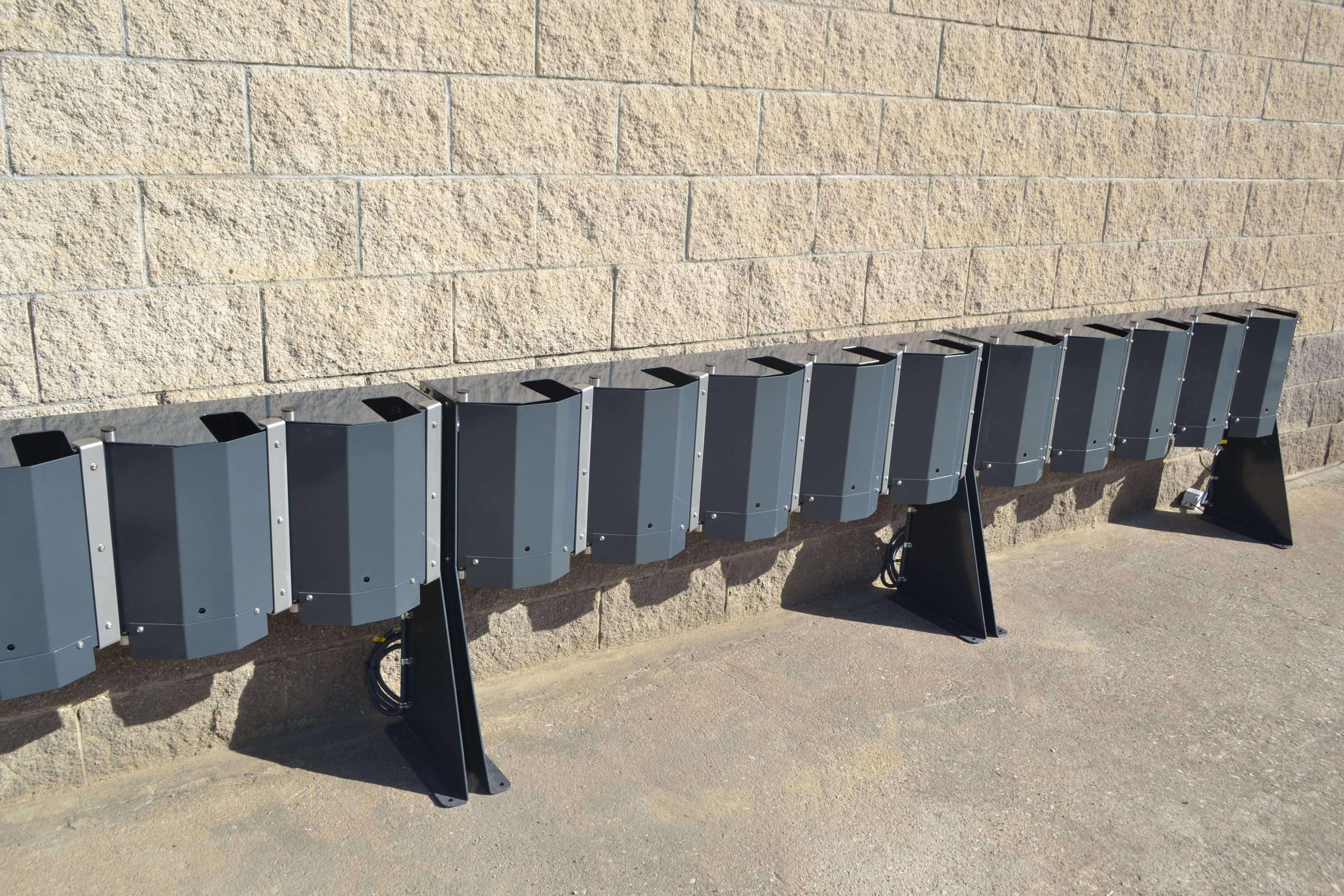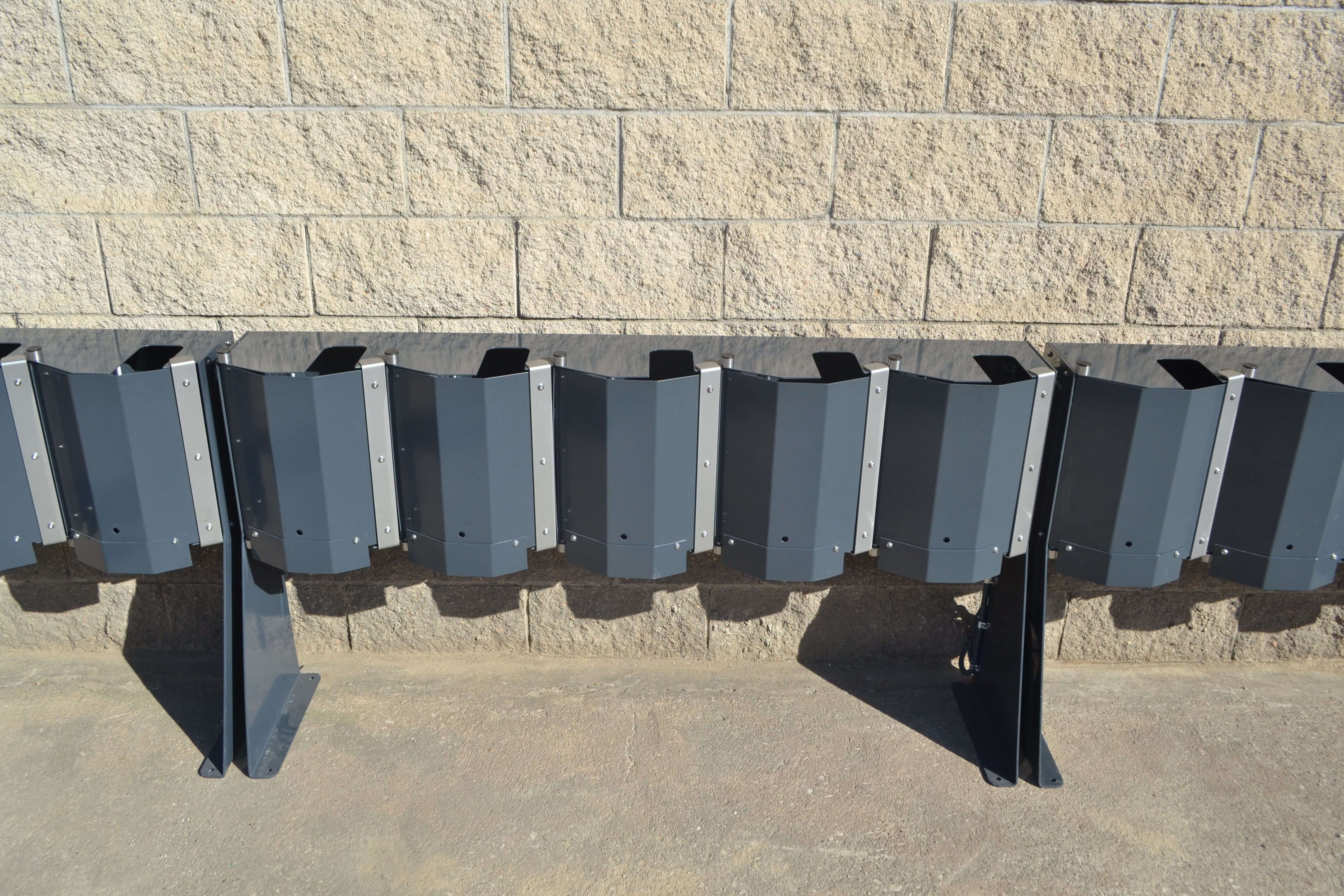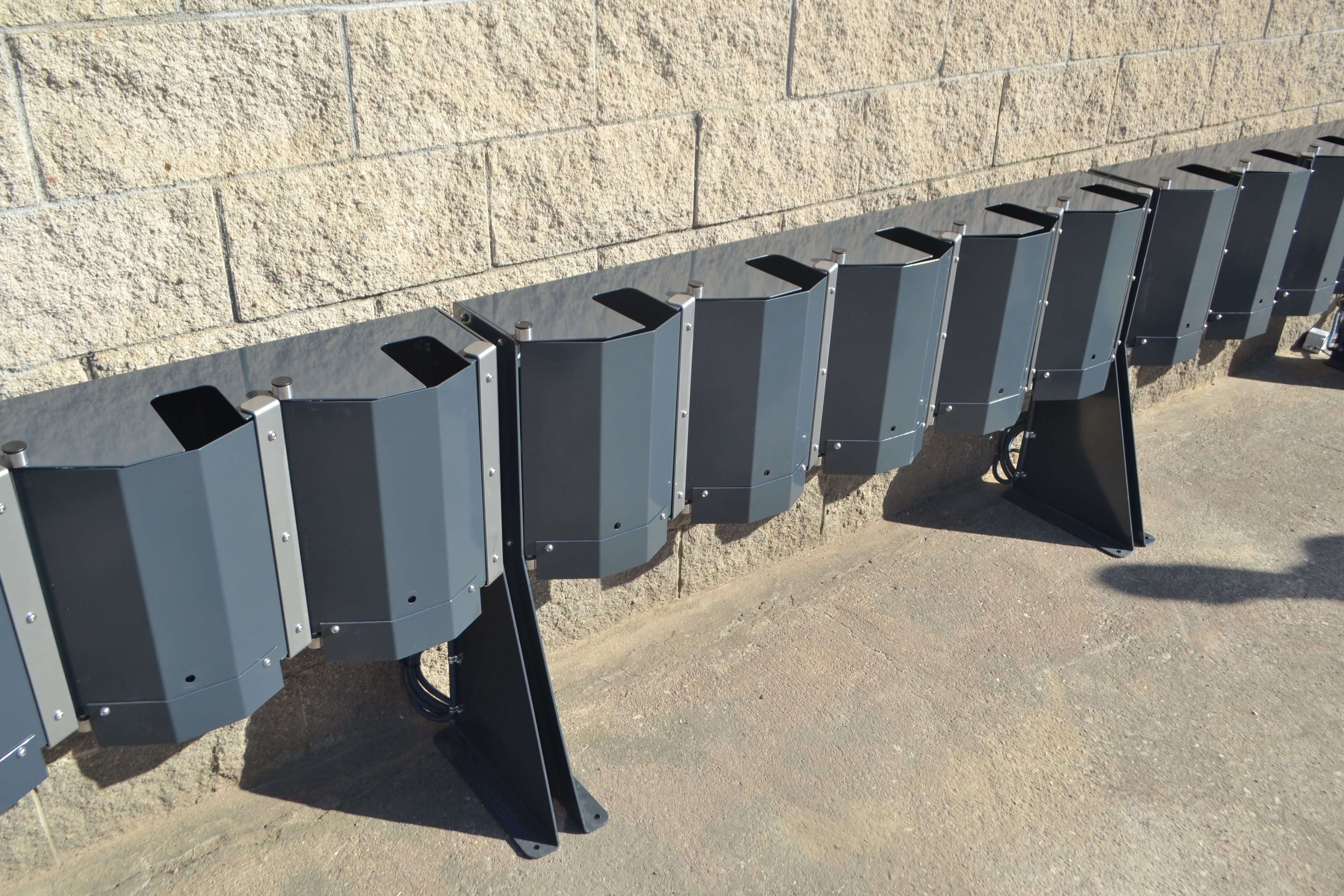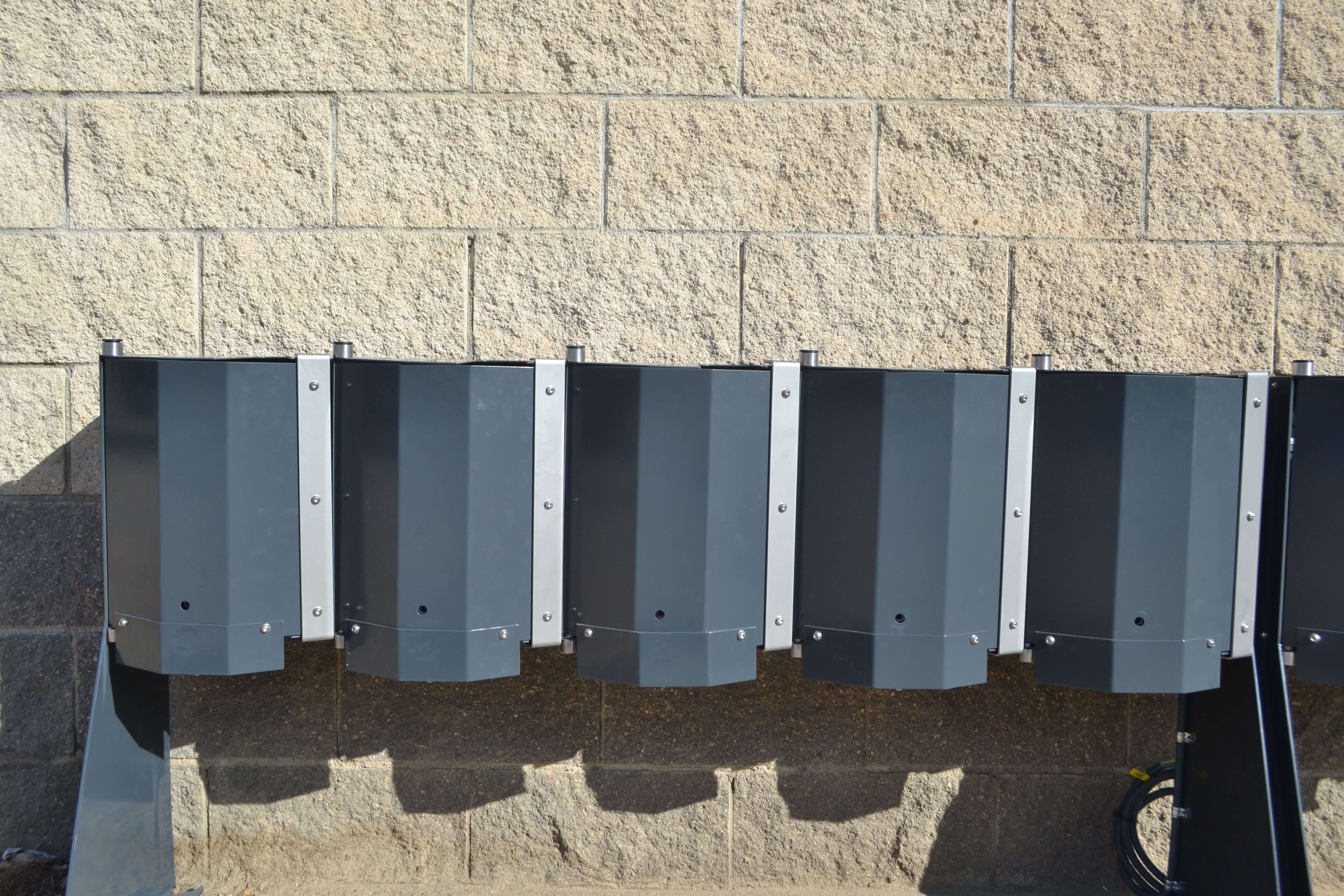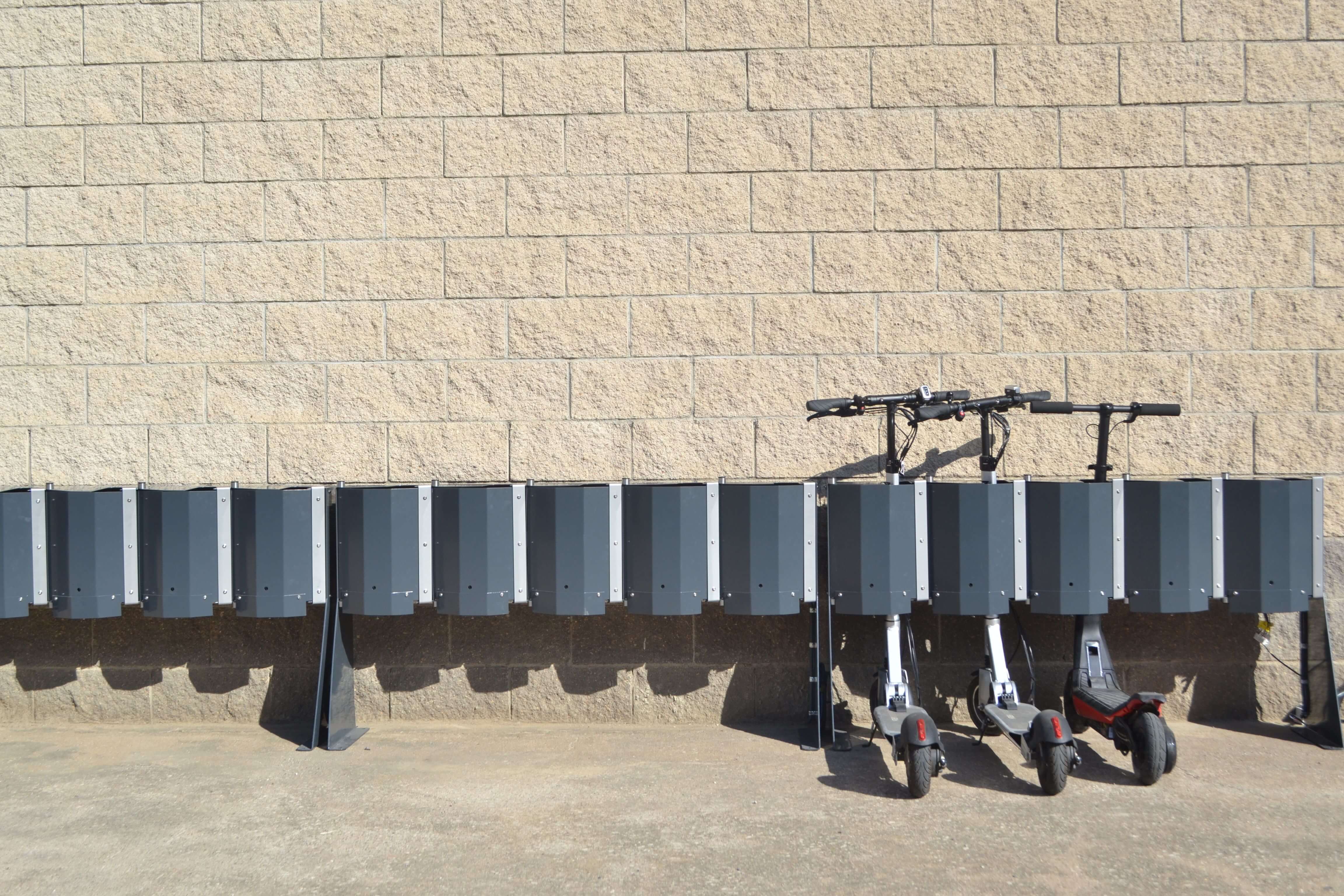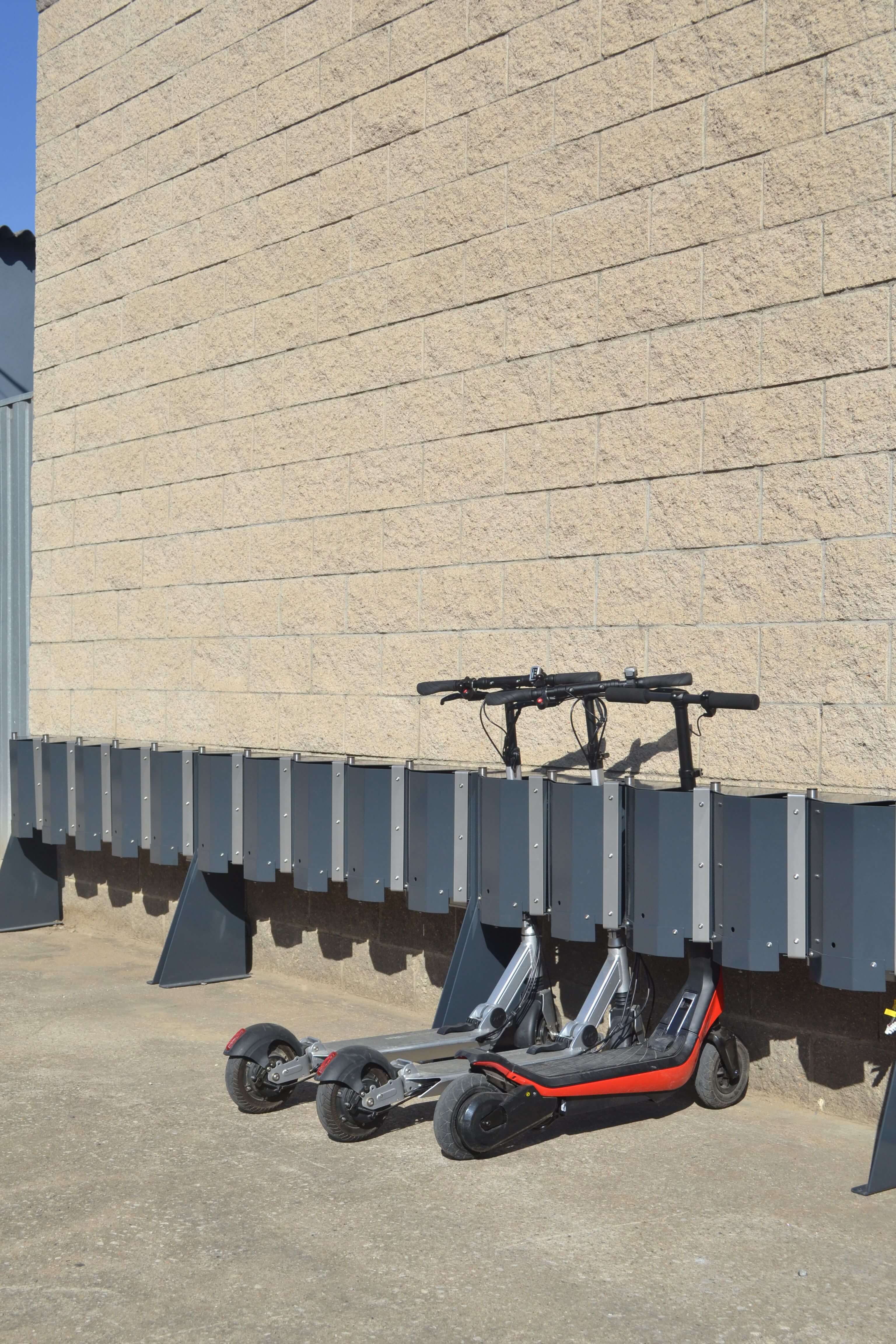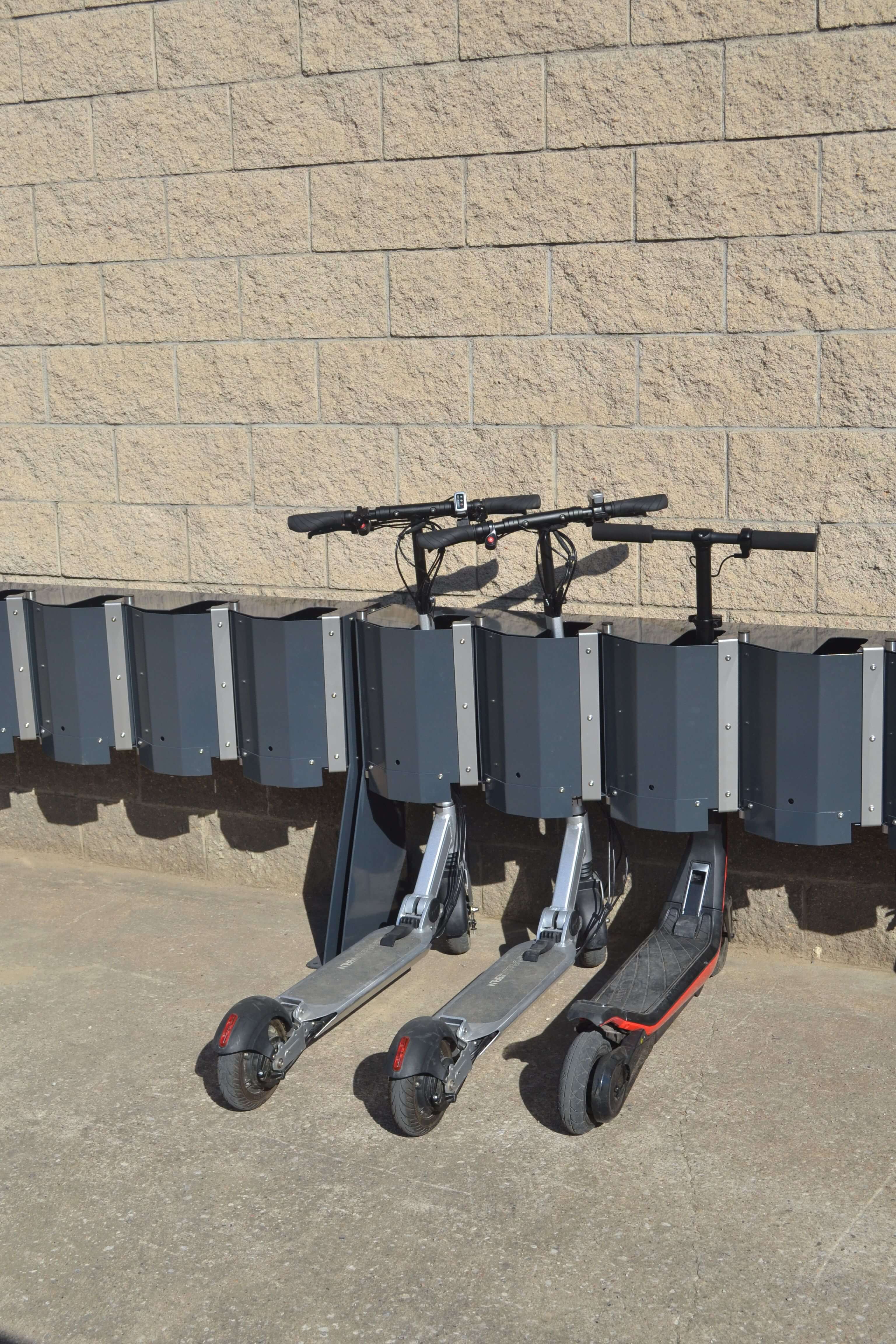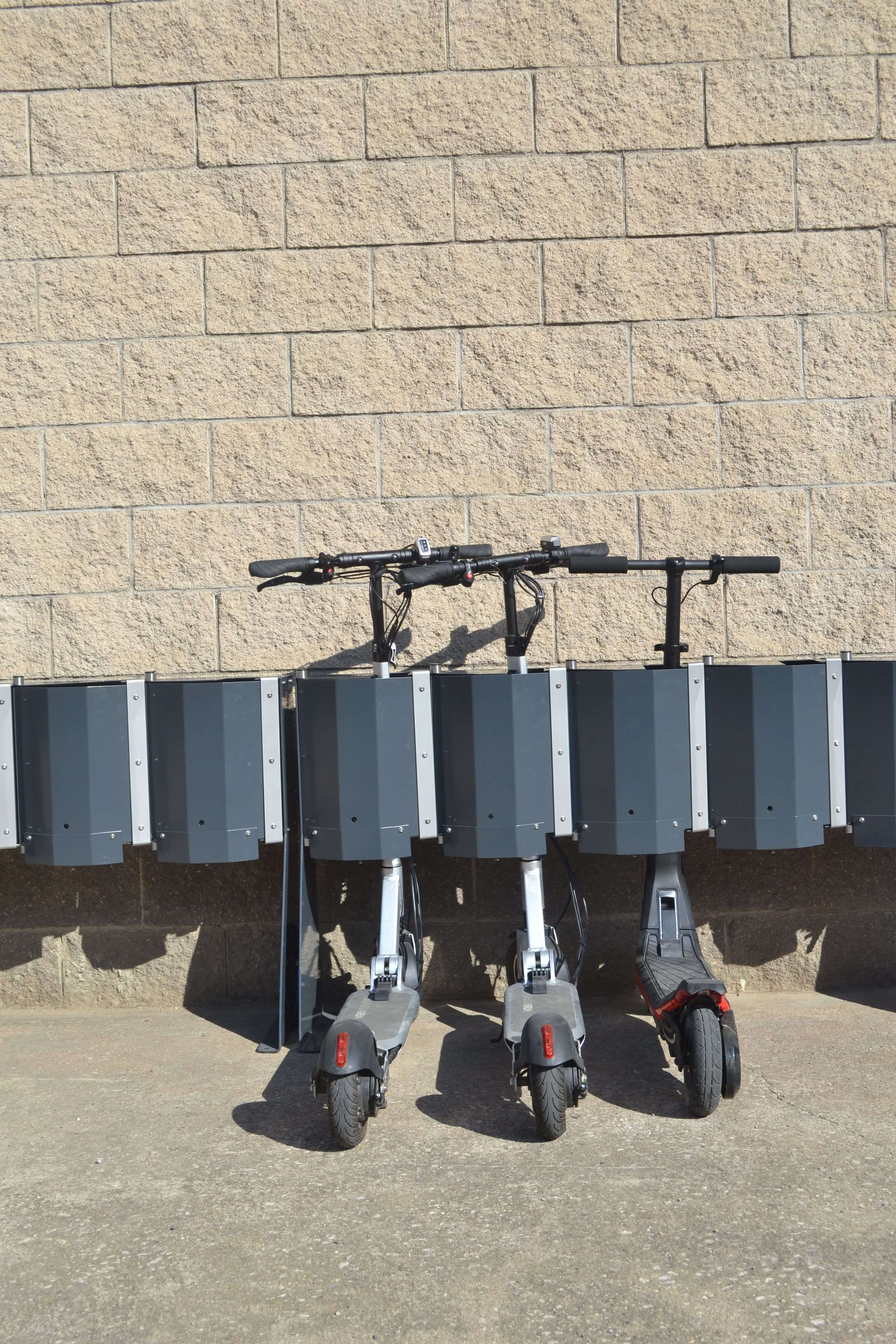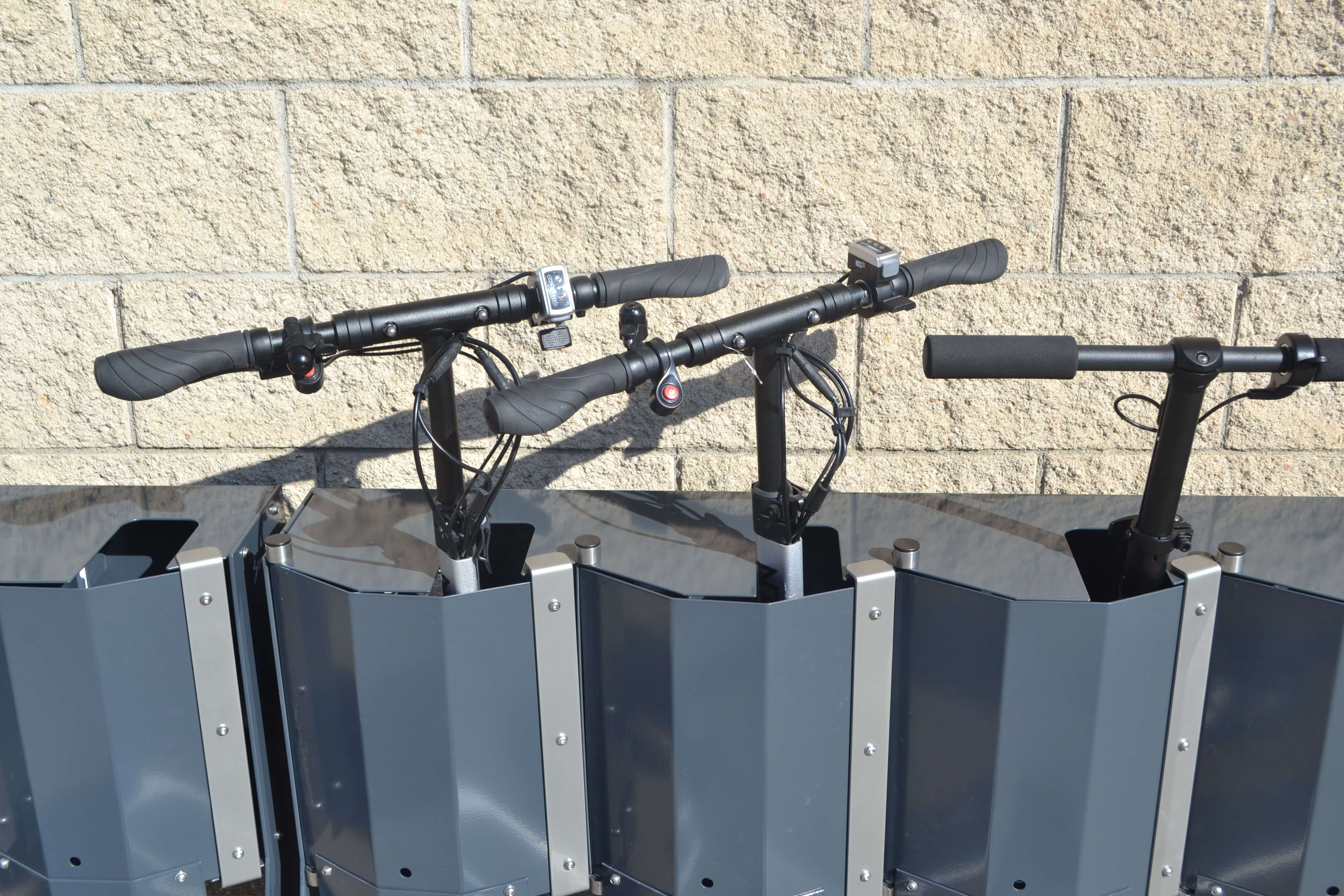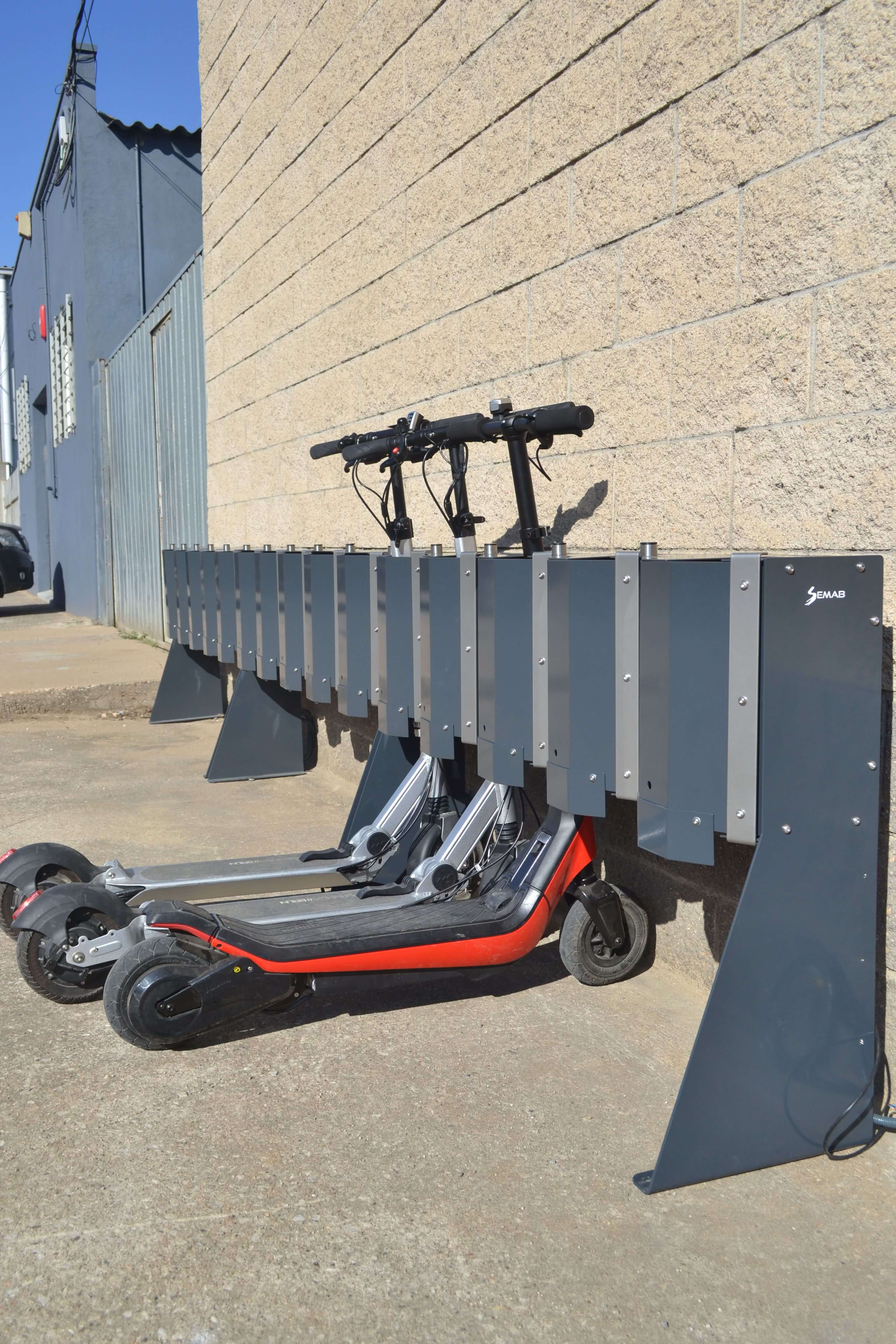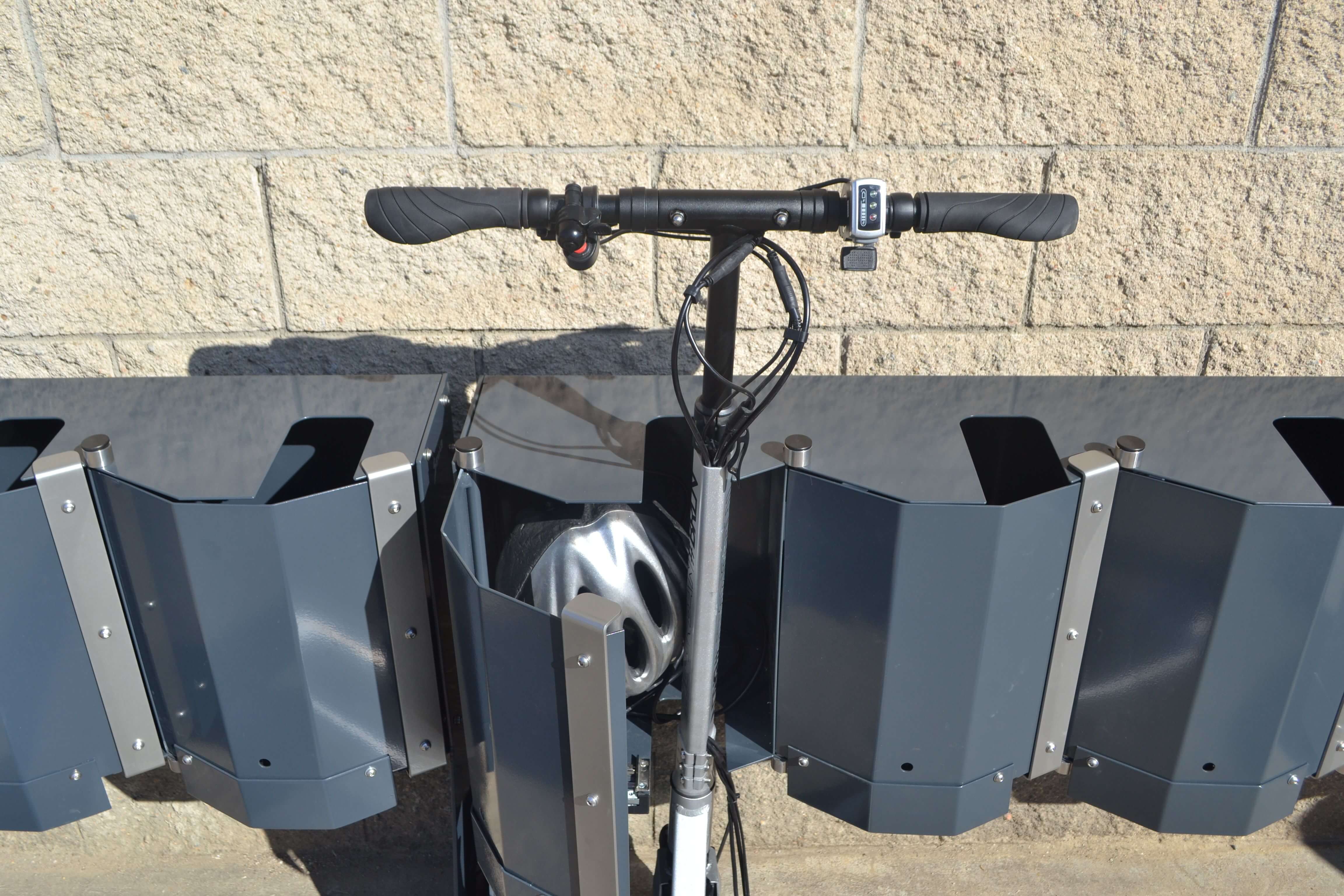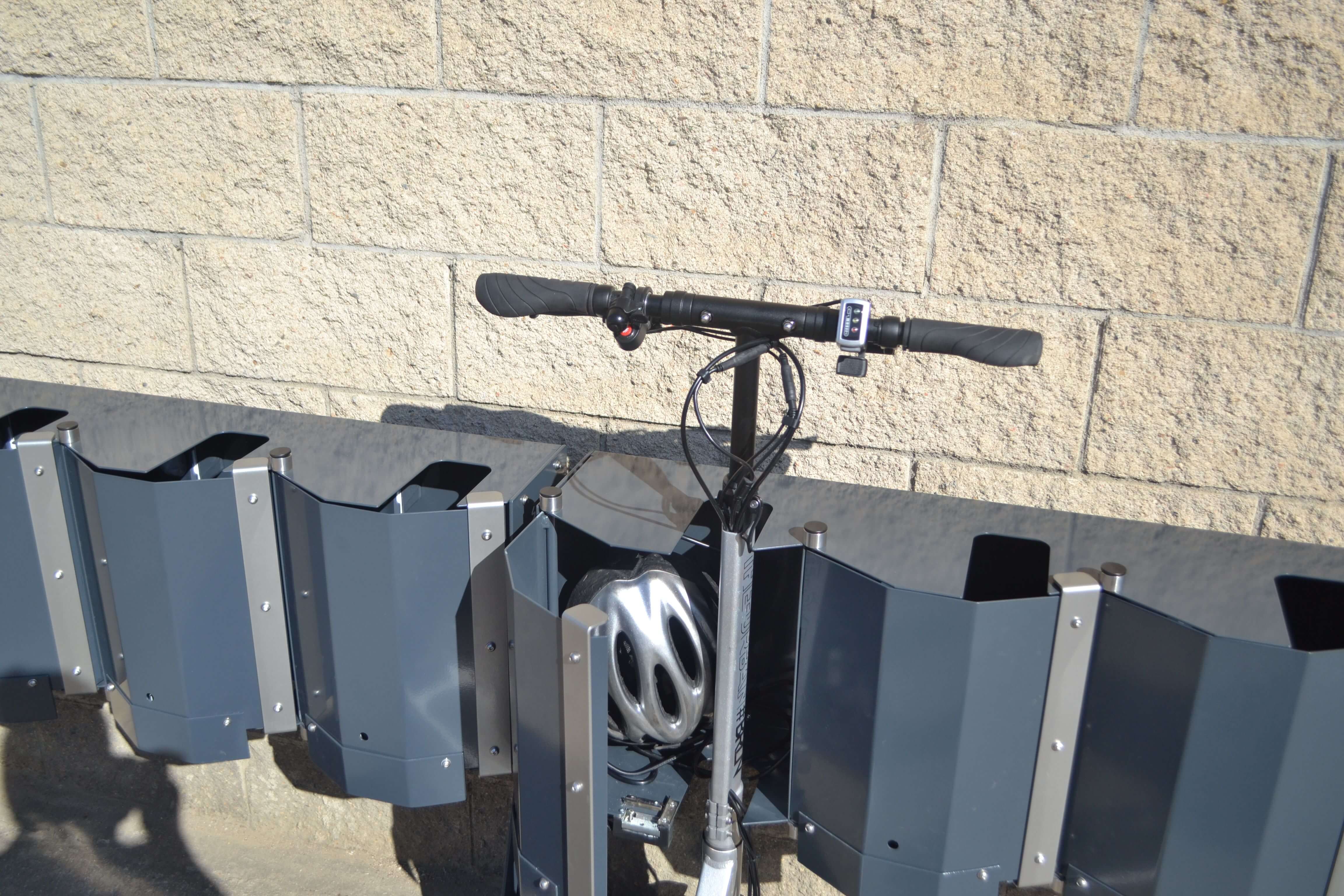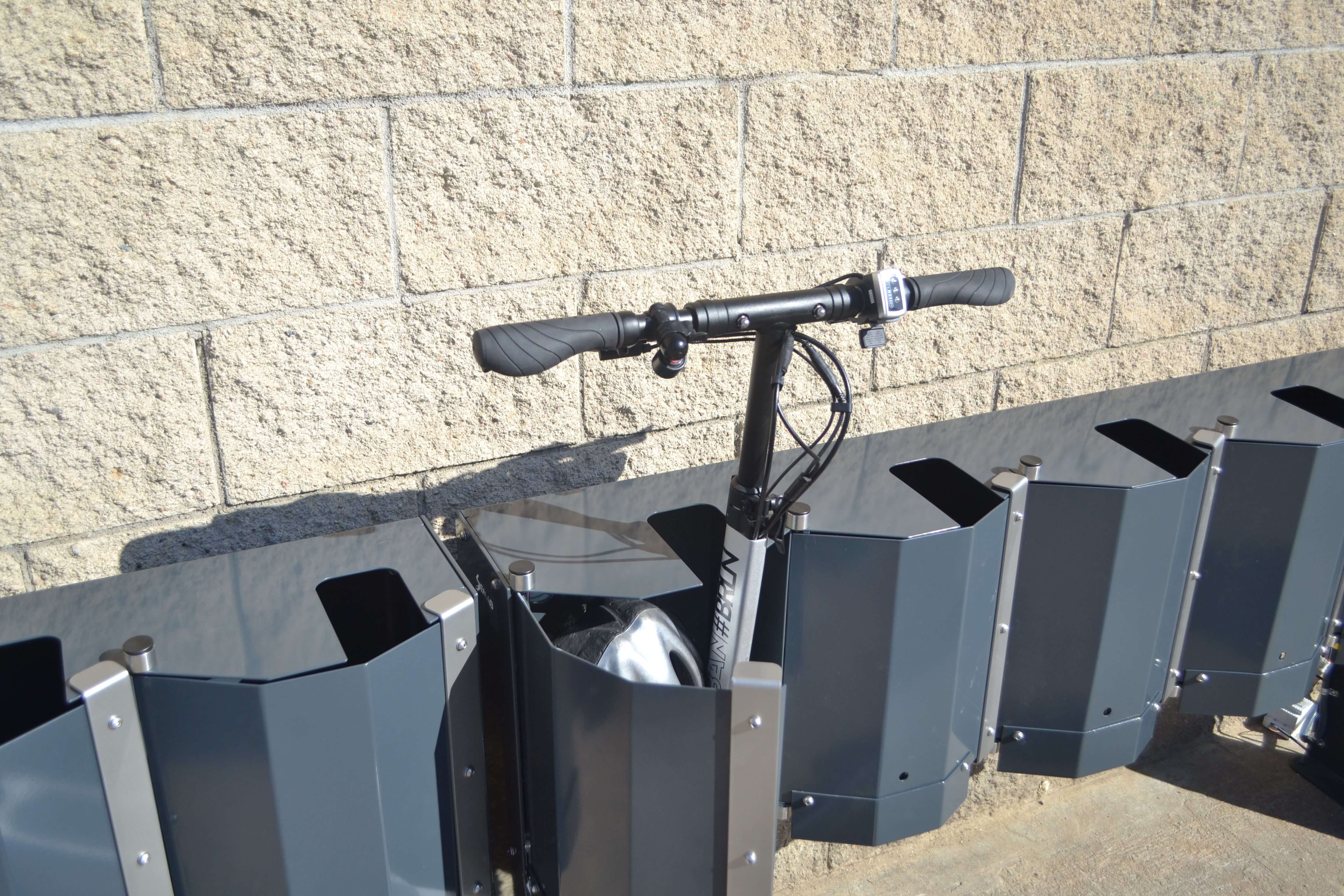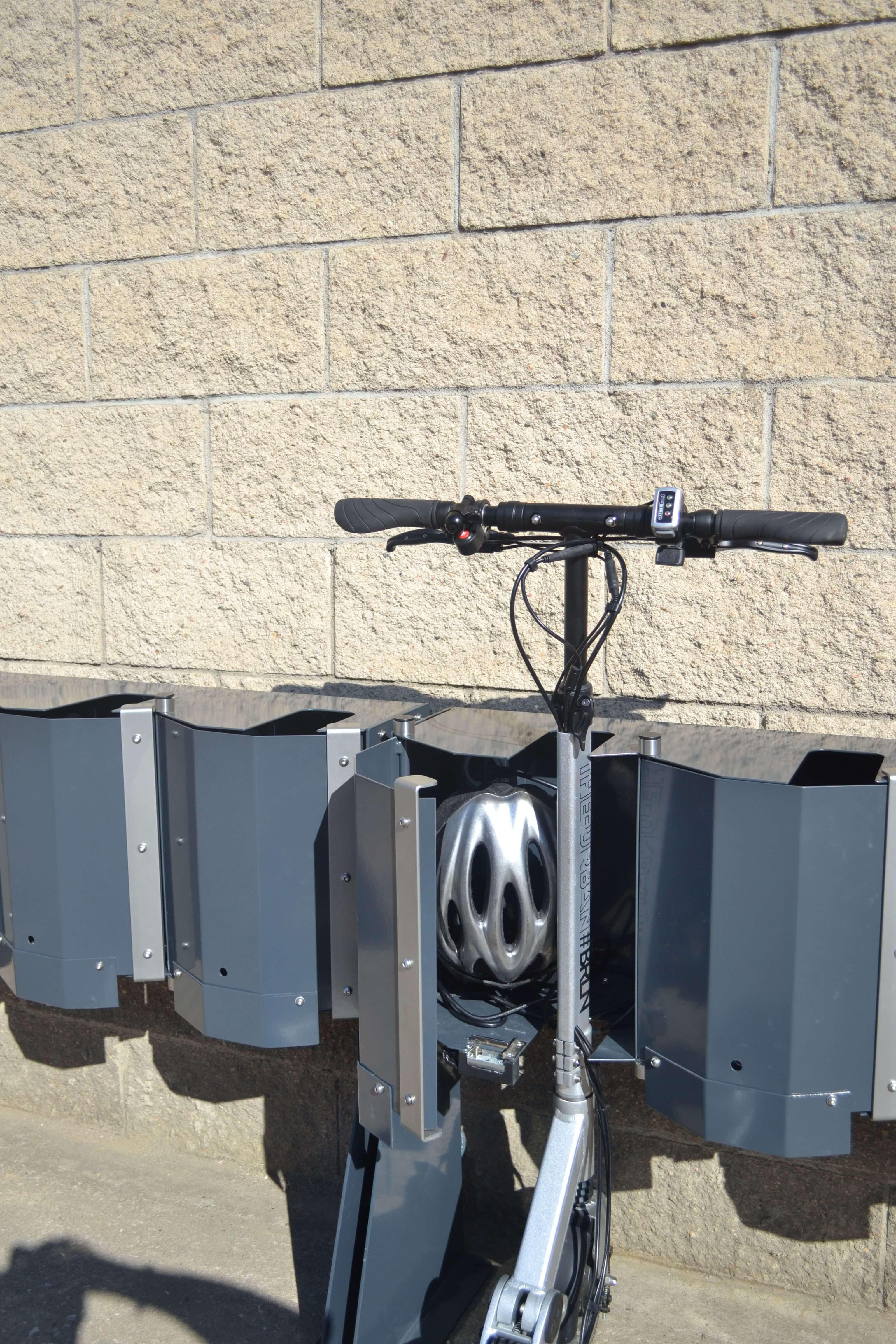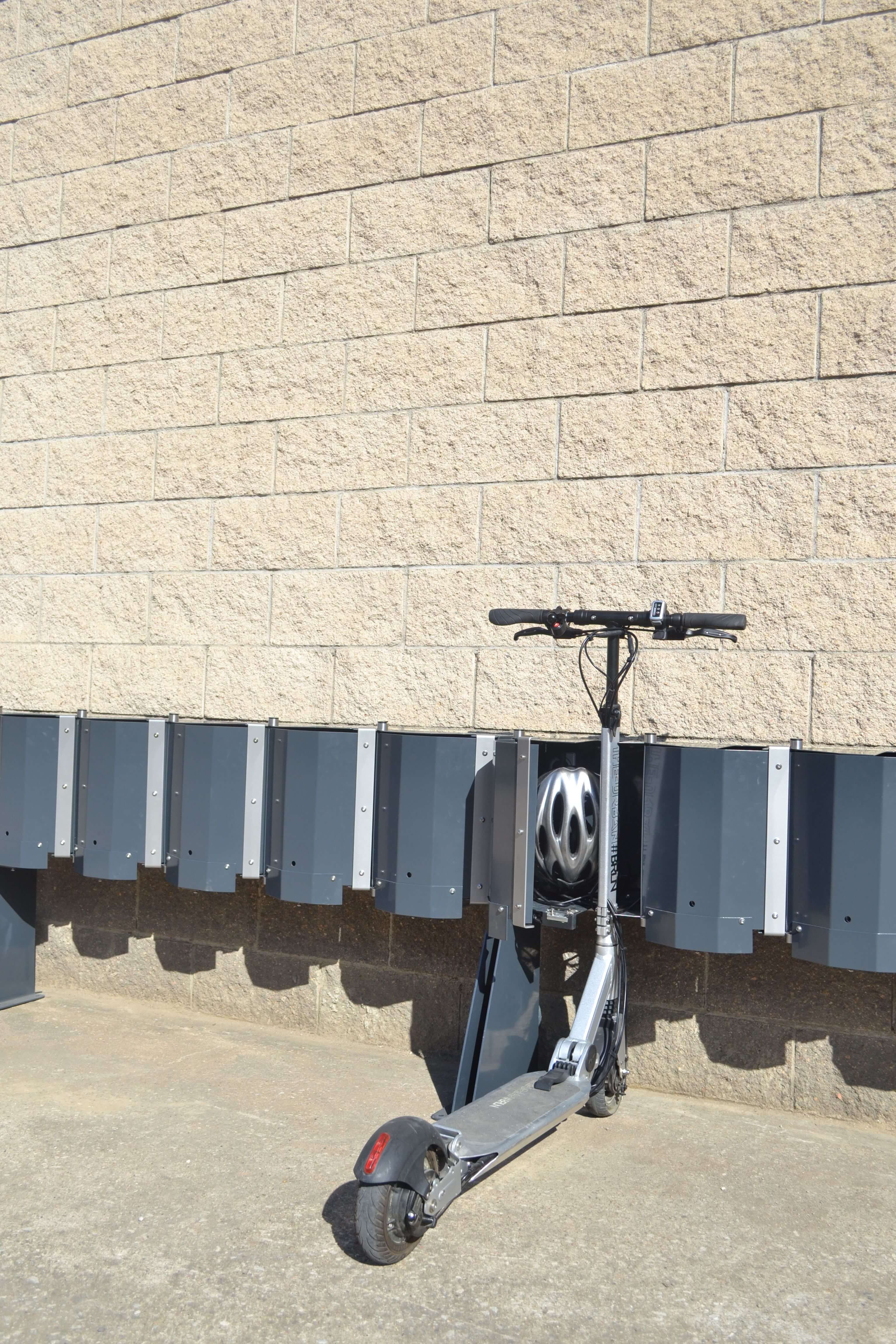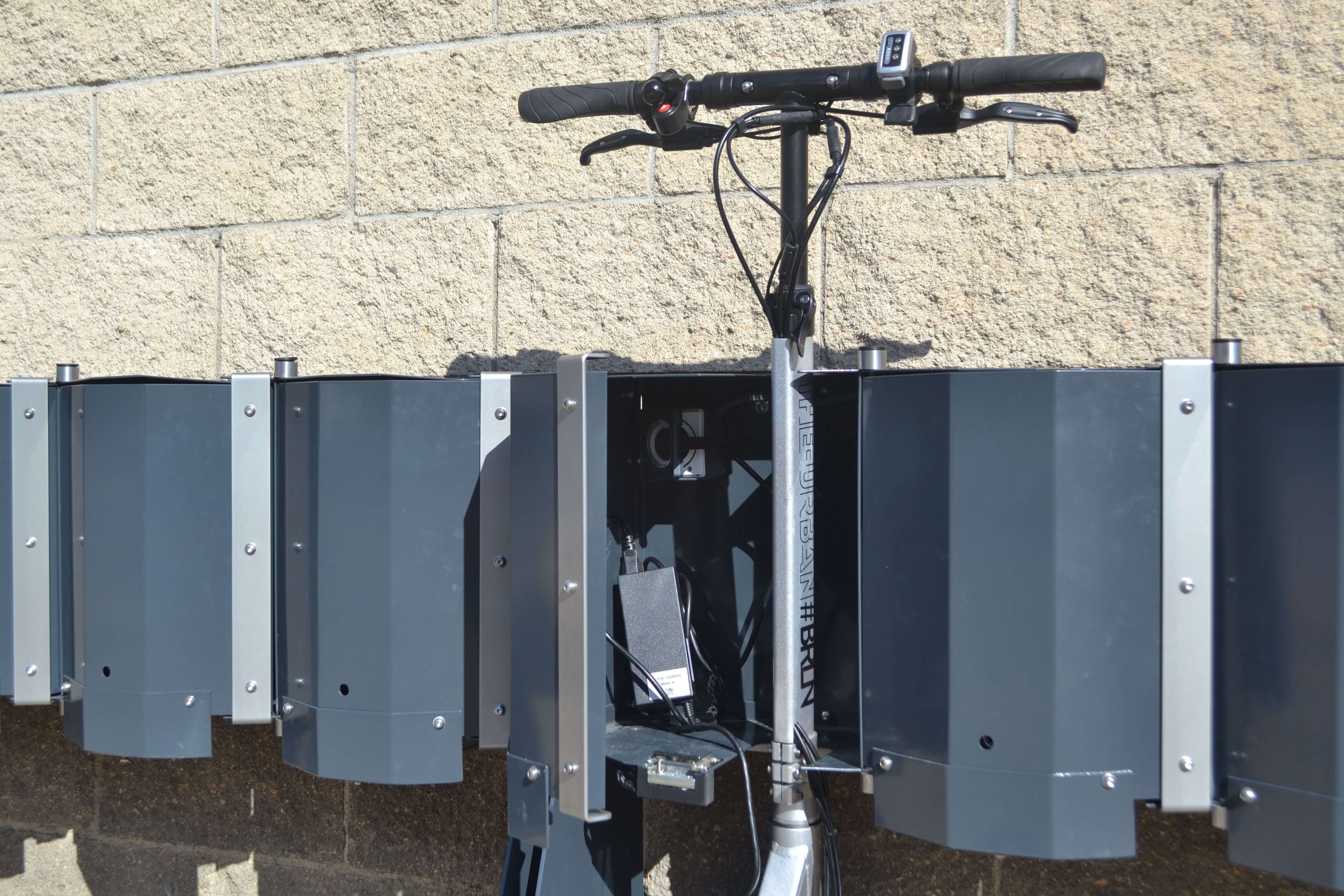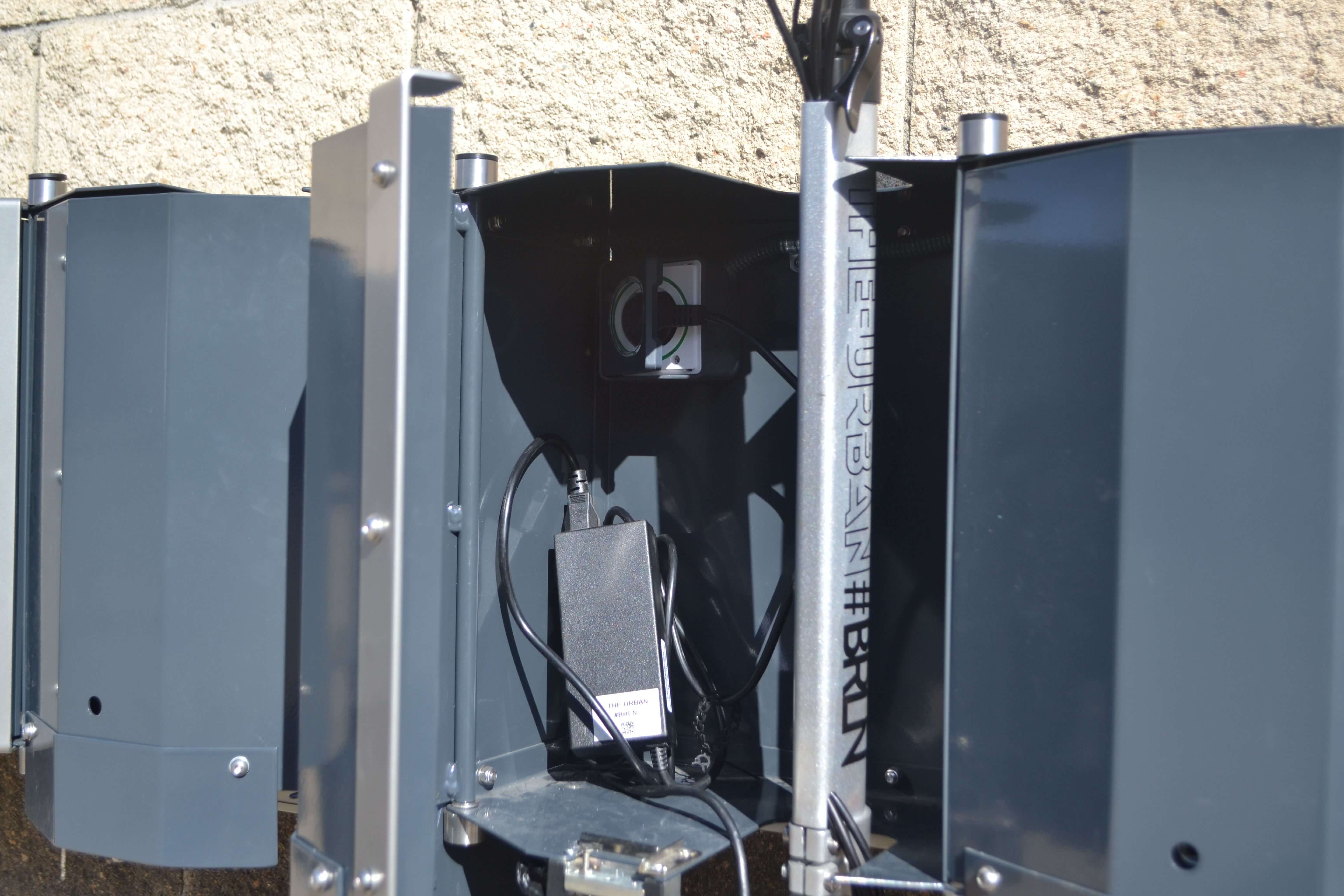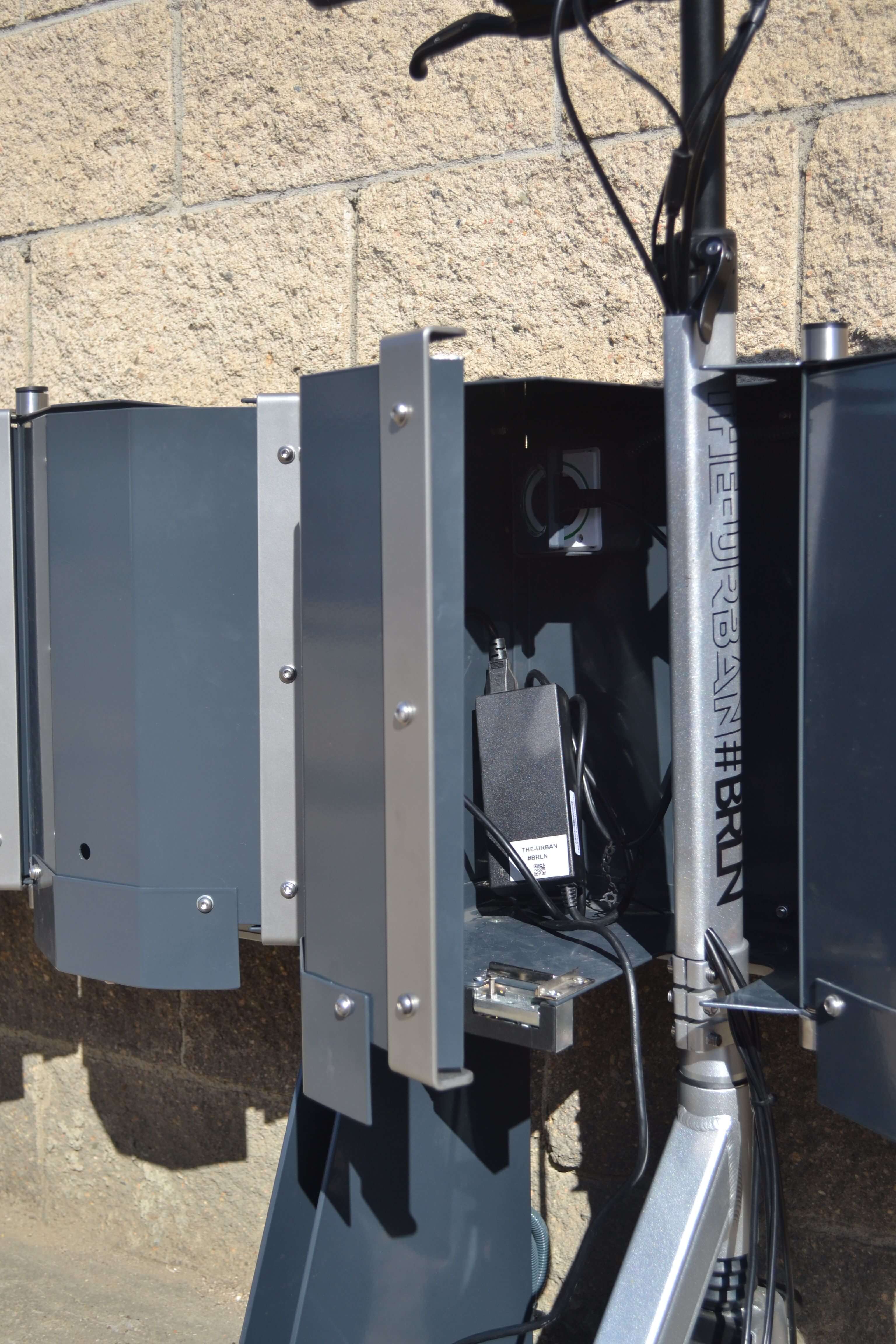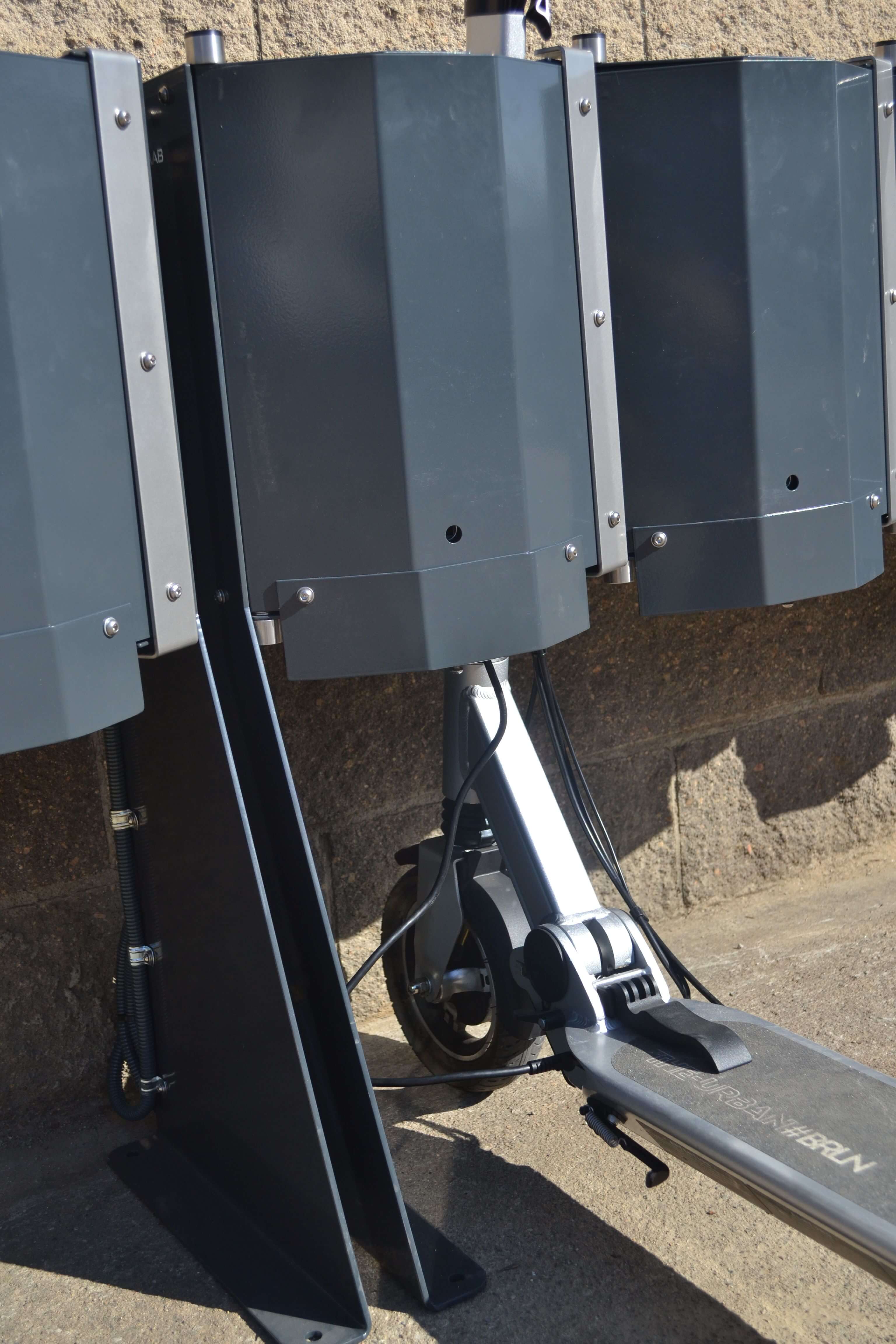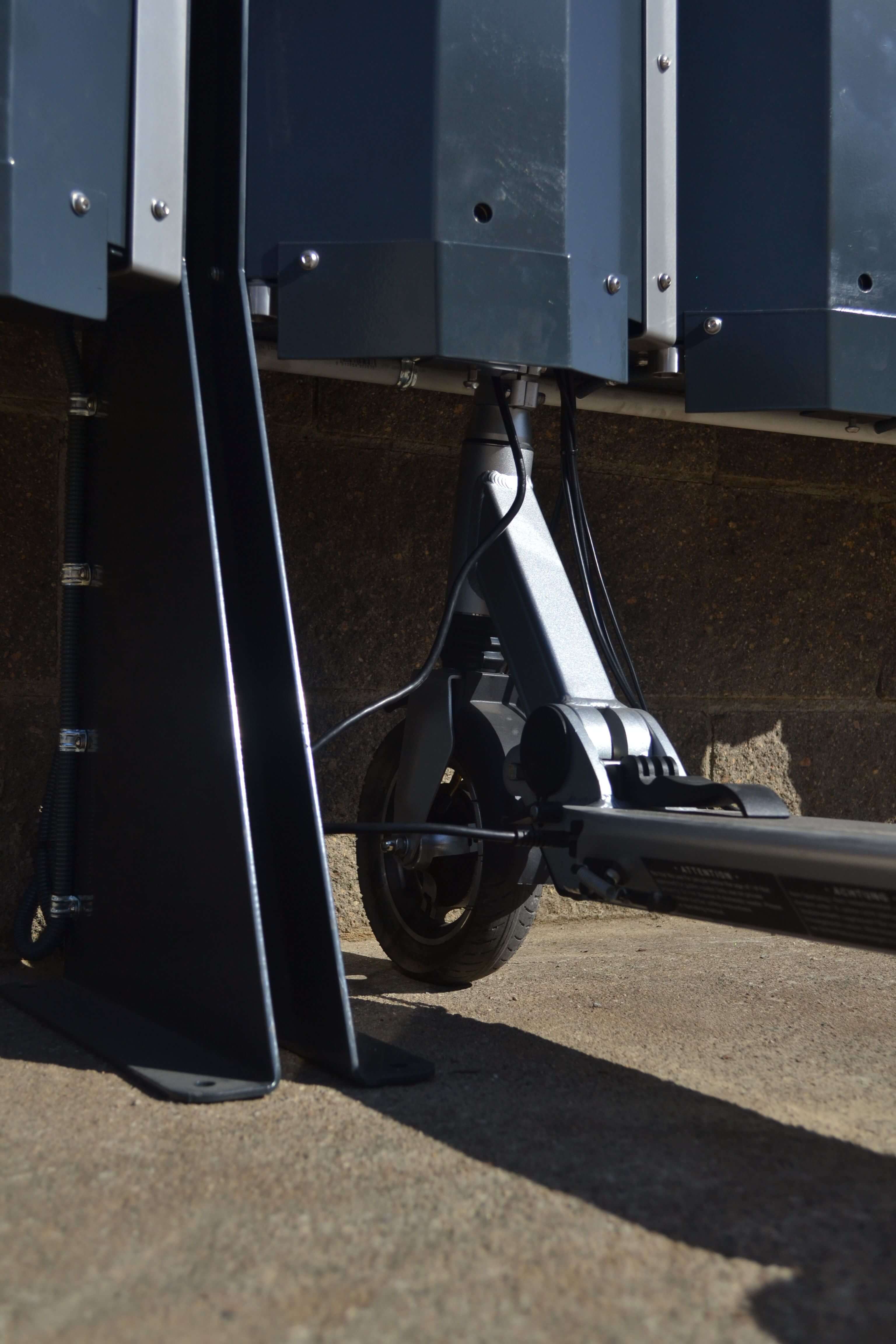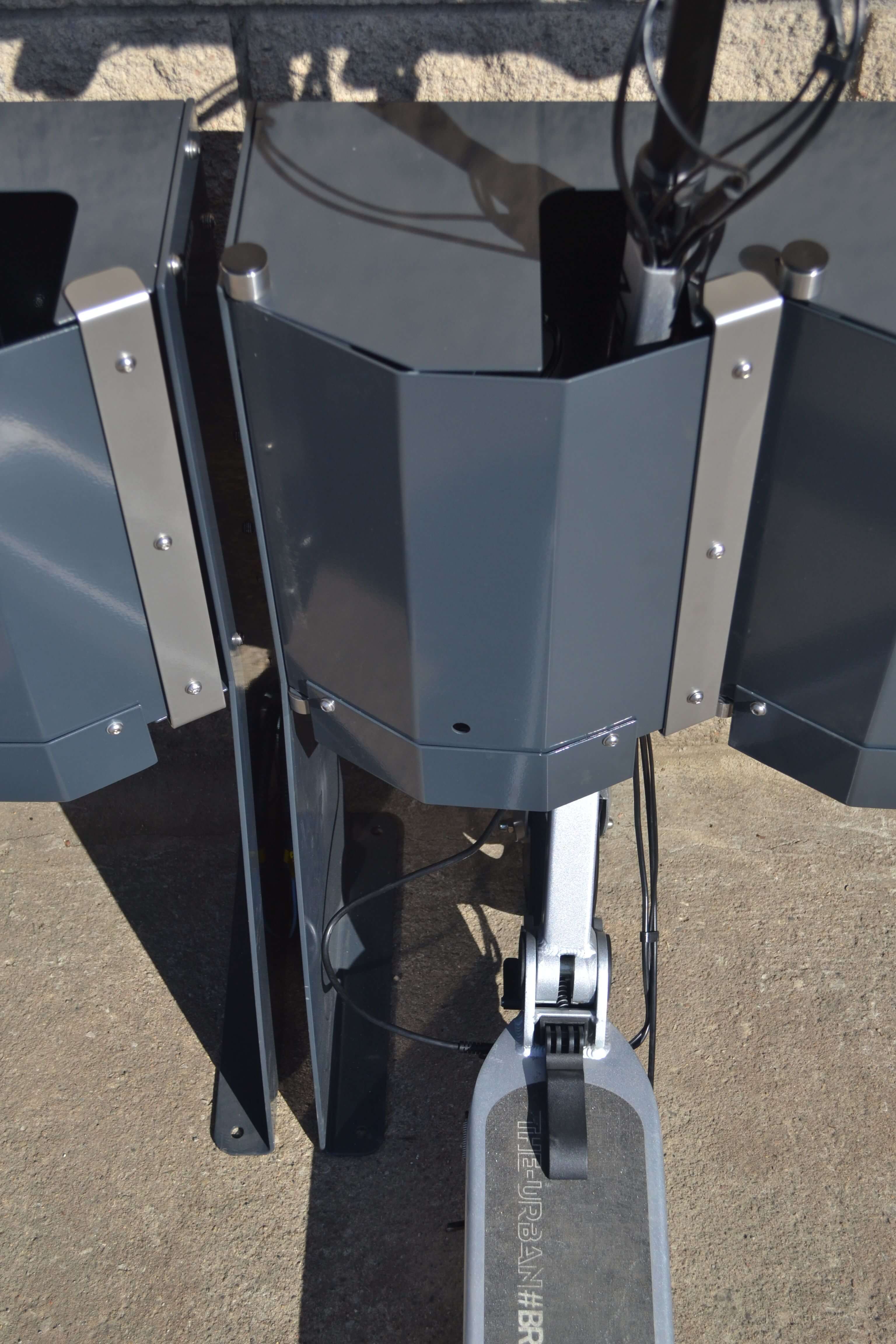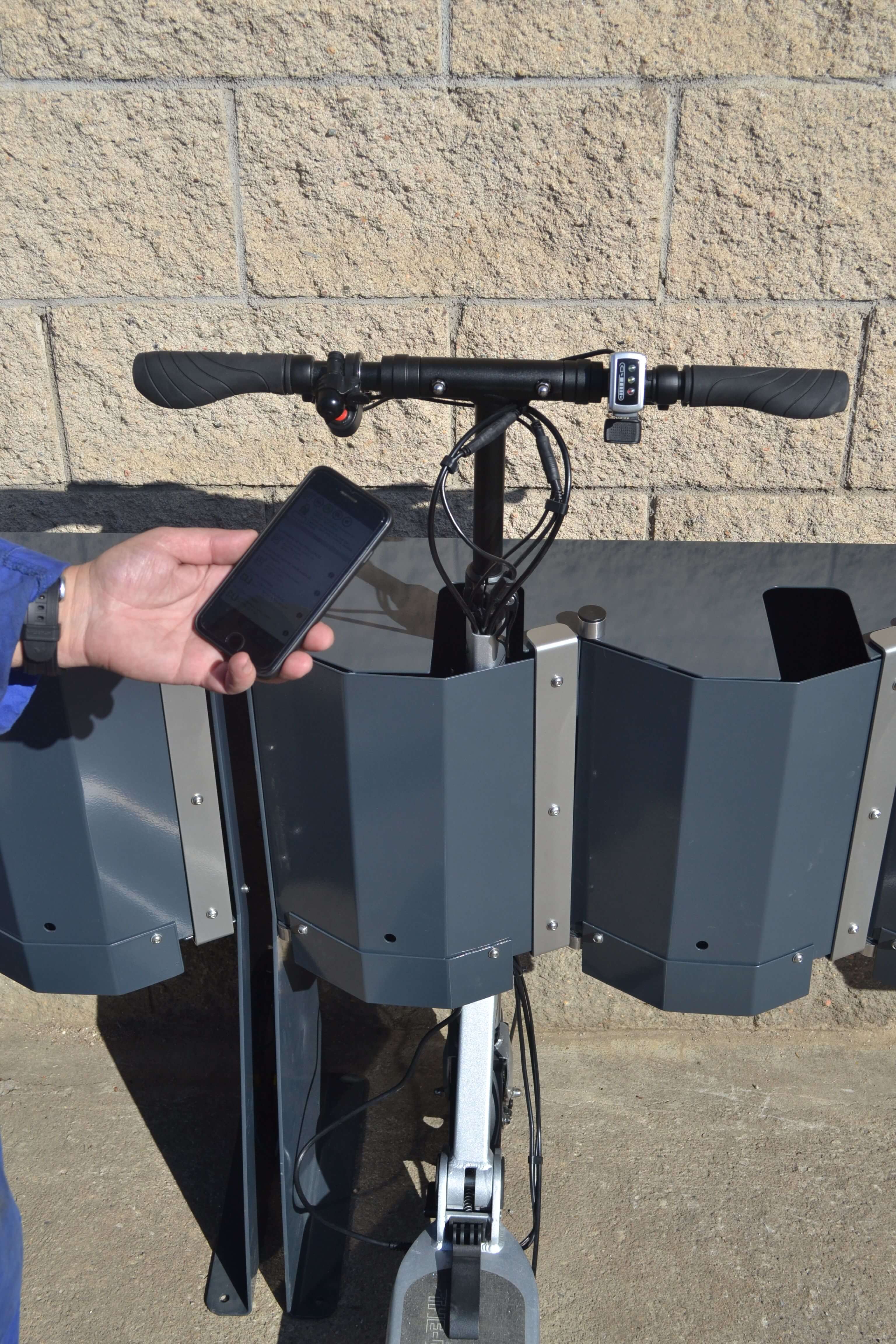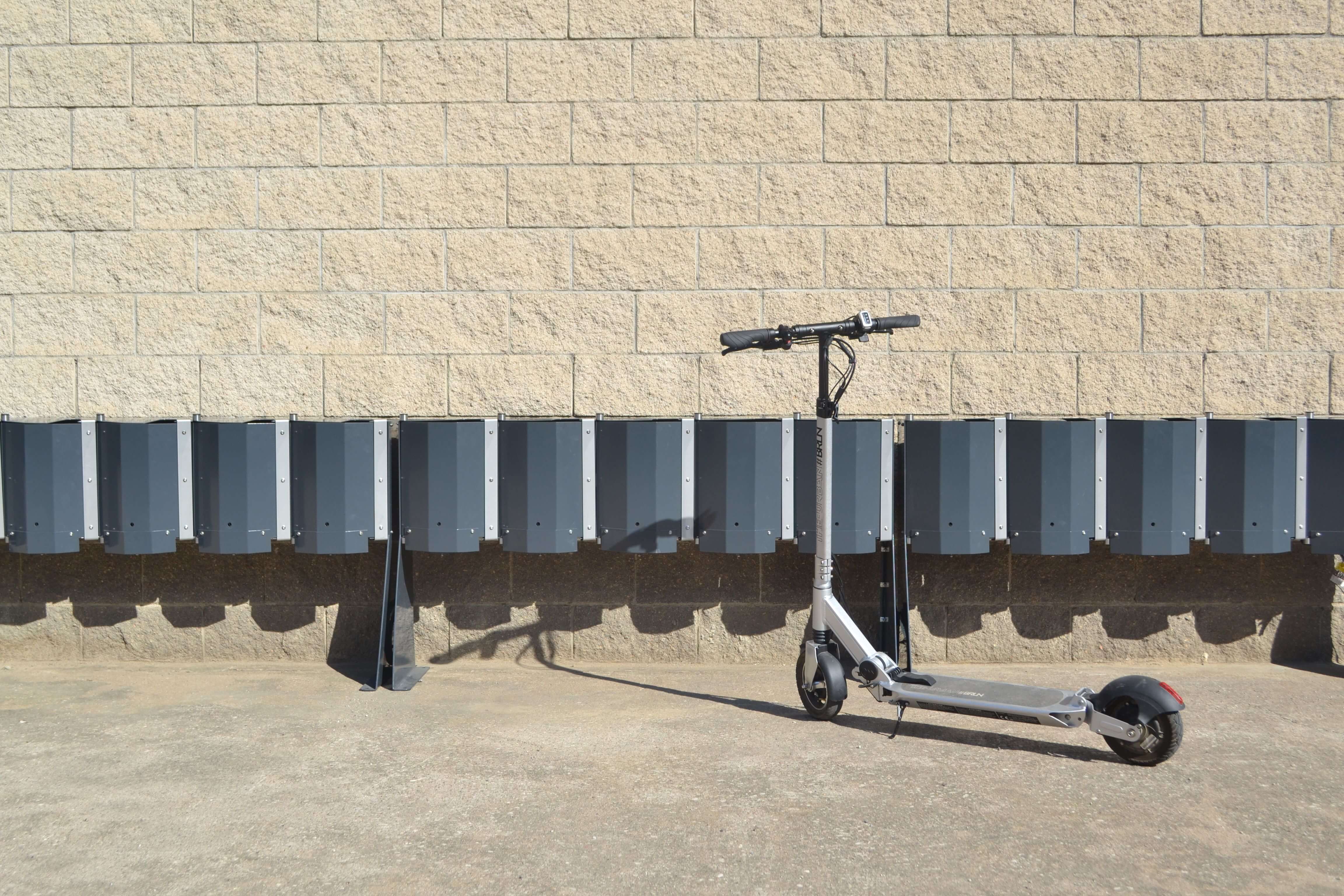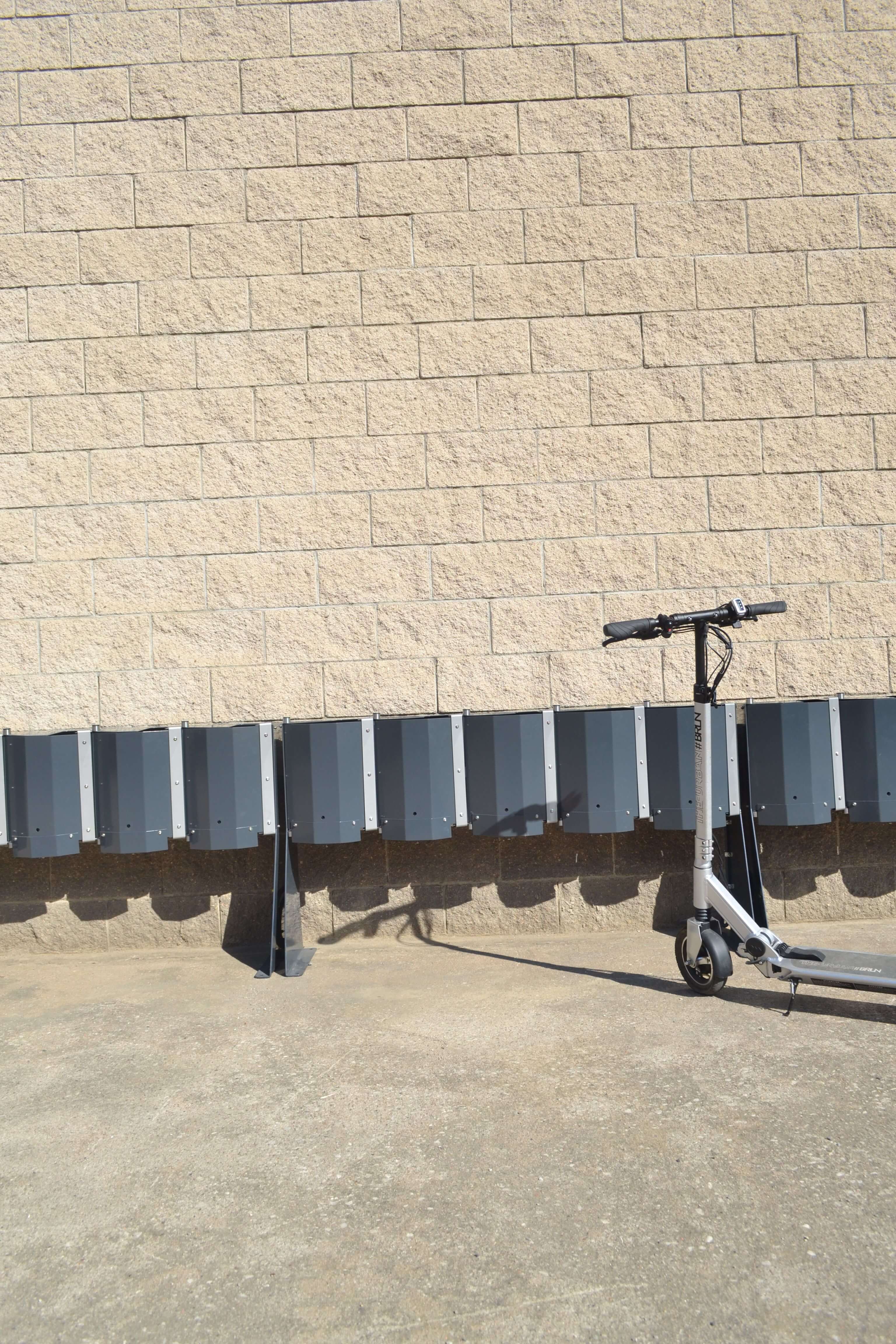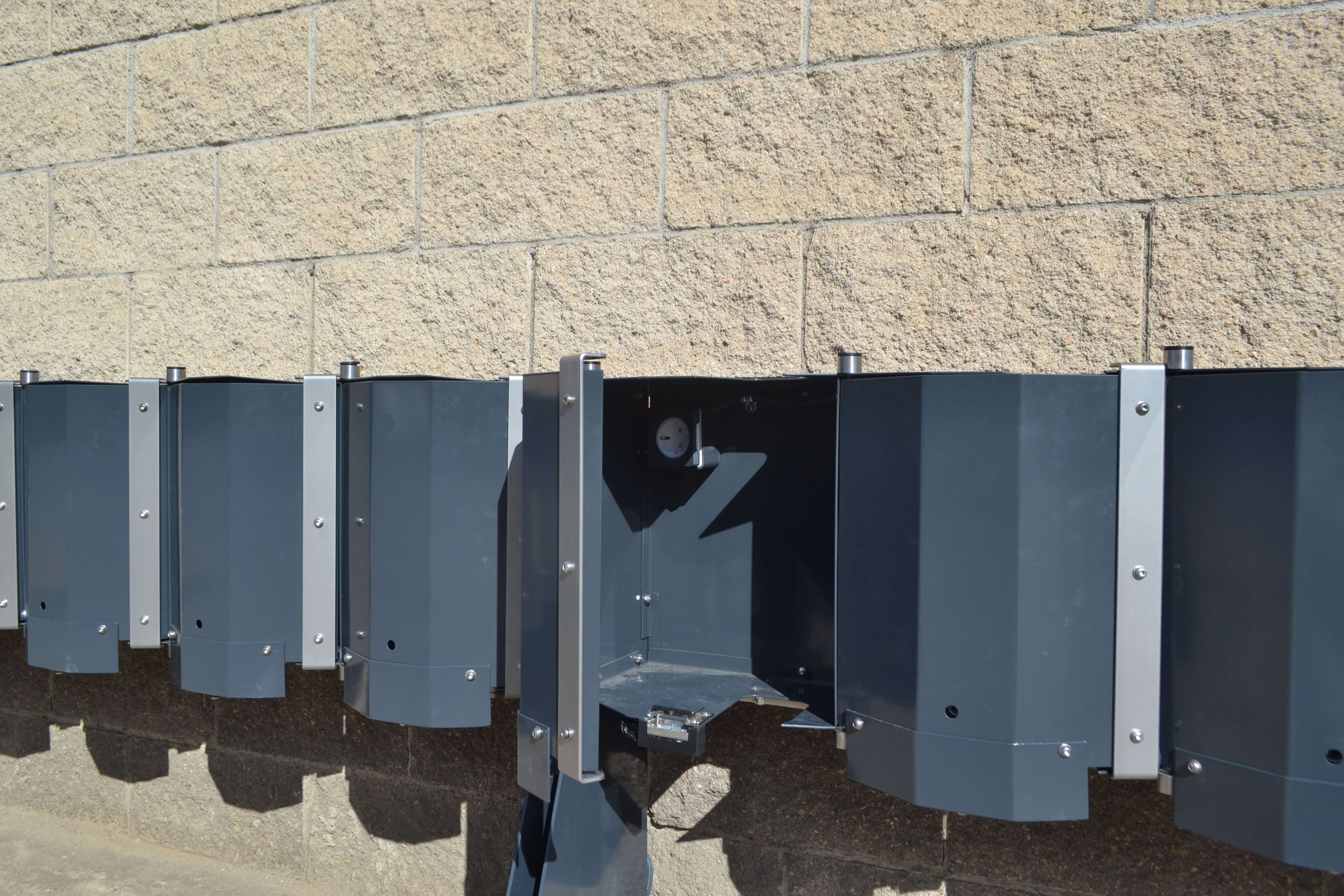 Advantage

Security
Once closed, can't be remove the scooter or anything from inside.

Maintenance
Not requiered.
Features

Material
Steel or stainless steel

Finishing
Coated with two layers (1st epoxy paint and 2nd polyester paint QUALICOAT –special paint for outdoor use). Color customizable.

Installation
Support screw-mounted to the floor (mechanical anchorage).
Technical Data
Download