S171 is a bicycle washing station.
The bicycle is comfortably supported through the upper bars due to the optimal position of all its parts, allowing the wheels to rotate for correct washing. It incorporates a nozzle that can adjust the water flow and is connected to a spiral hose for correct application (it incorporates a locking system to prevent theft and misuse).
A quick plug is supplied for connection to the water network (which also has a locking system, so that it cannot be disconnected from the network). It also has 2 brushes to be able to properly wash the different parts of the network. bicycle.
Gallery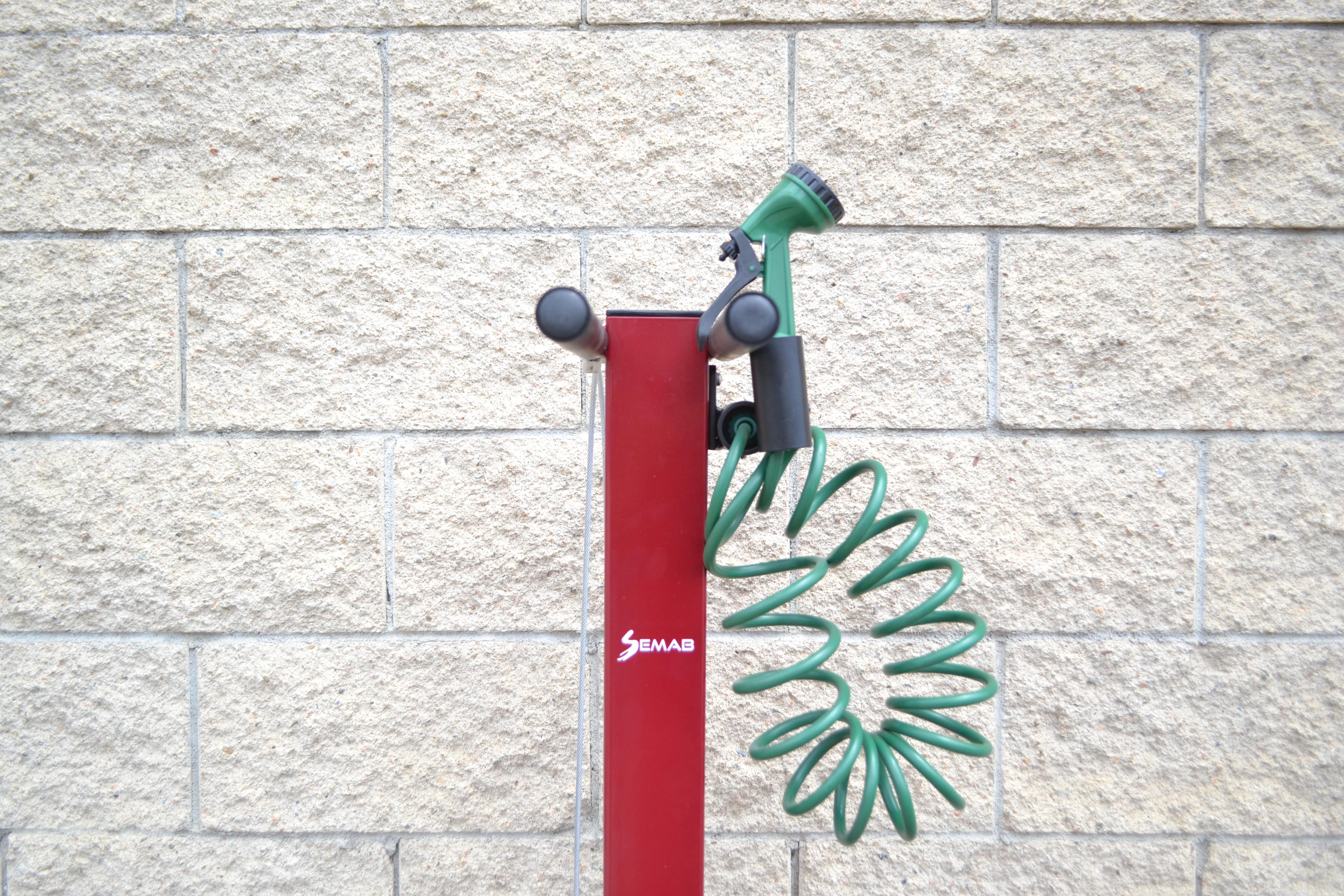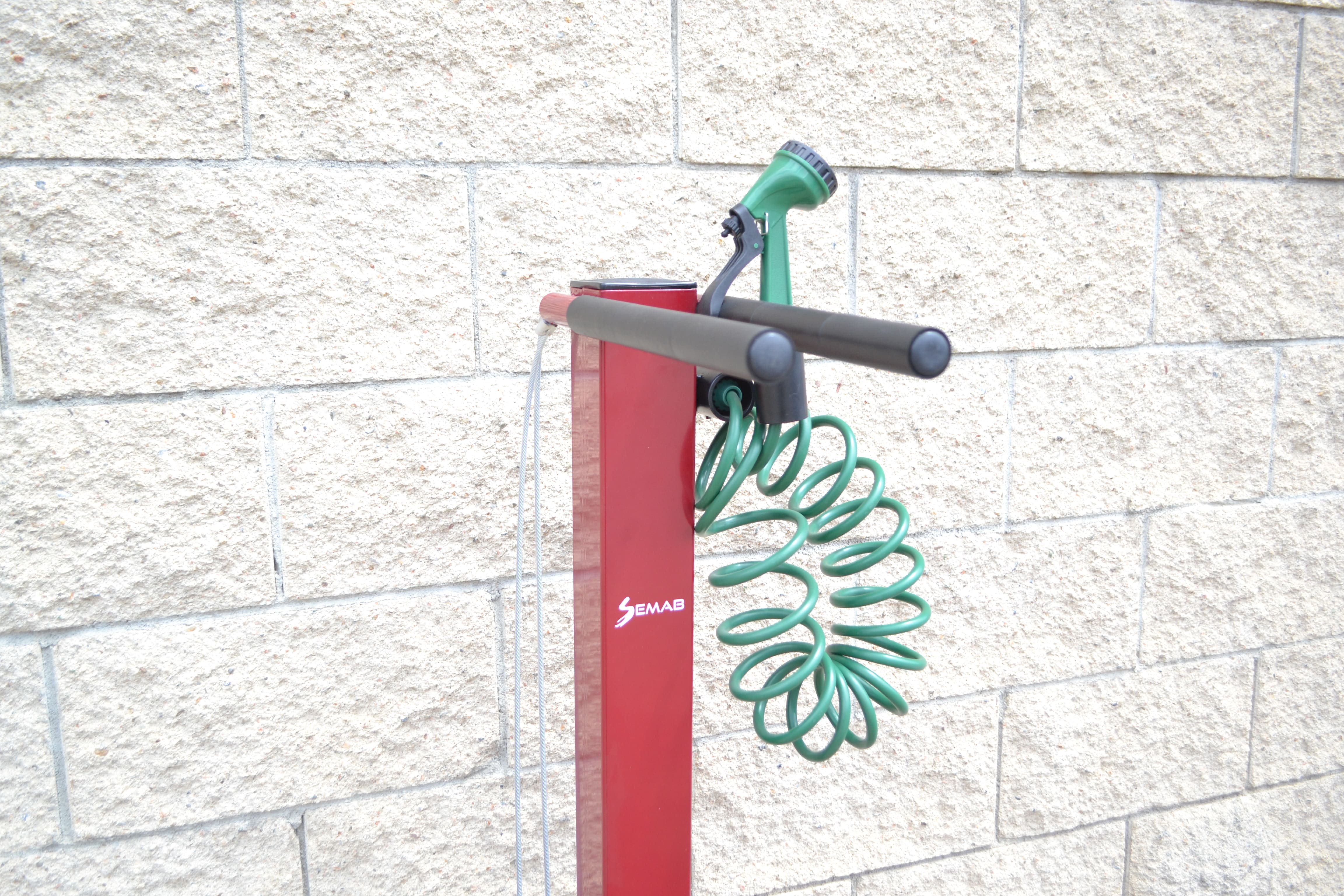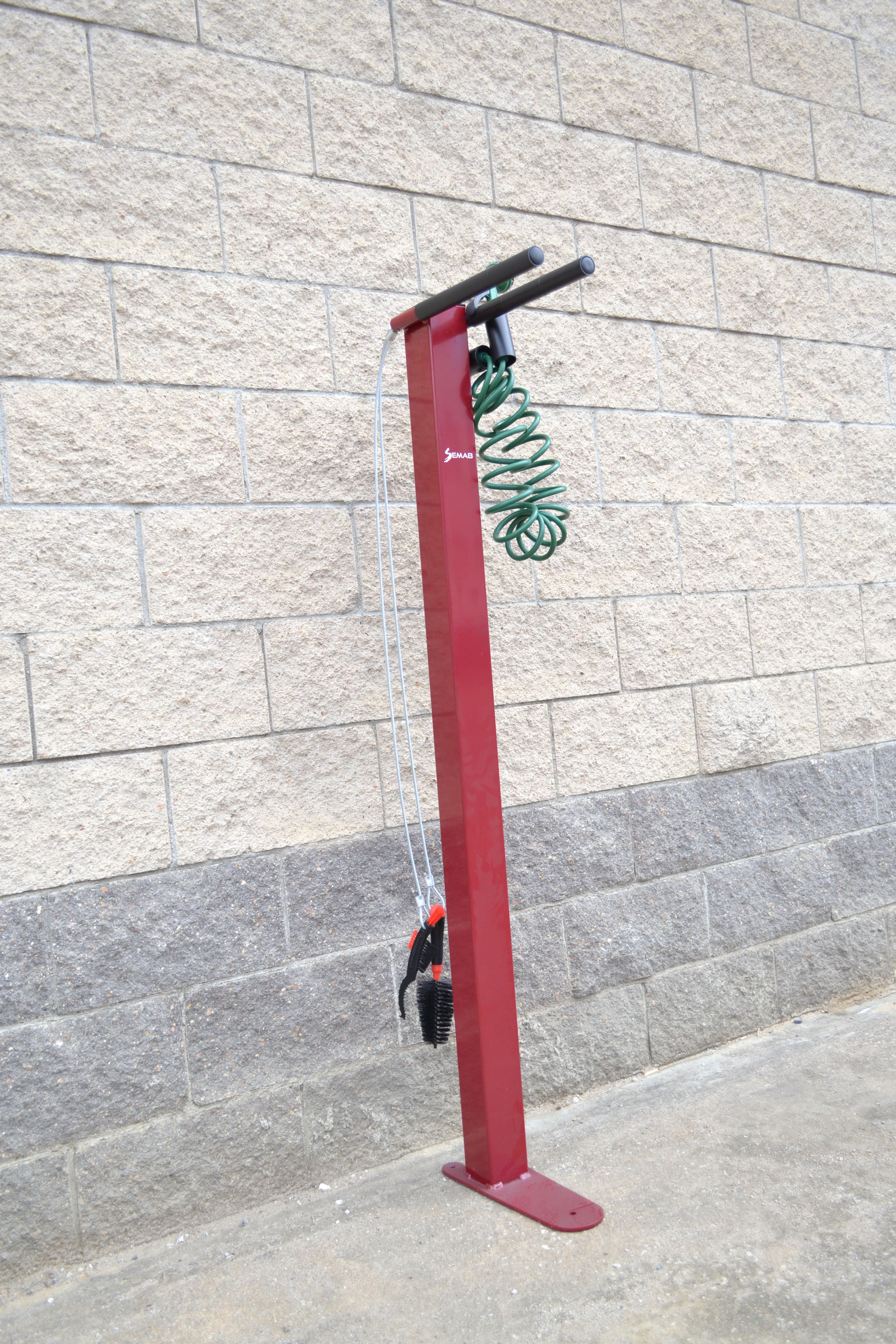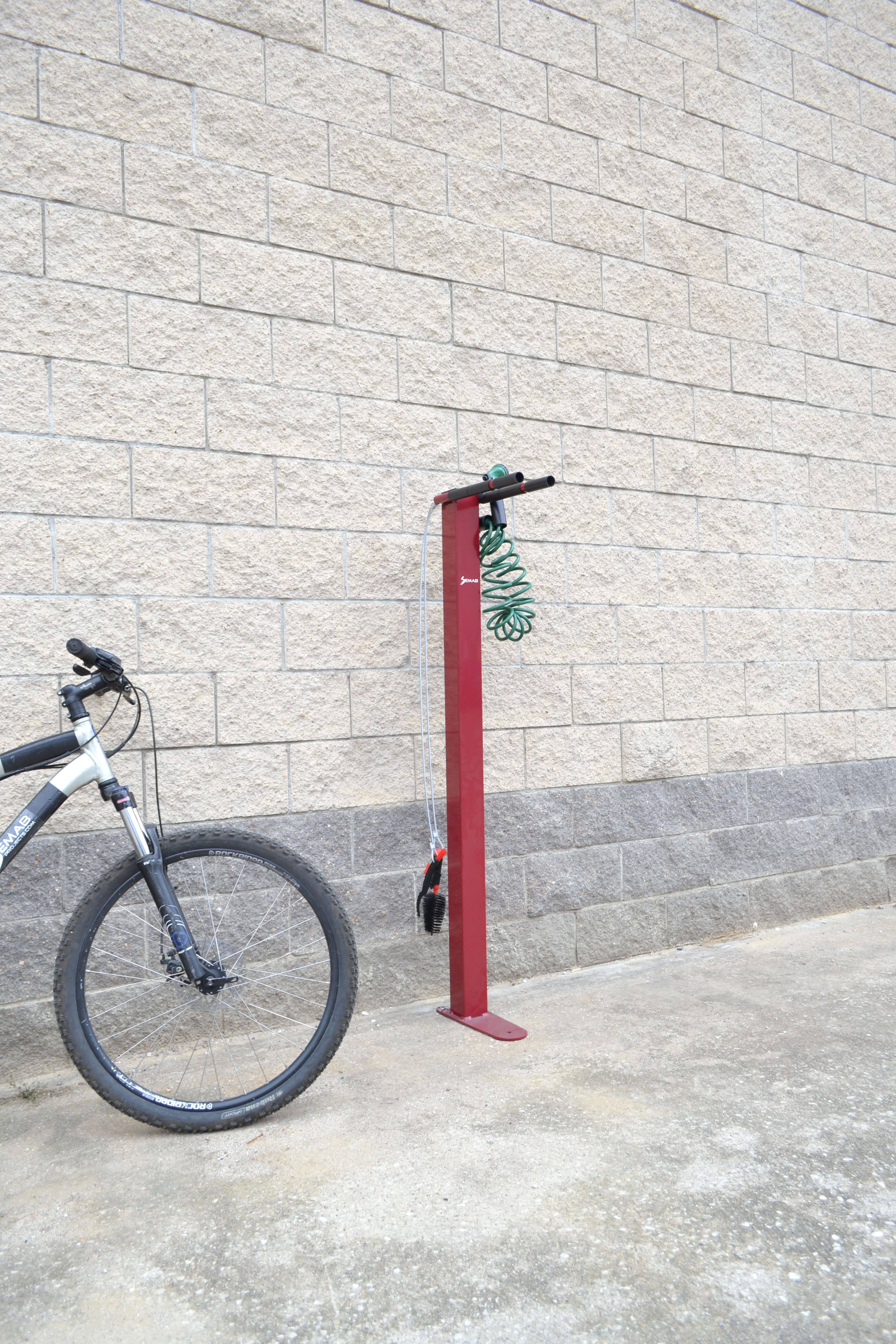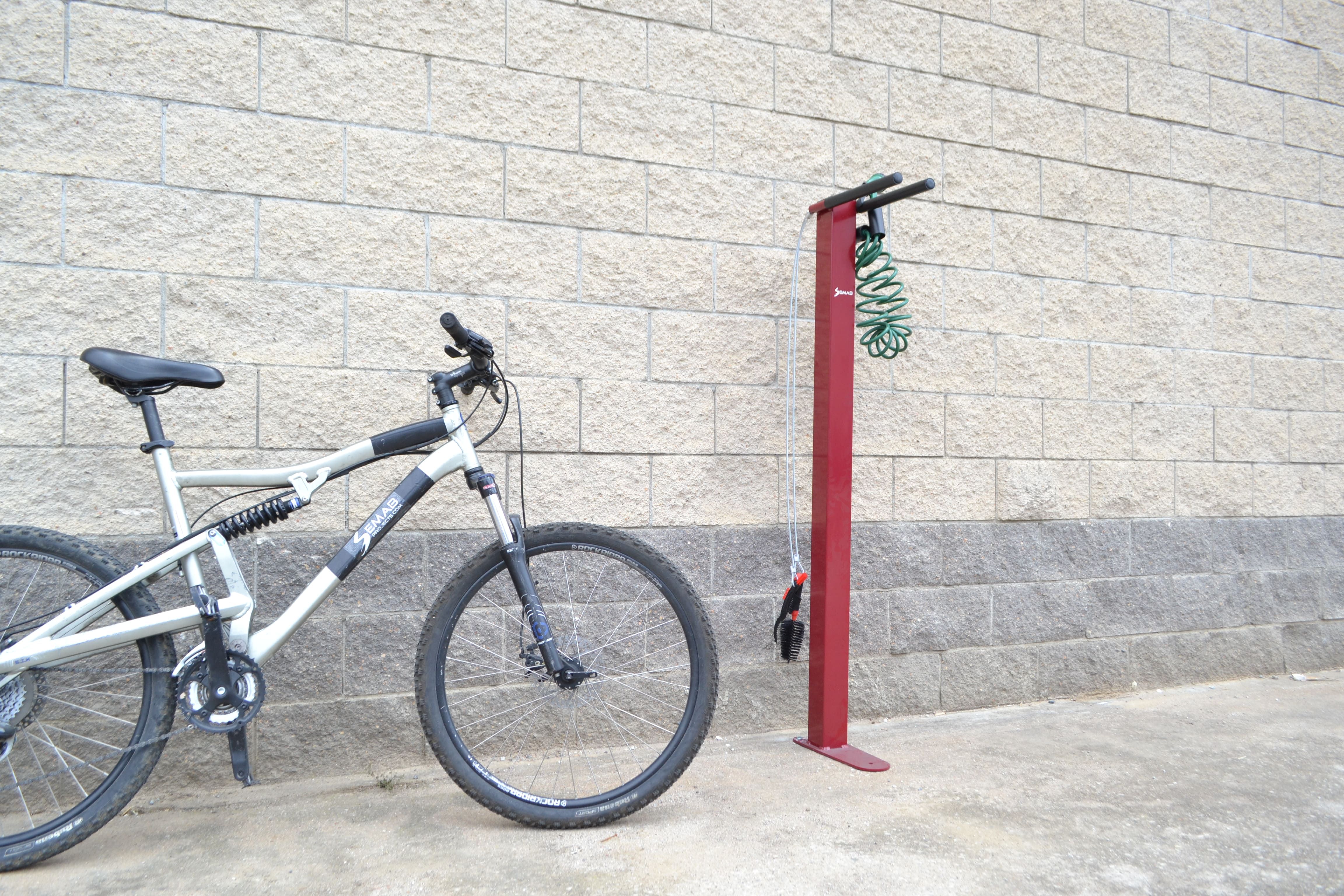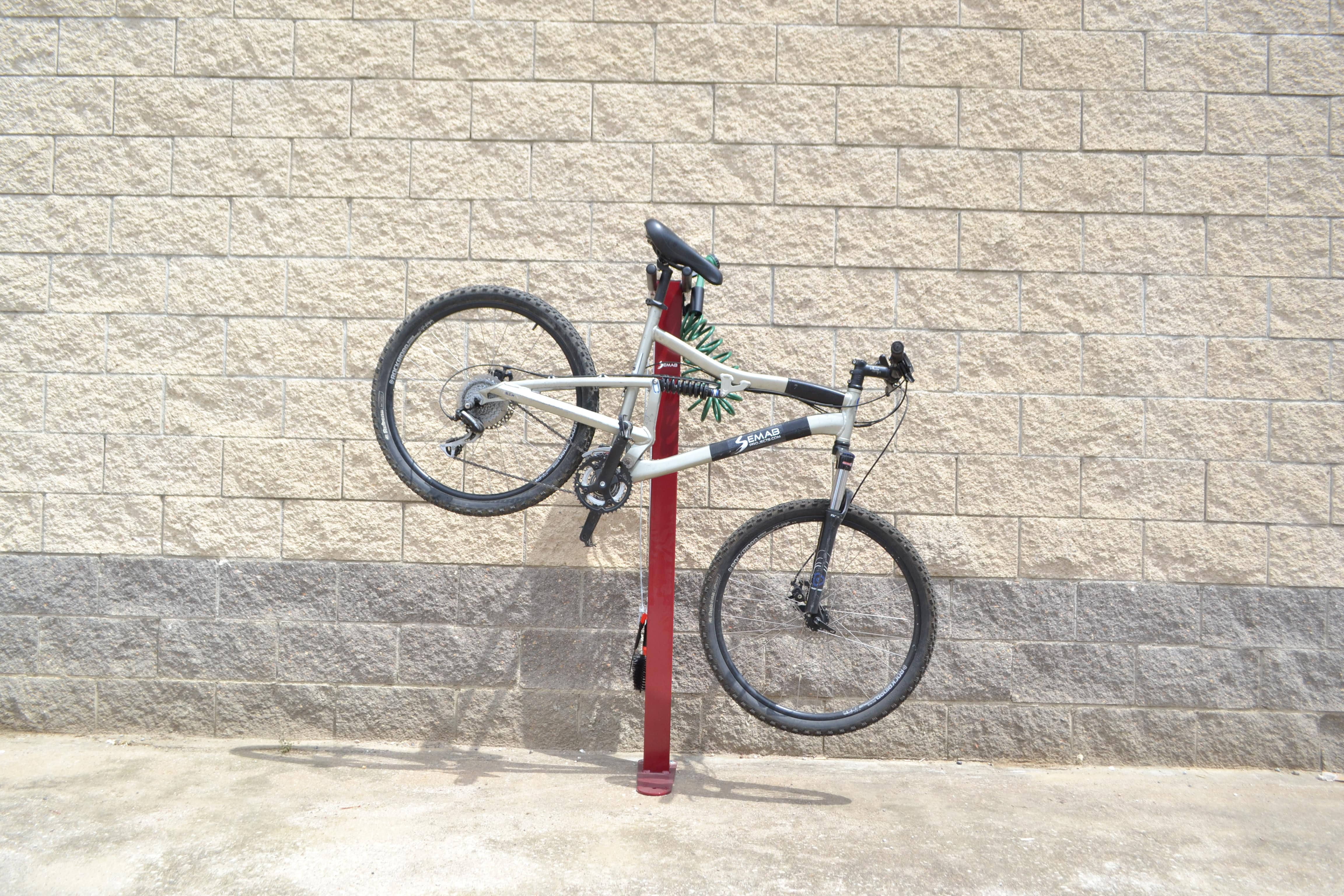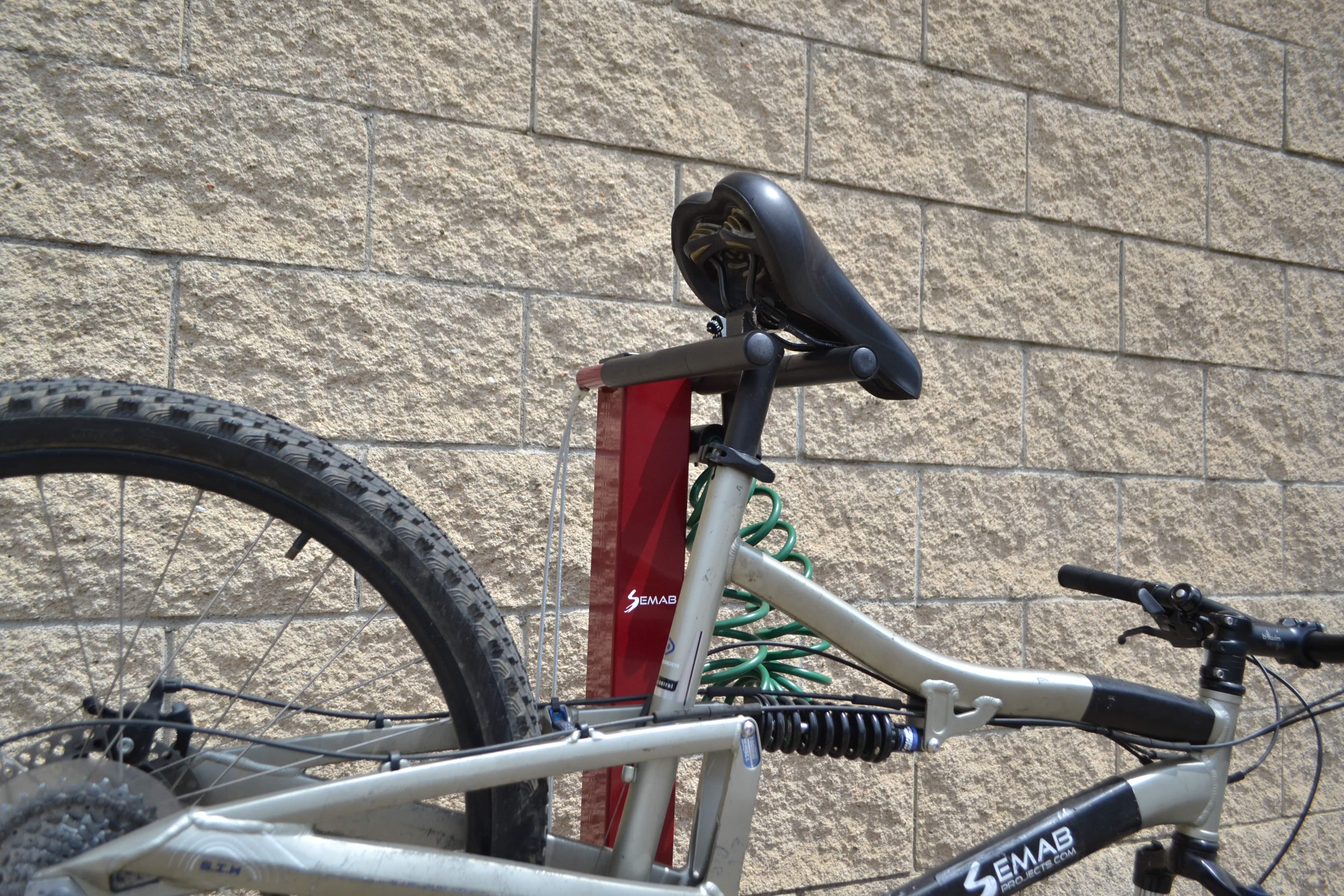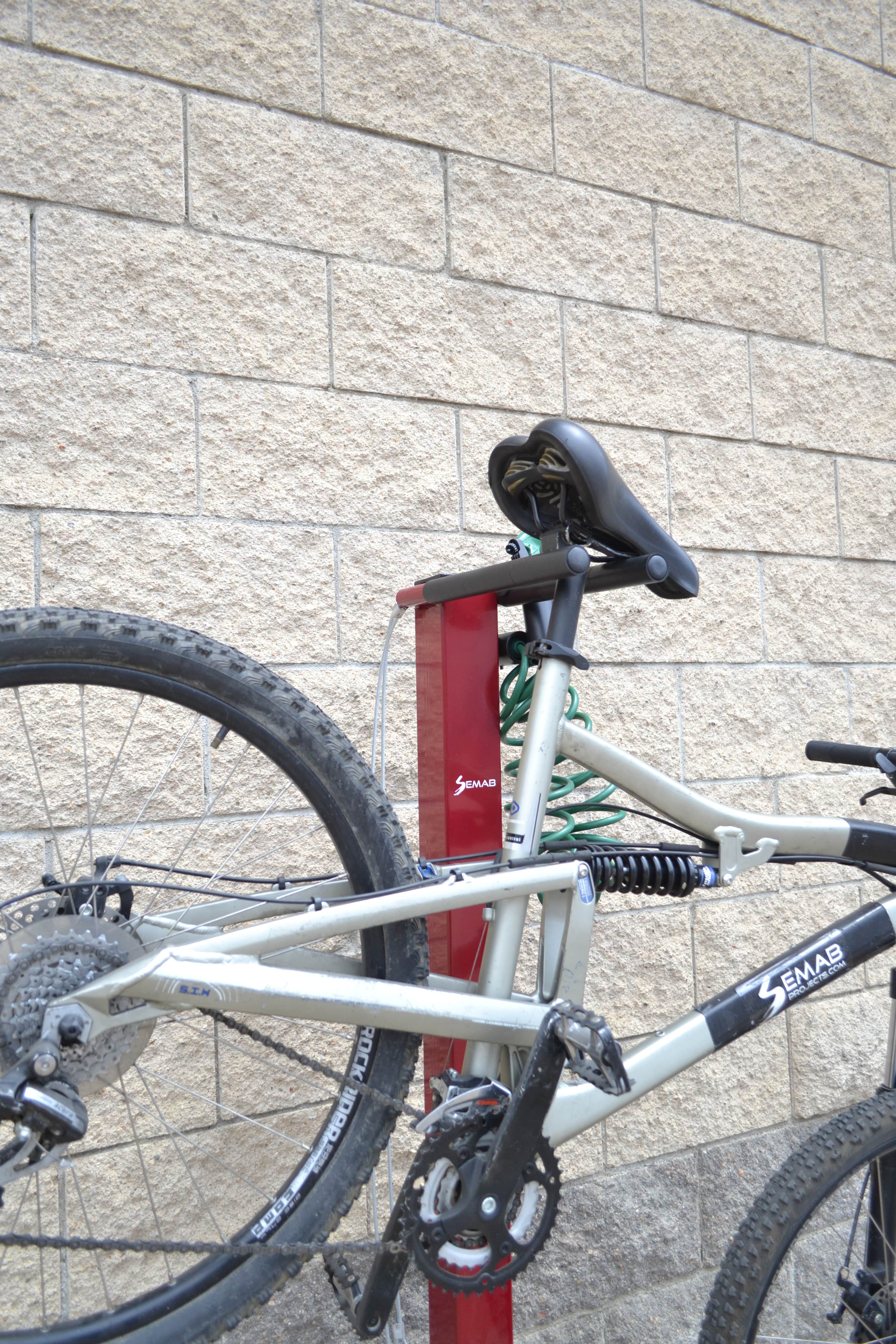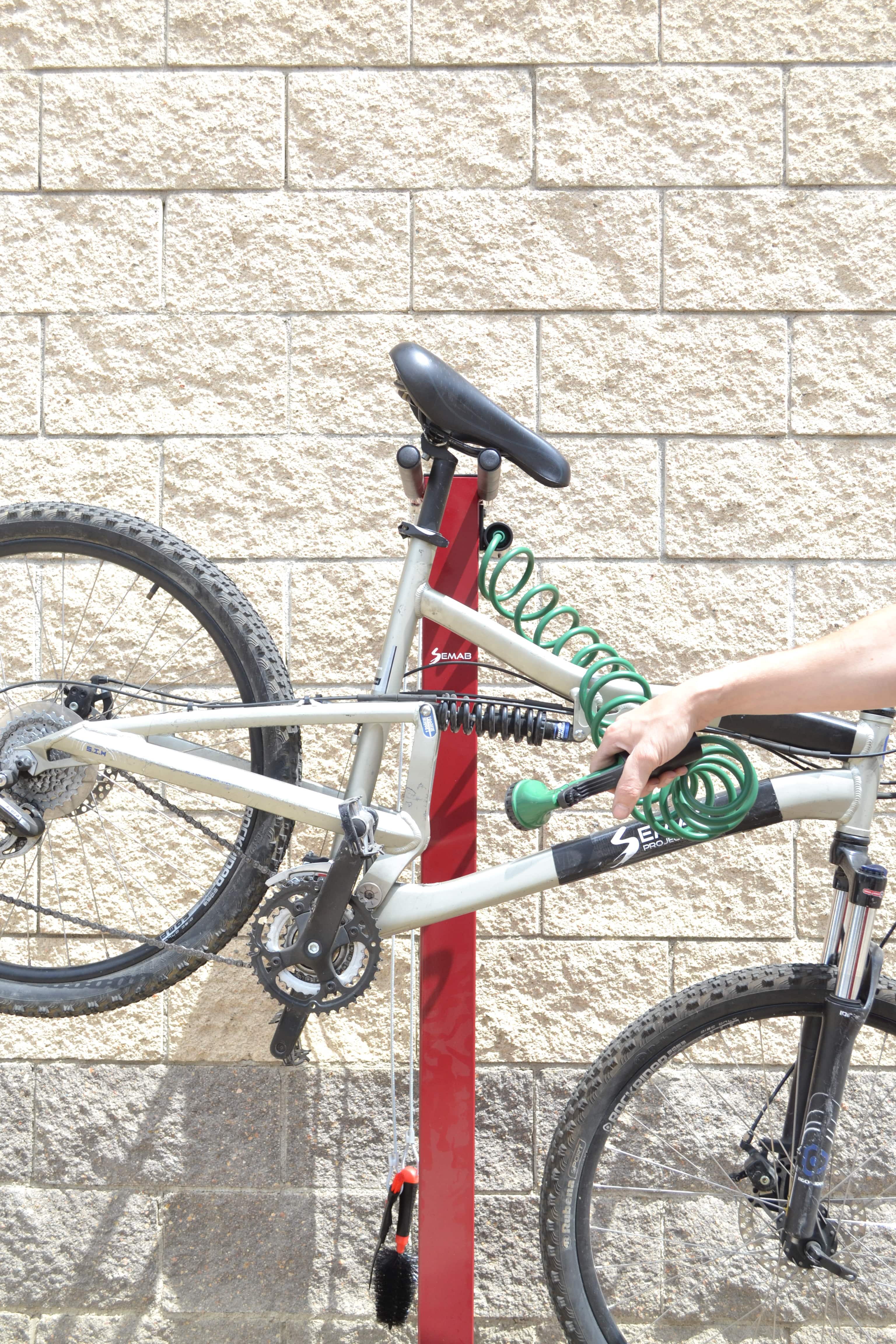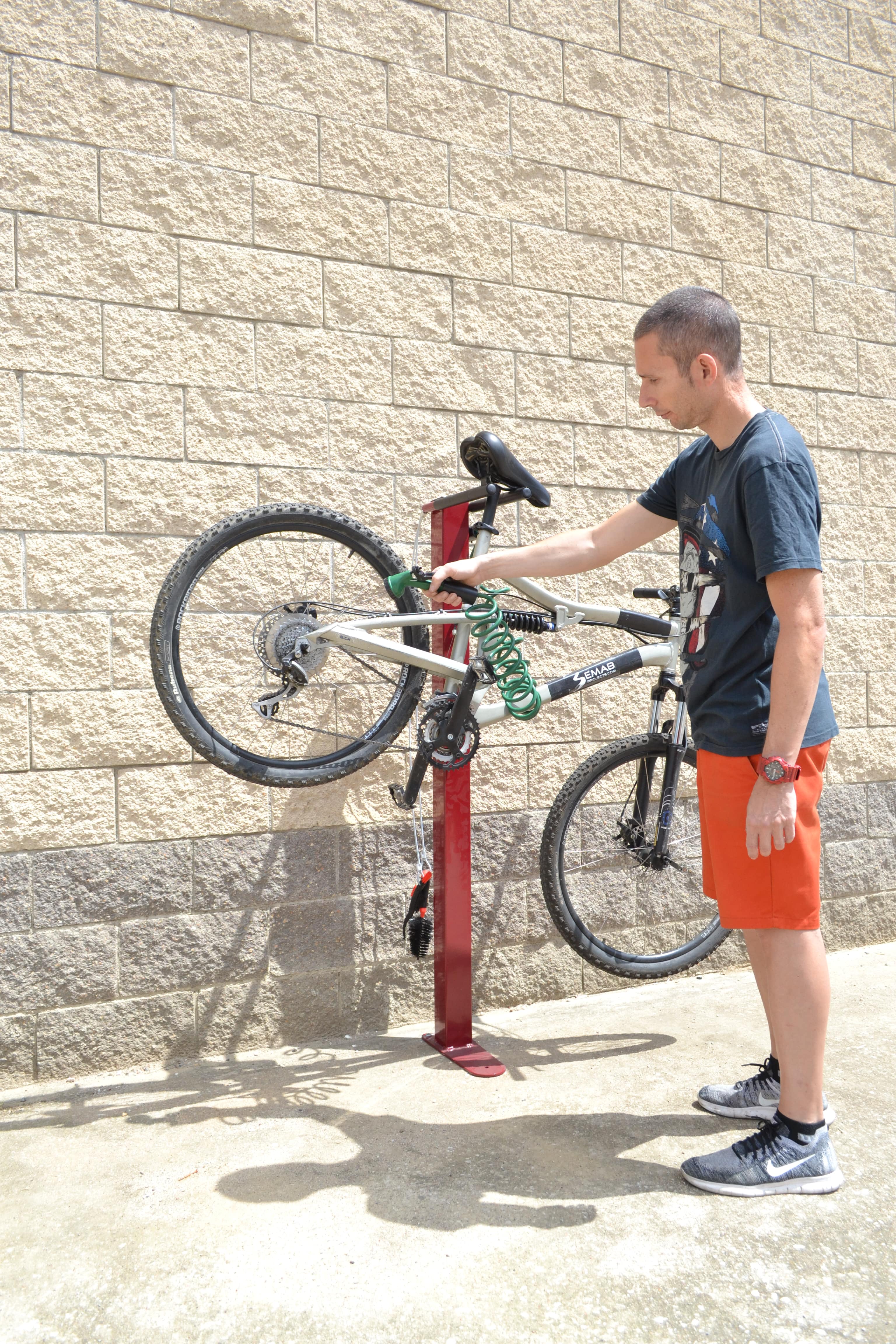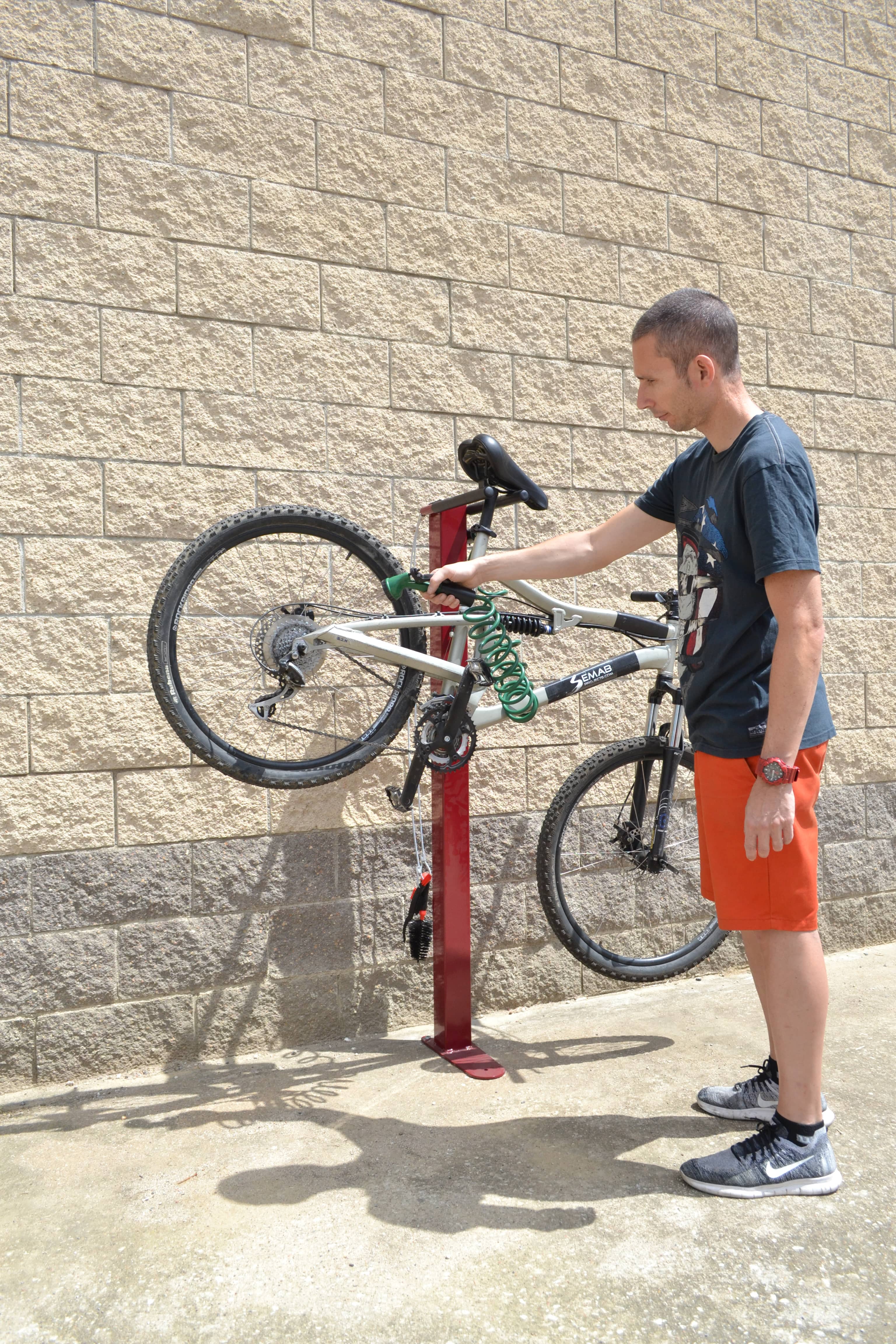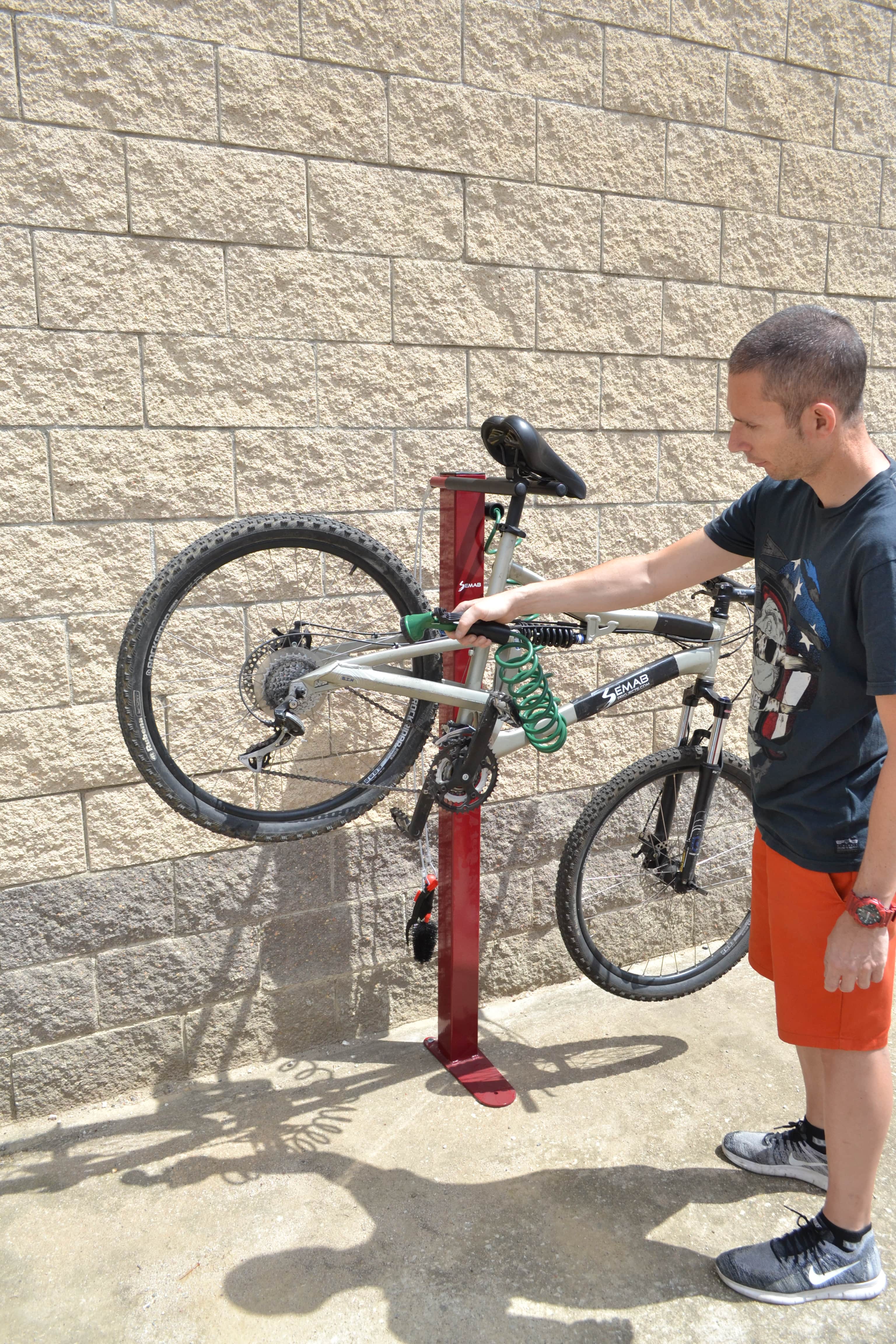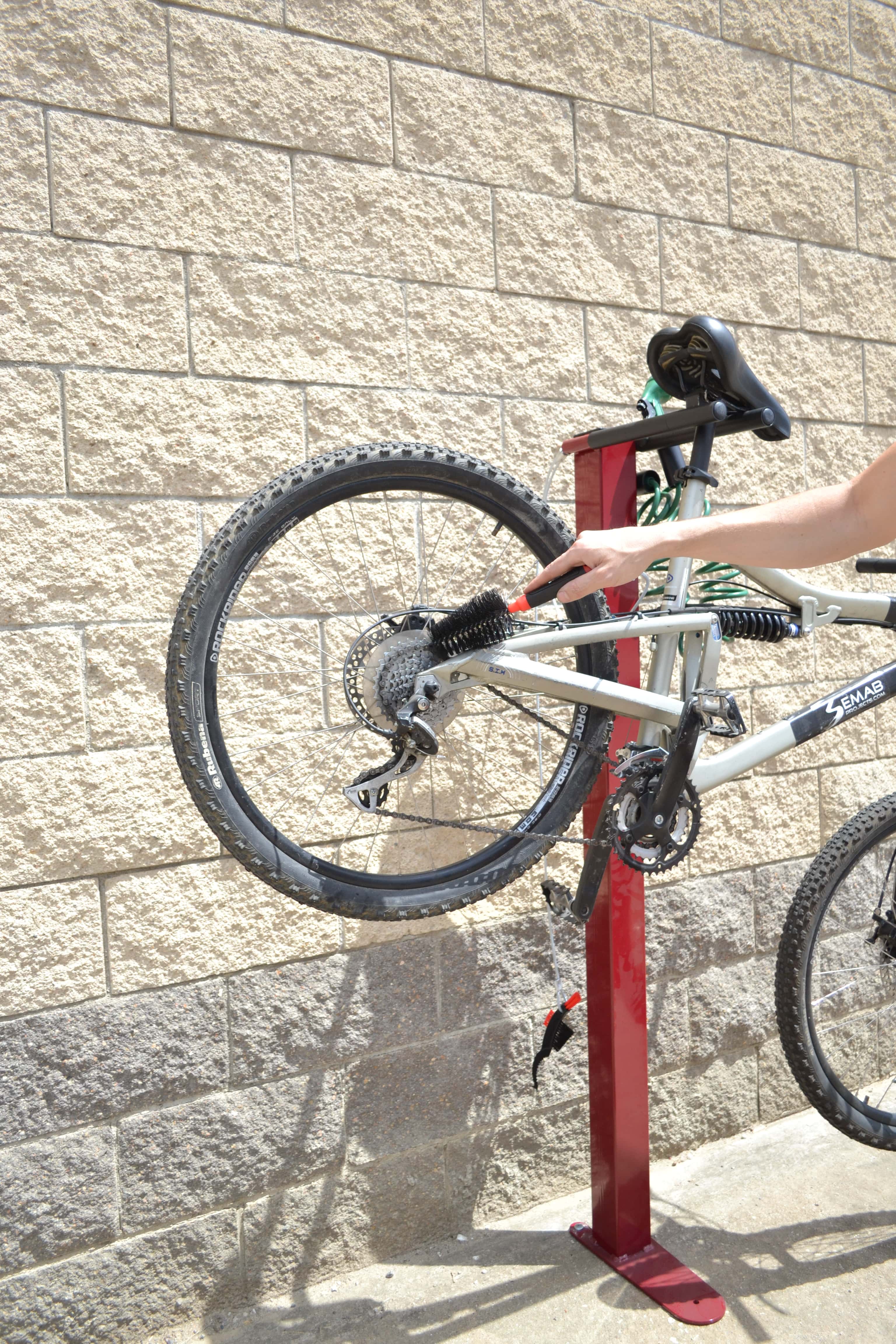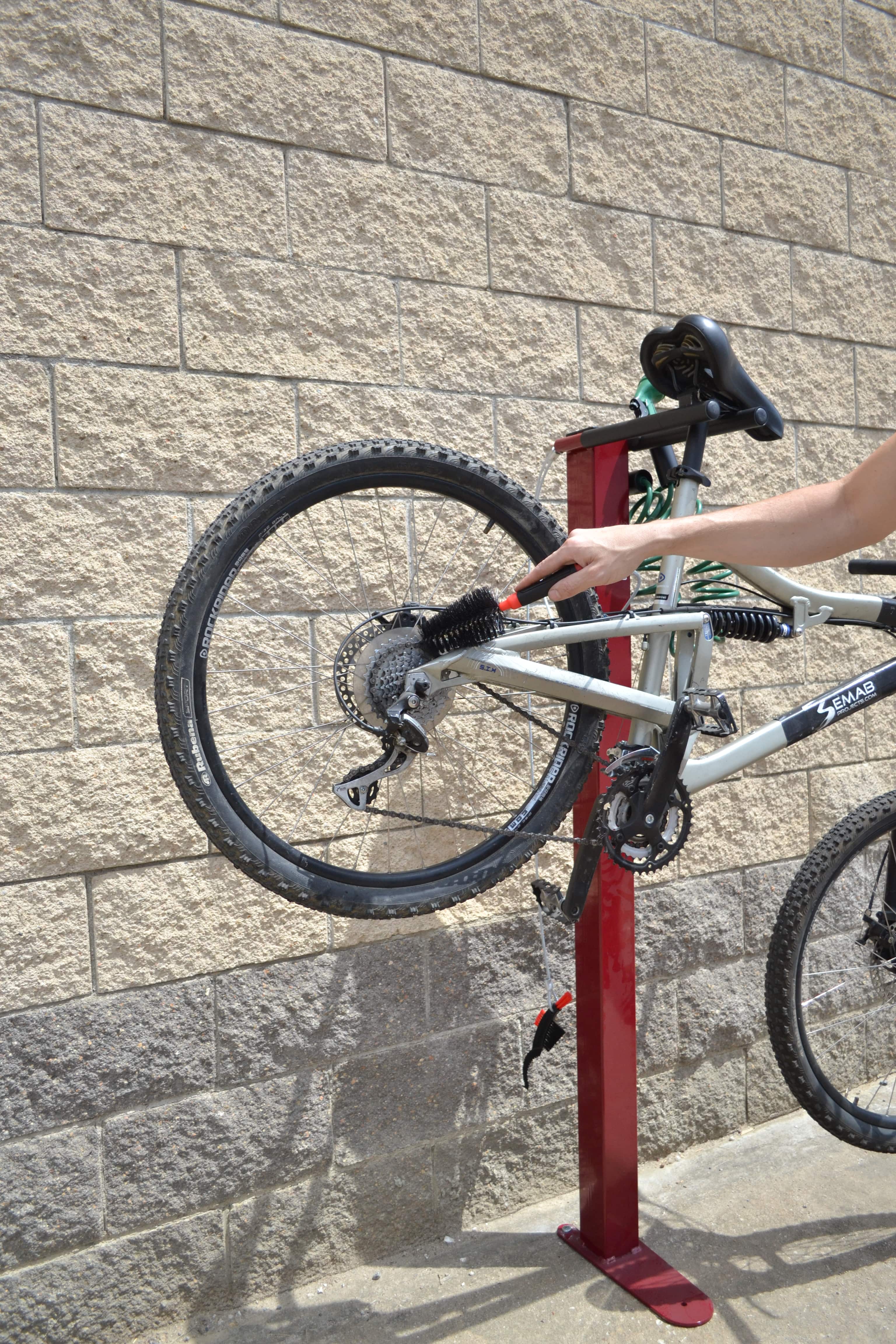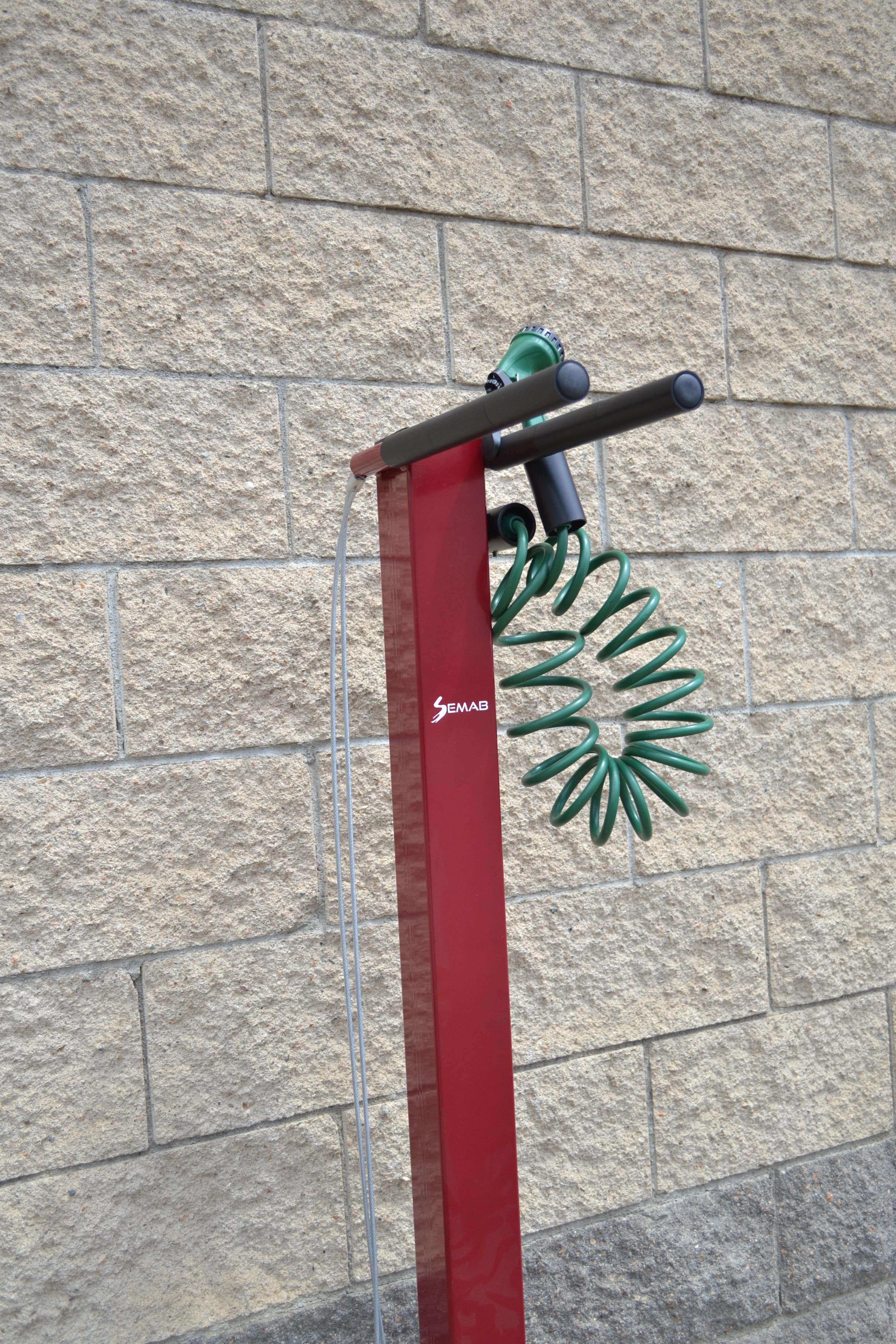 Advantage

Features


Finishing
Coated with two layers (1st epoxy paint and 2nd polyester paint QUALICOAT –special paint for outdoor use). Color customizable.

Installation
Support screw-mounted to the floor (mechanical anchorage).
Technical Data
Download