MANXA is essential equipment for any space (public roads, garages, schools, neighborhood communities, campsites...)
It has a robust design, it incorporates a space to put the wheel to inflate.
It has a double nozzle, which allows you to inflate wheels with fine and thick valves.
Inflation is done with the foot and this way it is more comfortable, since the pressure of the manometer can be constantly controlled.
Gallery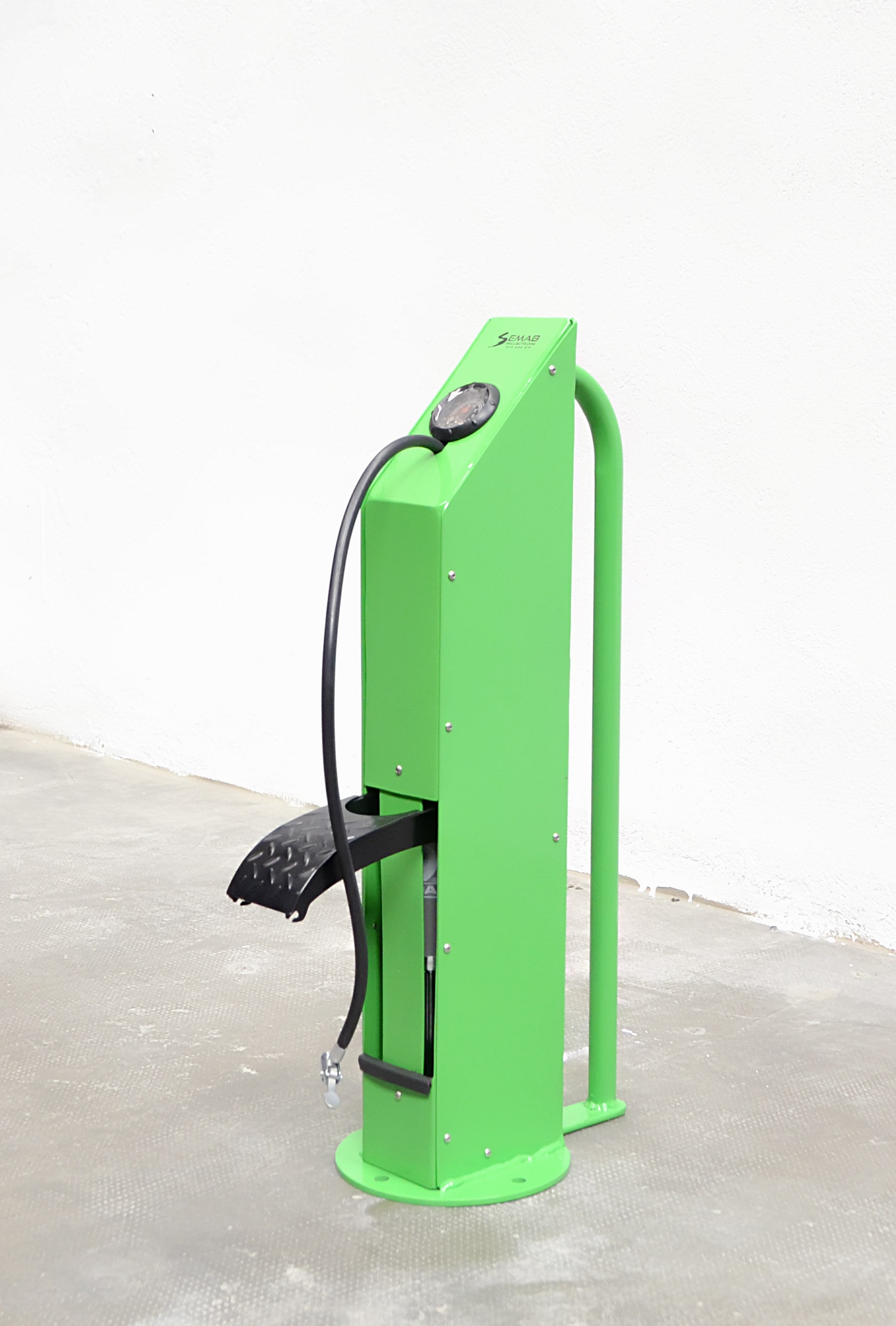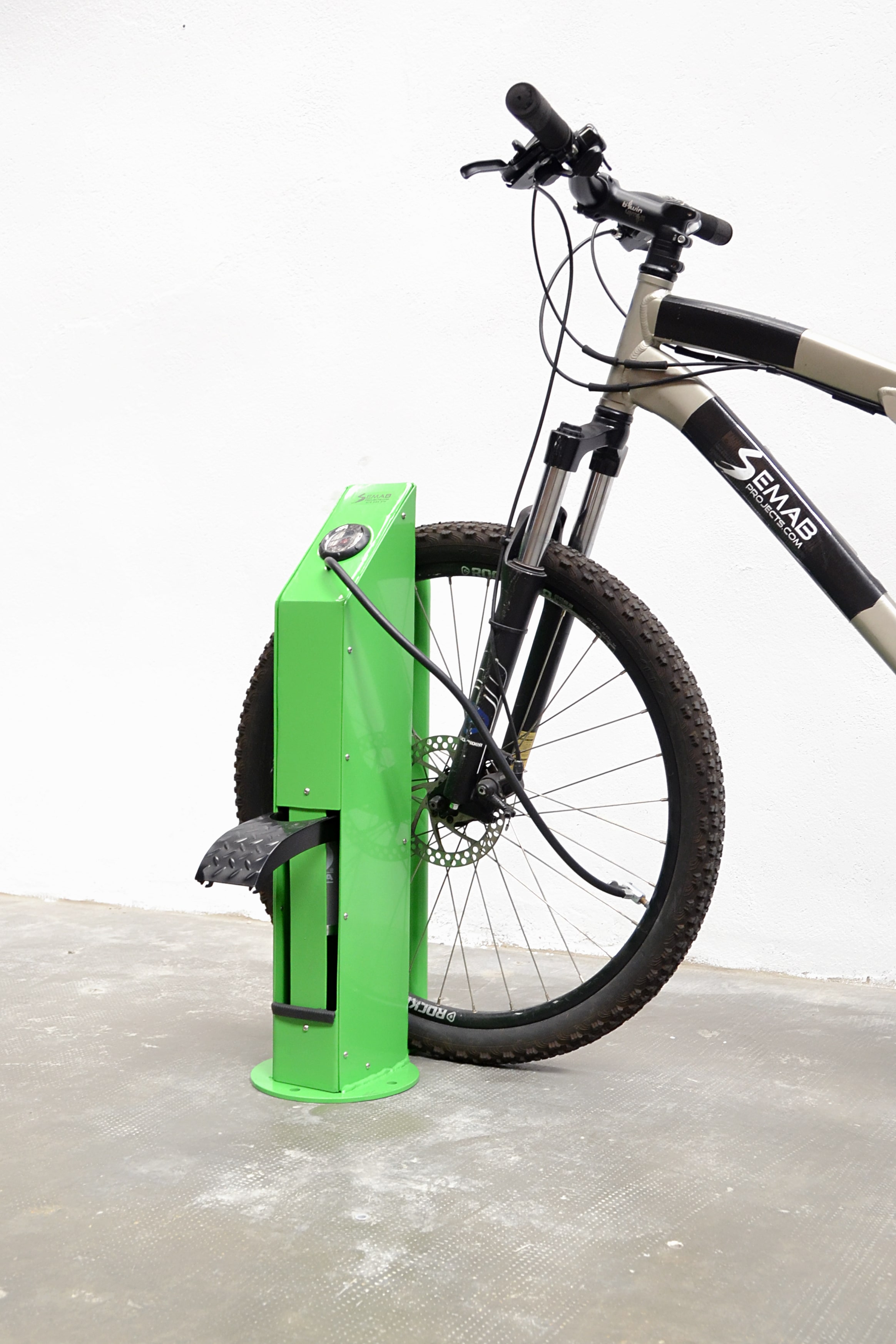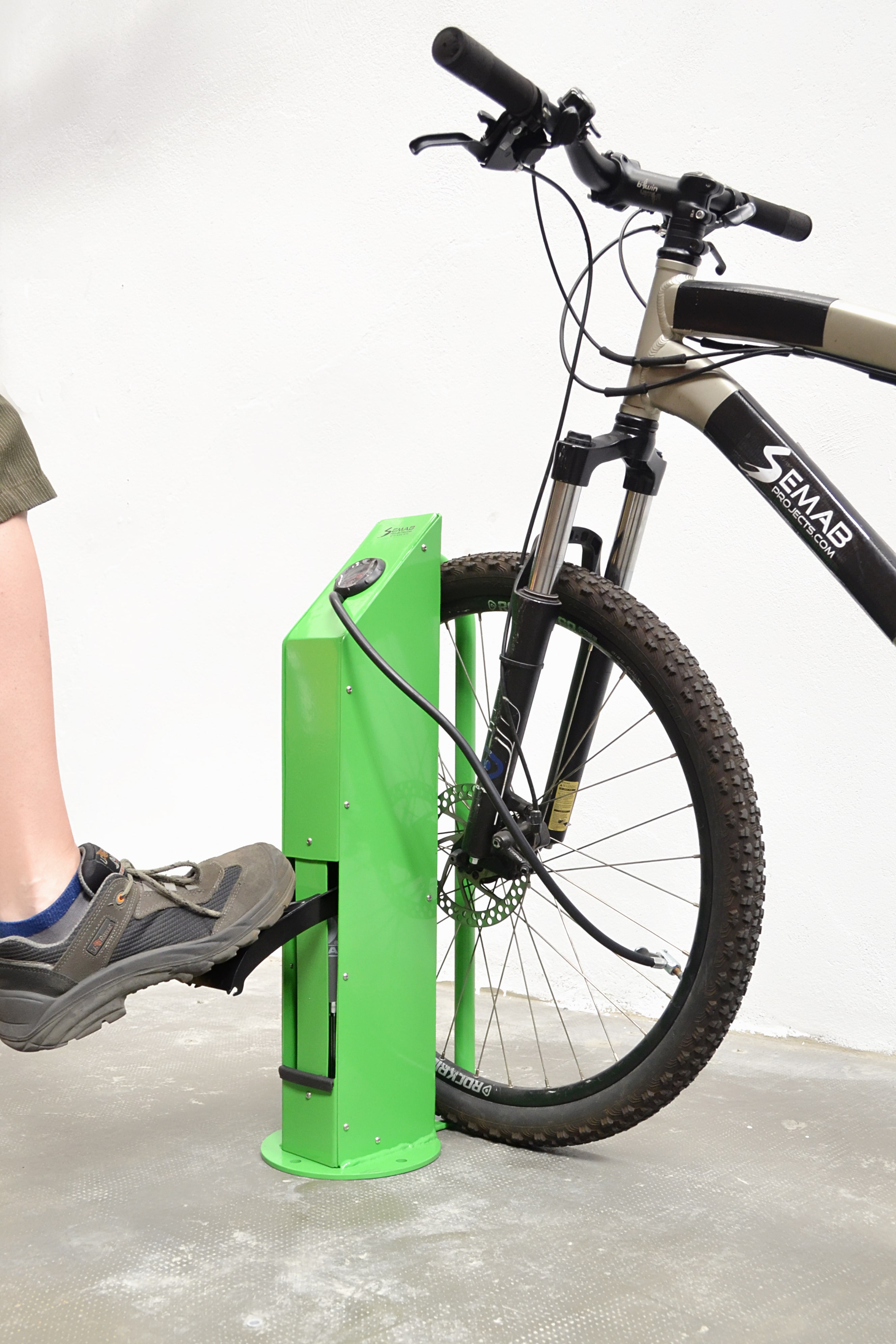 Advantage

Security
Double nozzle to fit all wheel valves.

Features


Finishing
Coated with two layers (1st epoxy paint and 2nd polyester paint QUALICOAT –special paint for outdoor use). Color customizable.

Installation
Support screw-mounted to the floor (mechanical anchorage).
Technical Data
Download