ERGO is a new concept of chair or brench for public and private spaces, designed to facilitate getting up or sitting effortlessly and comfortably, ideal for people with reduced mobility.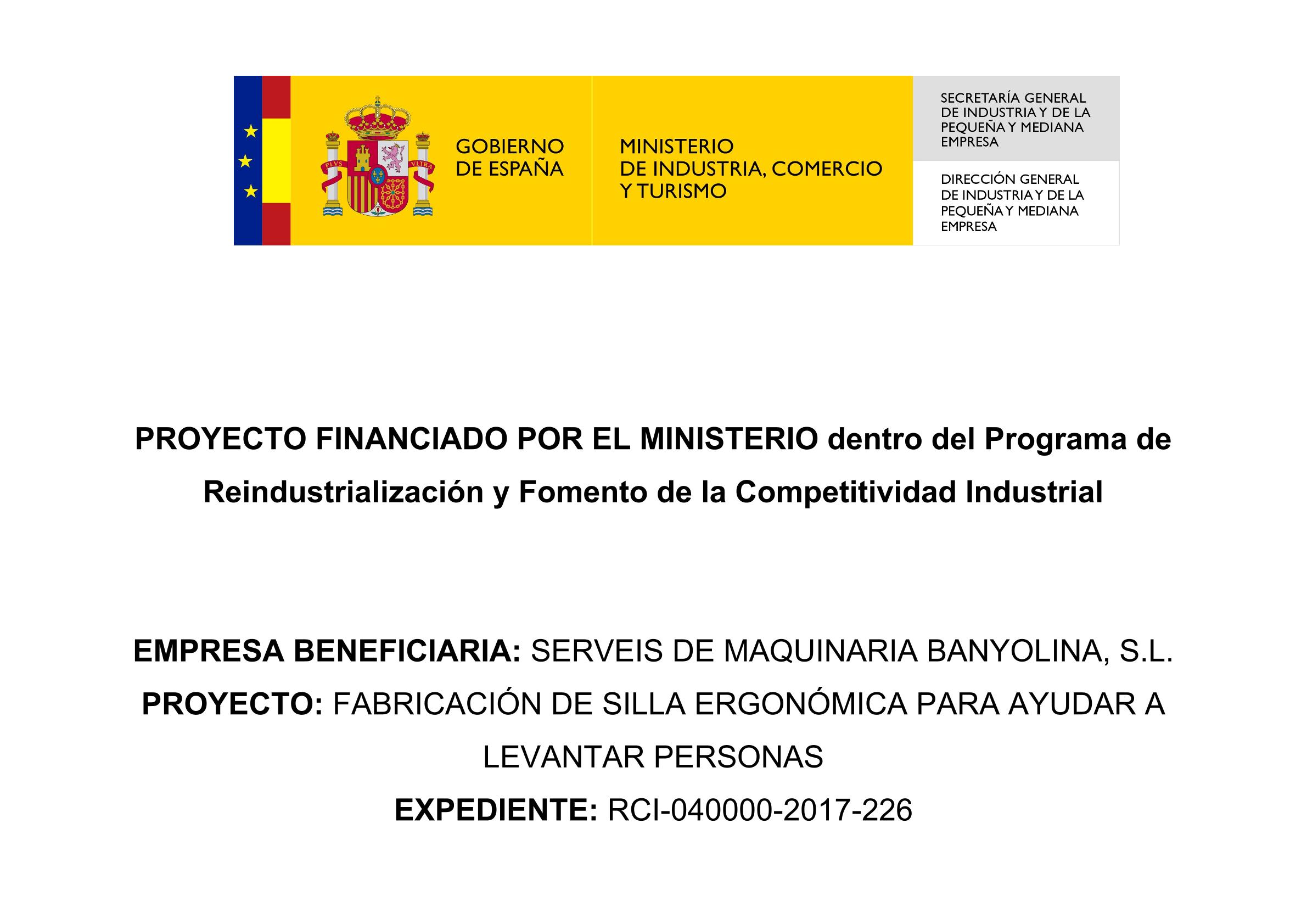 Gallery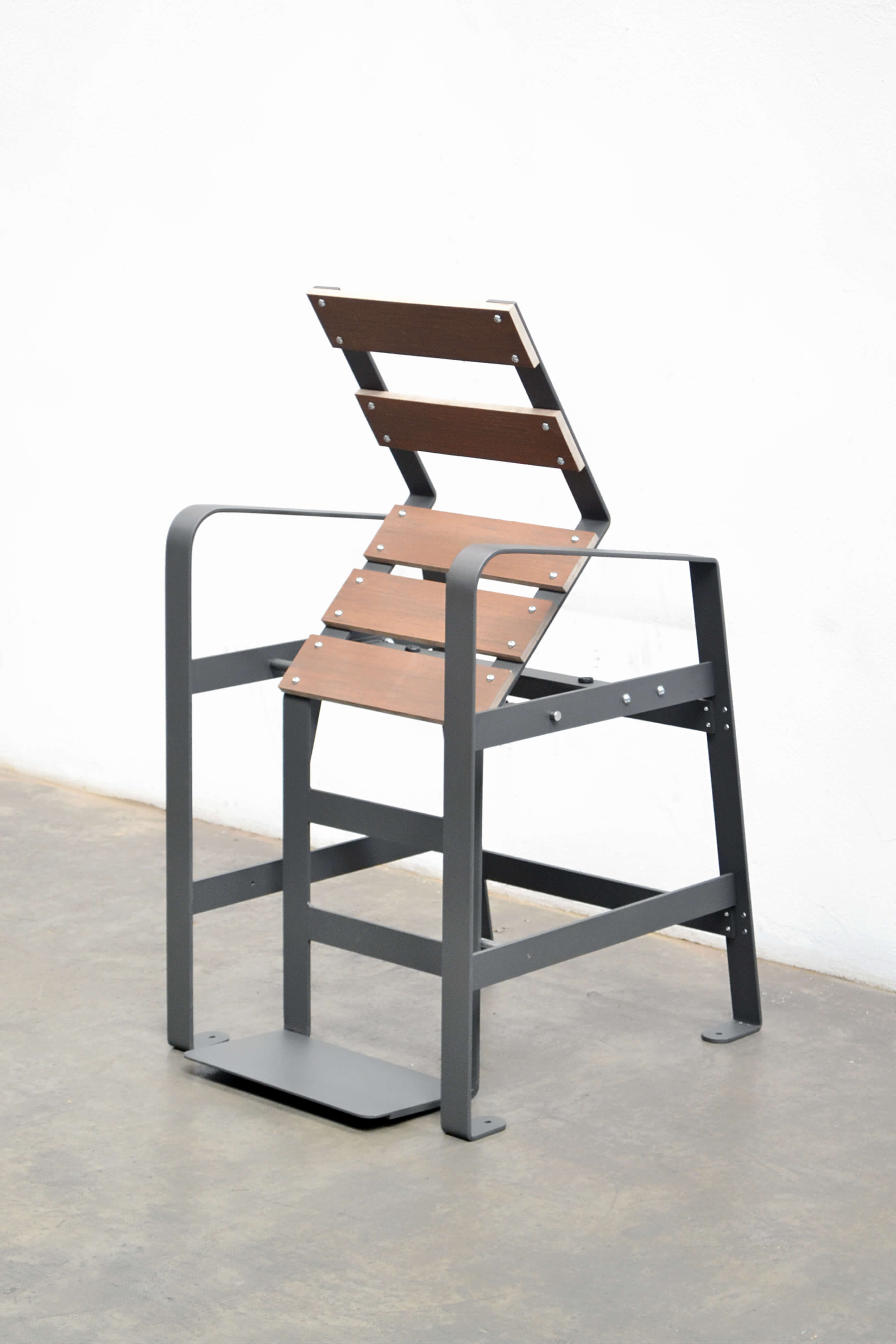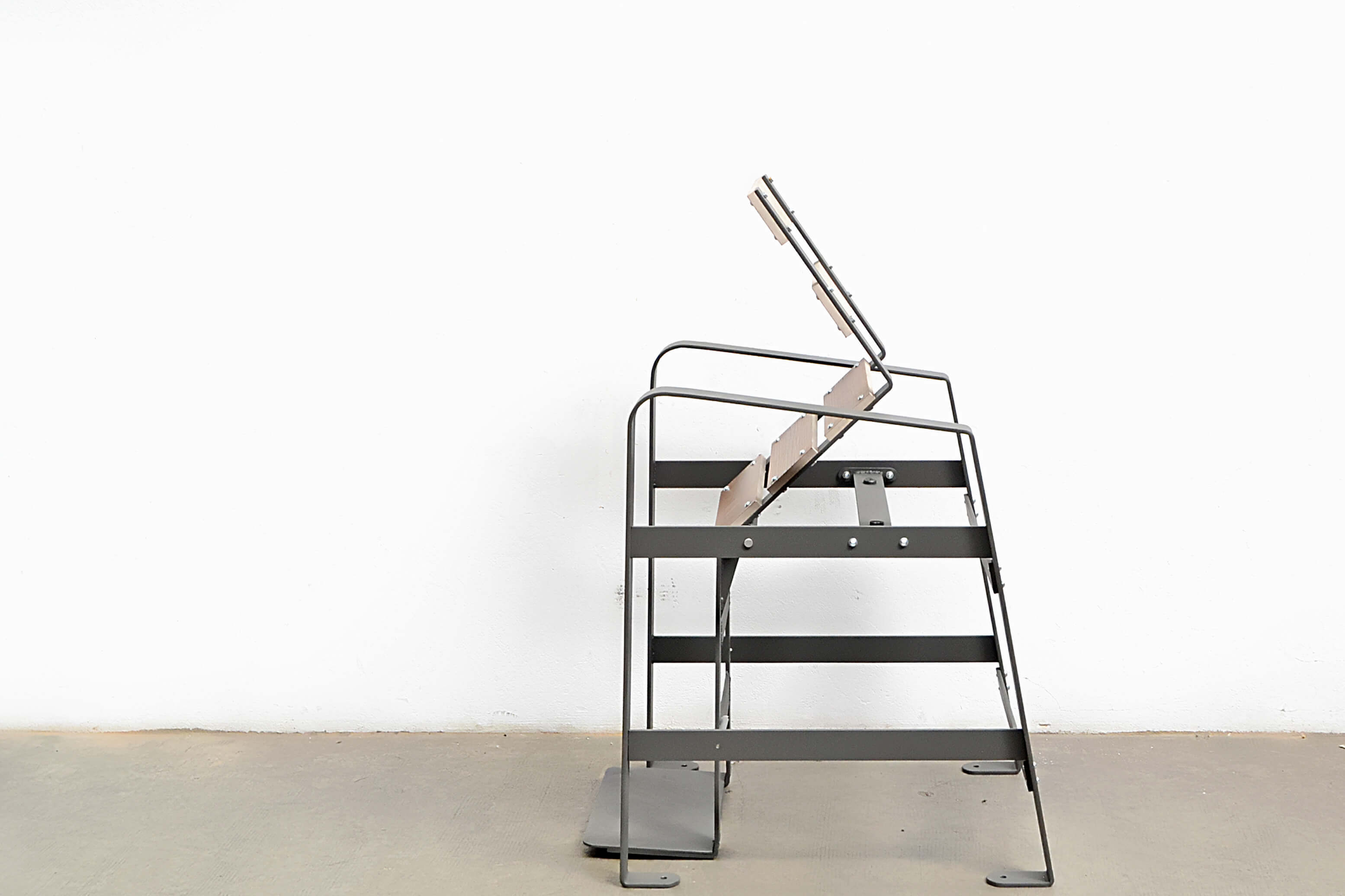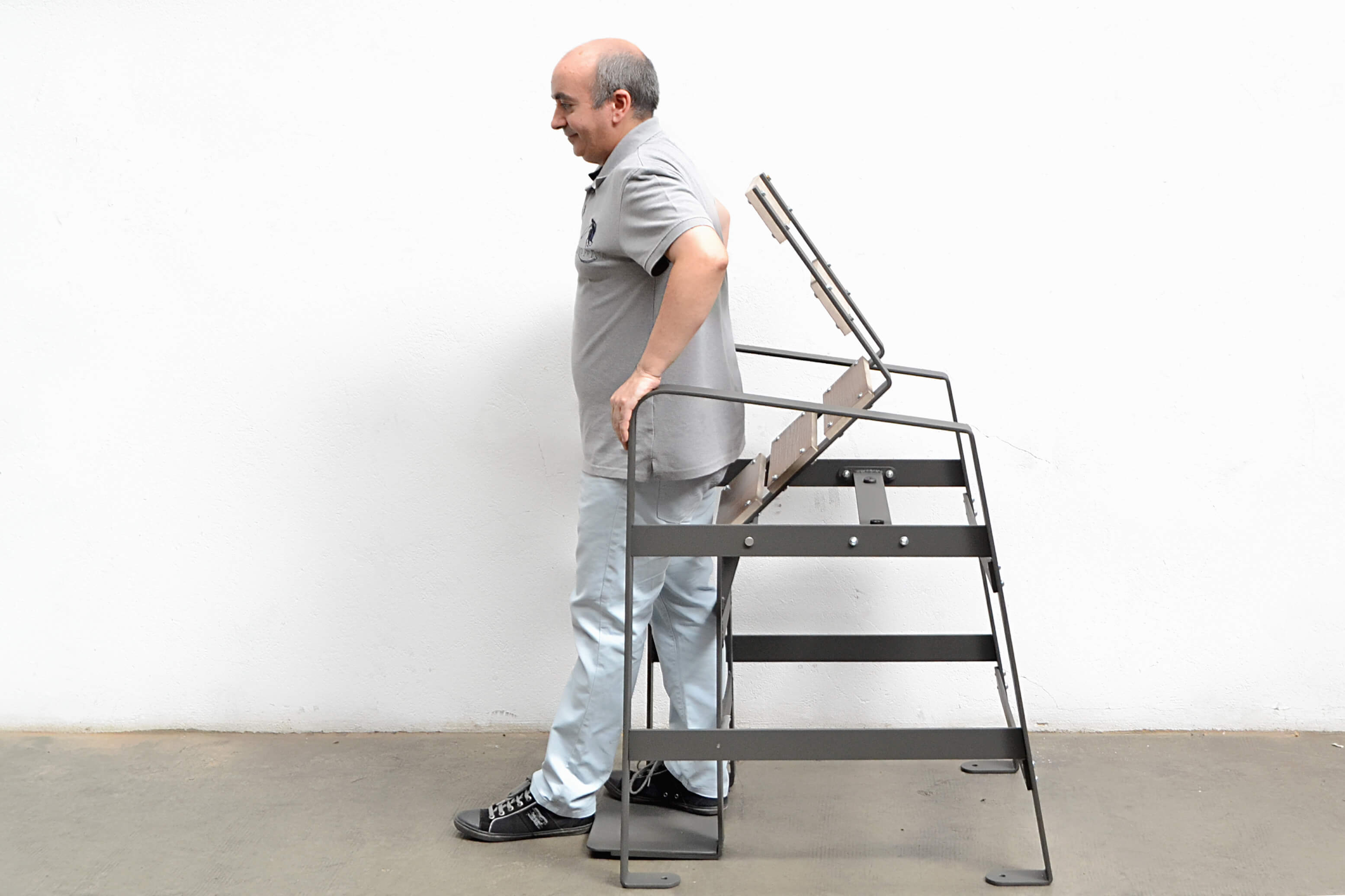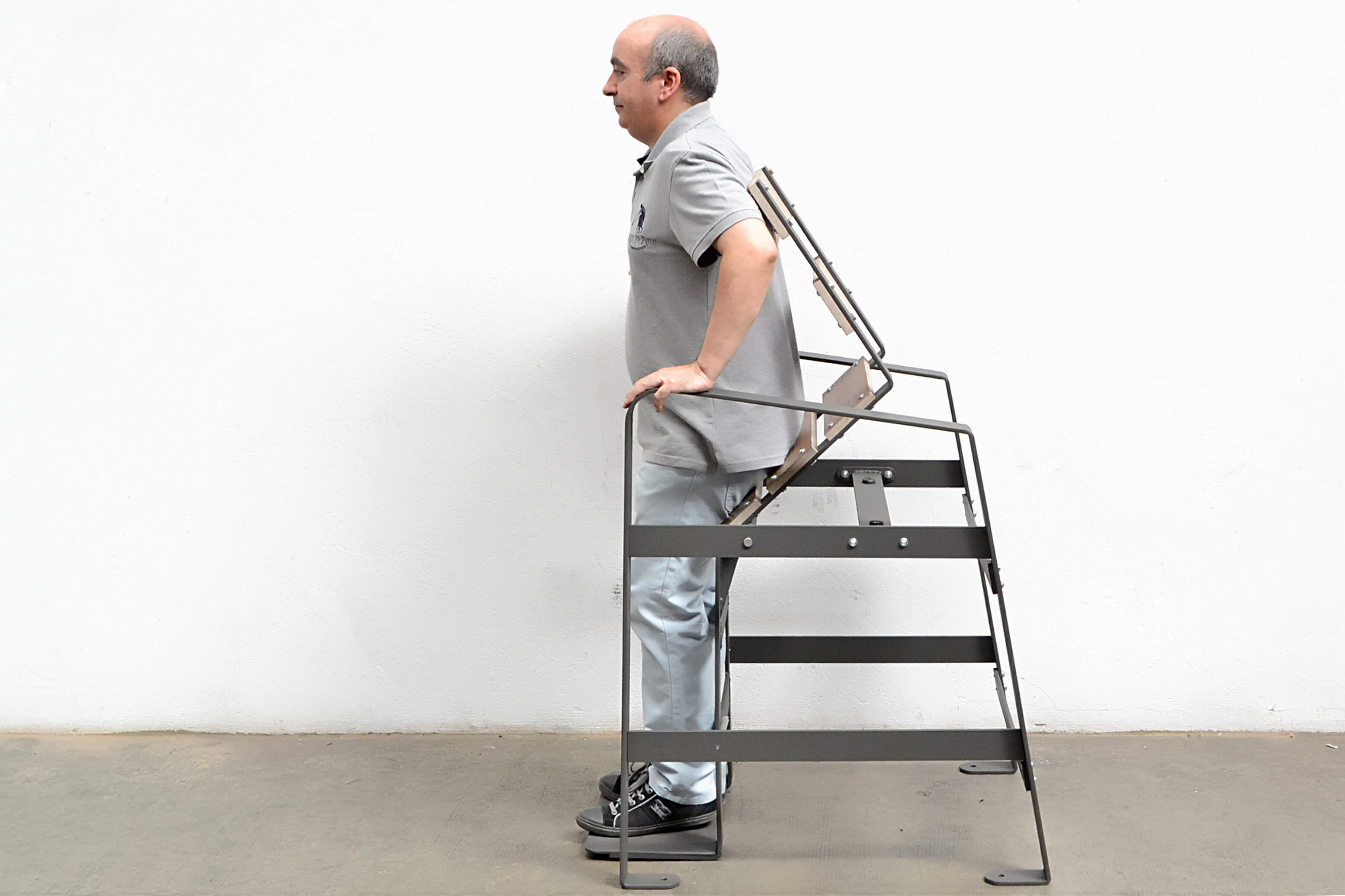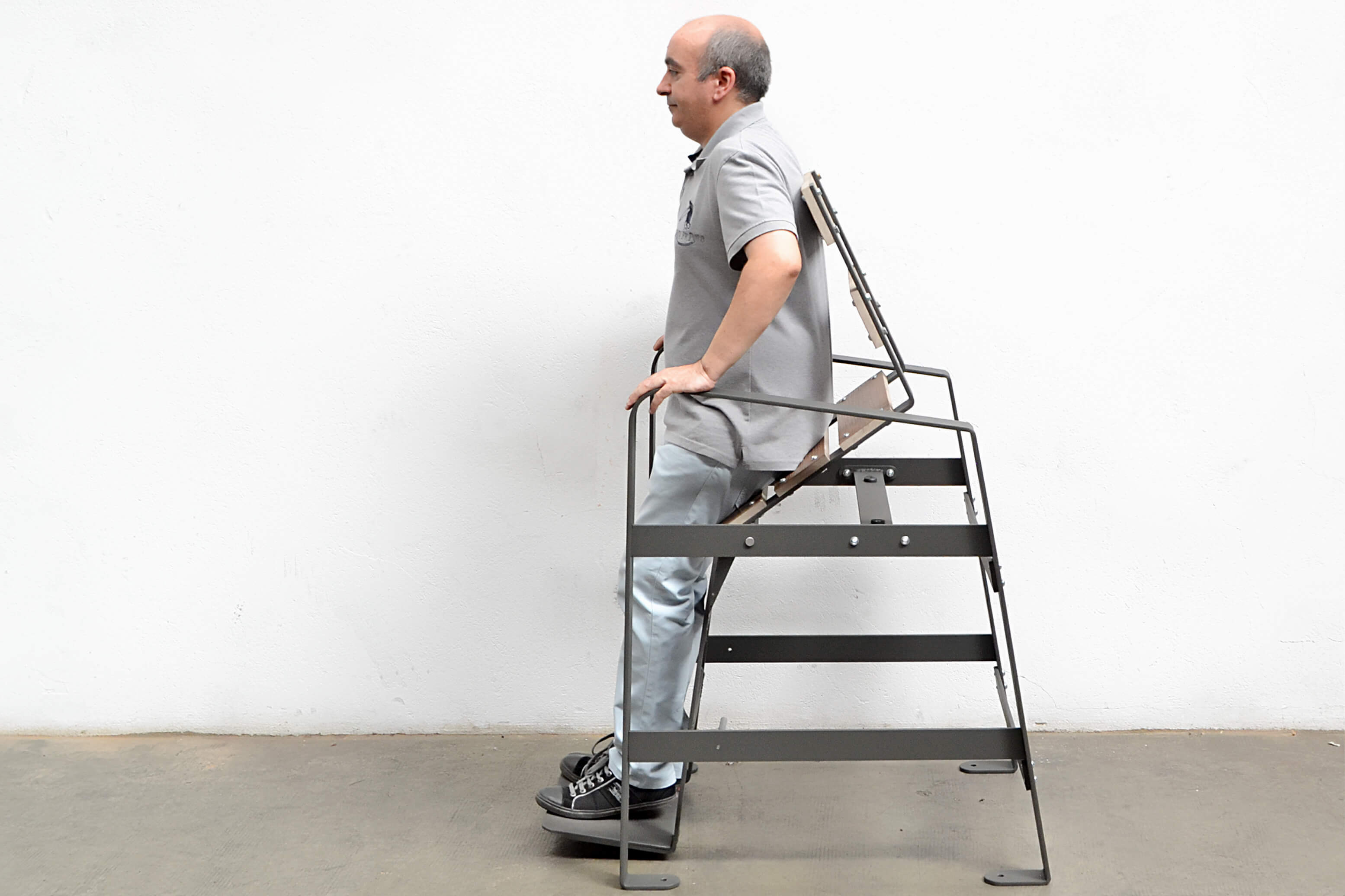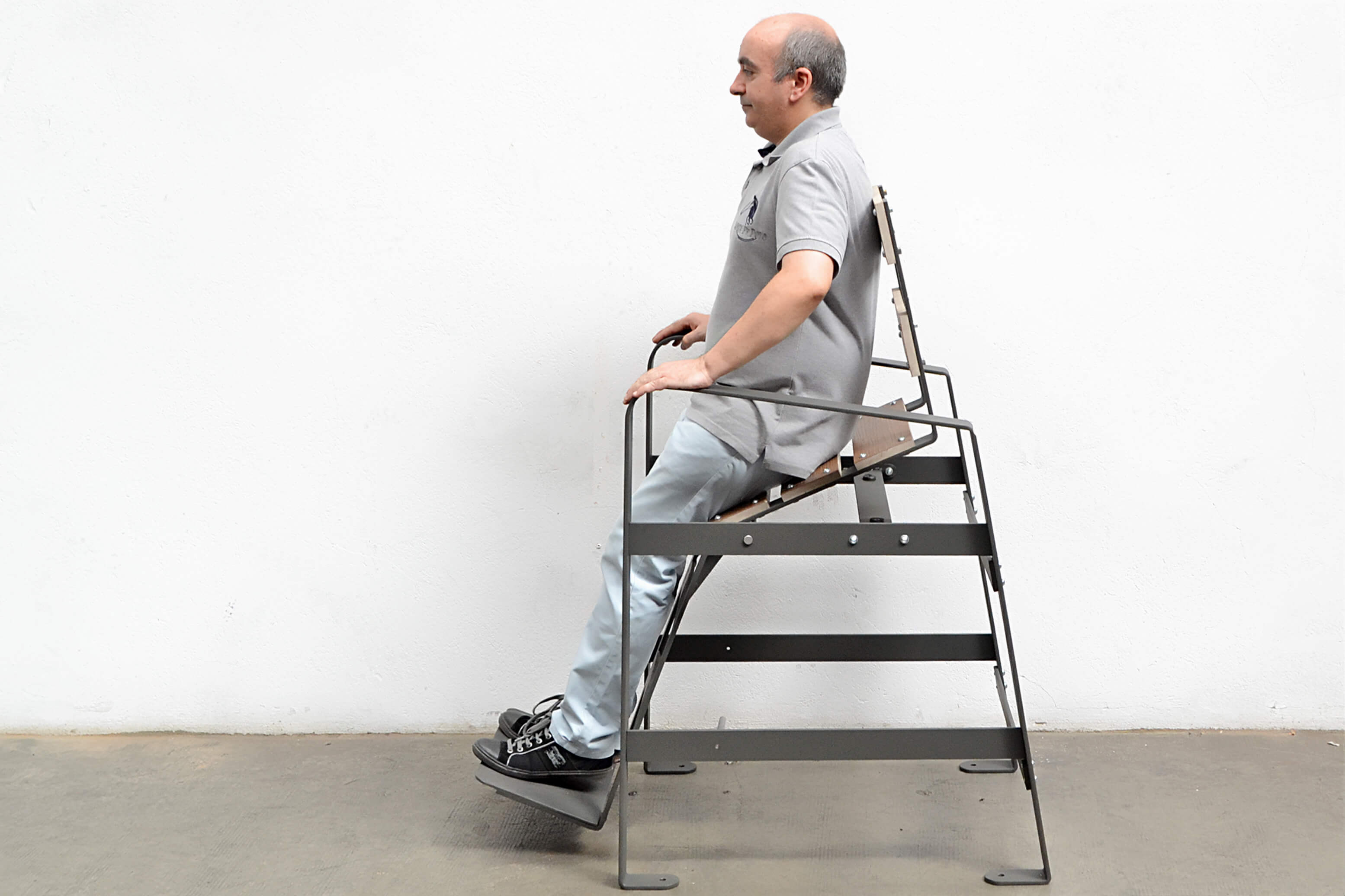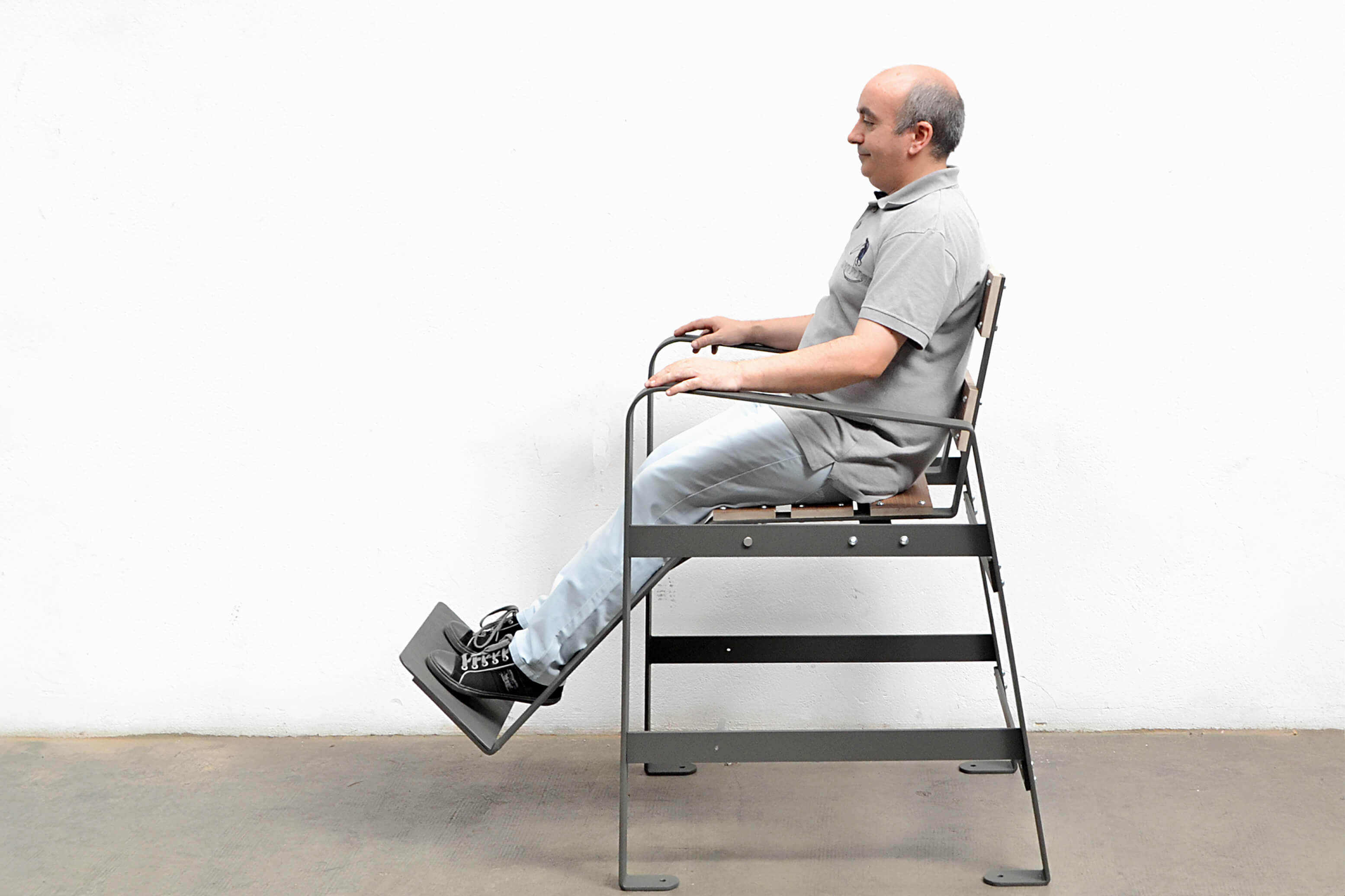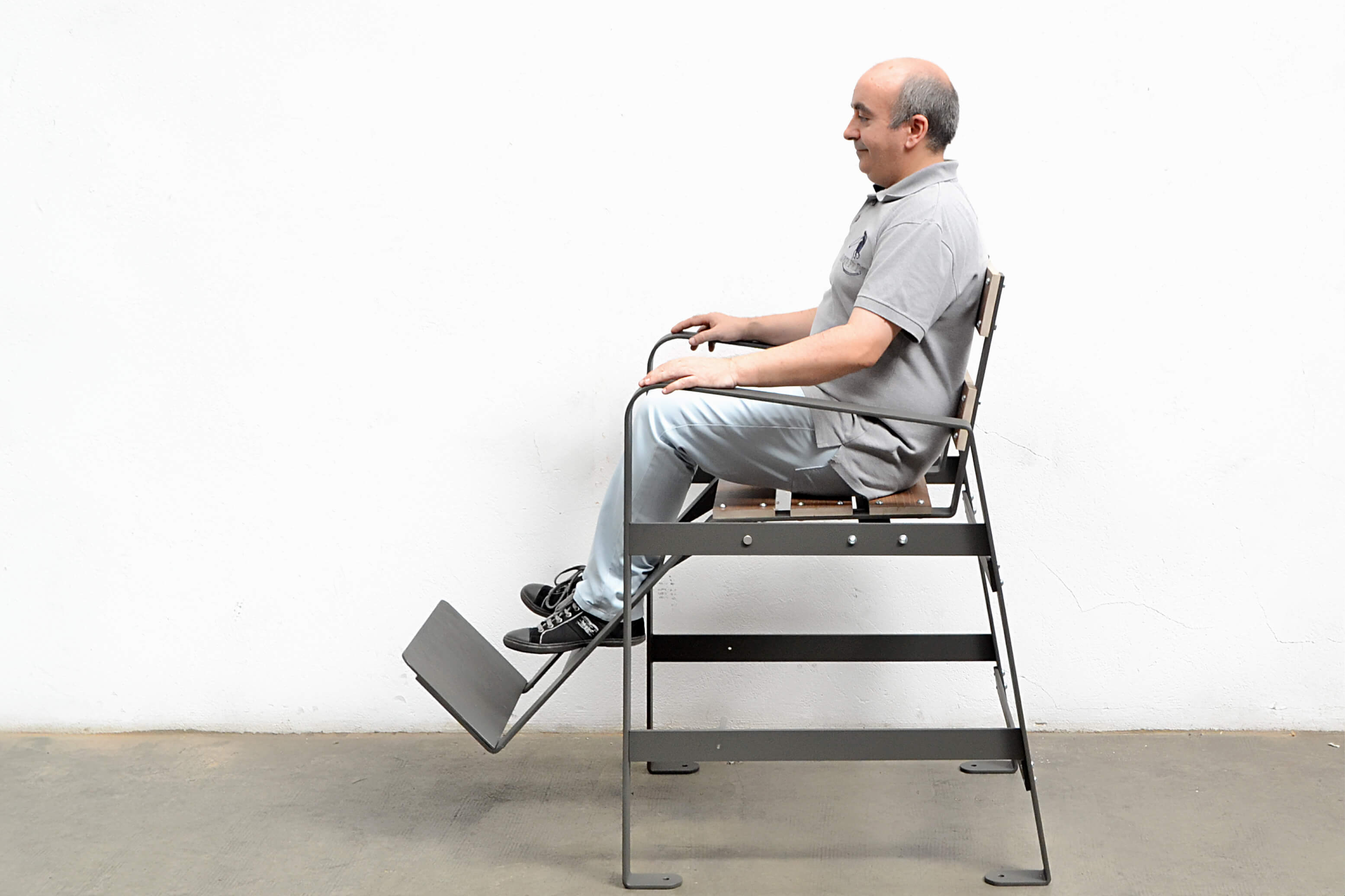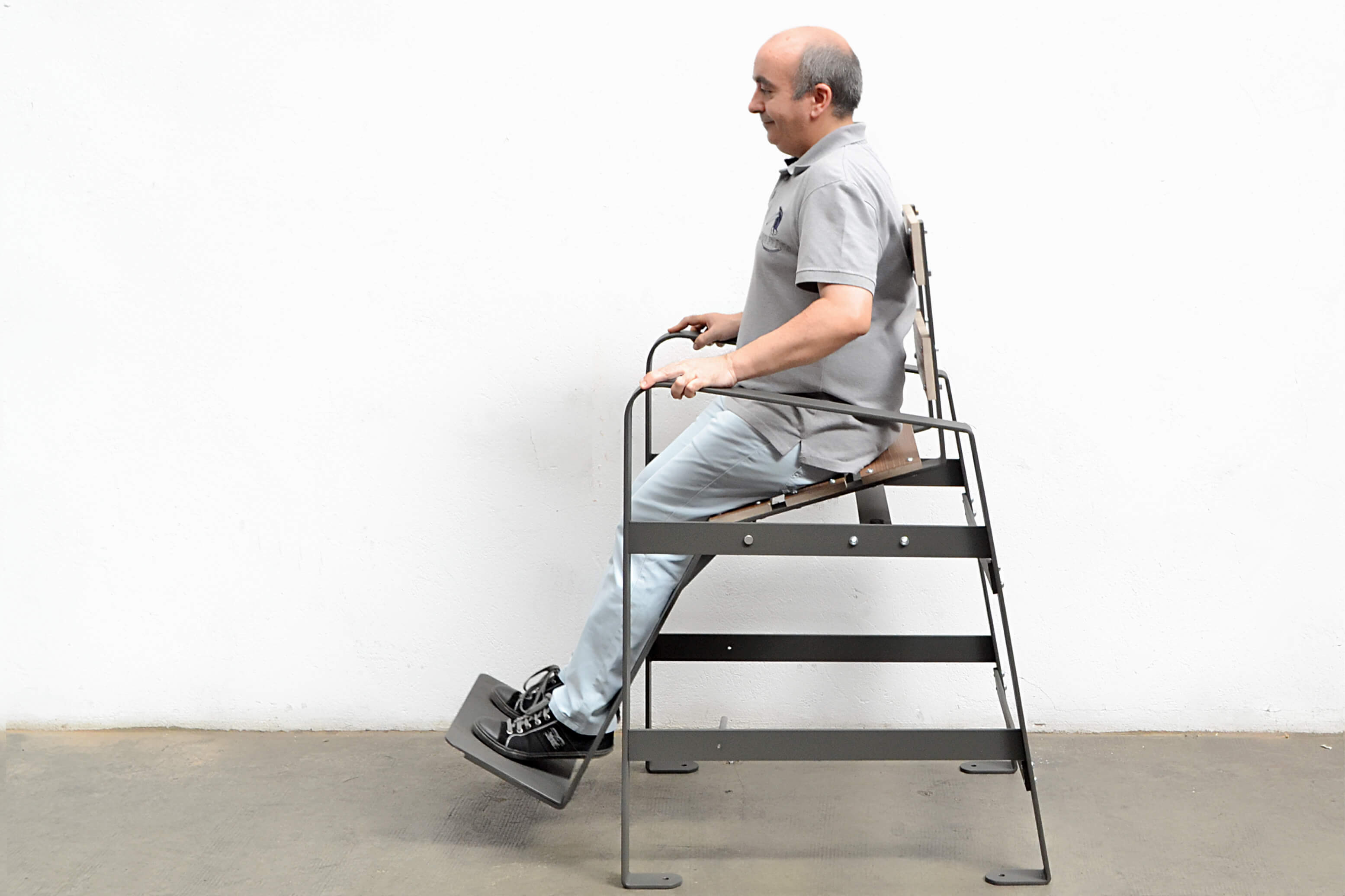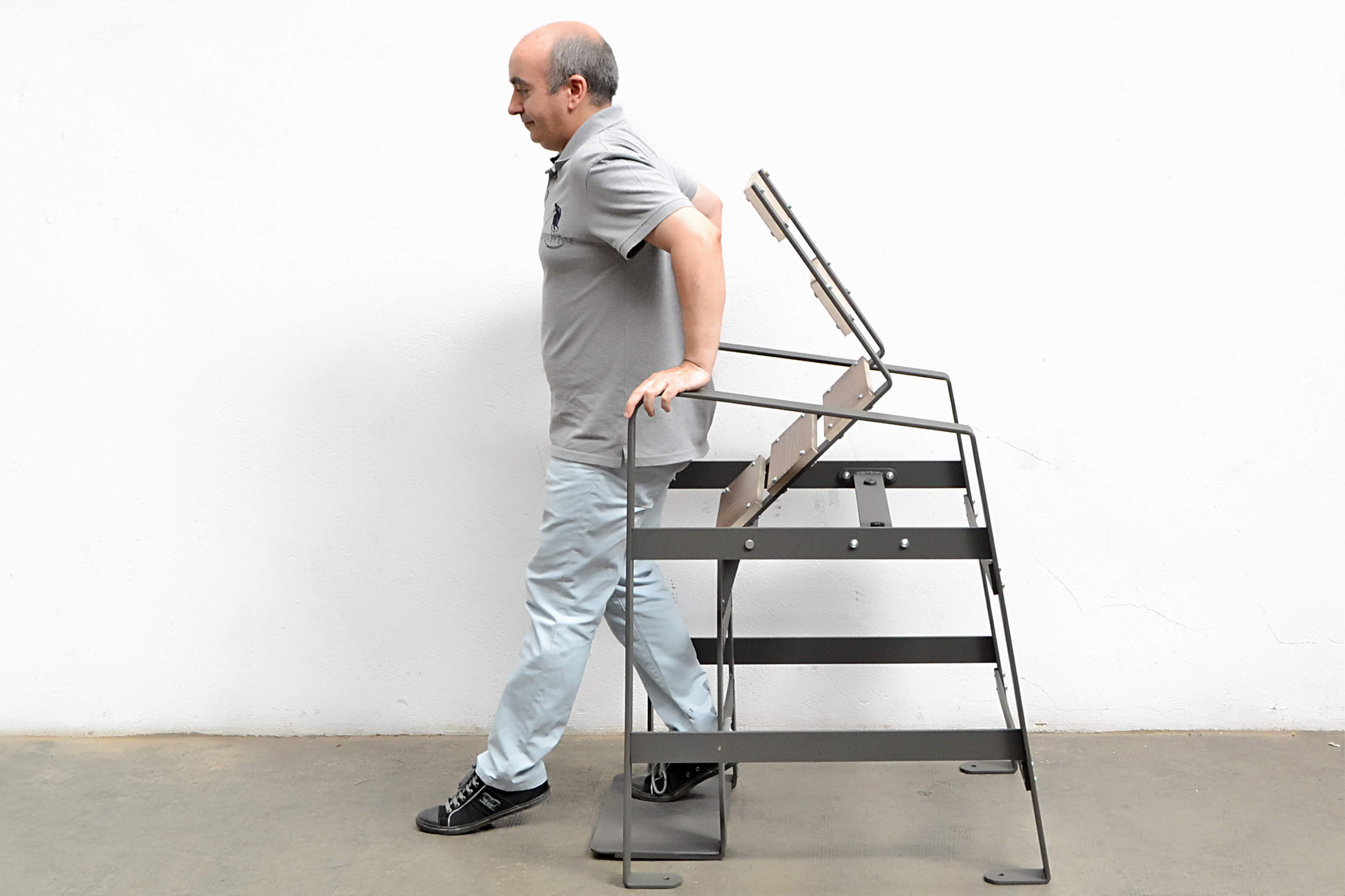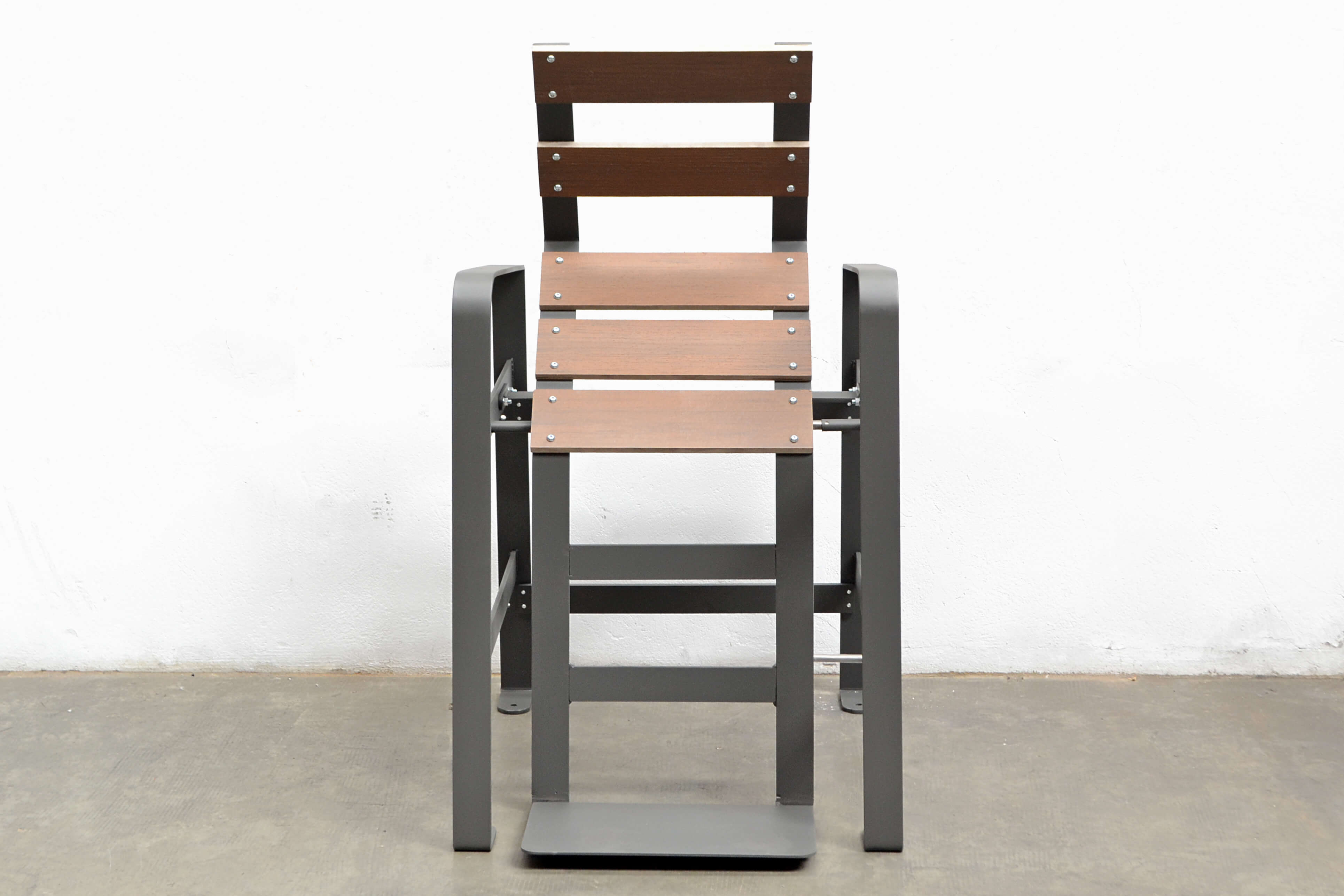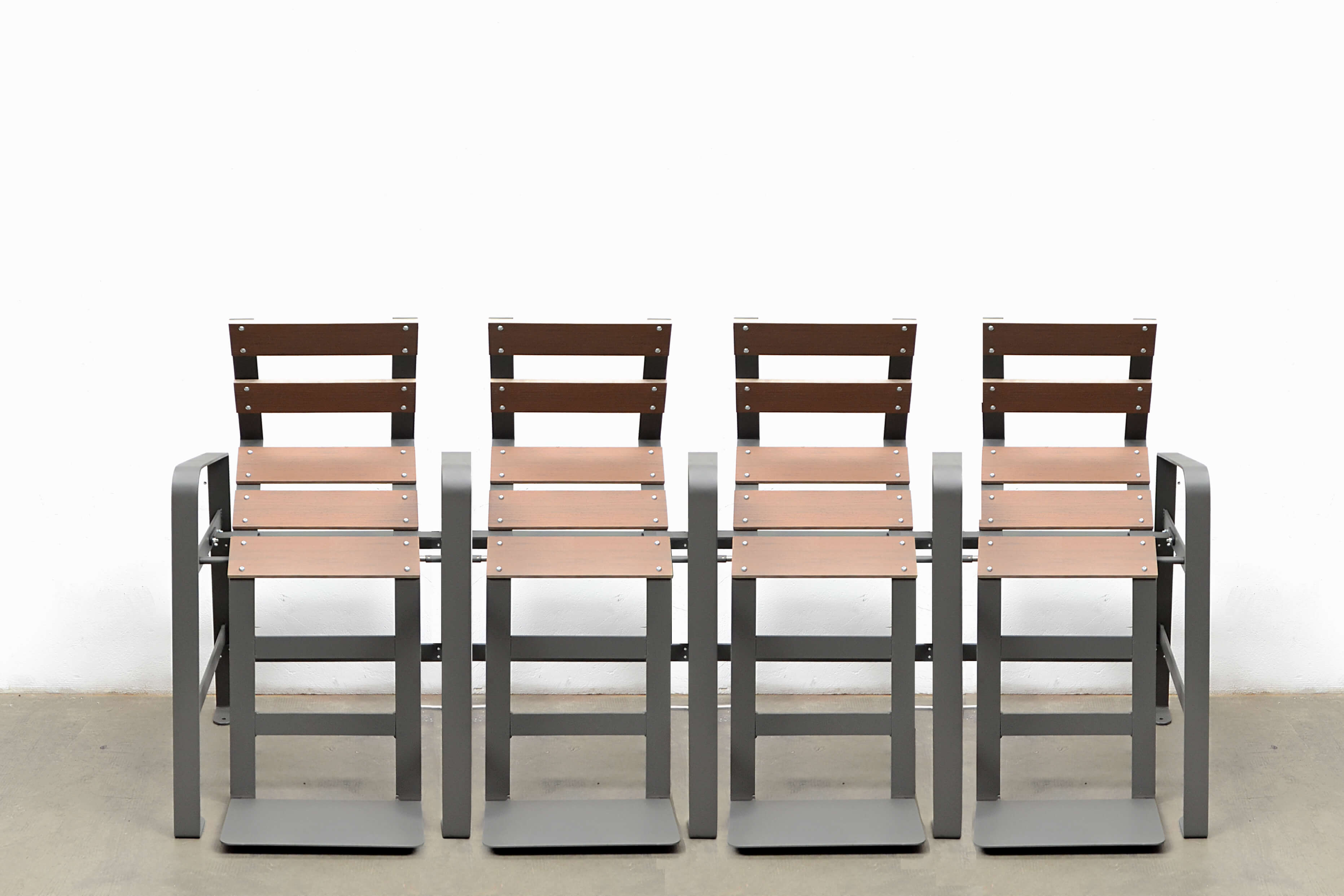 Advantage

Security
It facilitates the movement of getting up and sitting (has 2 armrests for comfort)

Features

Material
Acero (asiento de madera técnica o a elegir el acabado)

Finishing
Coated with two layers (First layer epoxy paint, second layer poliester paint QUALICOAT, special for outdoor use). Customize colors.

Installation
Support screw-mounted to the ground (mechanical anchorage)
Technical Data
Download