BIKLIN is a tool to clean bicycles. It is perfect accessory to any vehicles wash place.
Hanging the bike from the hanger arms, covered by the special rubber, allow comfortable washing and making adjustments. 
It includes all necessary tools to clean a bike which are attached through steel cables.
Gallery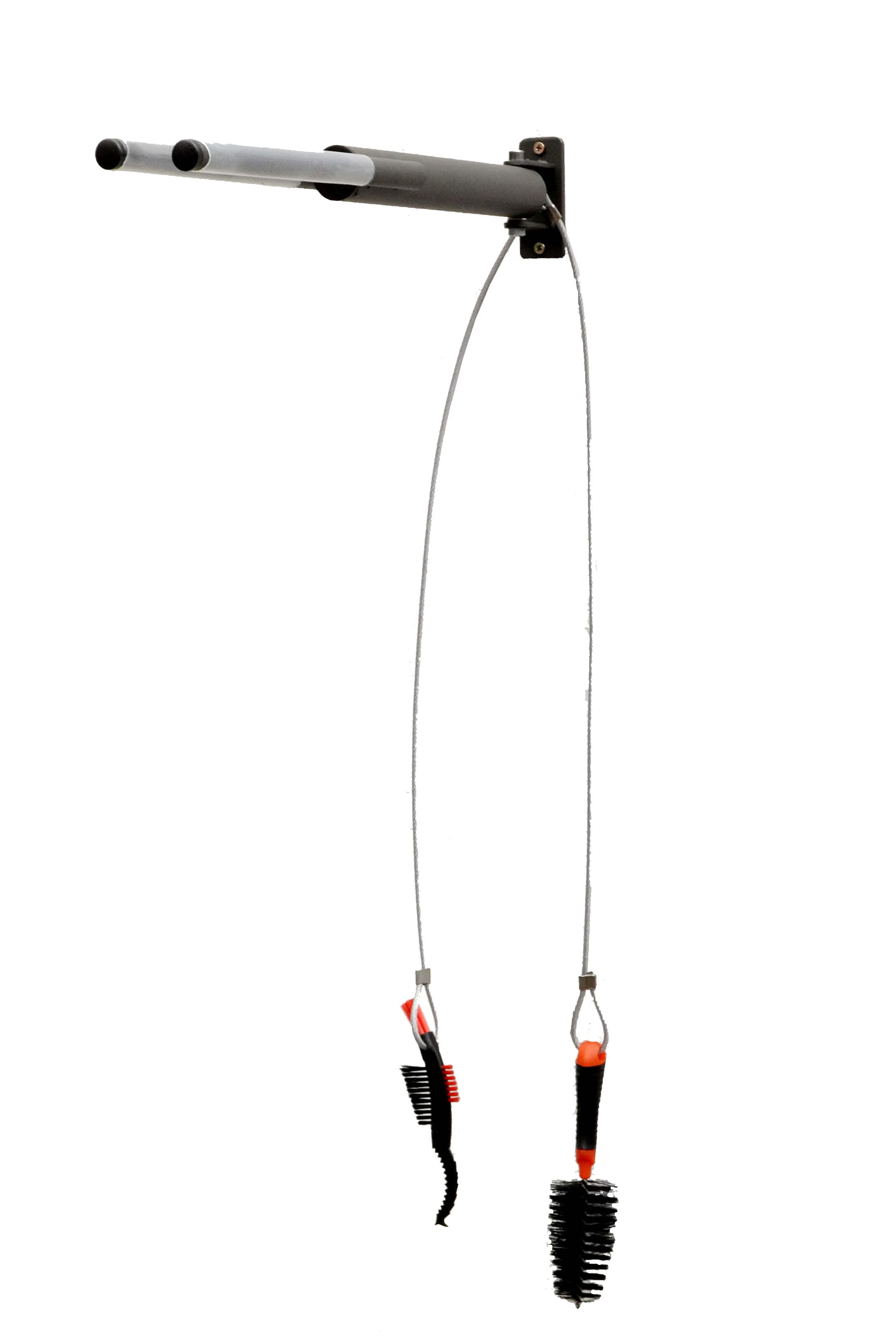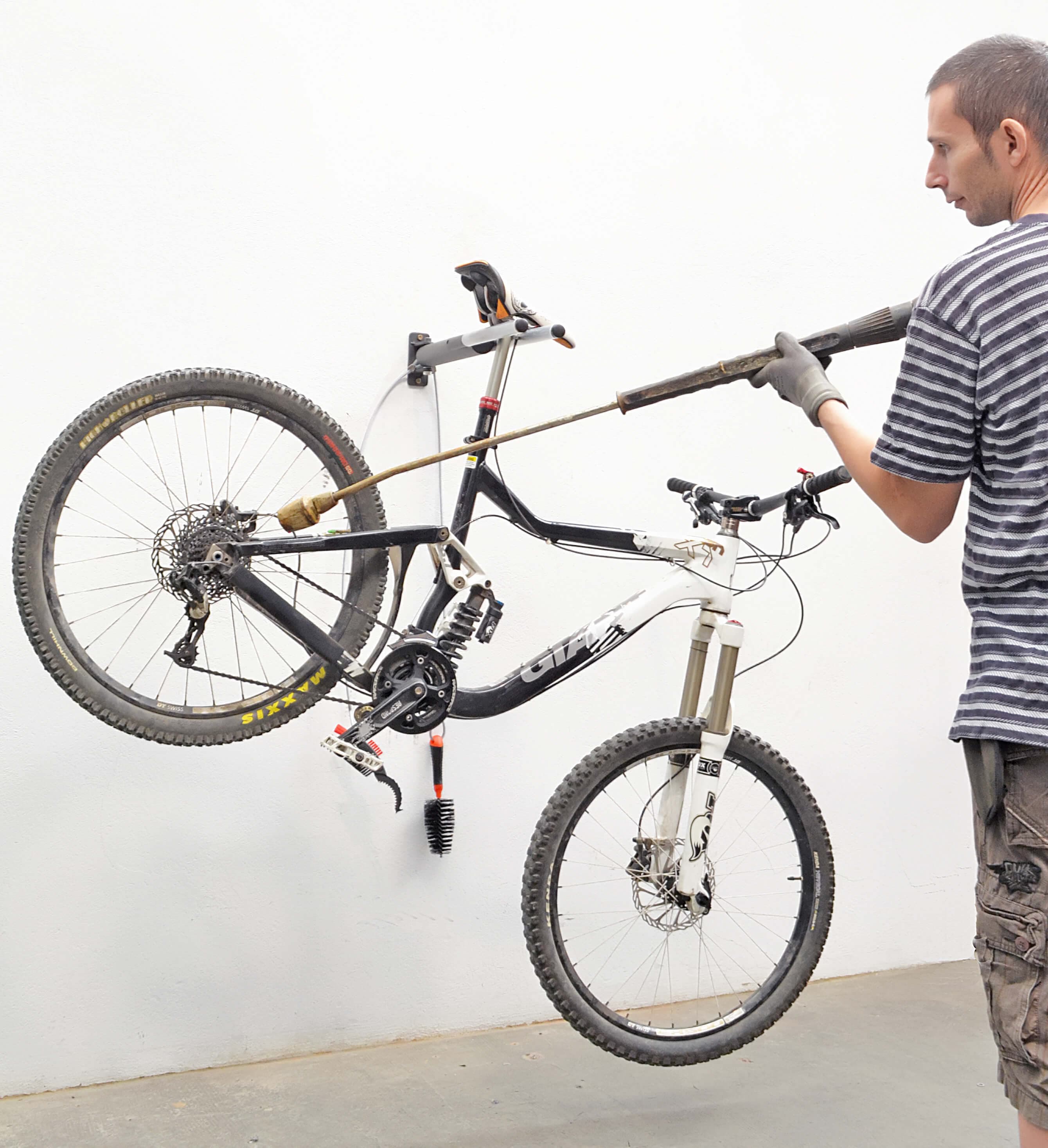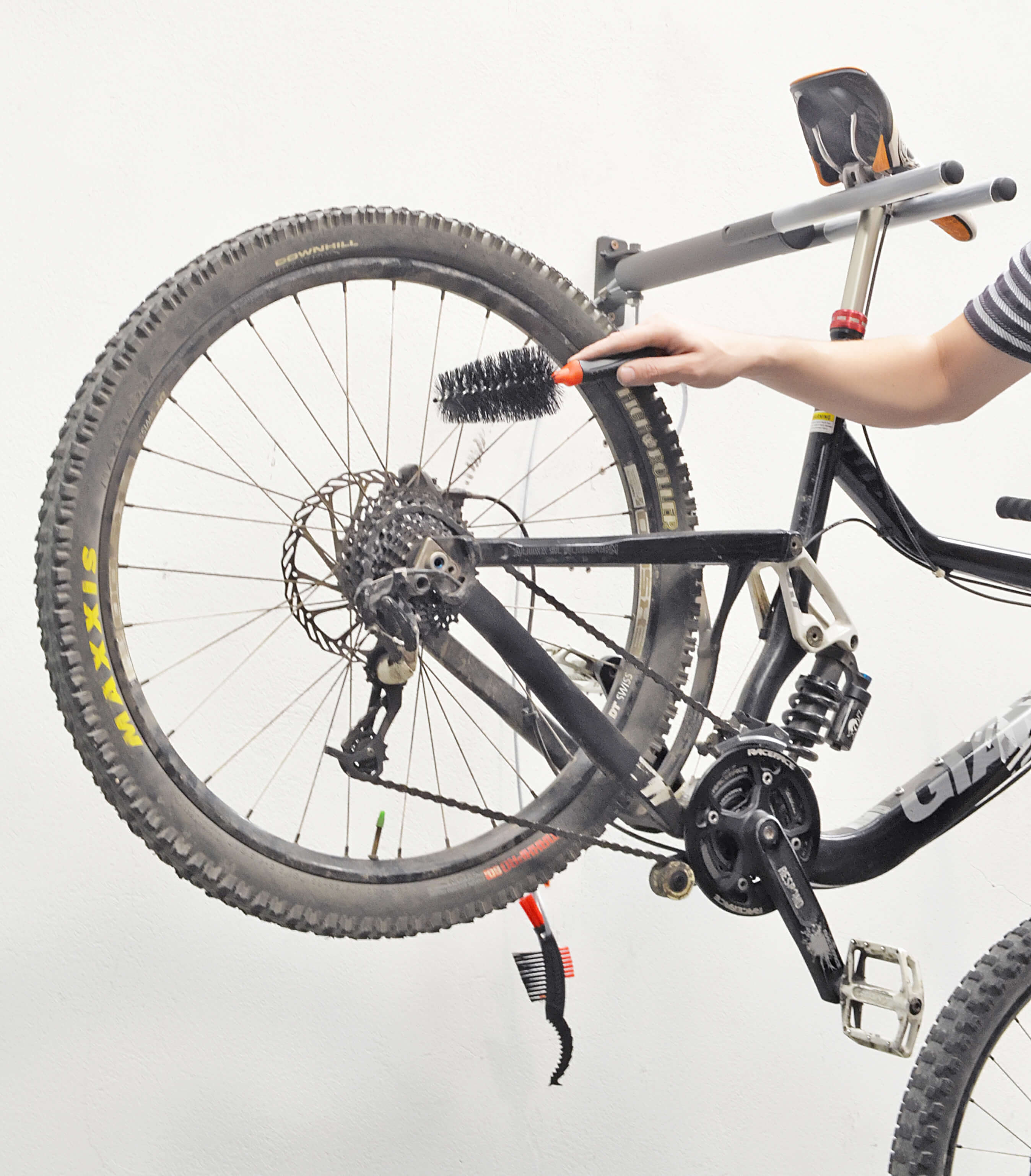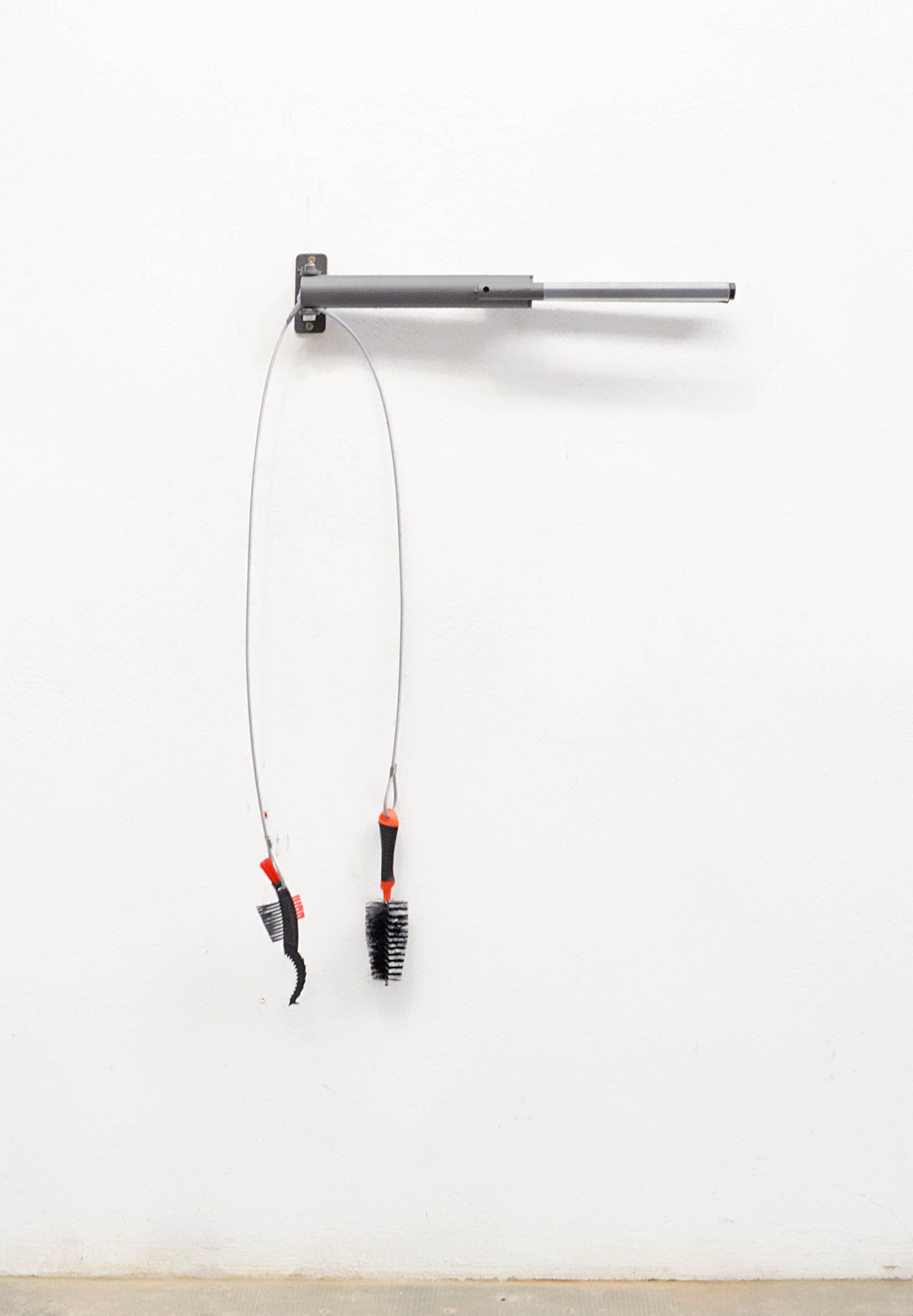 Features

Material
Steel.

Finishing
Coated with 2 layers: 1st epoxy paint (equal to hot-dip galvanization) and 2nd polyester paint (QUALICOAT the special paint for the outdoor use). Customizable colors.

Installation
Support screw-mounted to the wall. There is an option of integrating a stand.