BIKE TOOLS is a self-service bicycle repair station. 
Hanging the bike from the hangers arms covered by rubber, allows a comfortable and proper handling of the bike.
It includes all necessary tools to fix up a bike (pump to inflate the wheels, allen keys of 3,45 mm, wrench, pliers, screwdriver, Philips screwdriver, 2 levers to remove the wheel cover). The tools are attached to the stand throgh steel cables.
The lock can be a key, a coin or an app operated.
Gallery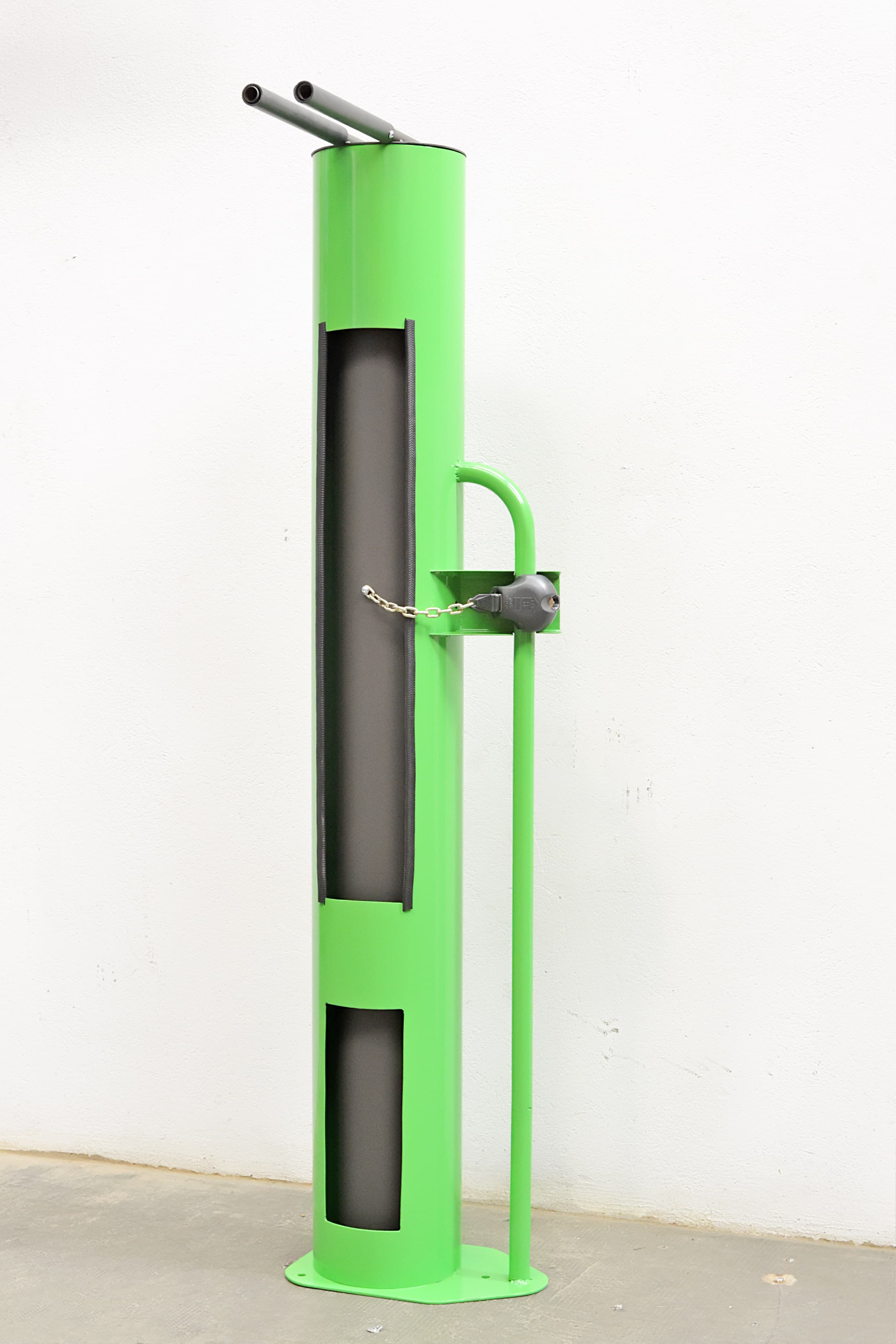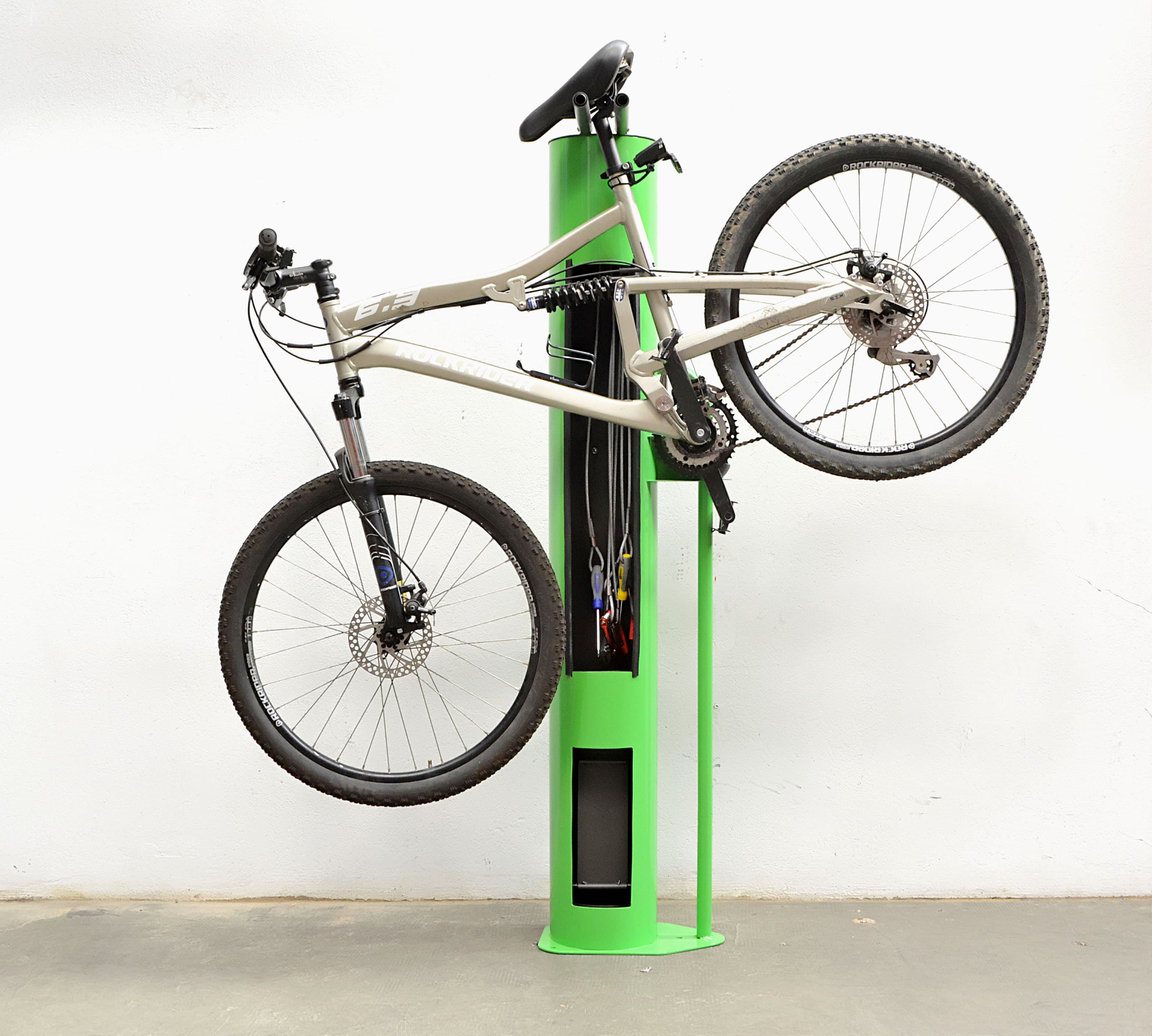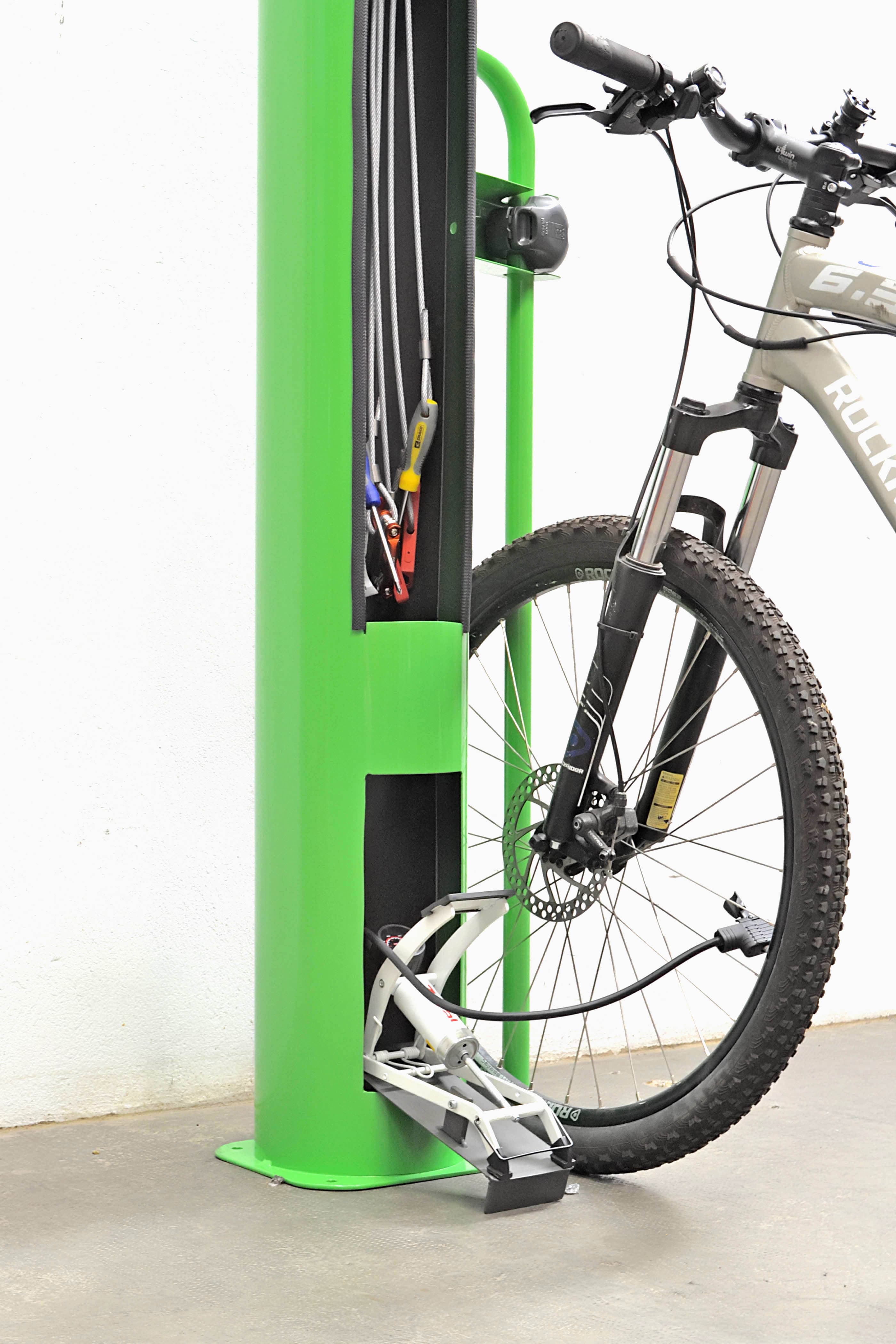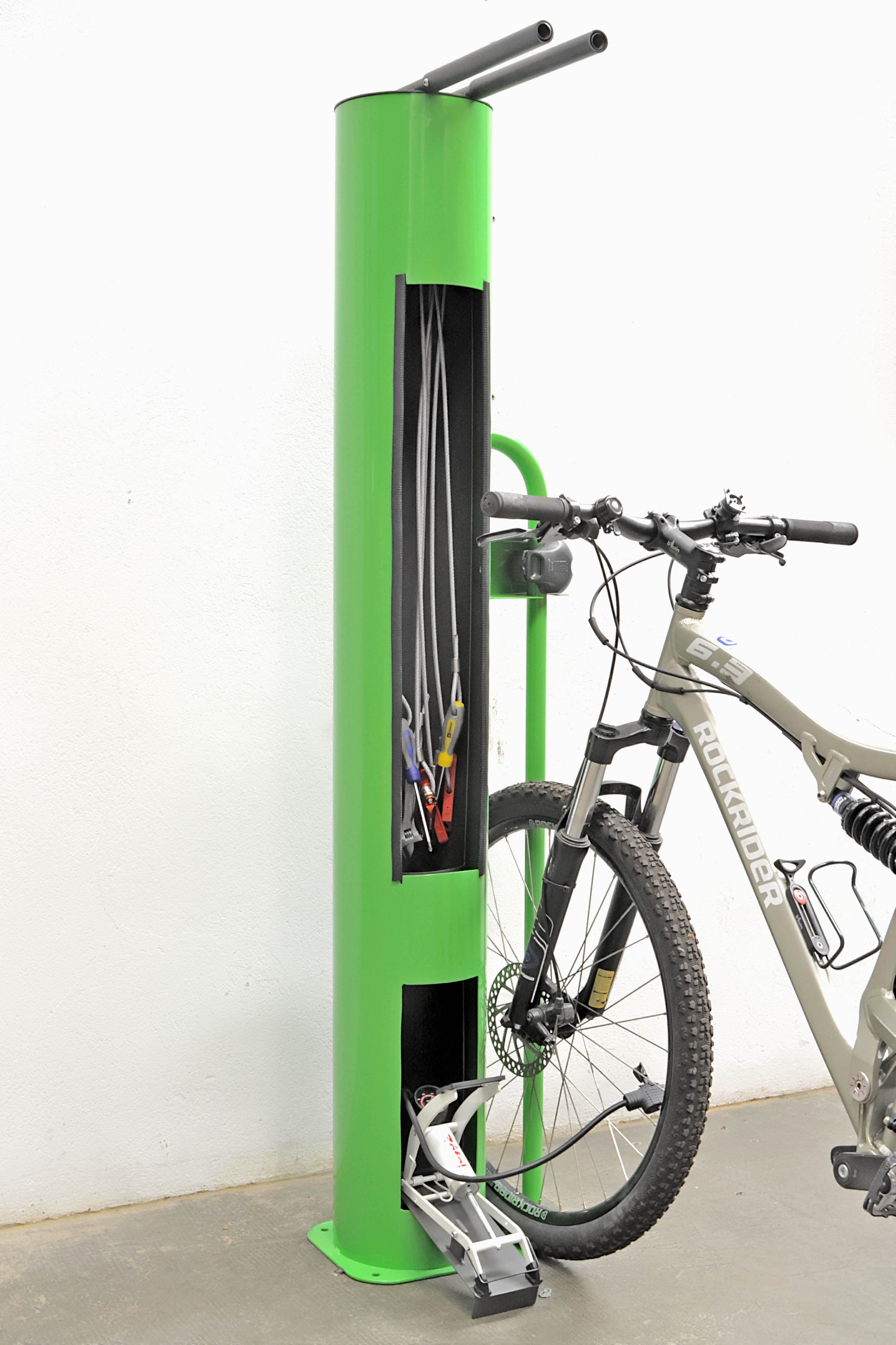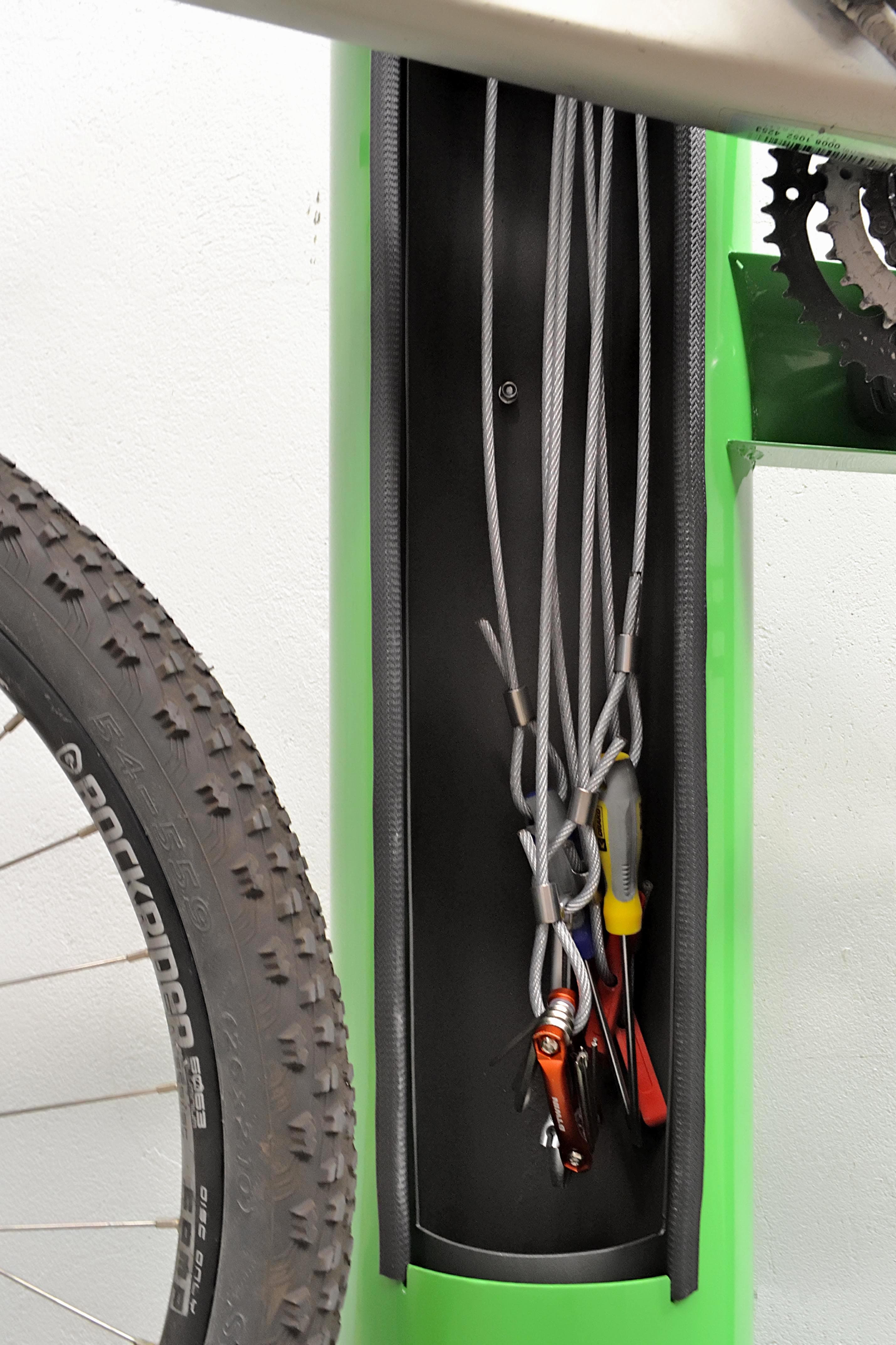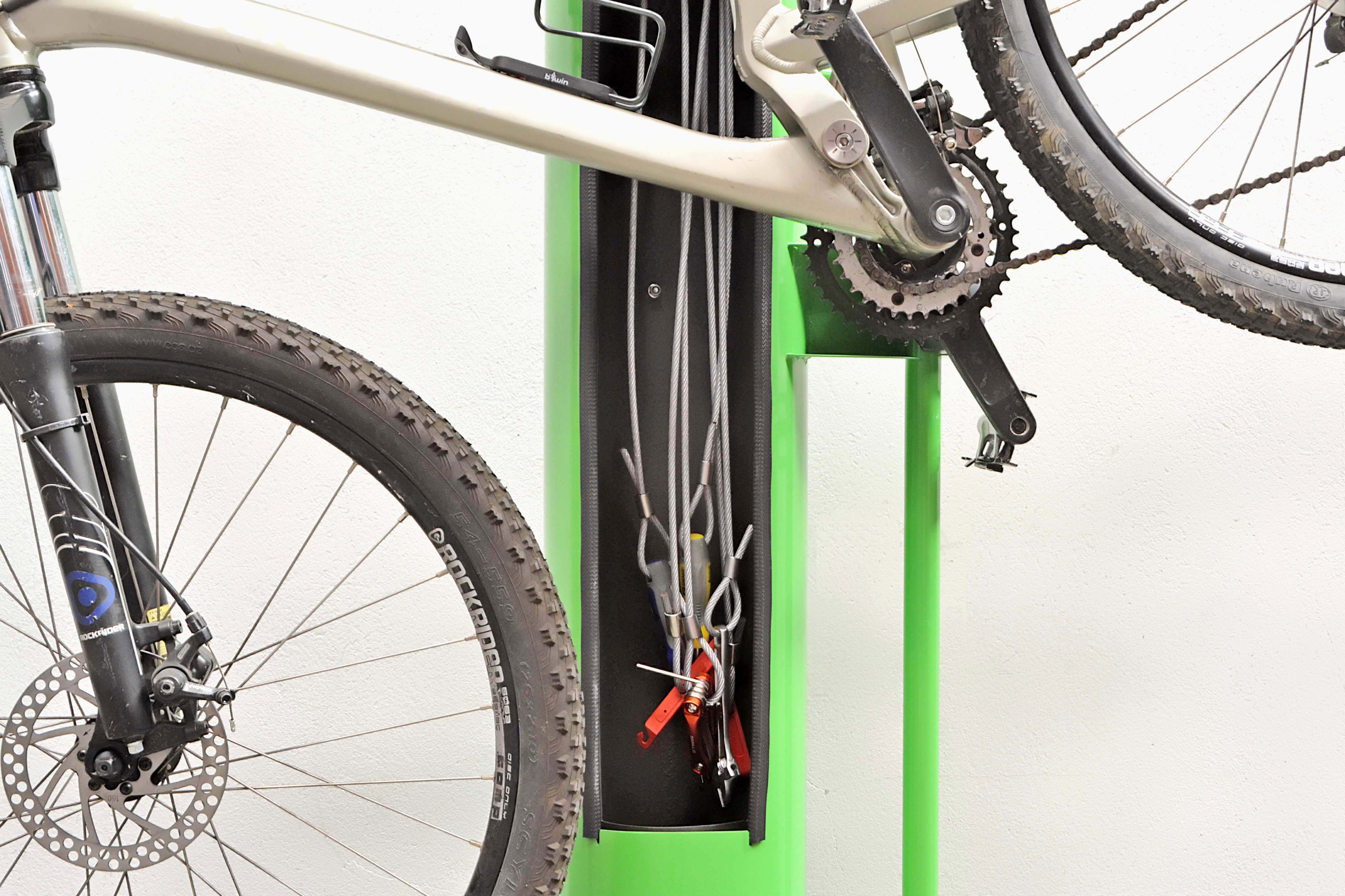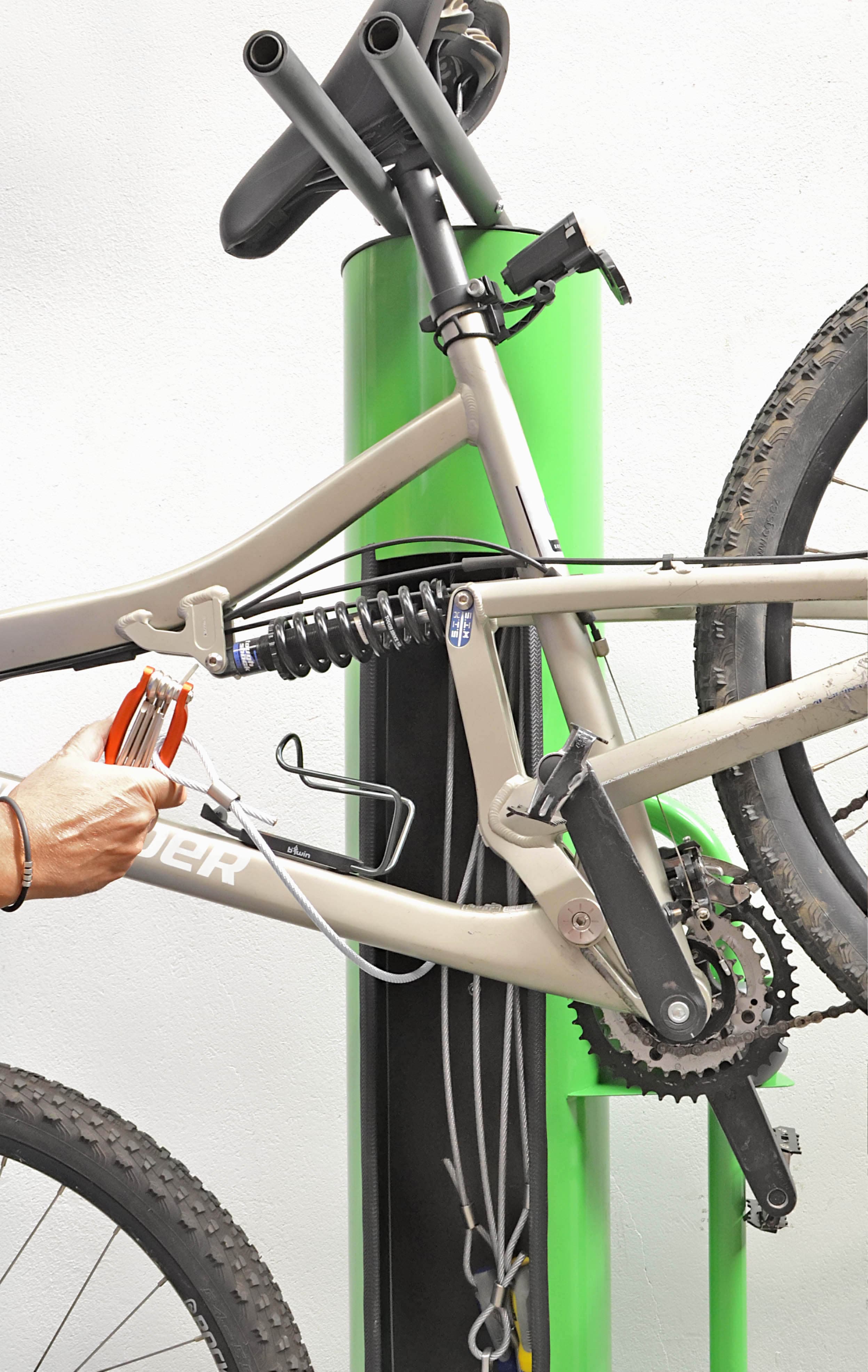 Features


Finishing
Coated with 2 layers. 1st epoxy paint (equal to hot-dip galvanization) and 2nd polyester paint (QUALICOAT special paint for the outdoor use. More than 15 years of durability) Customize colours.

Installation
Support screw-mounted to the floor (mechanical anchorage).
Technical Data
Download