Two tier bicycle parking system that doubles the storage capacity. 
The top layer bike racks are equpped with a gas damper, to lower the effort. The bicycle remains stable.
Perfect to be used in the areas of hich density like bus or train stations, commercial center, schools, offices, etc.
There is an option of incorporatin automatic locking system. The locking system can be operated by a coin, a key or a programmable card. Manual locking system just needs one padlock to secure the bike.
Gallery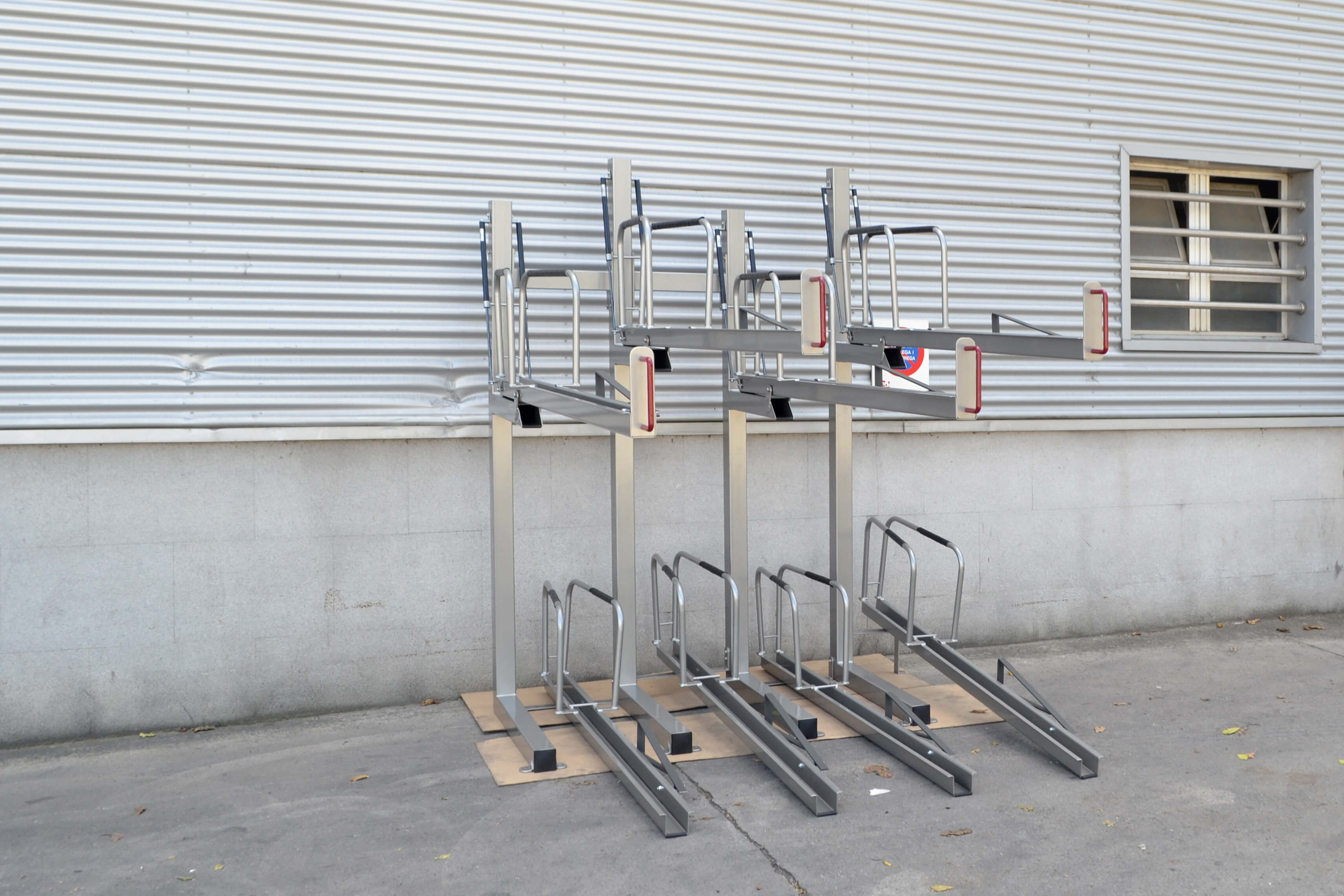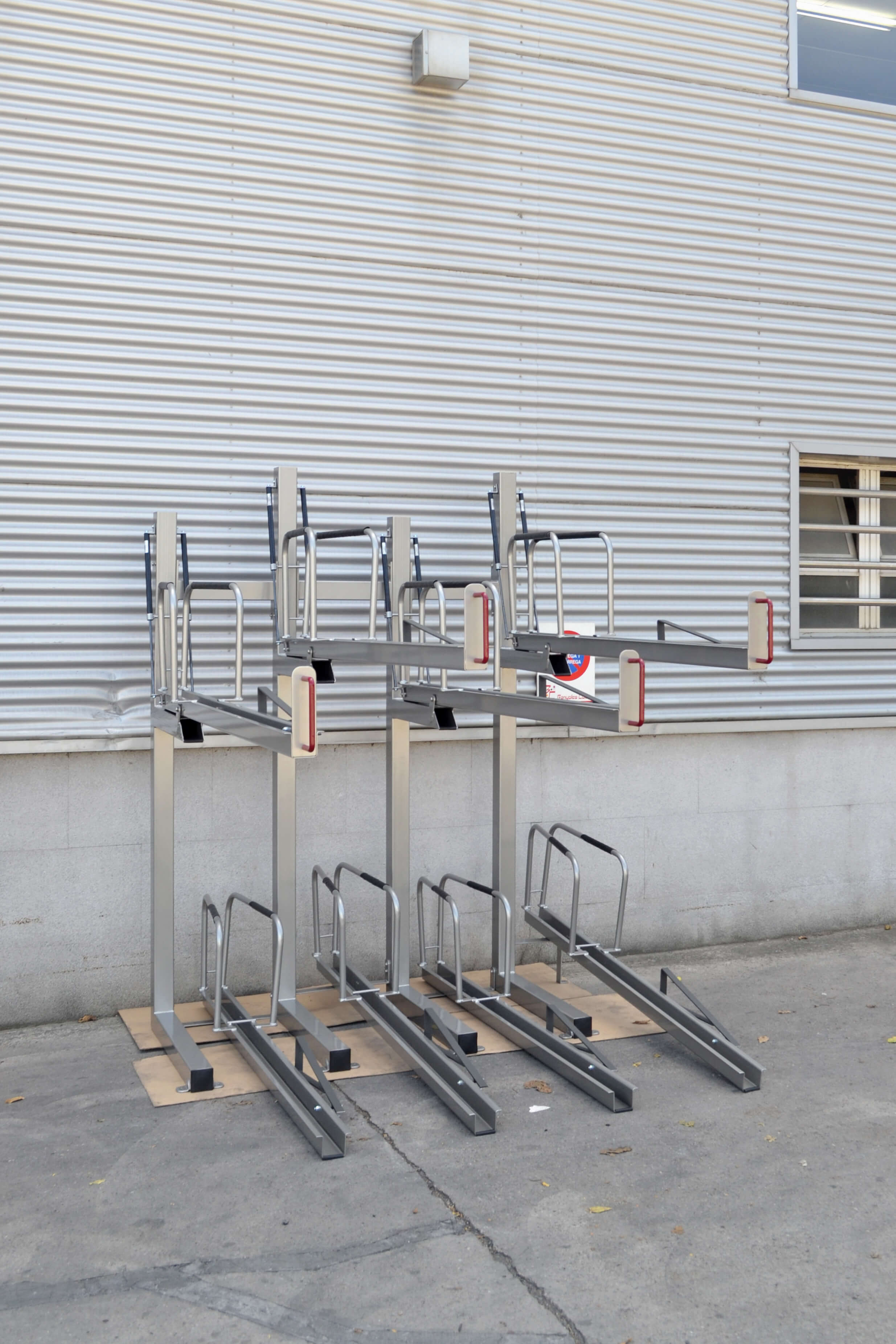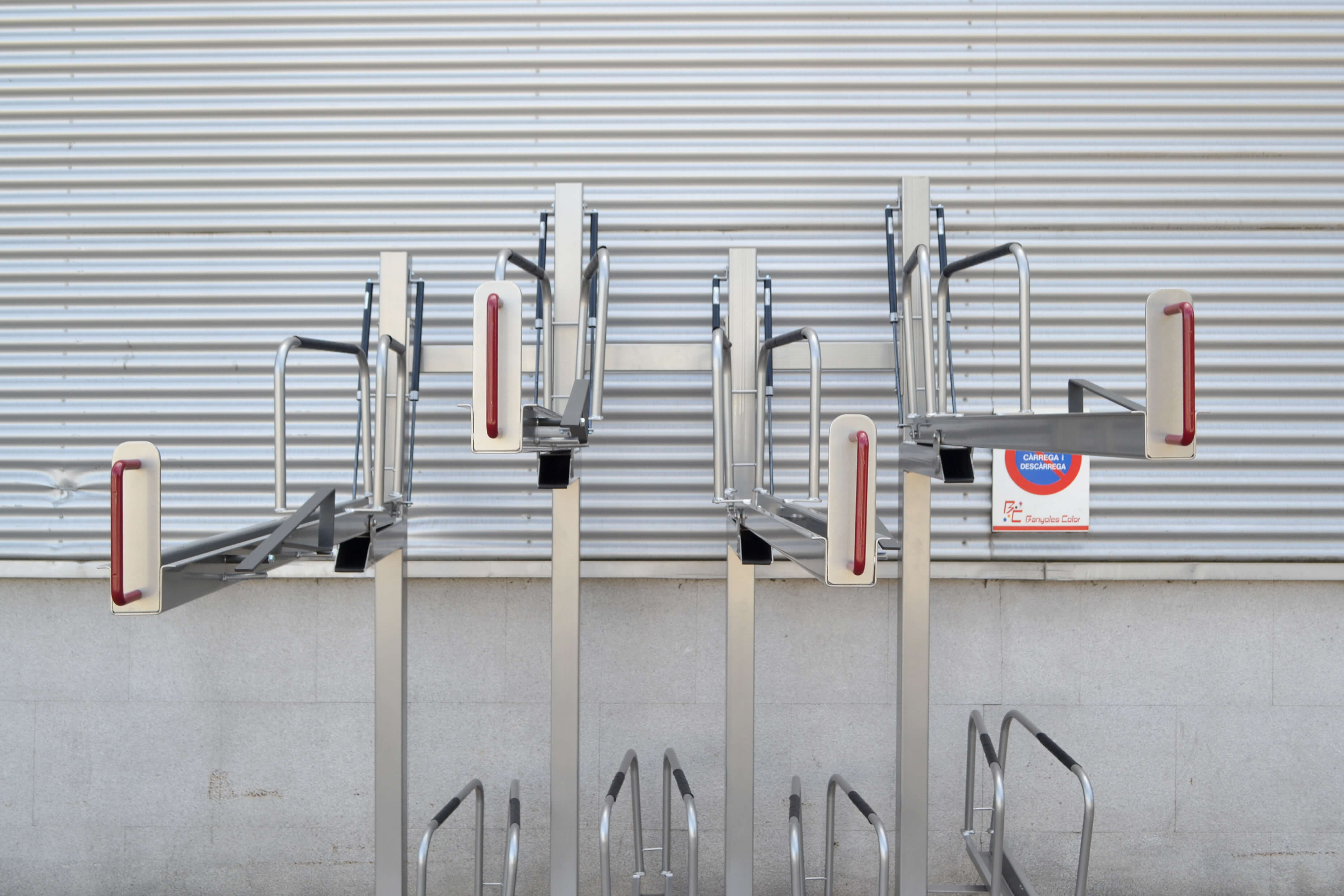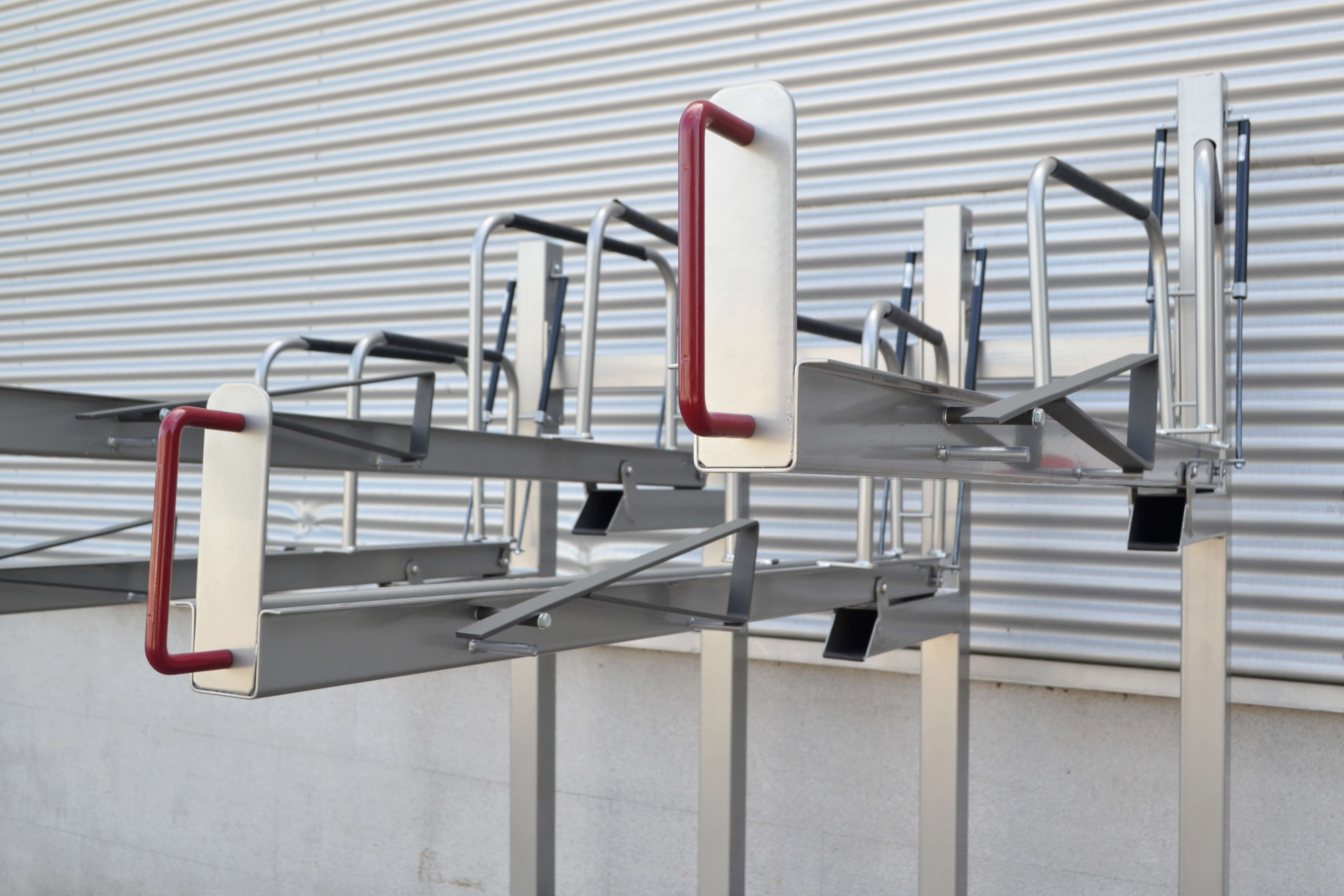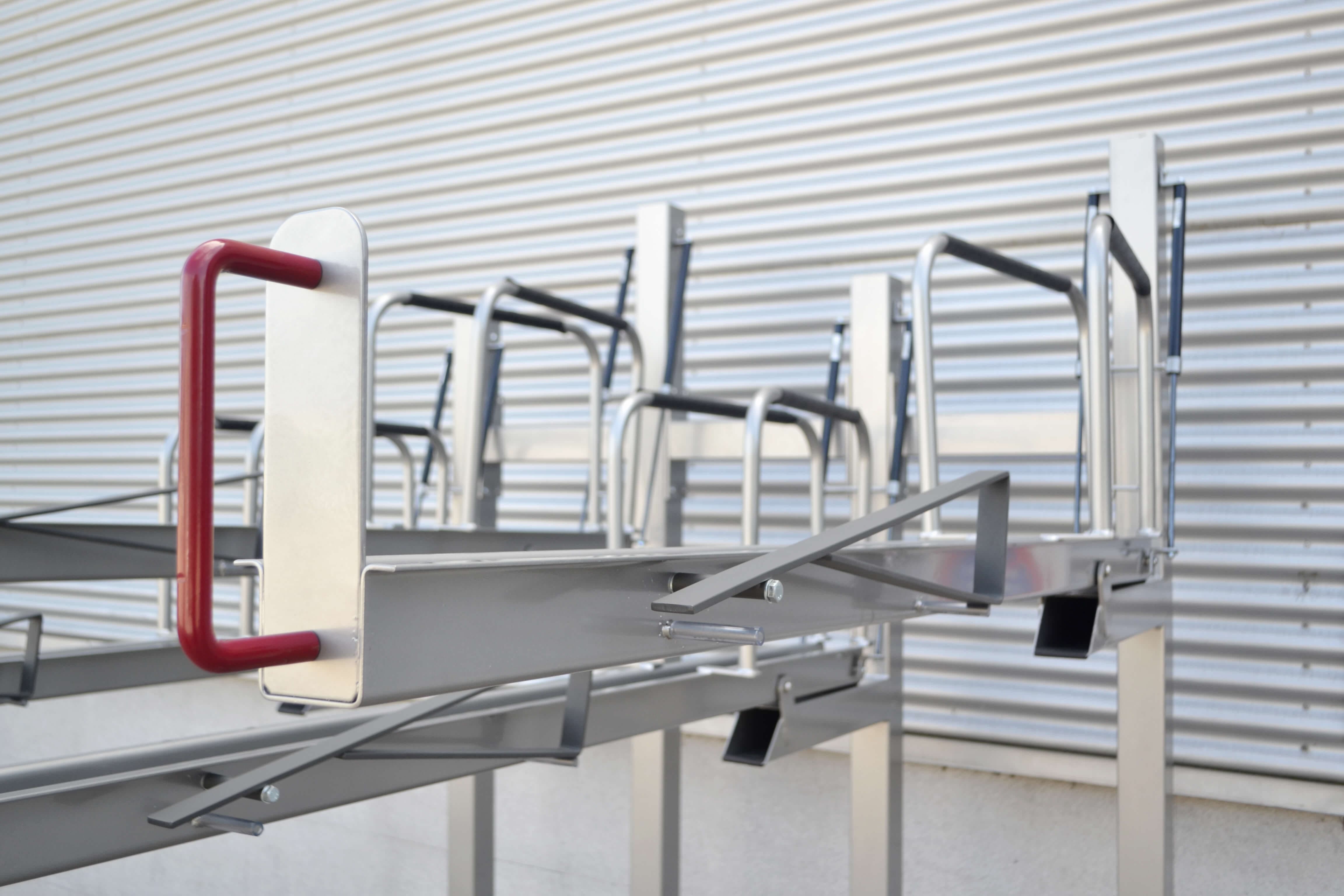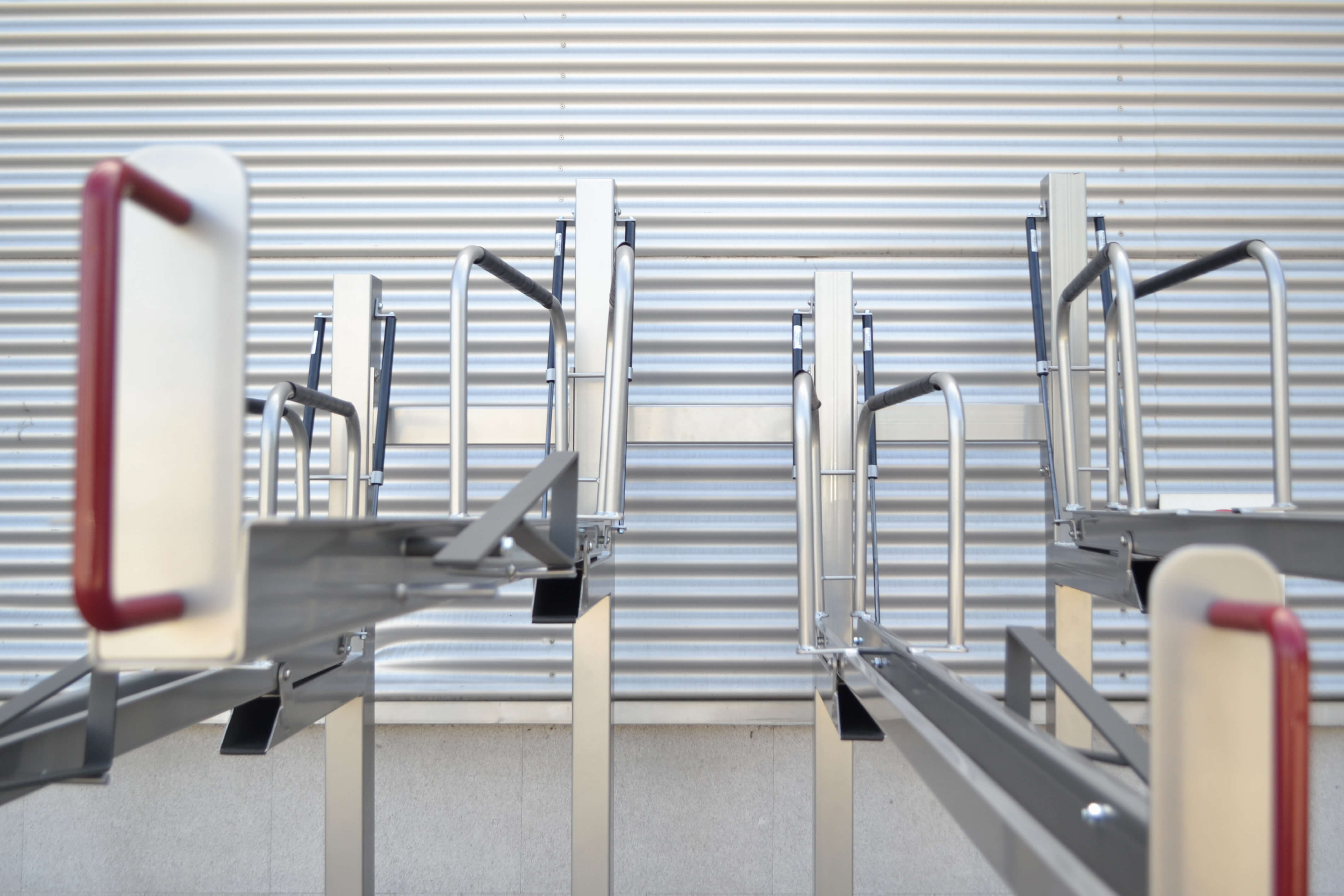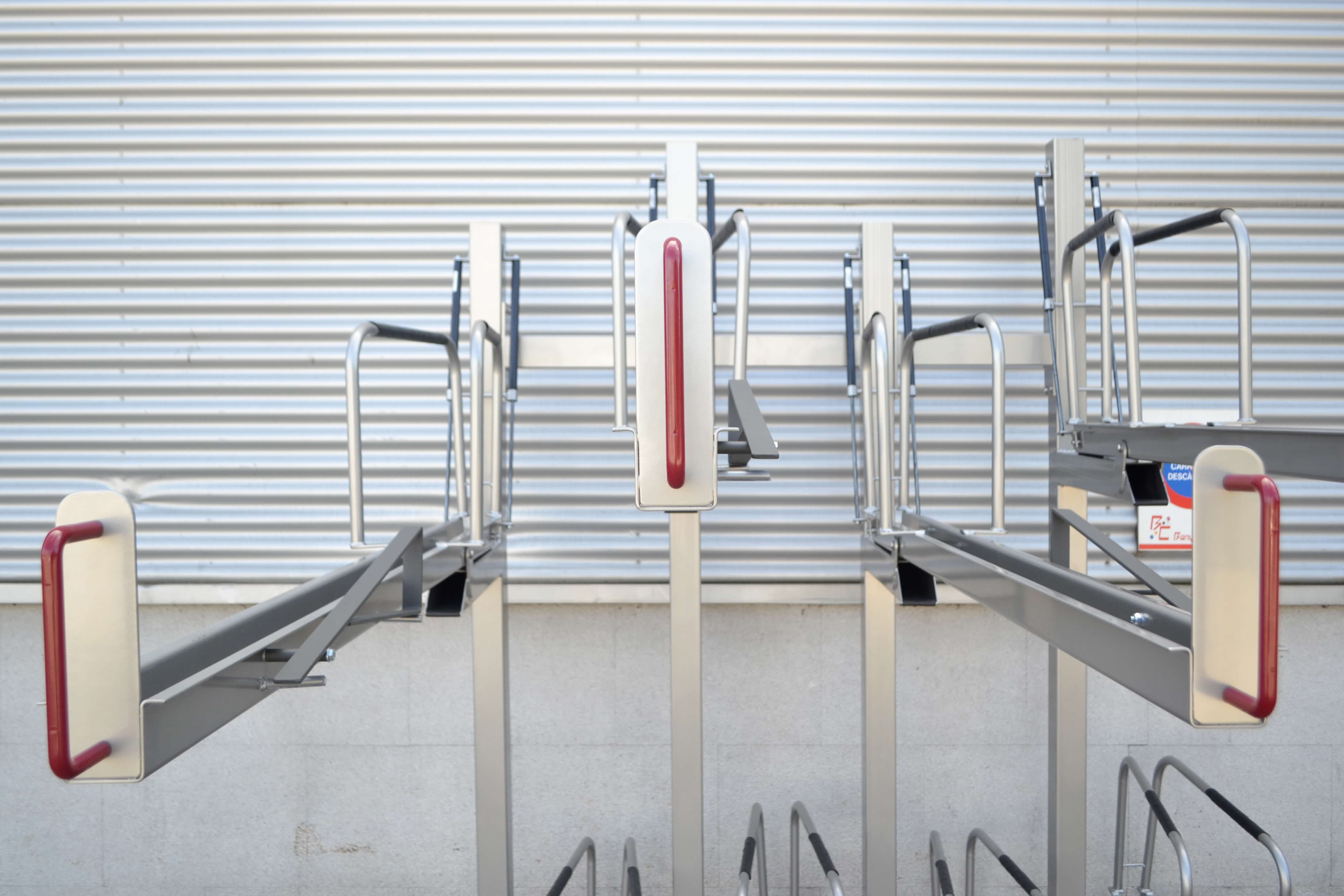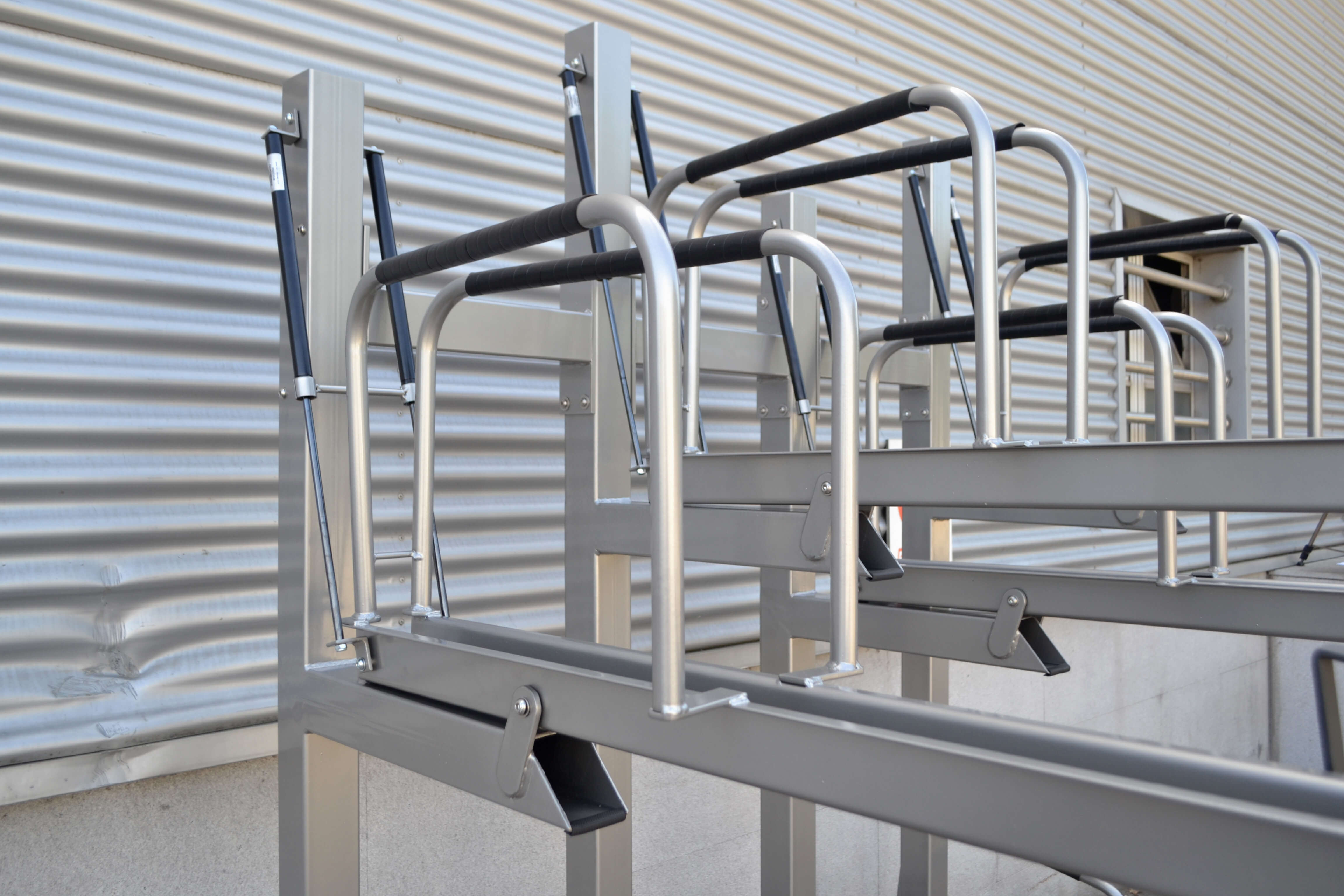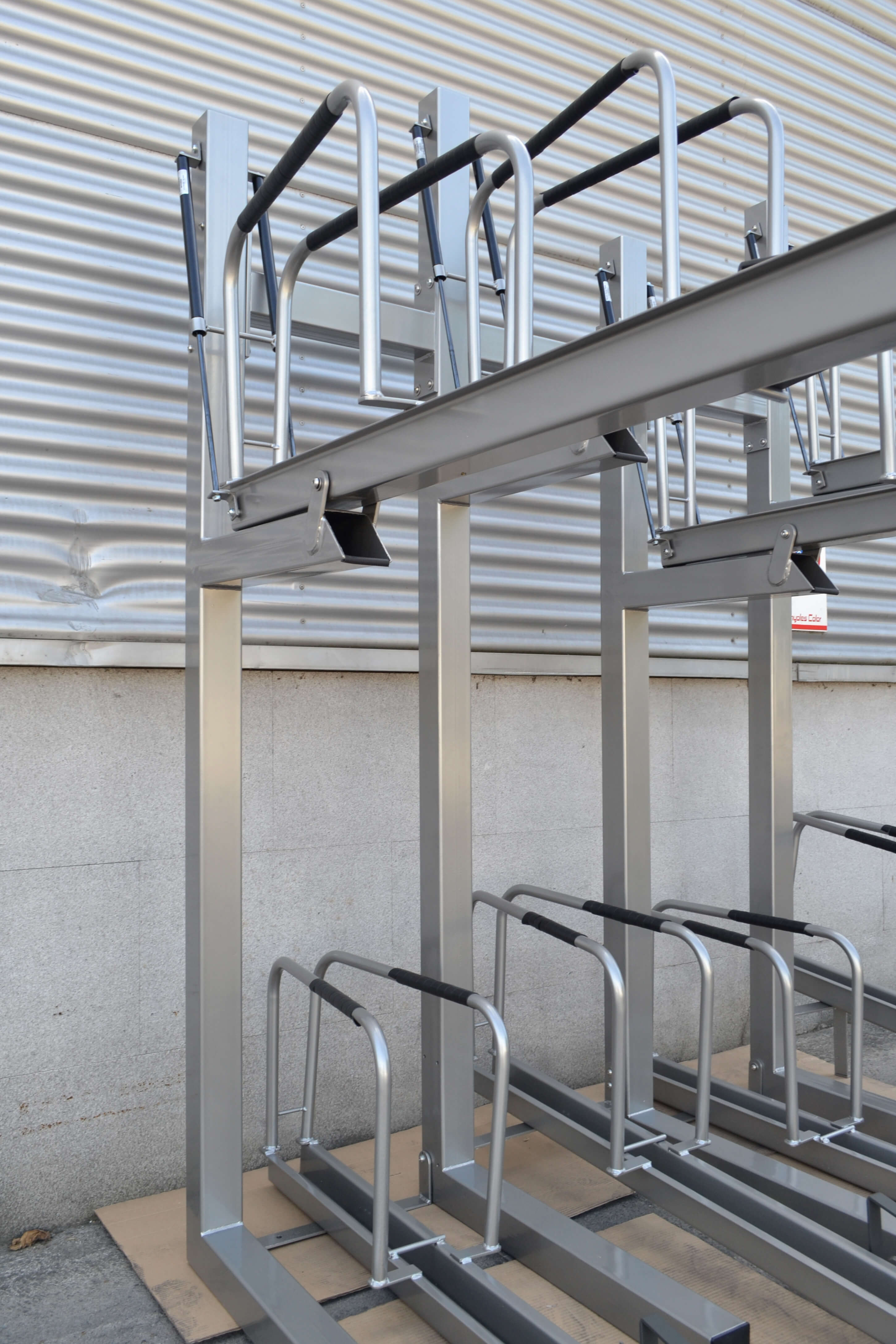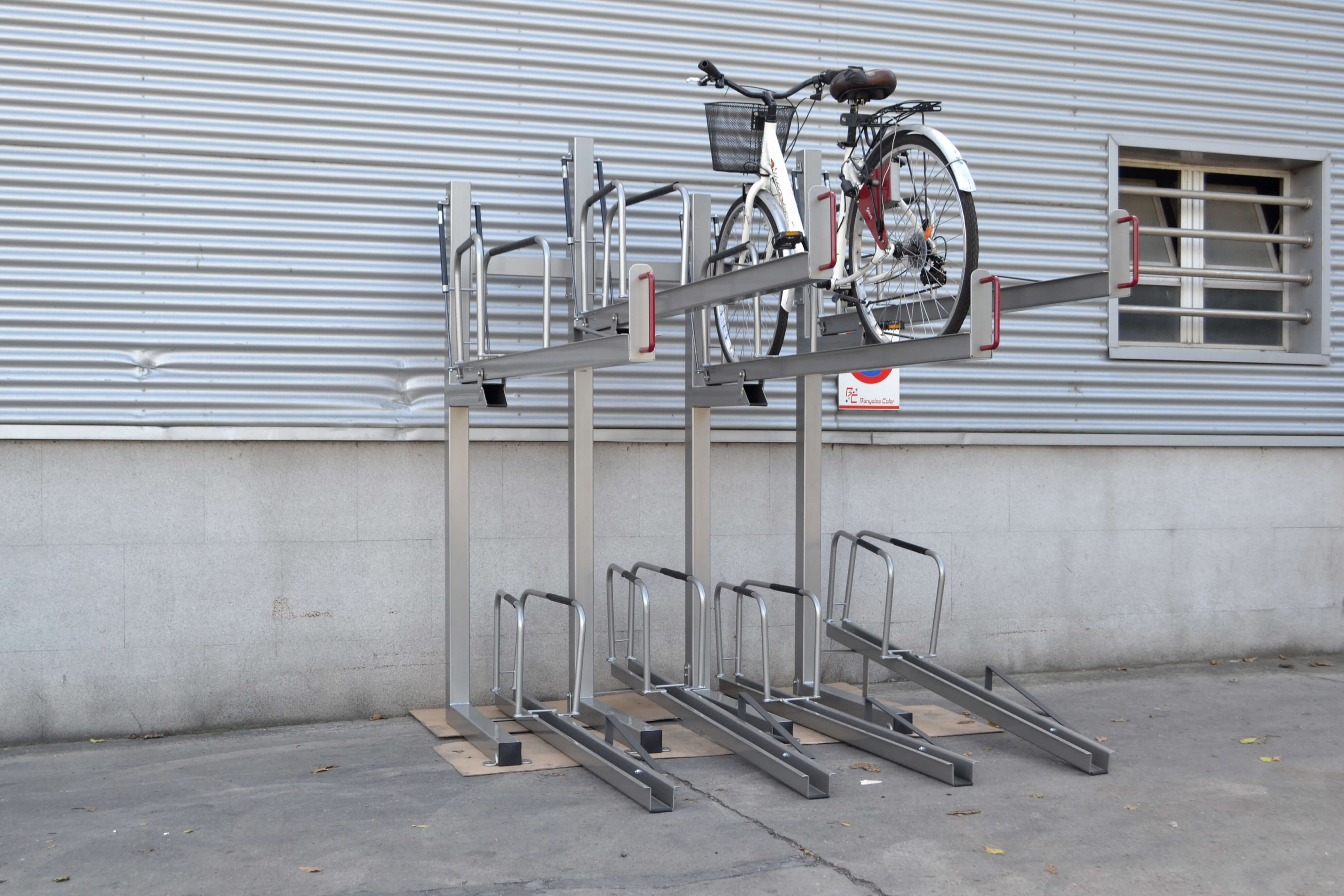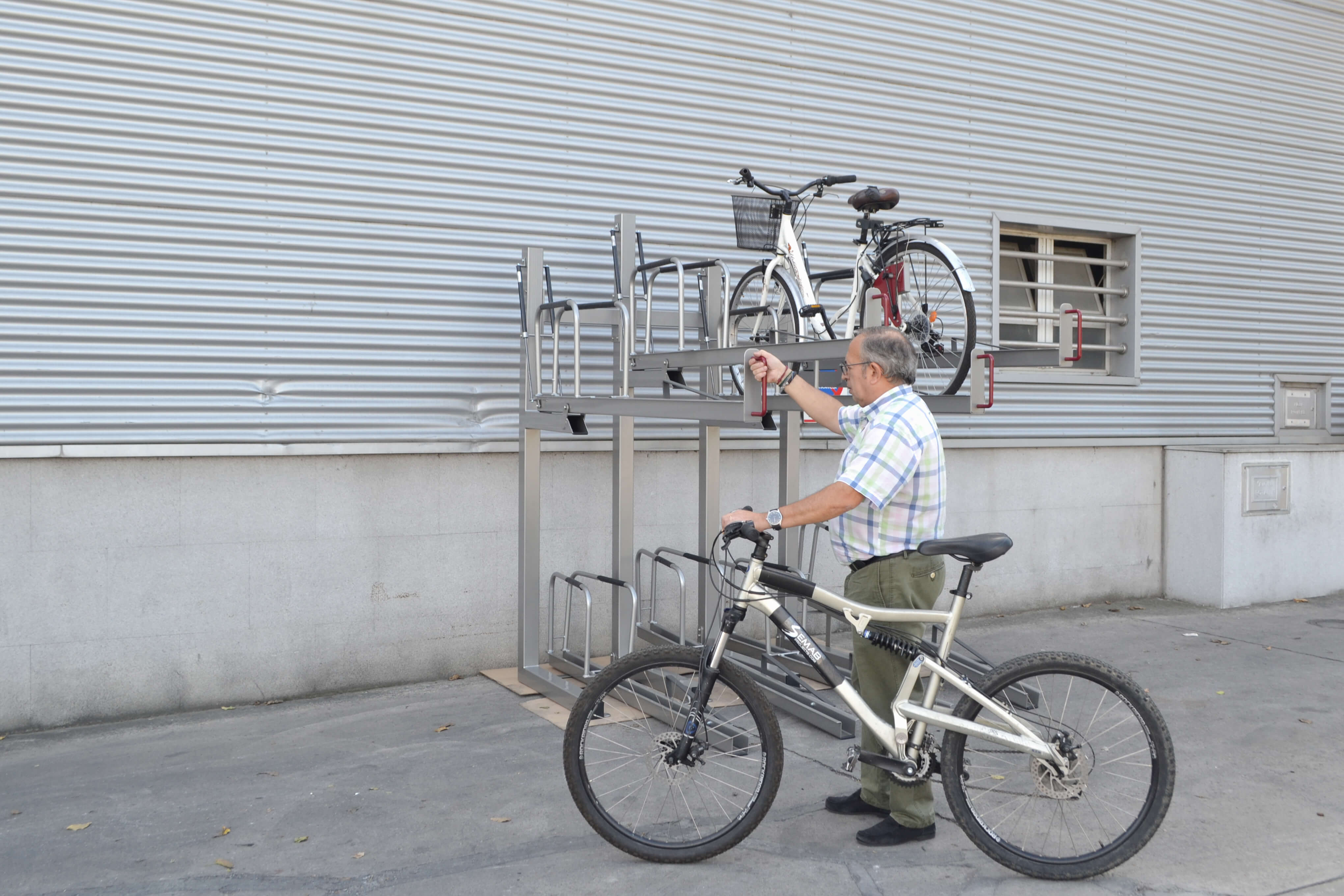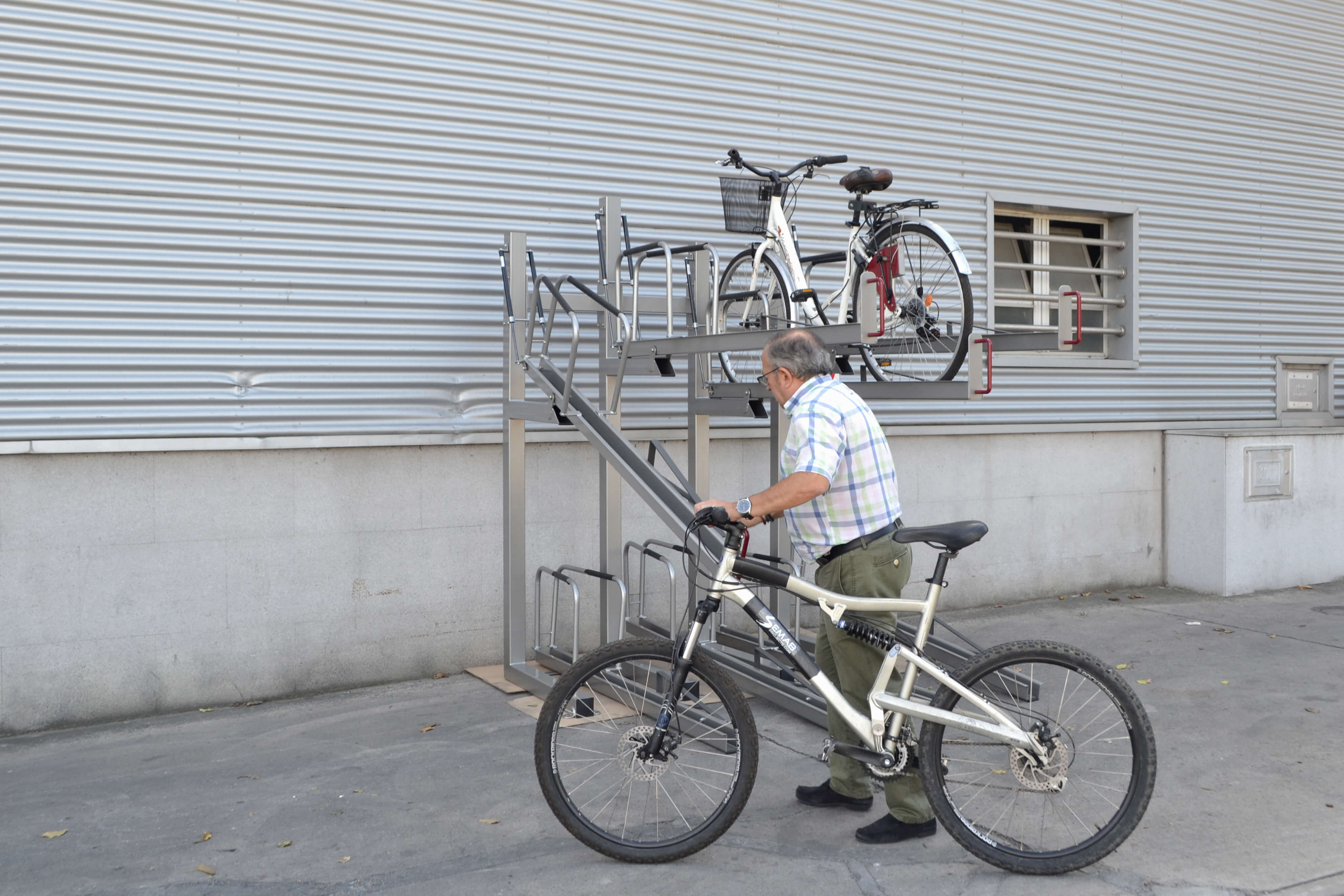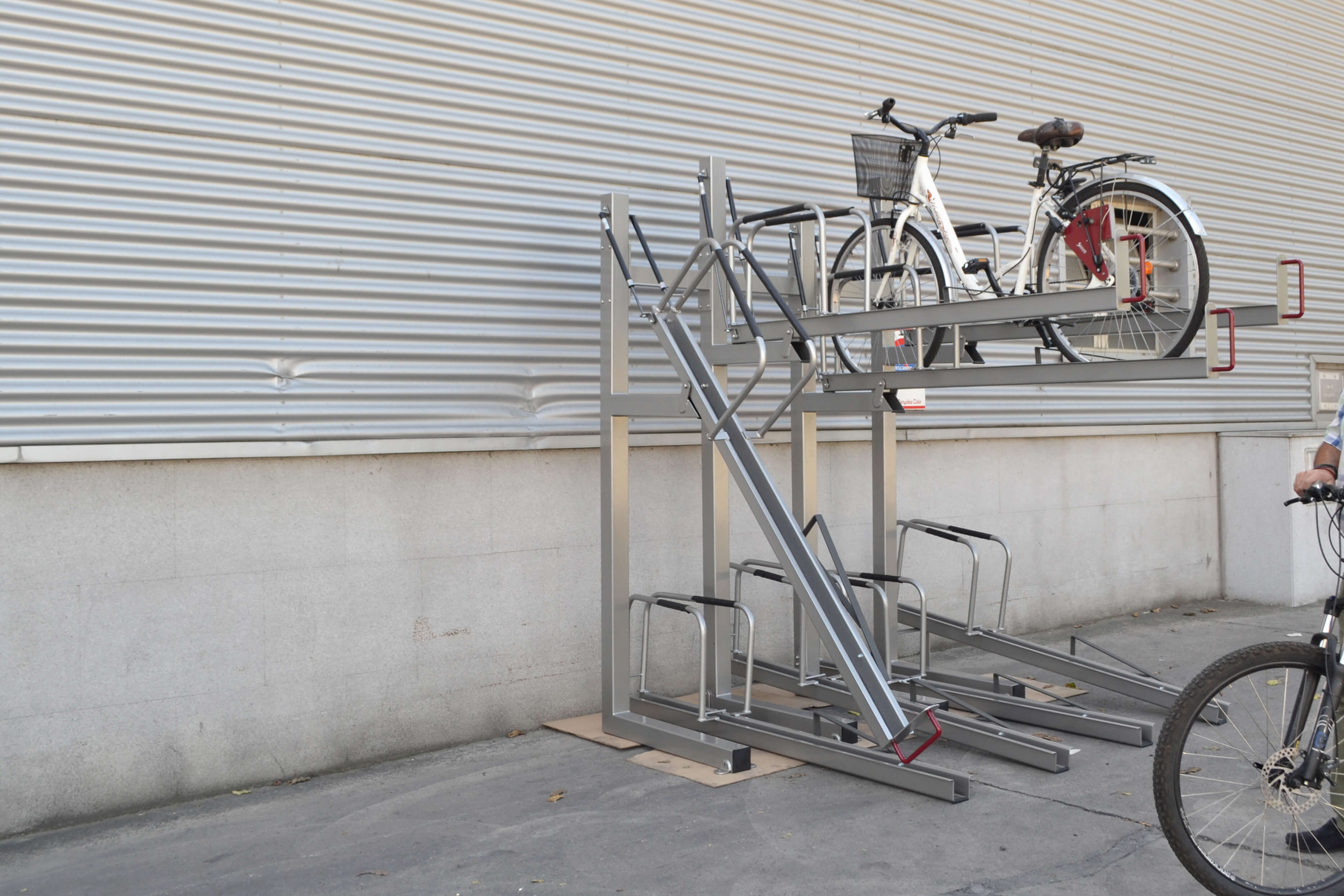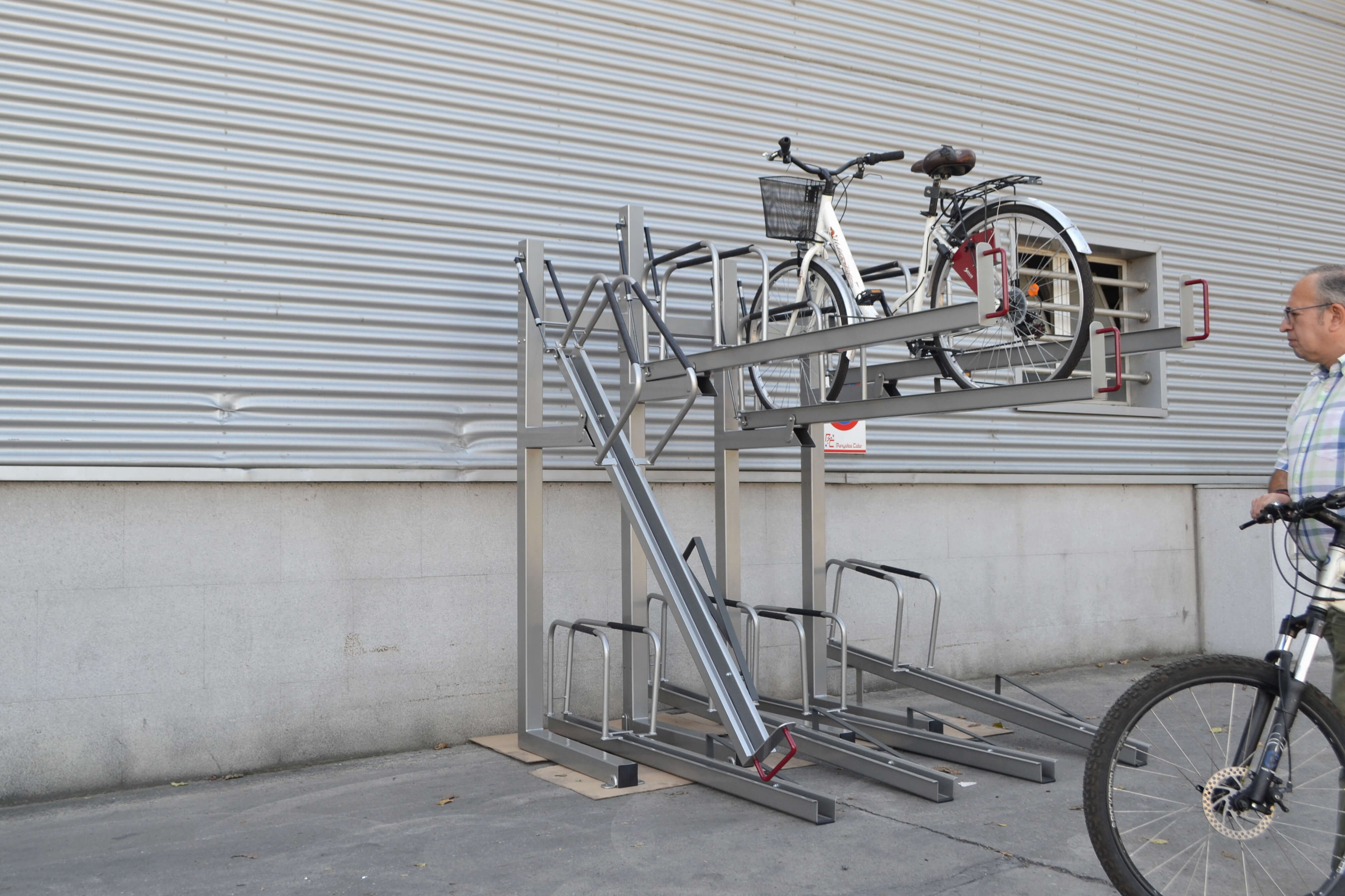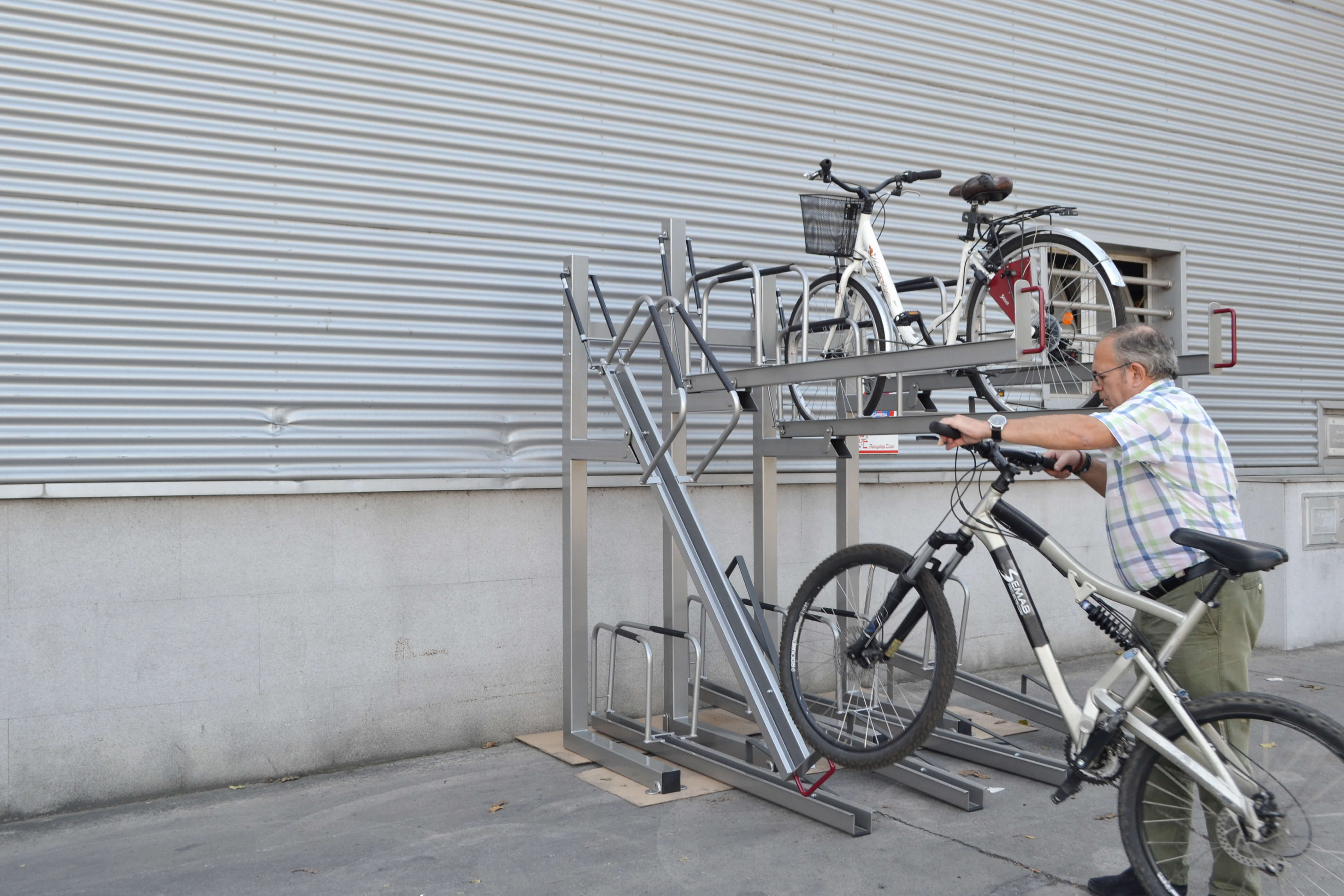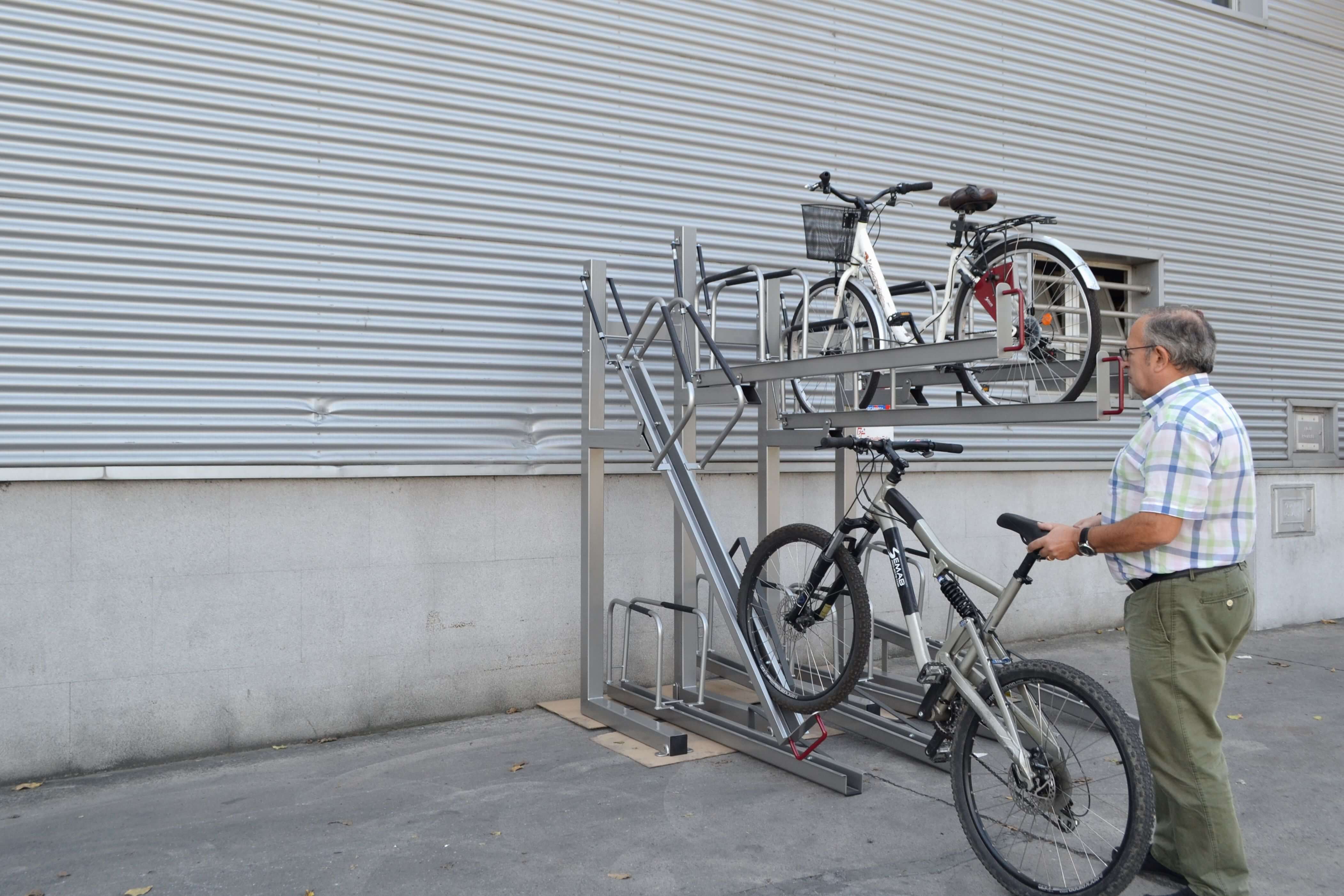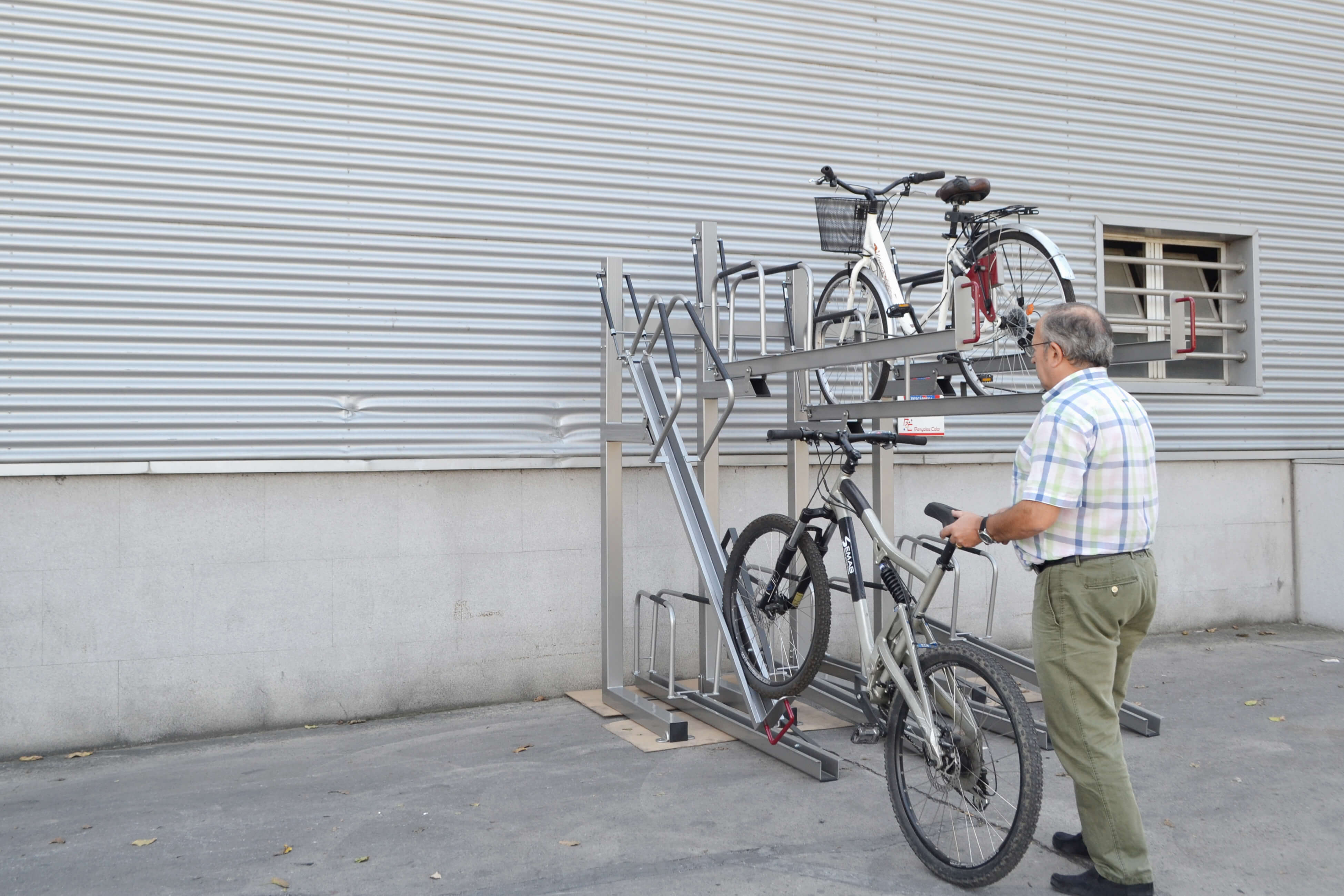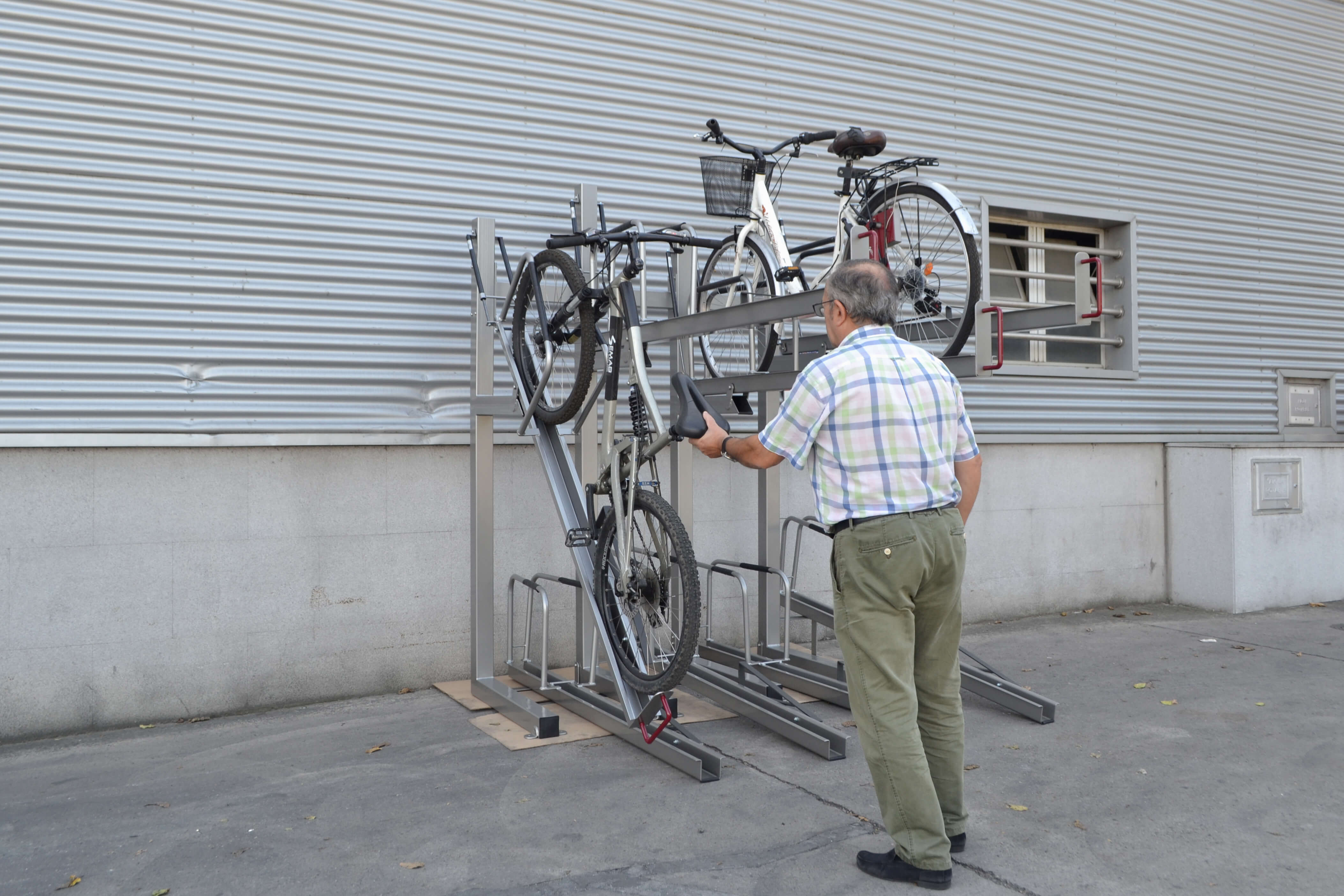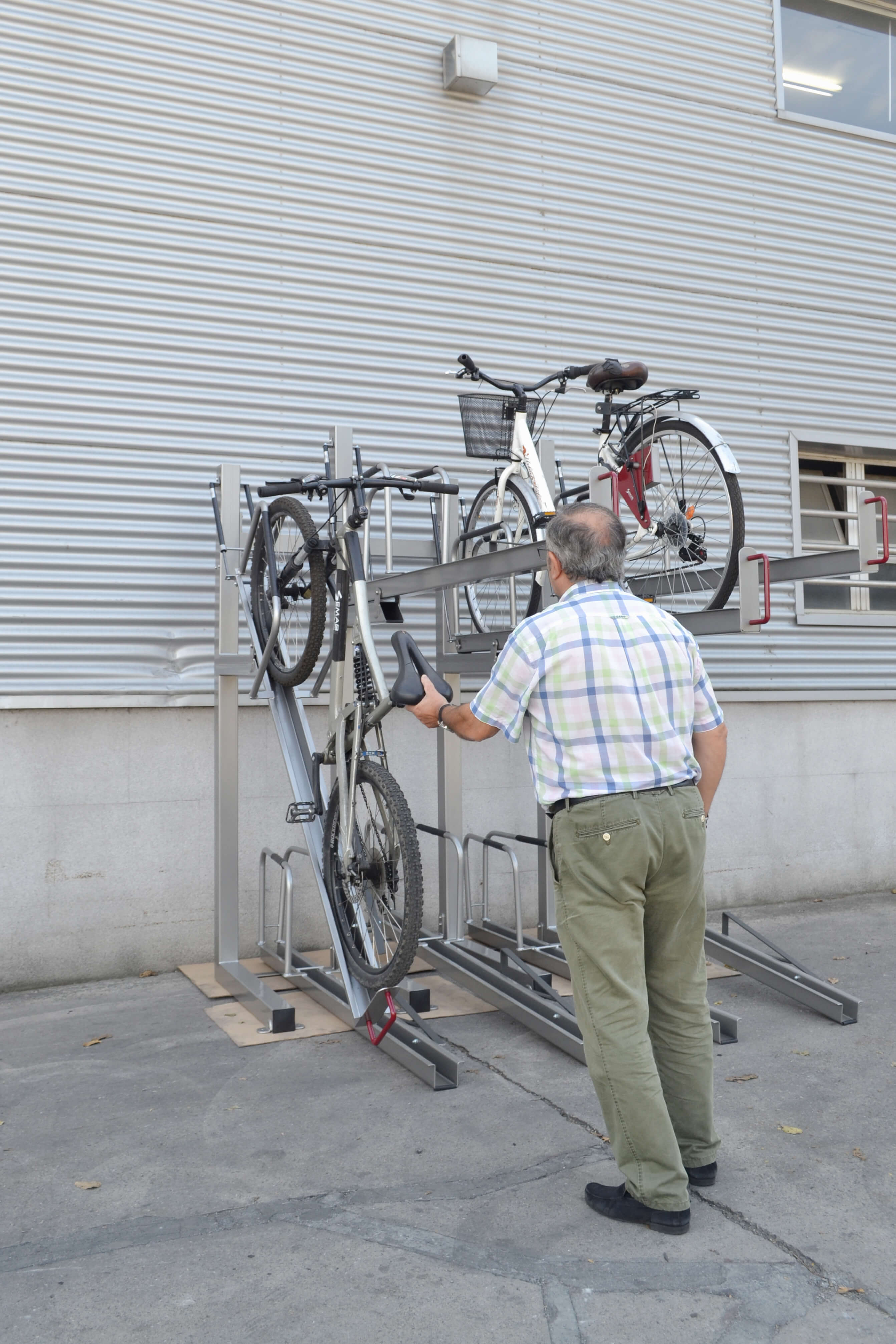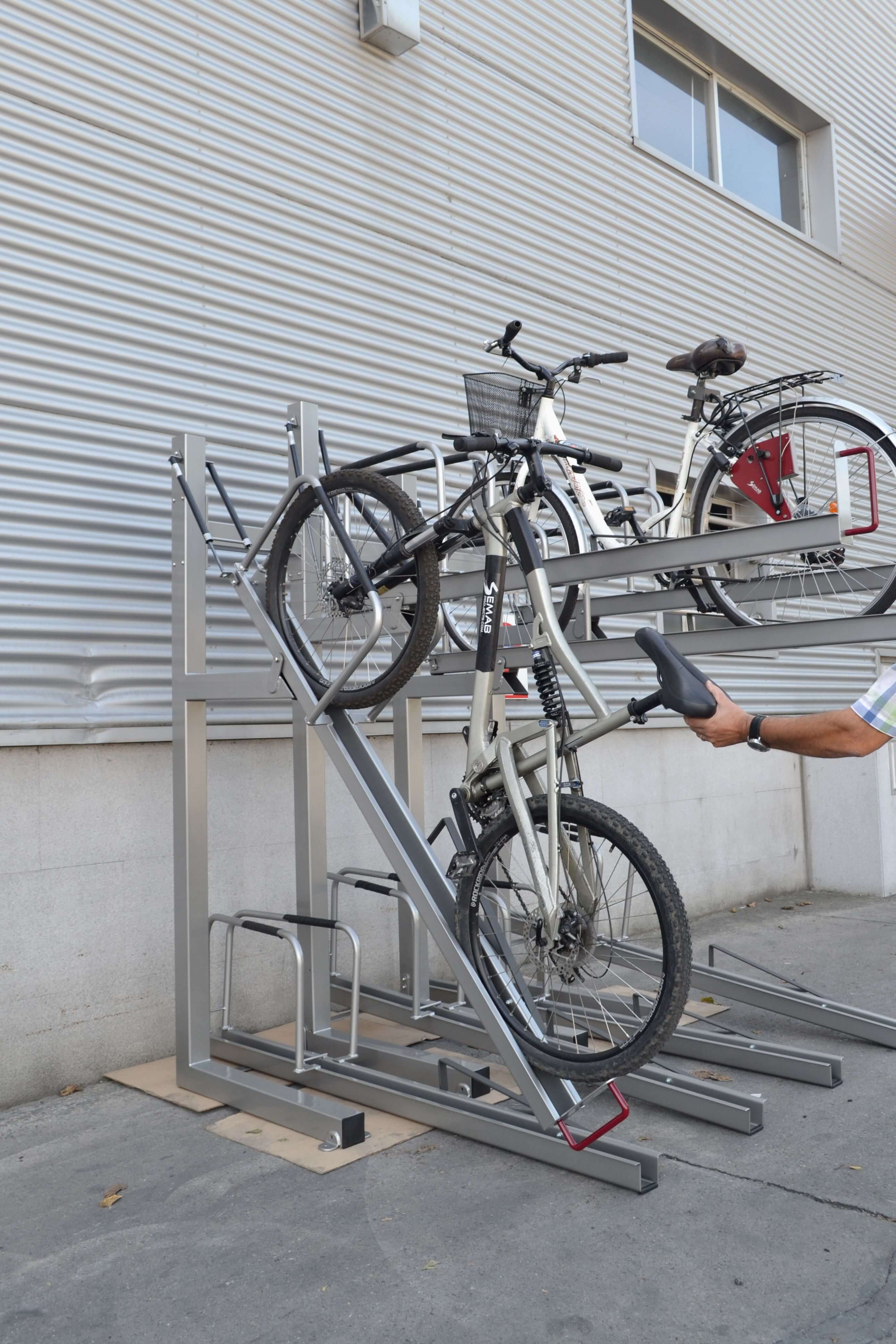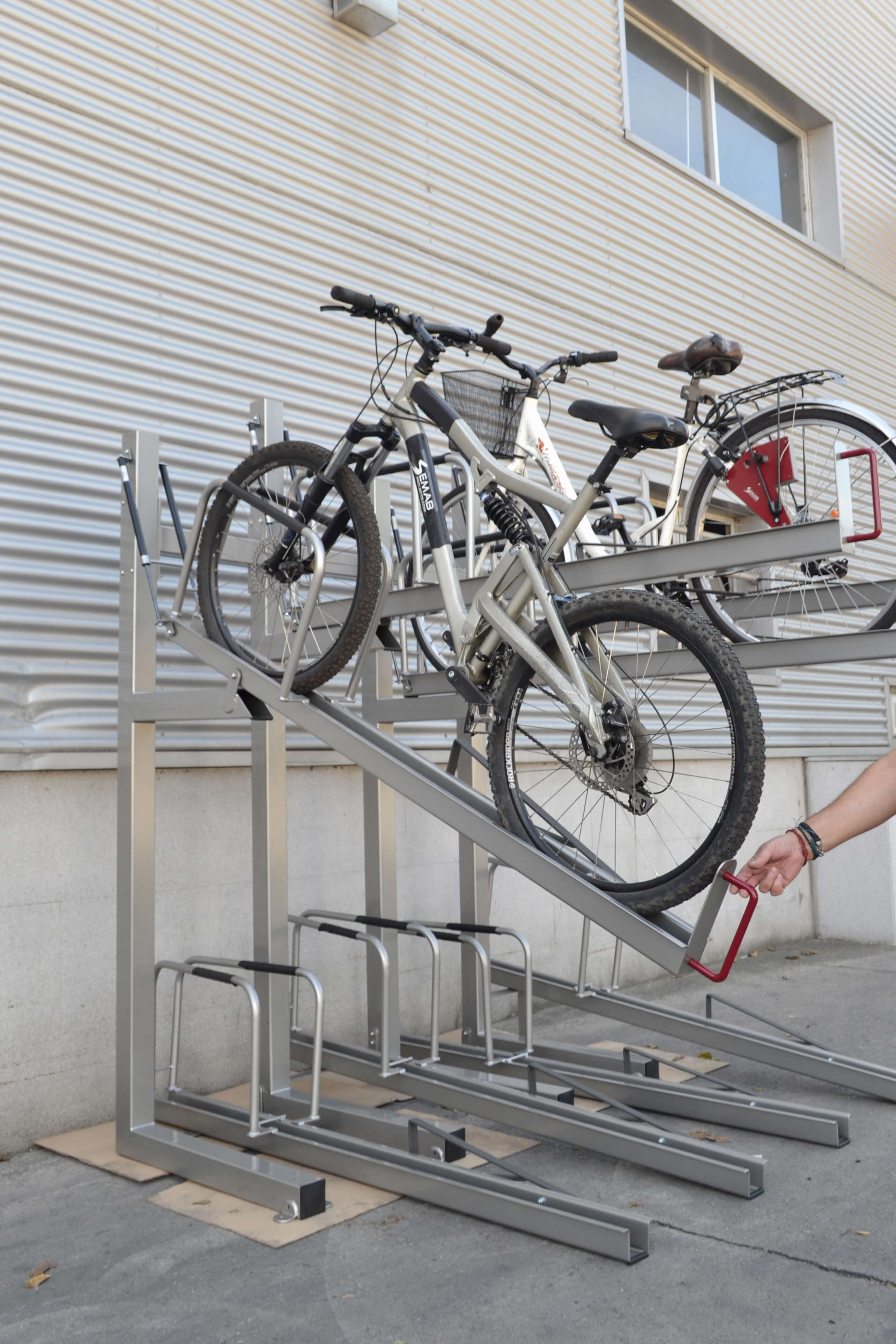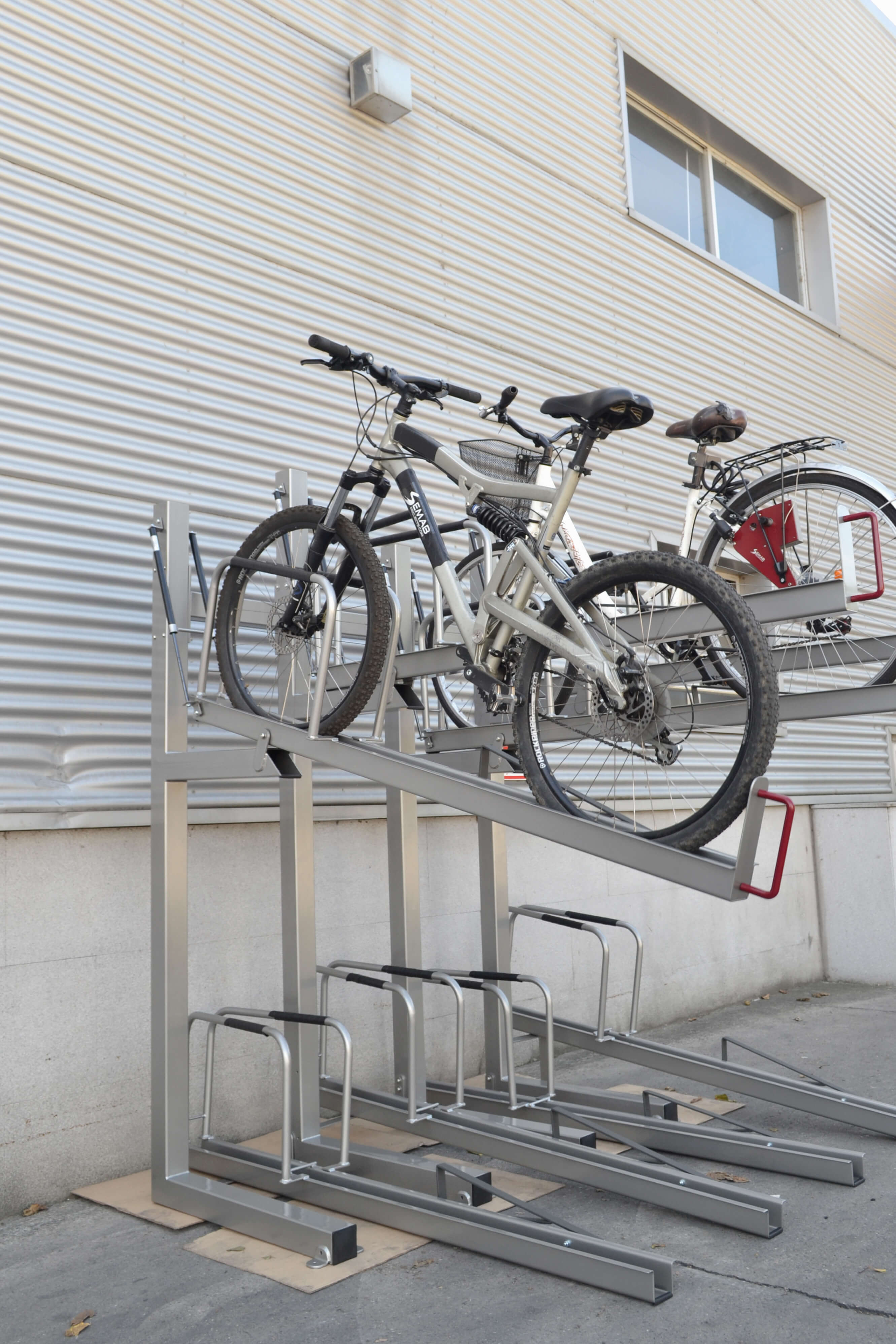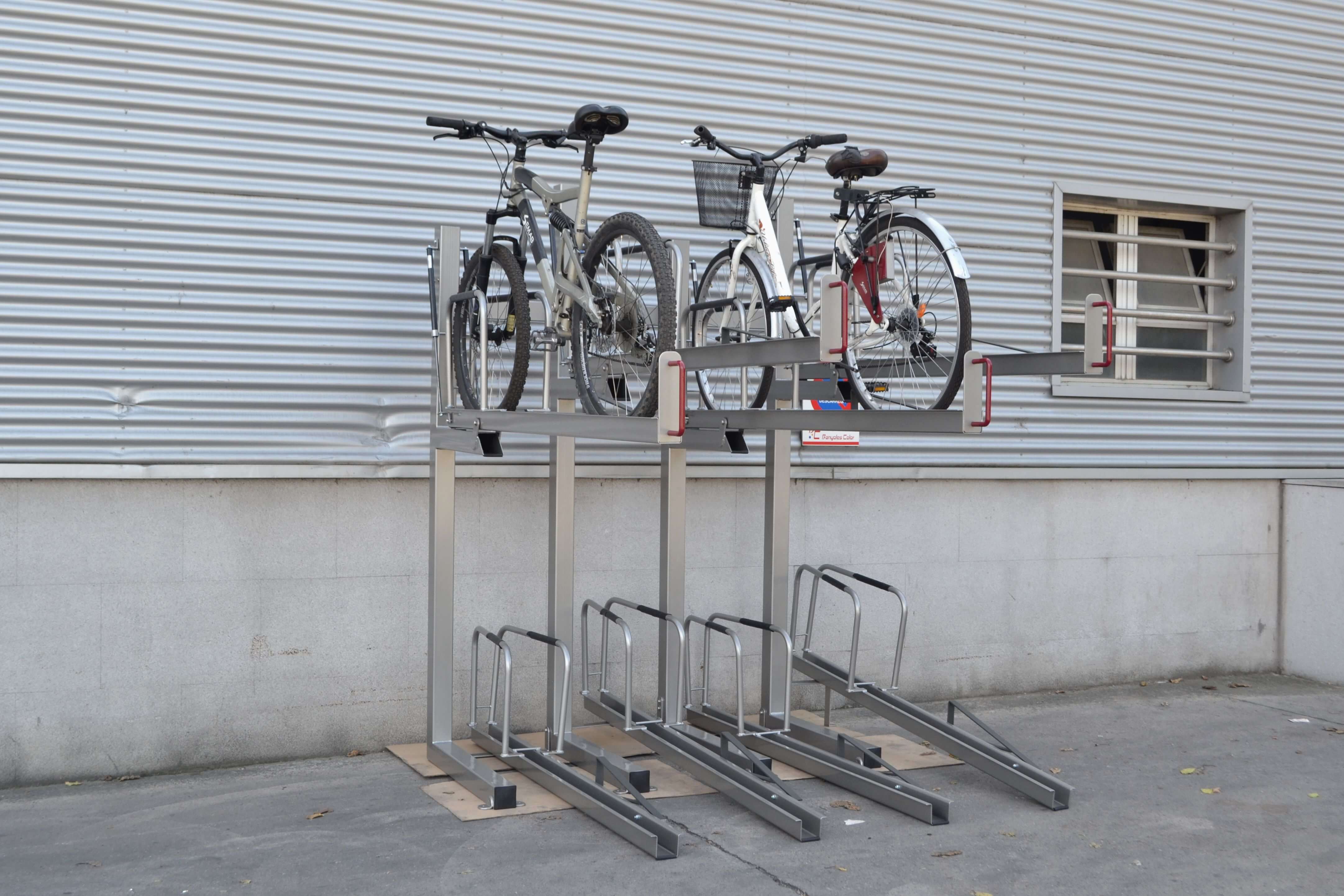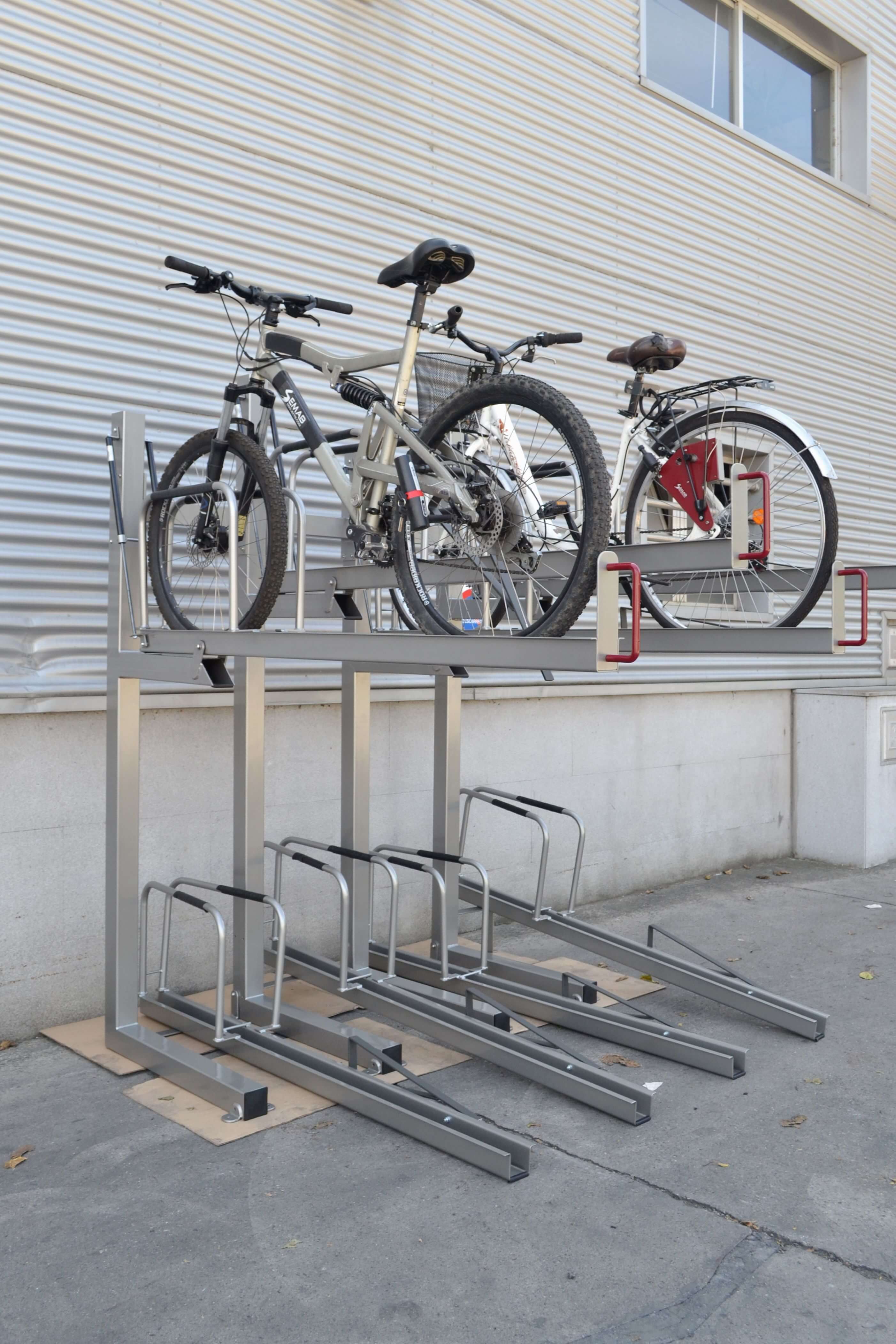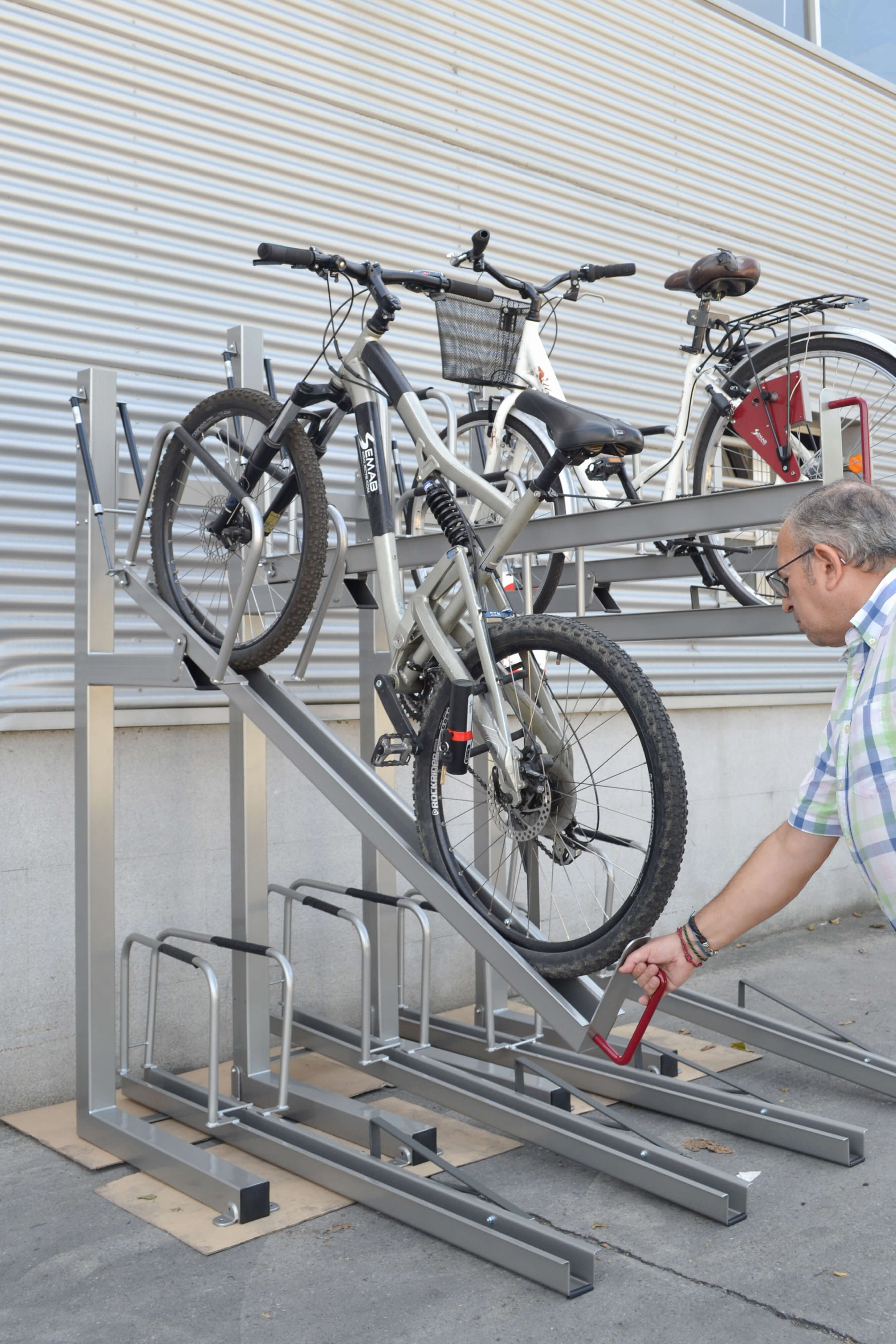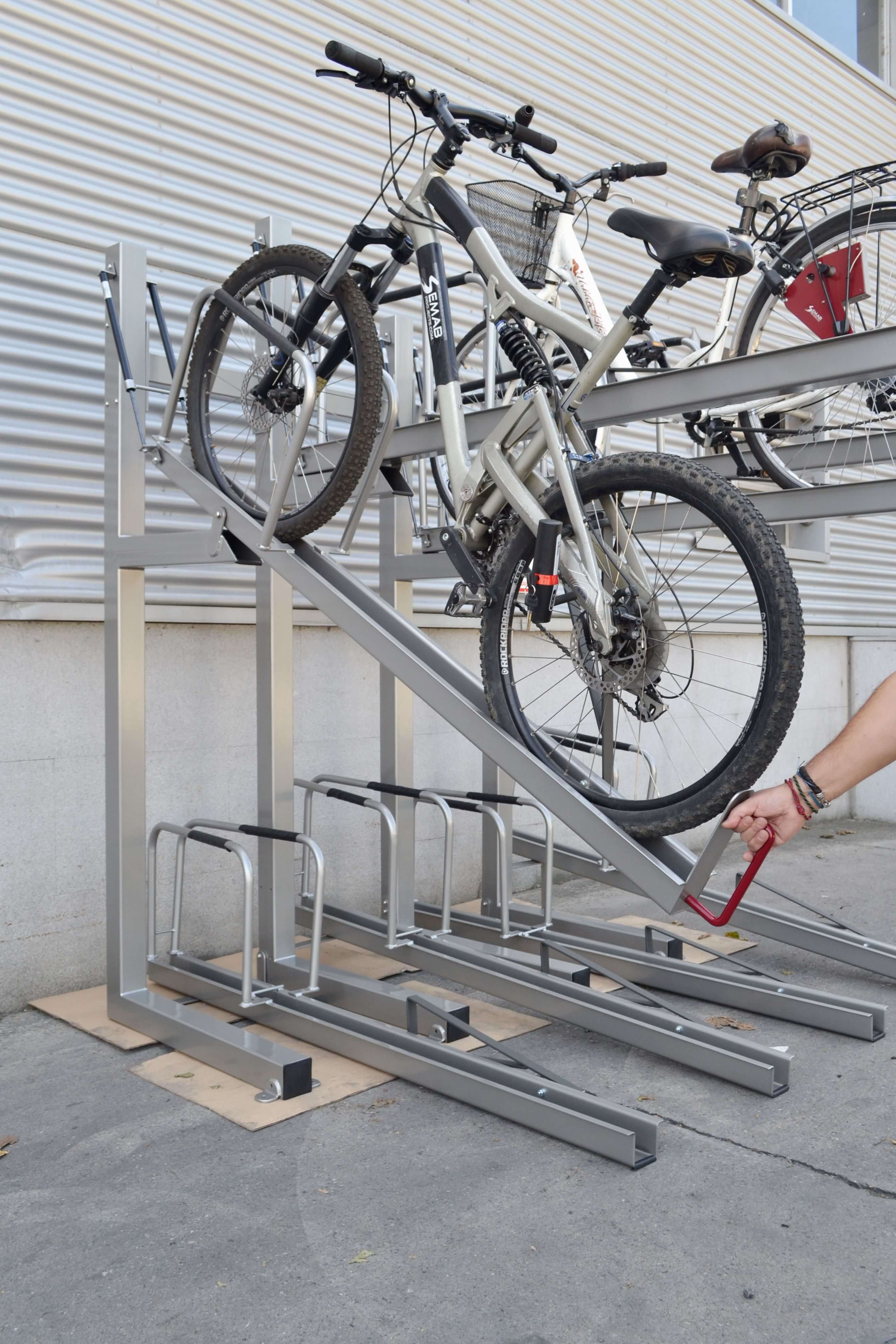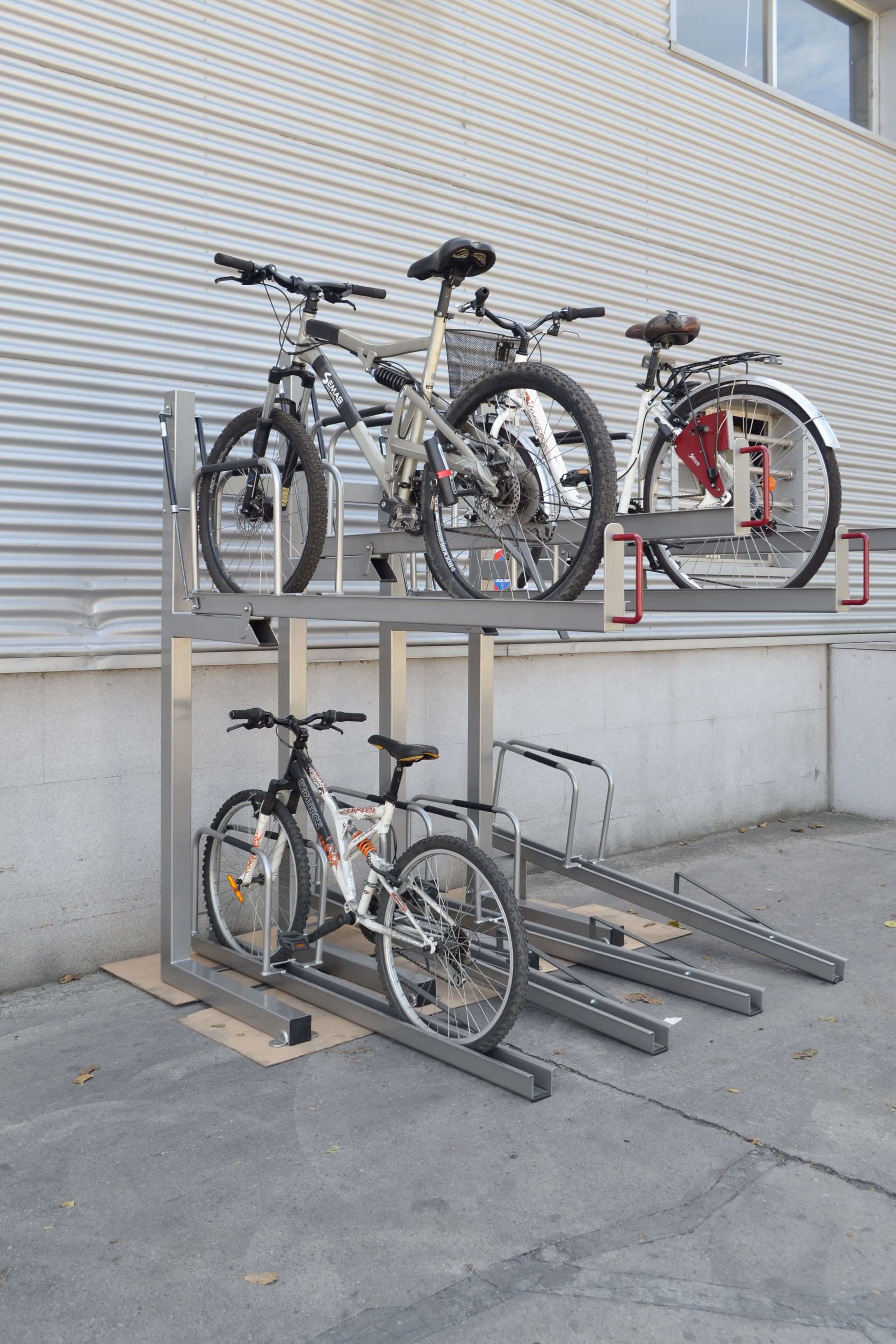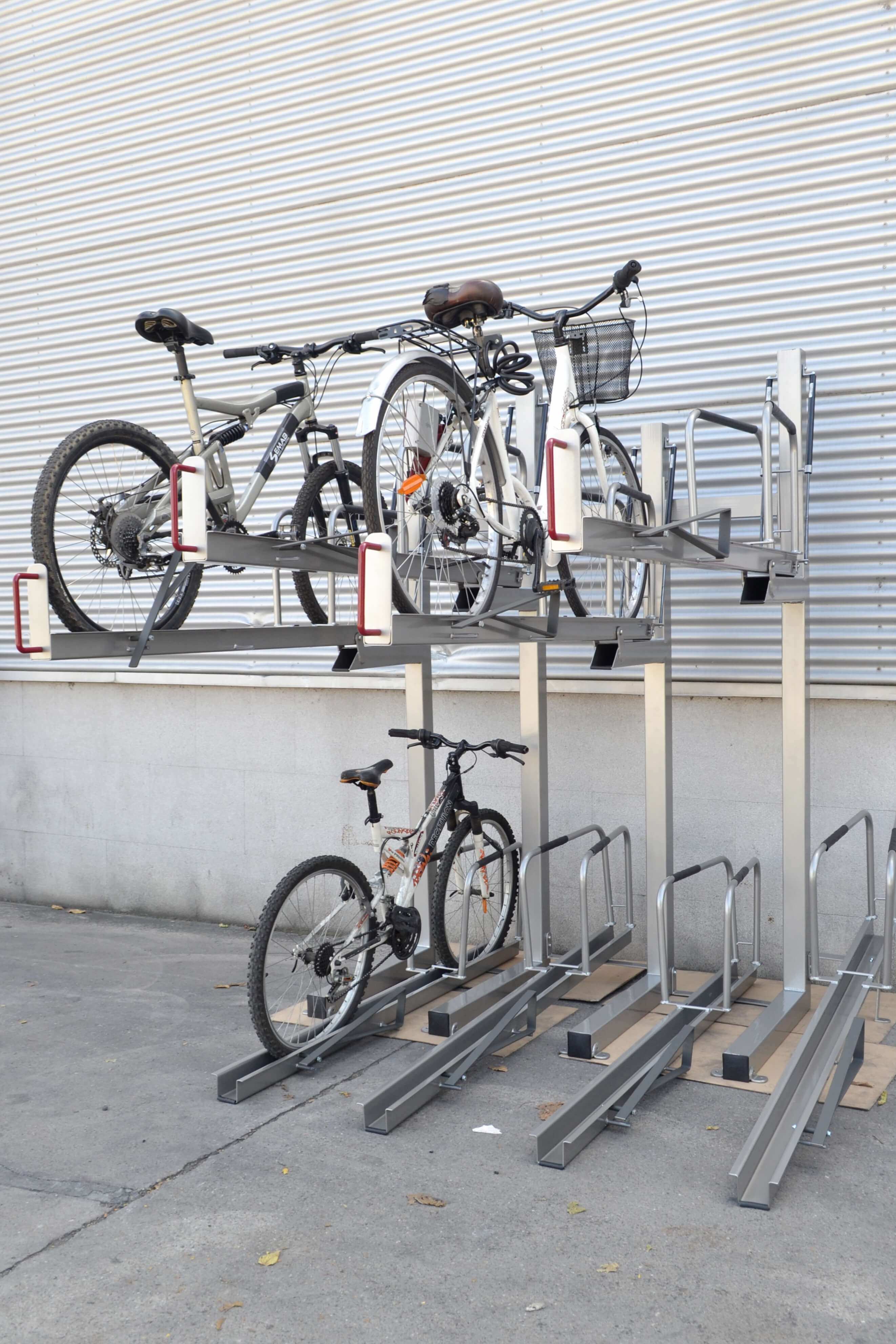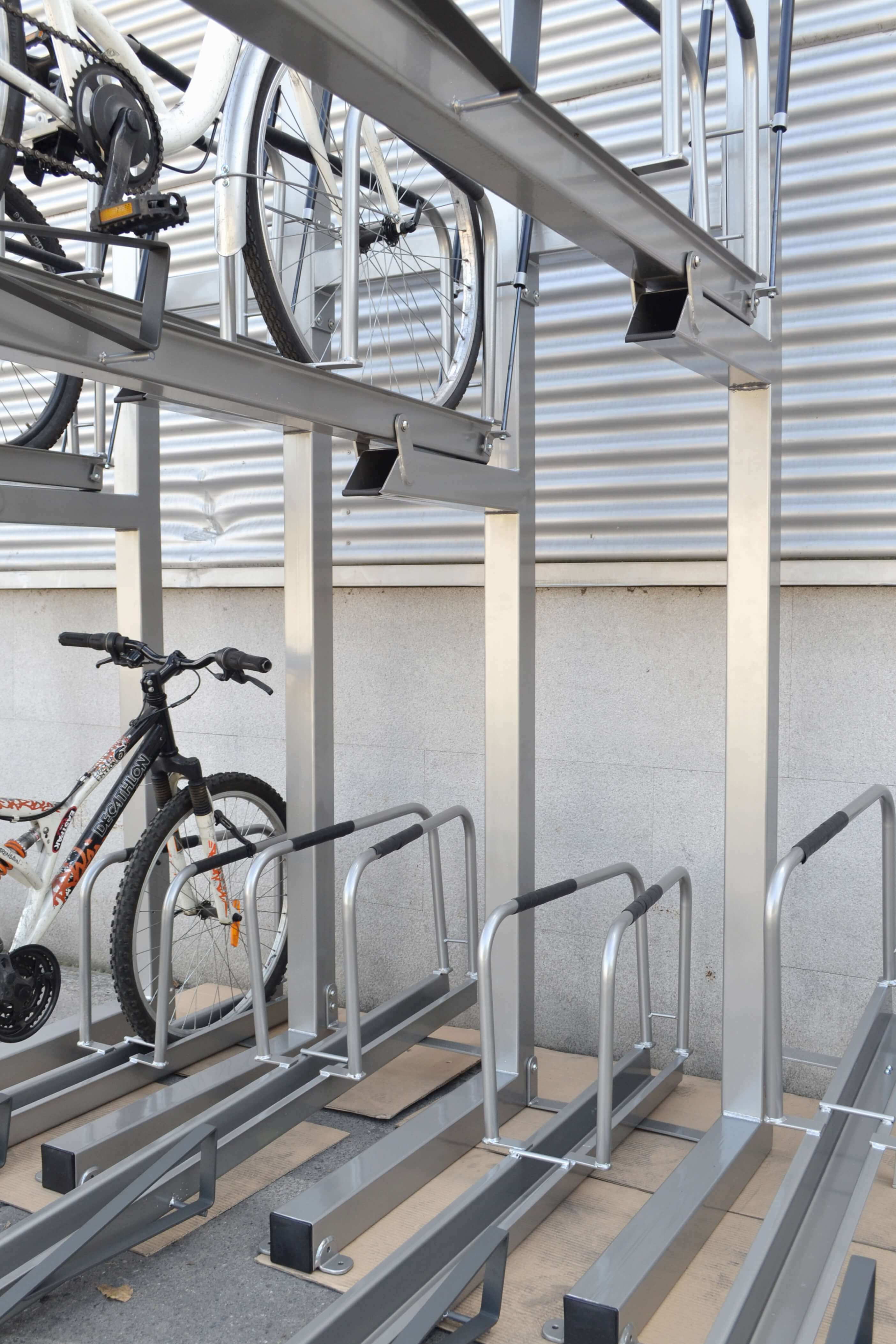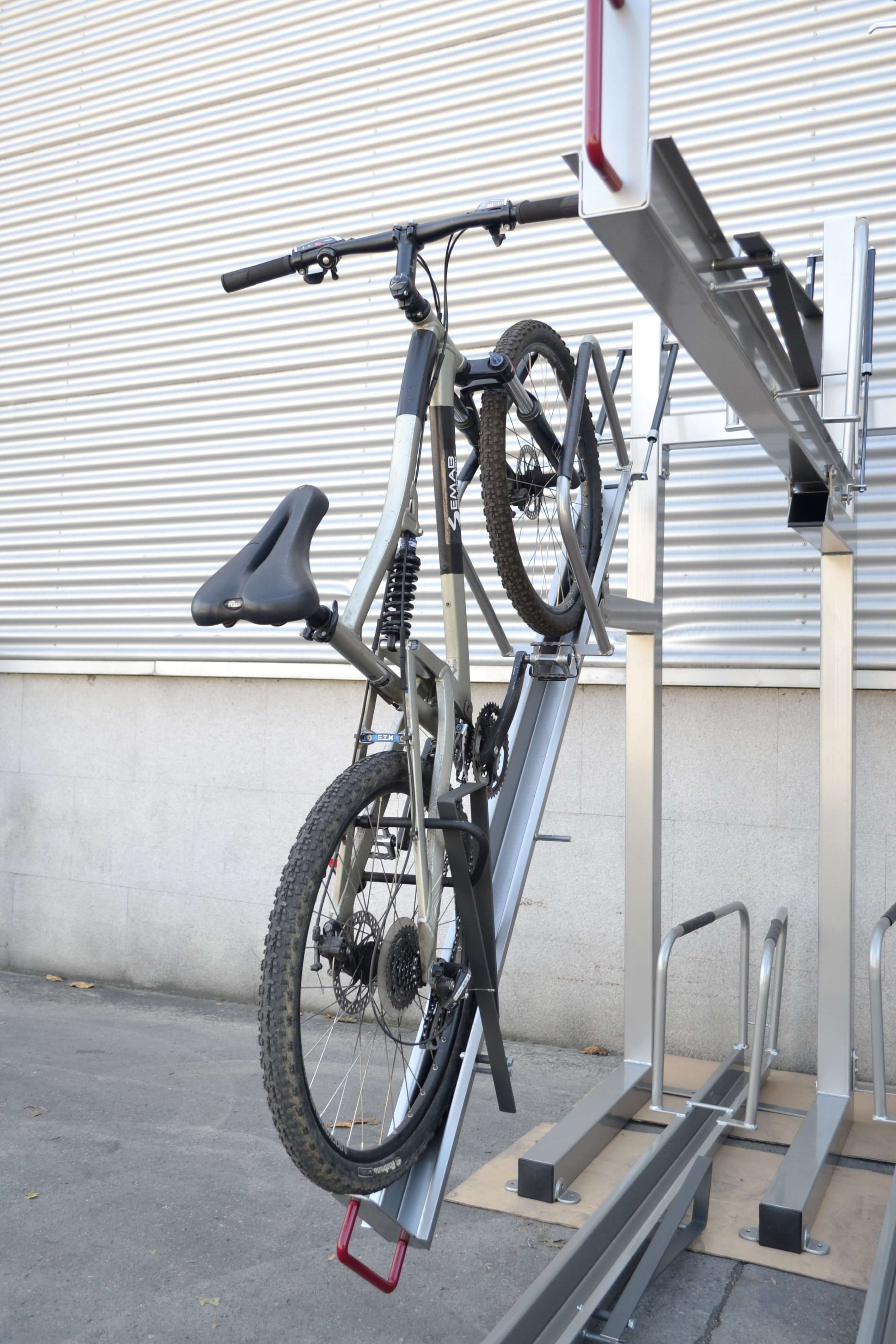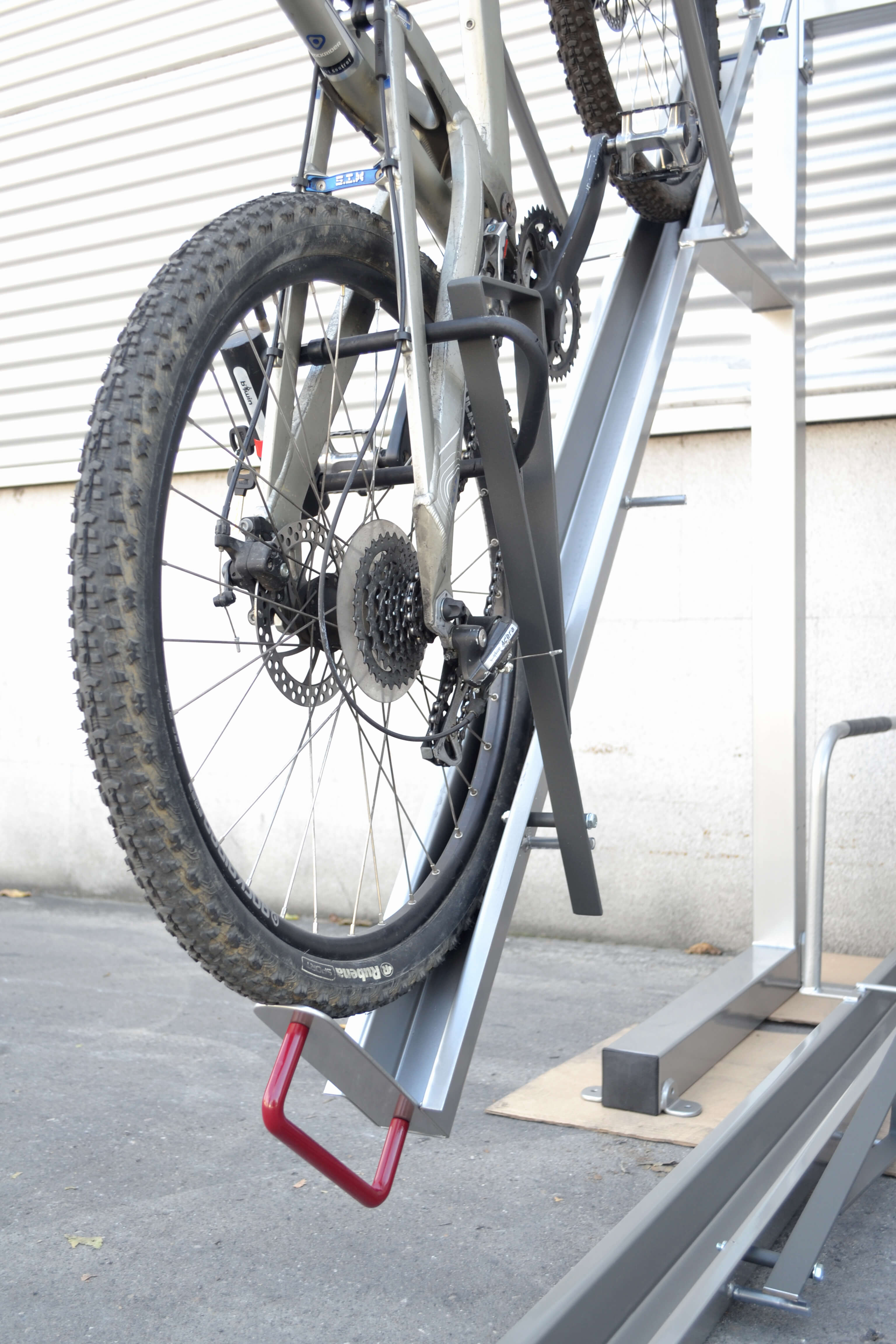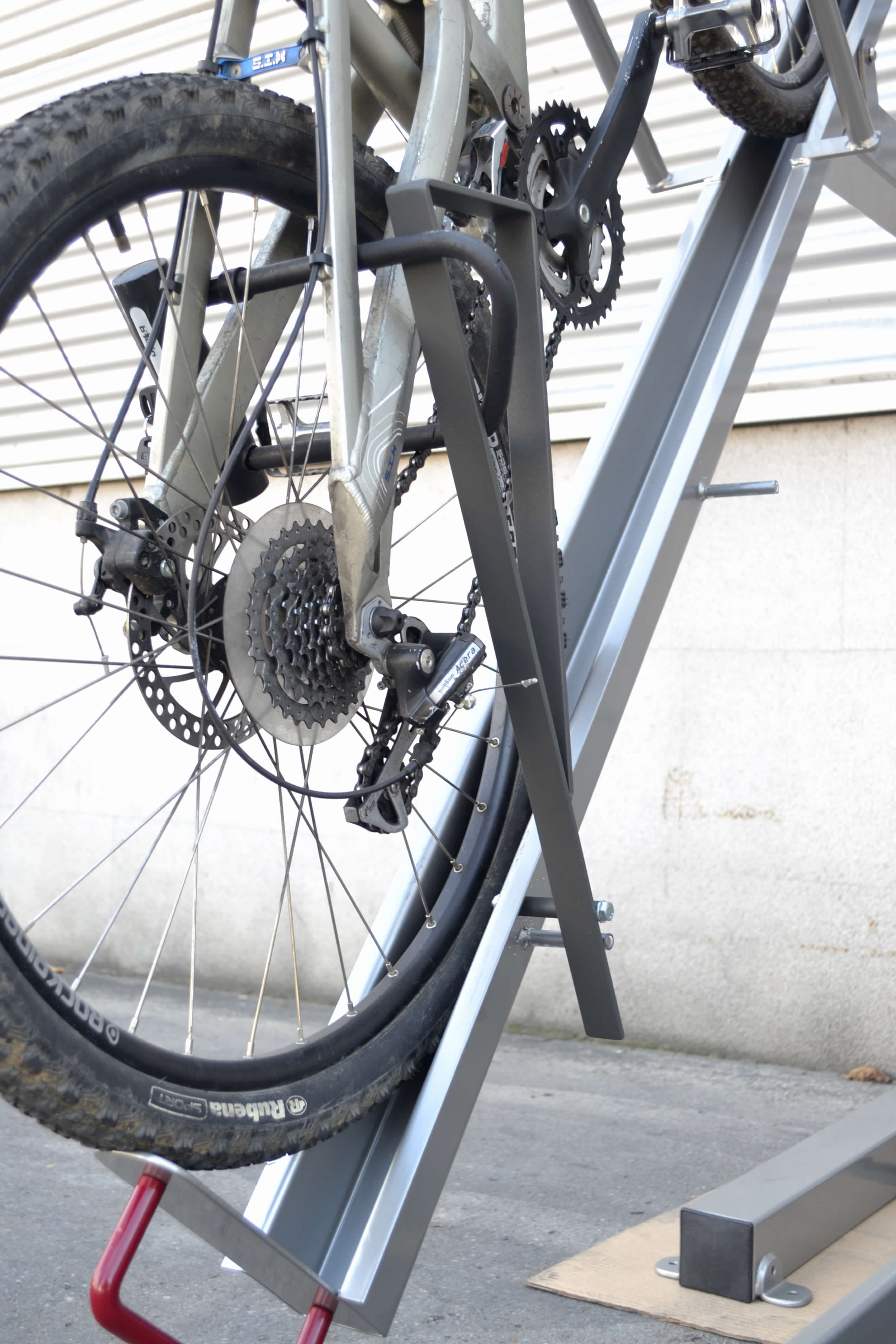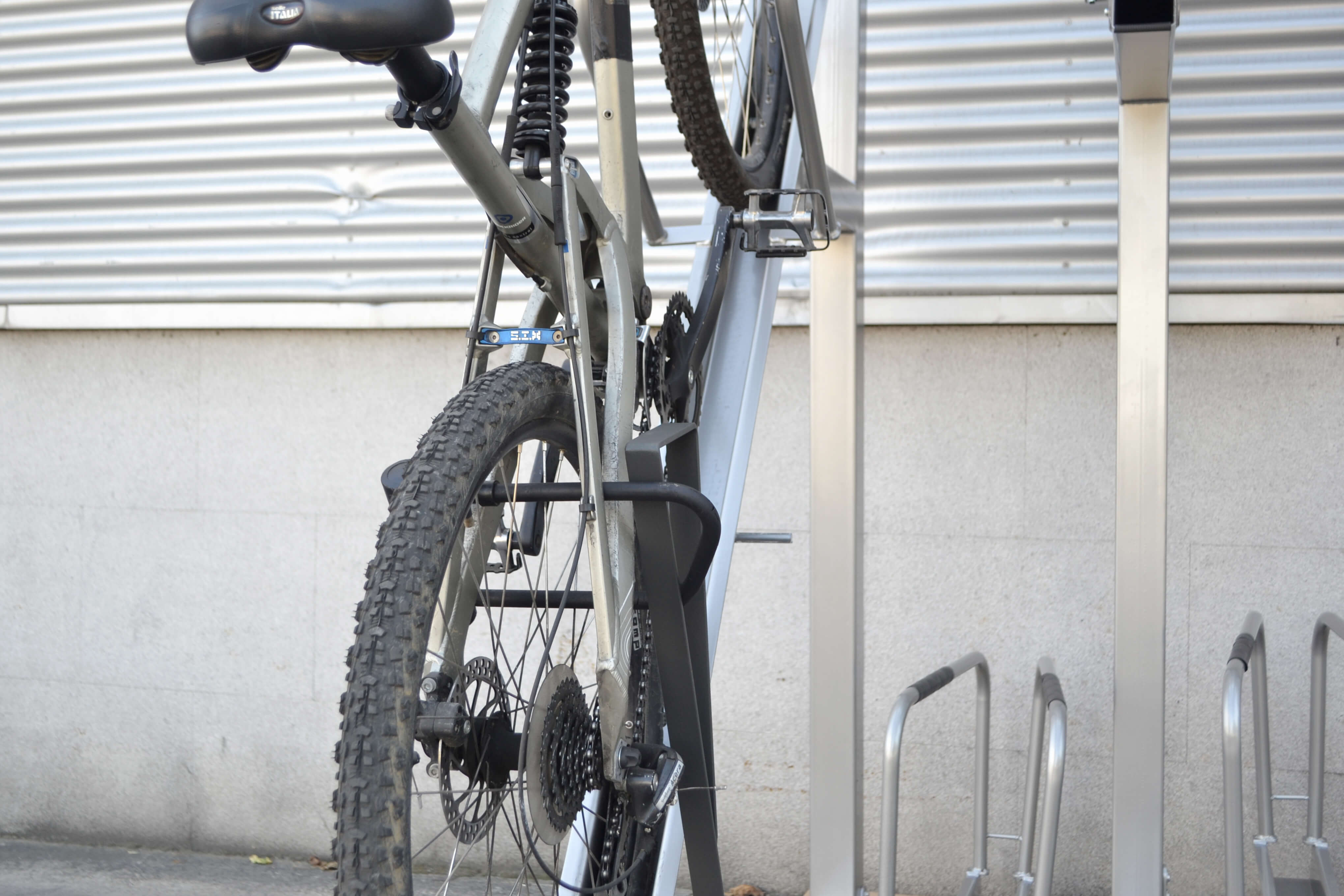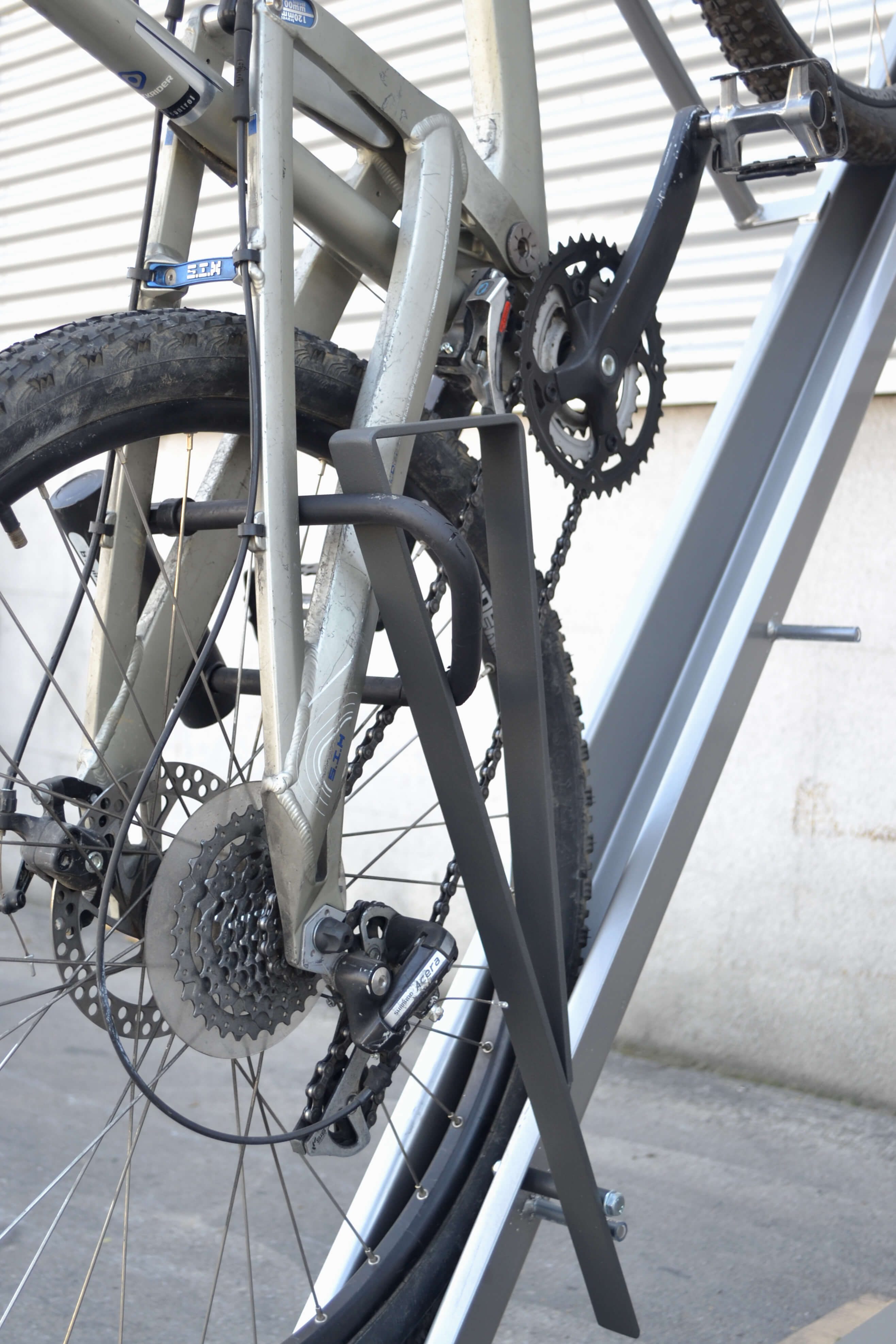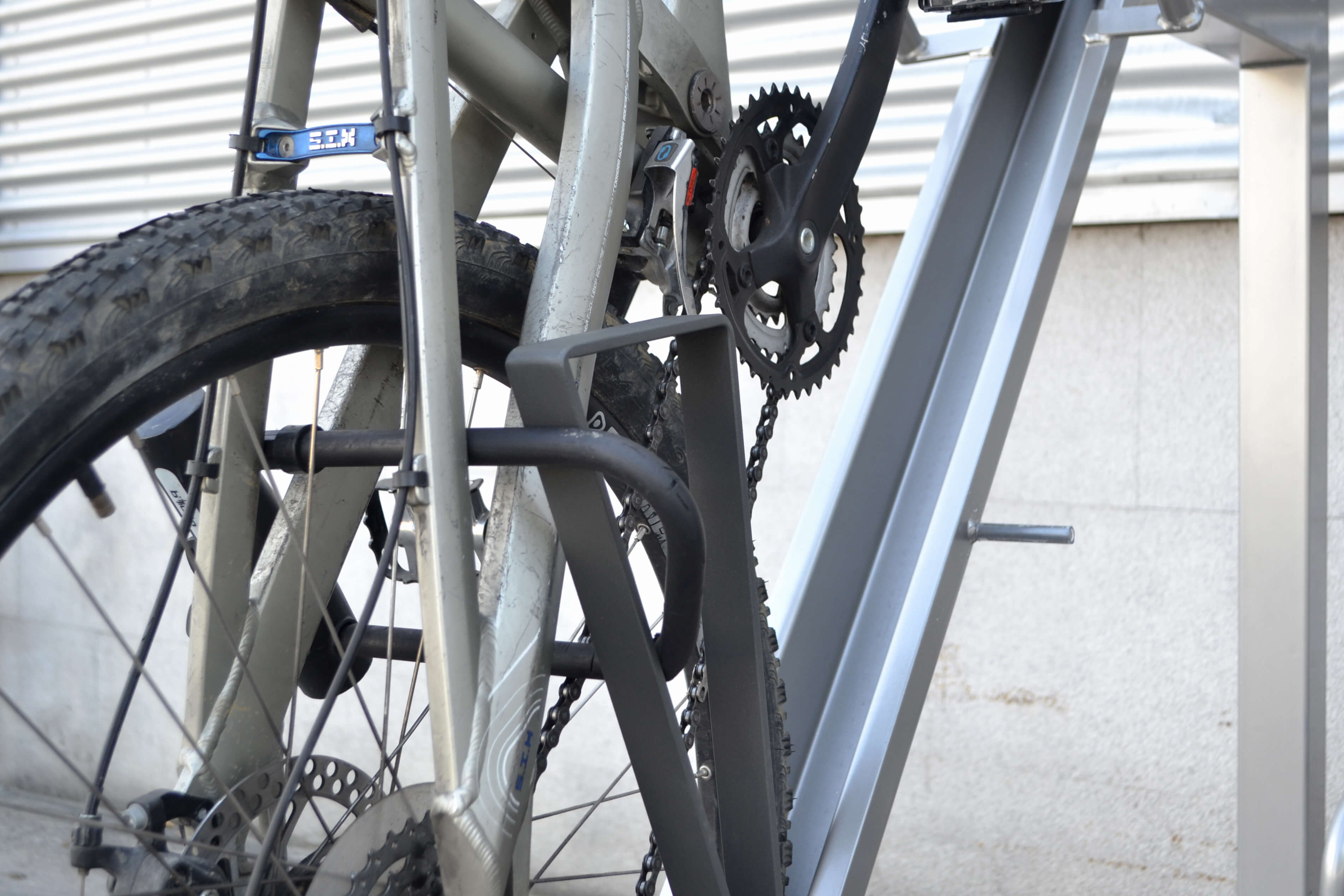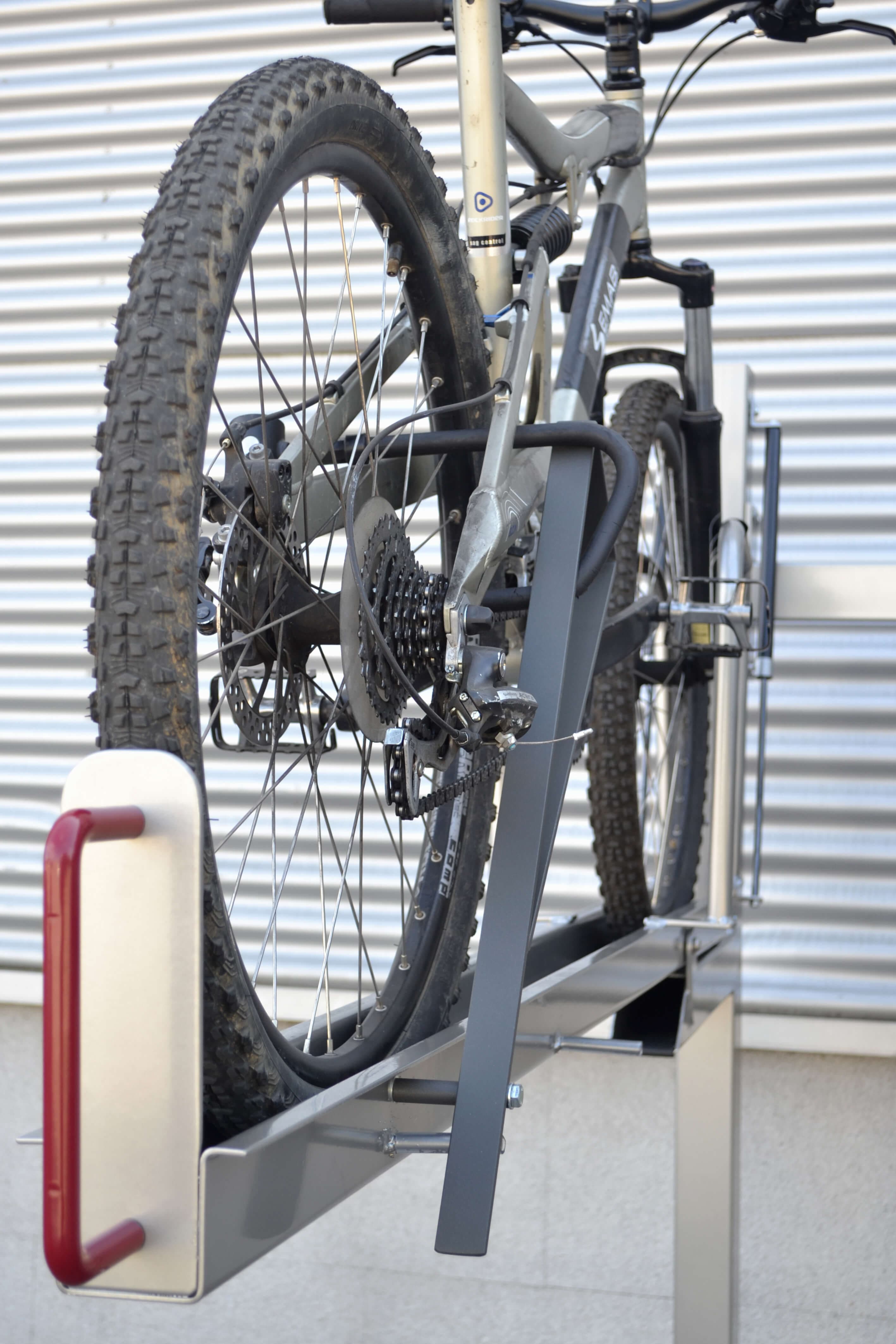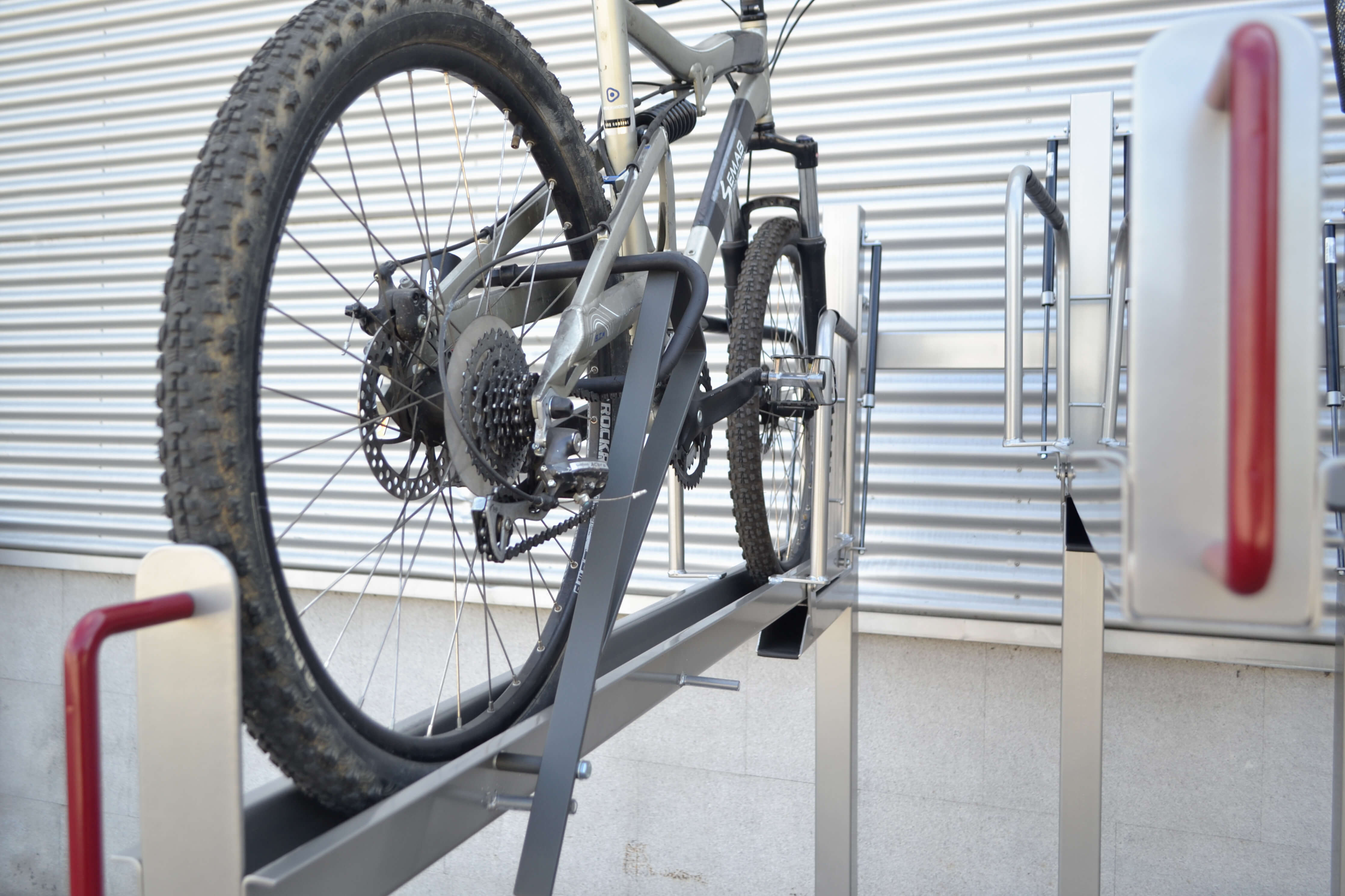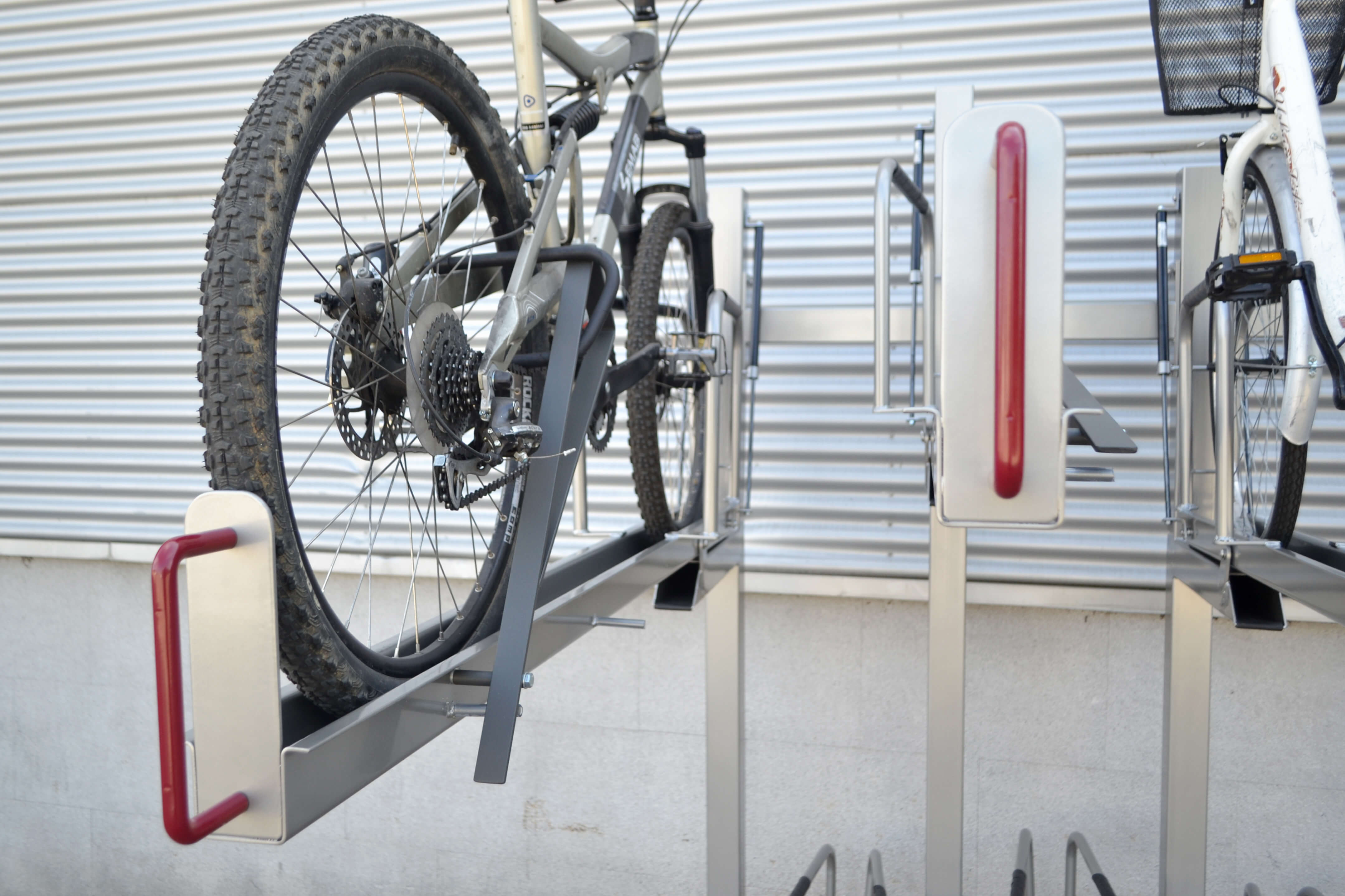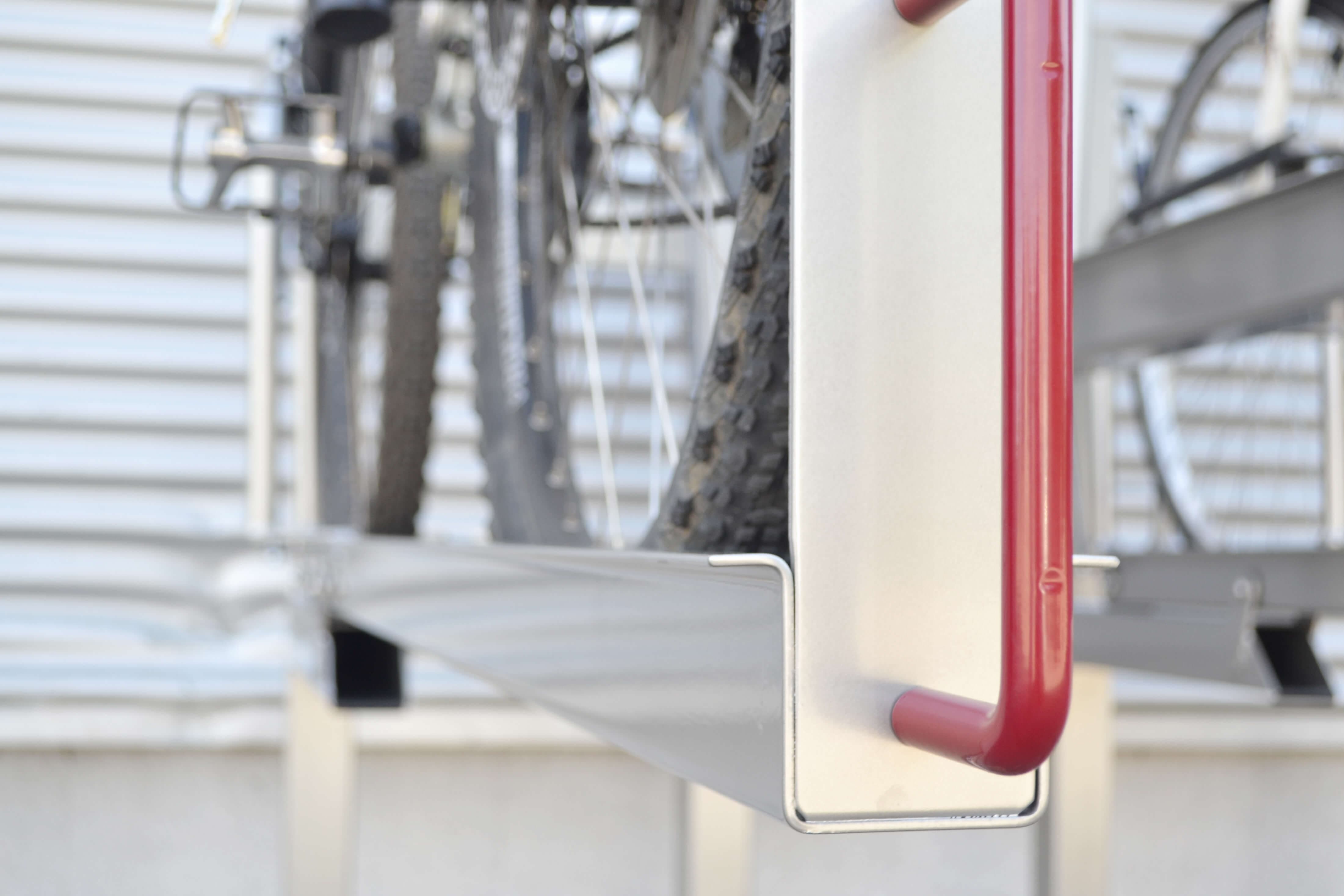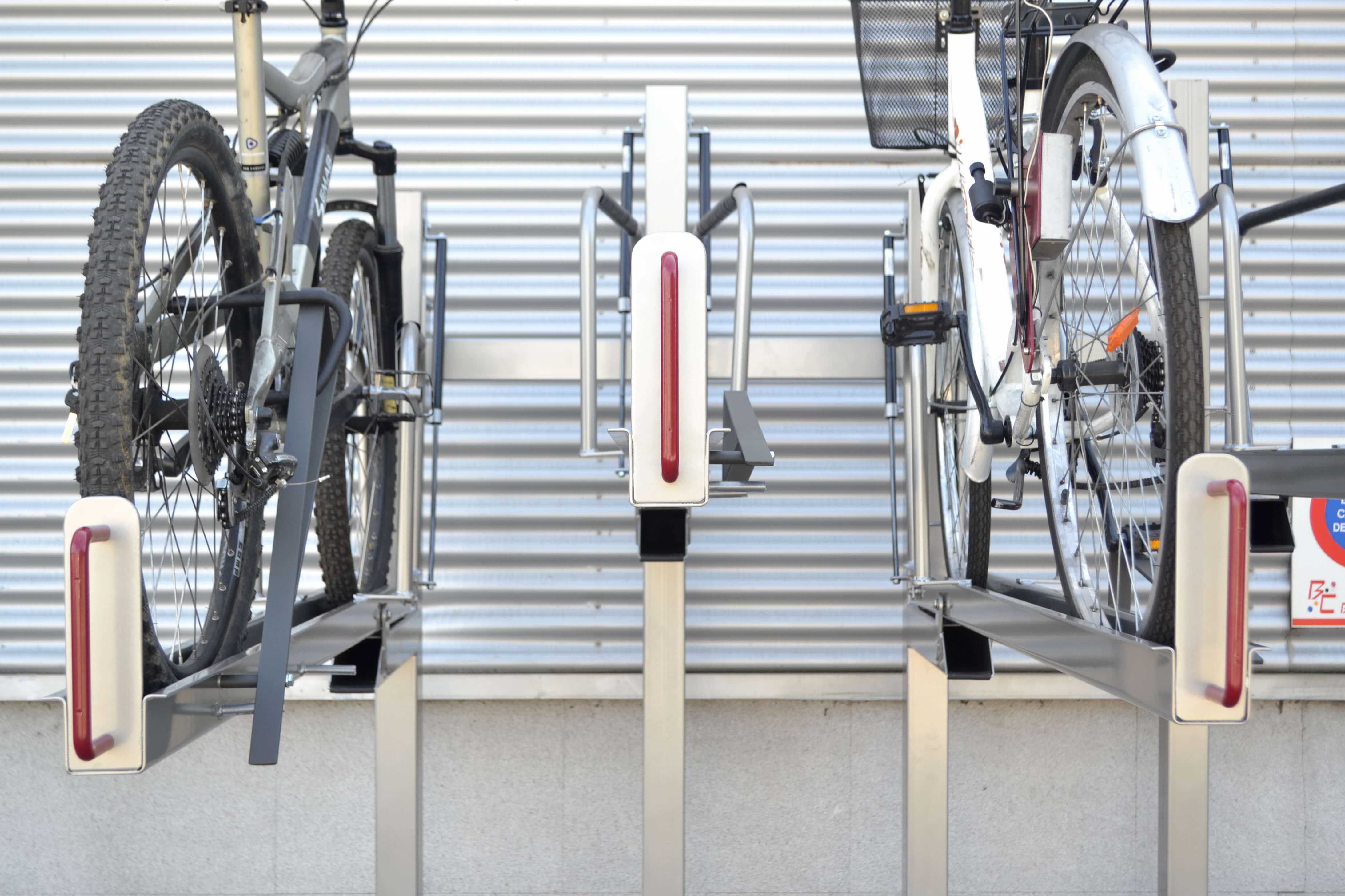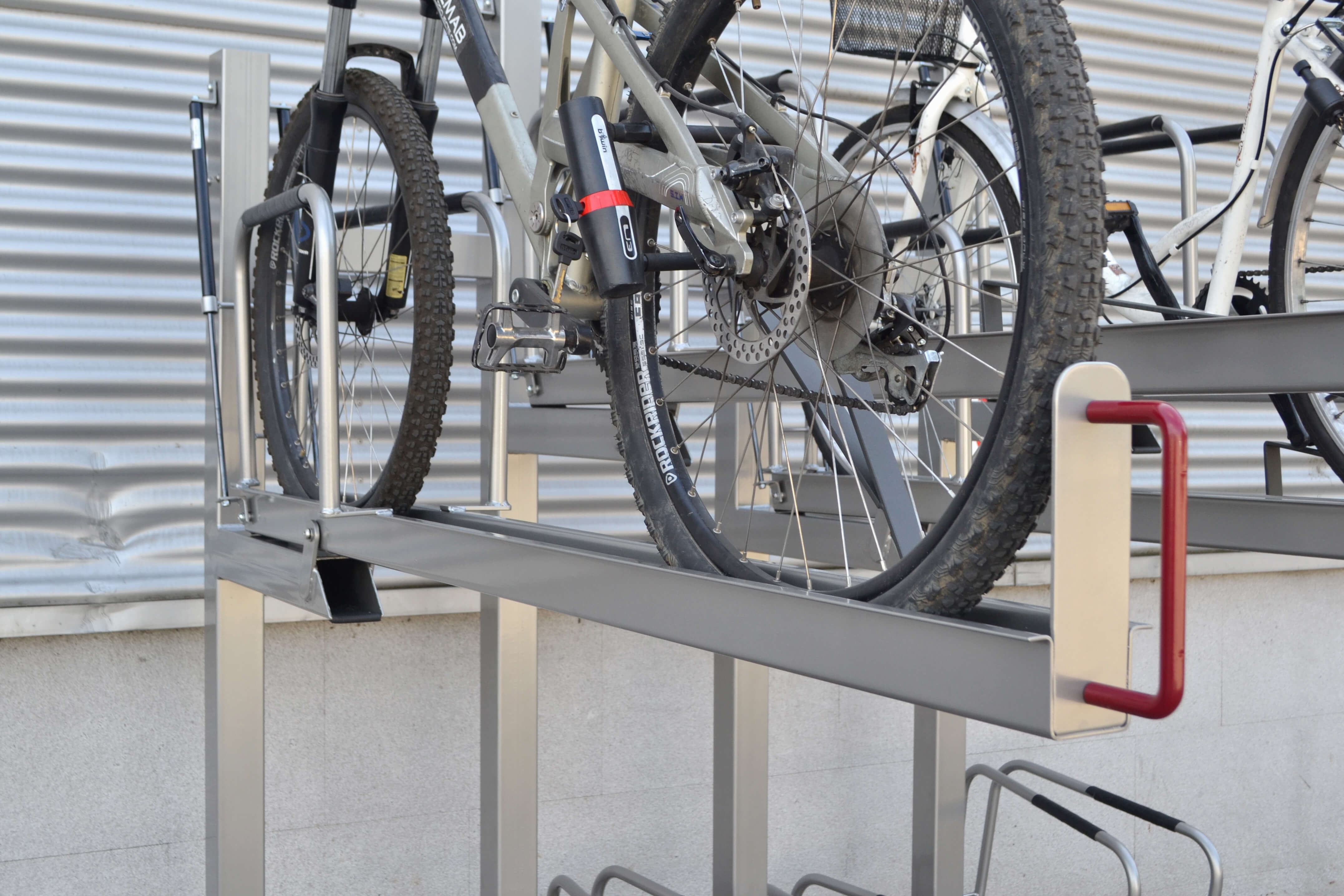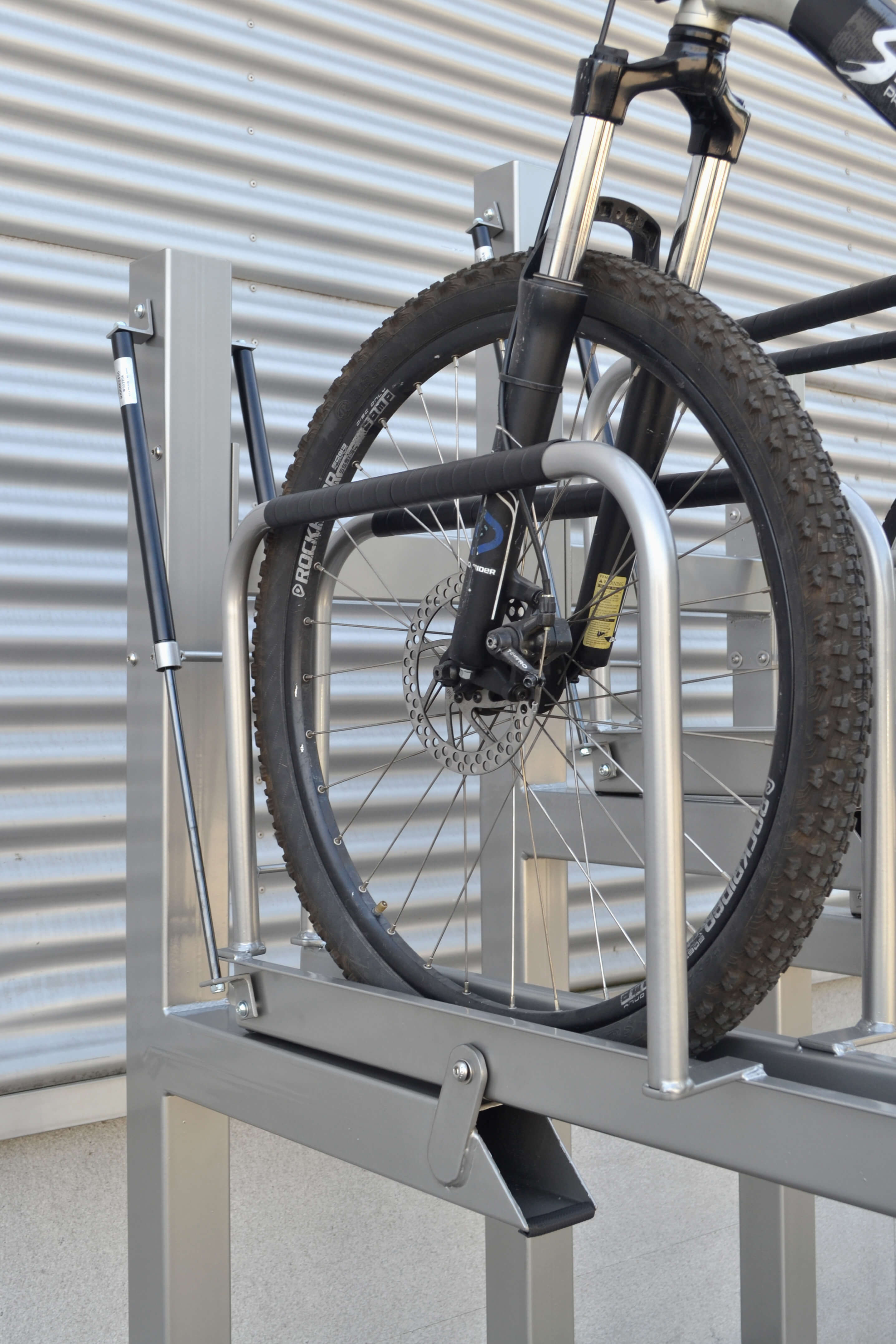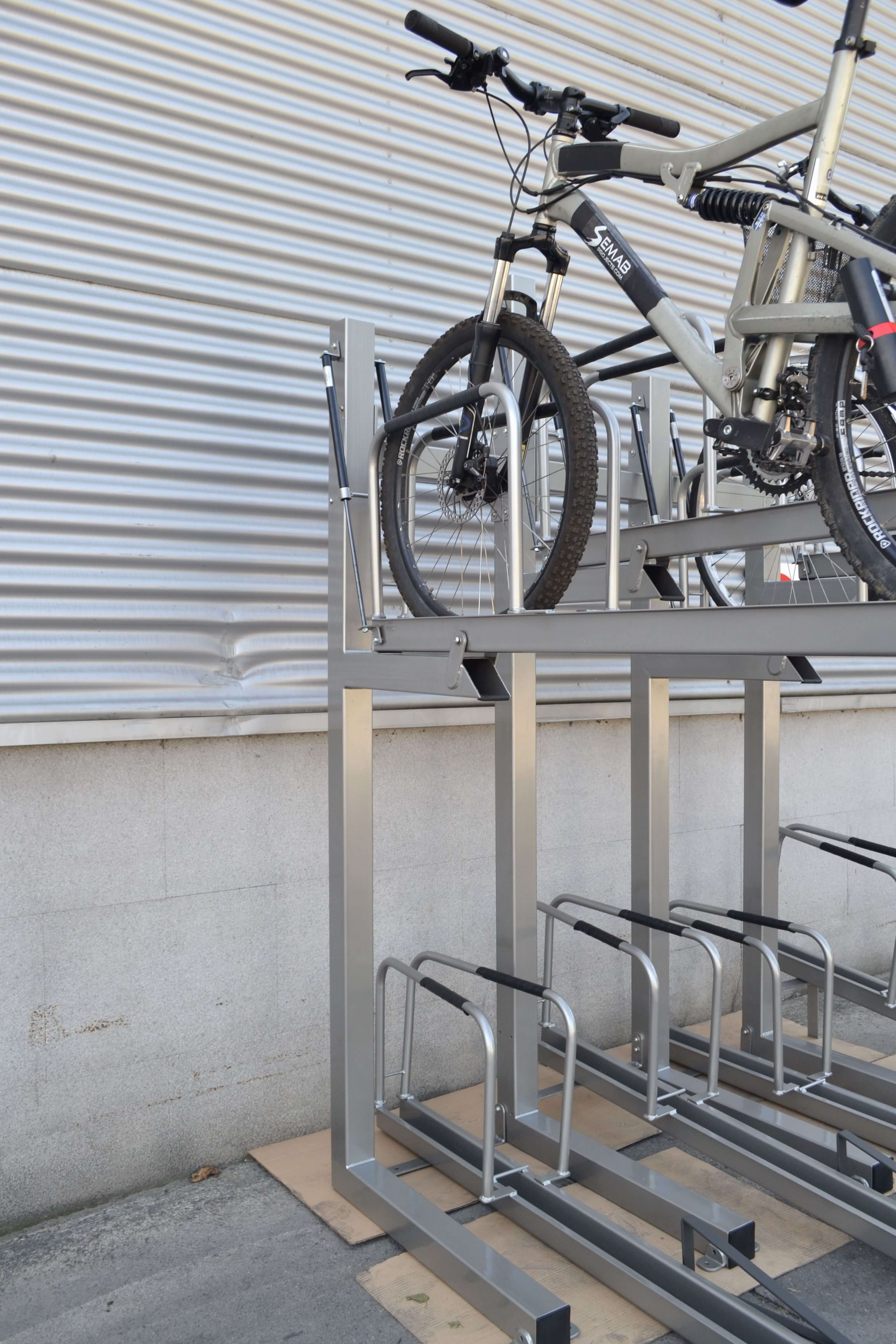 Advantage

Security
Rails placed in a zigzag manner to prevent head injuries.

Features


Finishing
Coated with 2 layers: 1st epoxy paint (equal to hot-dip galvanization) and 2nd polyester paint (QUALICOAT the special paint for the outdoor use). Customizable colors.

Installation
Support screw-mounted to the floor (mechanical anchorage).
Technical Data
Download