TRD is a bike rack to park 2 bicycles quickly and simply. The bike is parked by placing a front wheel on the hook. Avoids the problem of bike leaning against each other.
The user doesn't have to bring any padlock to lock the bike. There is an integrated lock with steel cable, protected by plastic sleeve. The lock can be a key or a coin operated.
Gallery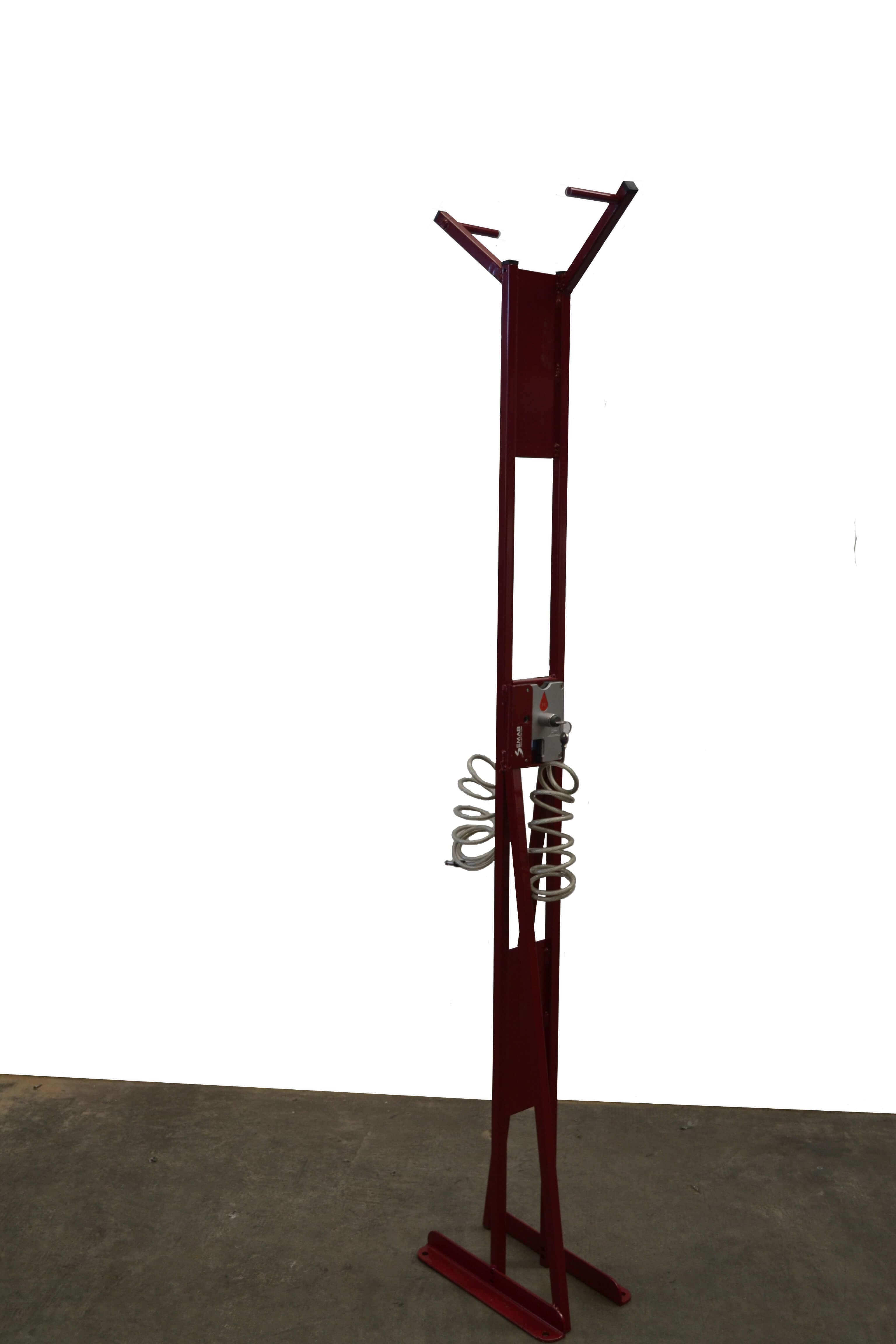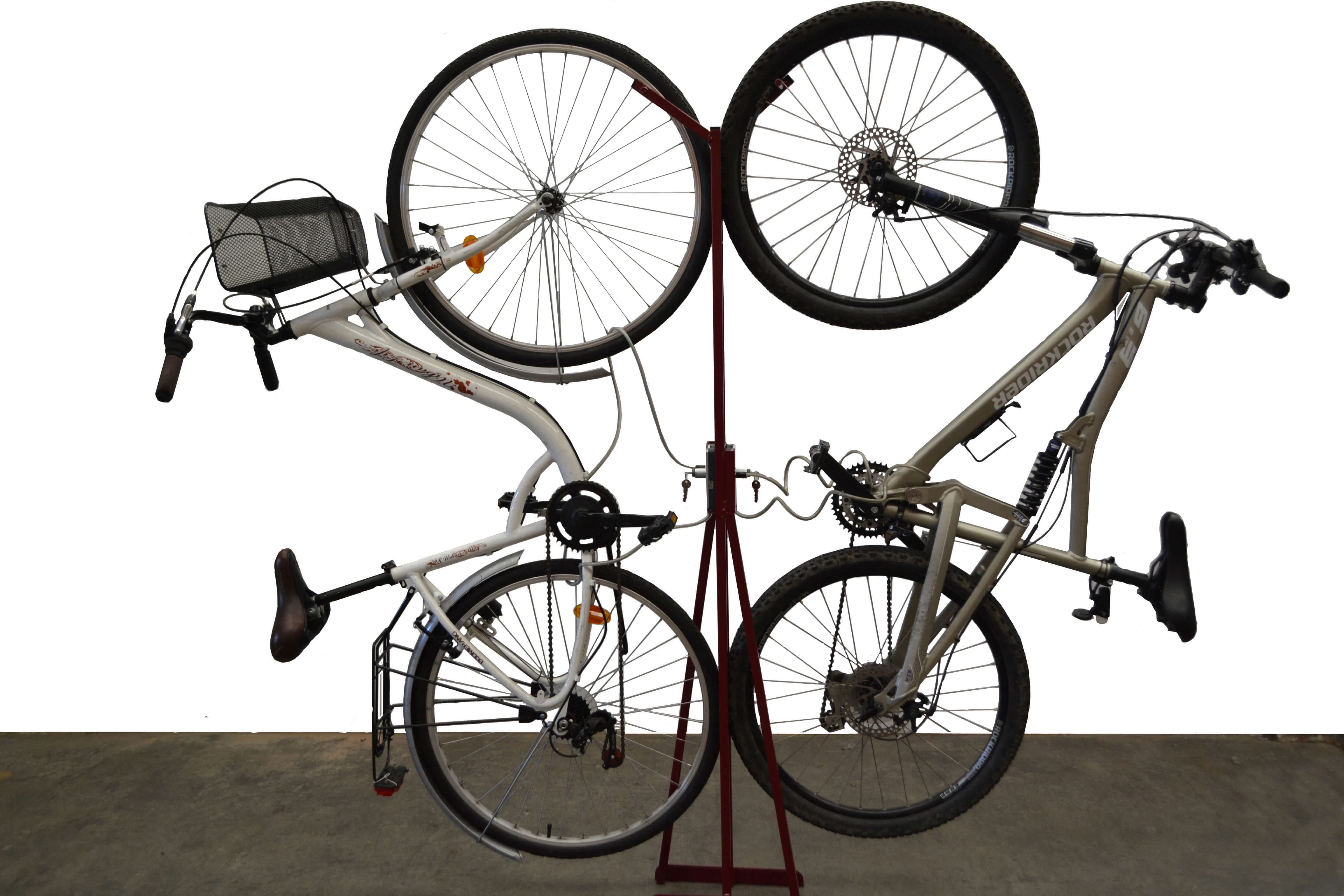 Advantage

Security
The bike remains stable.

Features


Finishing
Coated with 2 layers: 1st epoxy paint (equal to hot-dip galvanization) and 2nd polyester paint (QUALICOAT the special paint for the outdoor use). Customizable colors.

Installation
Support screw-mounted to the floor (mechanical anchorage). Once the bike is placed, it is impossible to dismantle.
Technical Data
Download