SMART-S is a new support for parking two bicycles, on public roads and in community spaces. It incorporates the possibility of charging batteries for electric bicycles.
The bike is stable through the introduction of the pedal in the race.
It incorporates two compartments with the plugs for the optional load and can put the seat and the helmet, when attaching the bicycle the locked compartment is left and it can not be unplugged or removed from its interior.
The user must carry a padlock to block the wheels and the frame. Access to the battery charge may be free or managed with a currency, card or mobile application.
Variations
S124 - With plug
S124B - Without plug
Gallery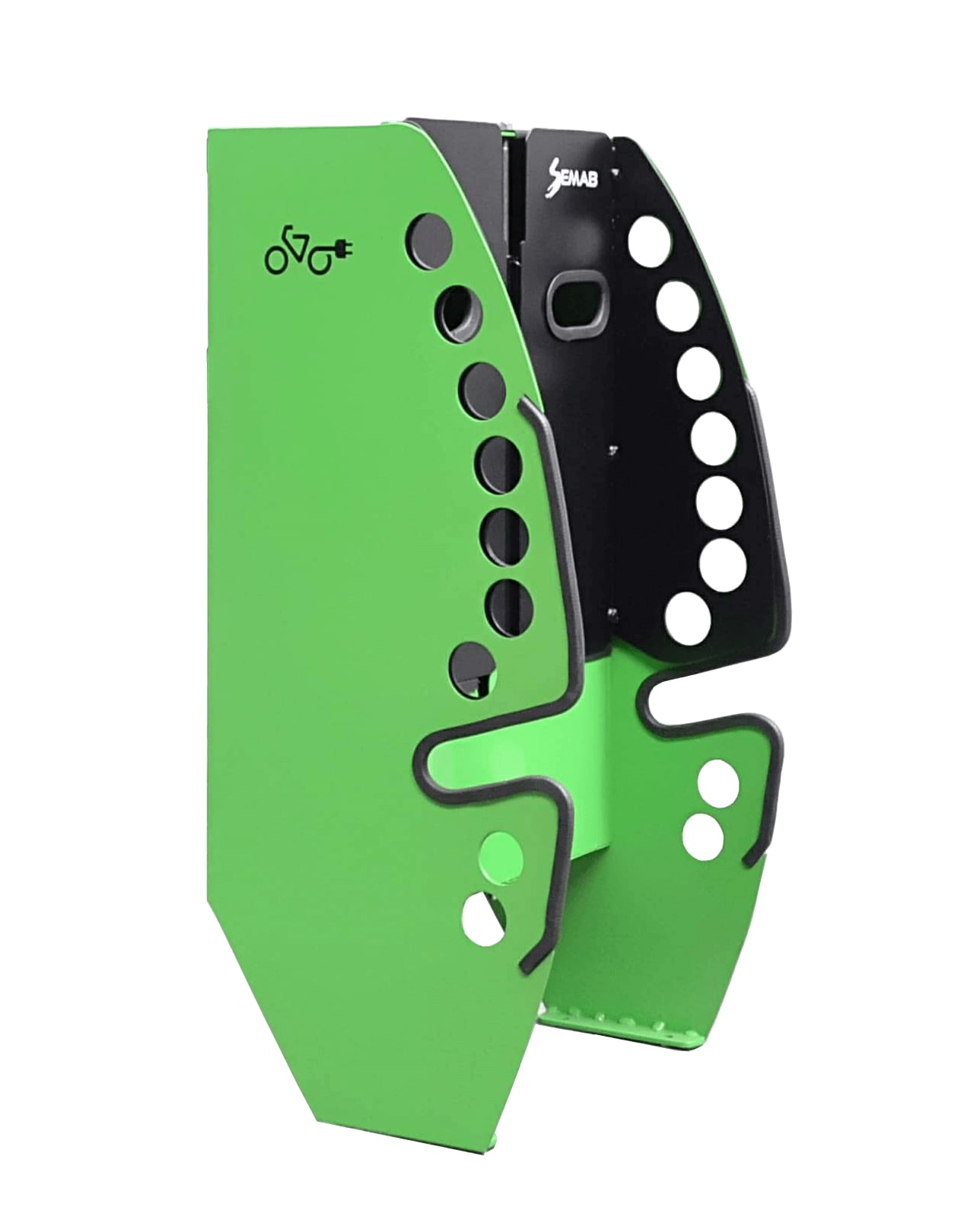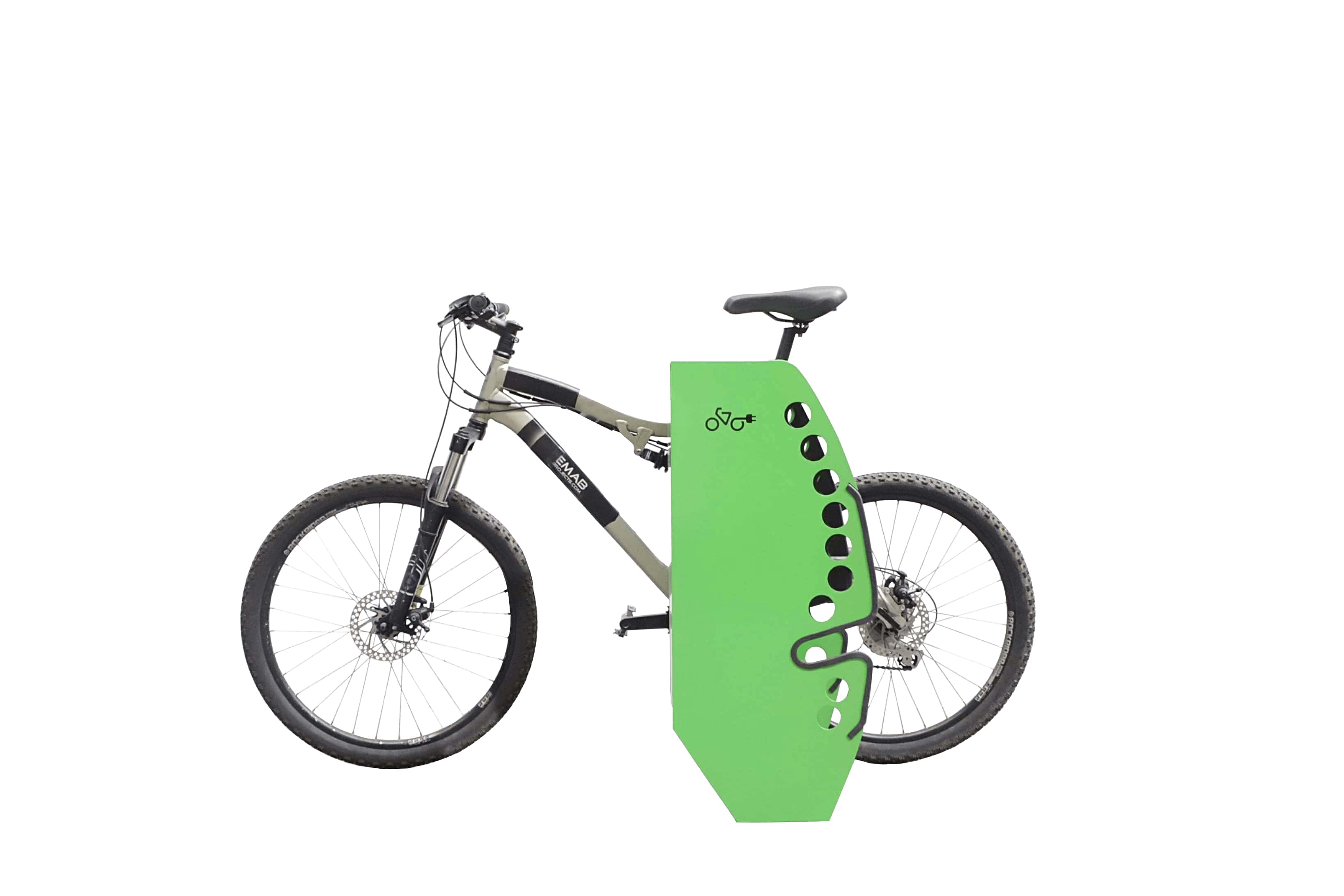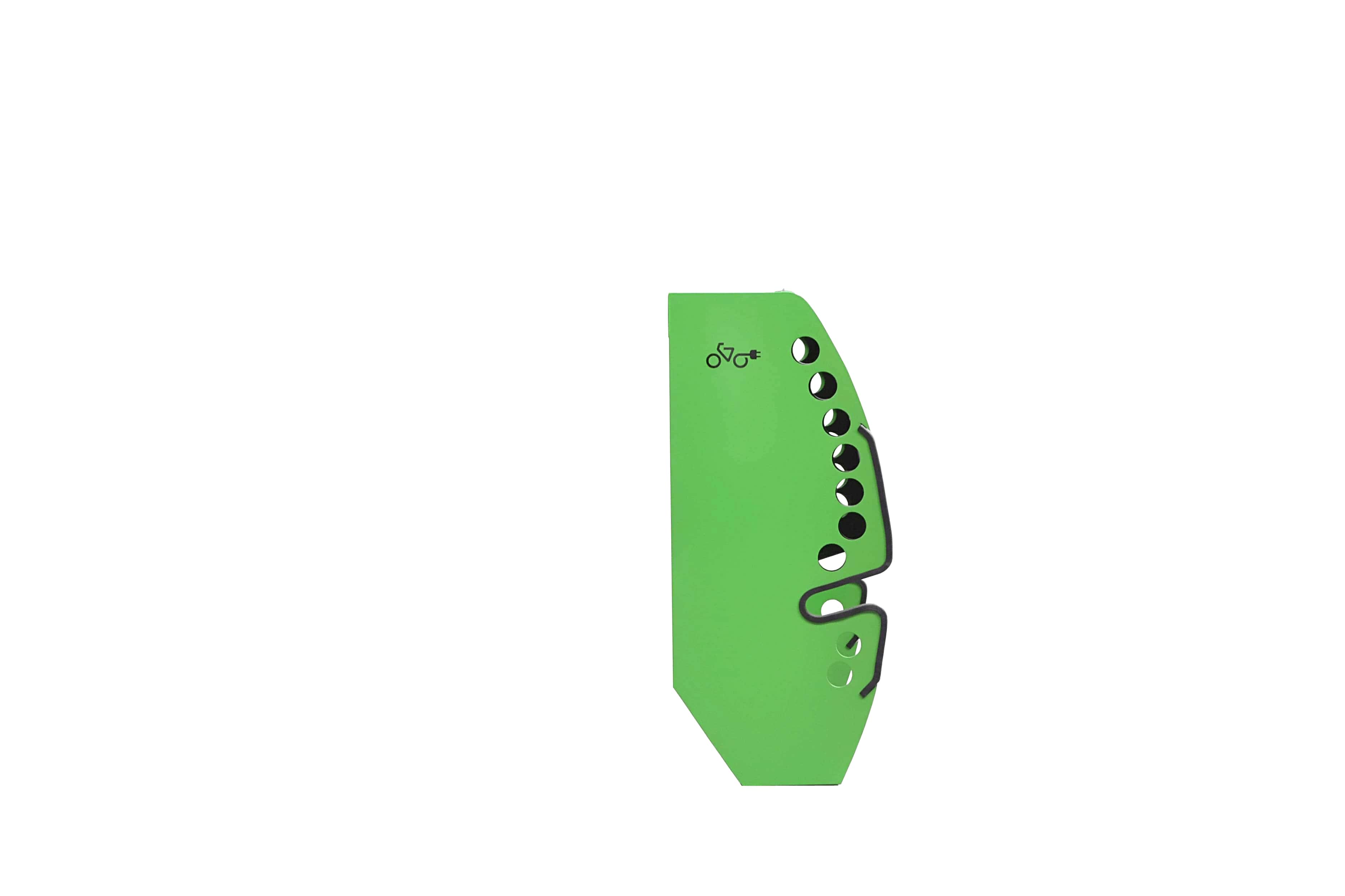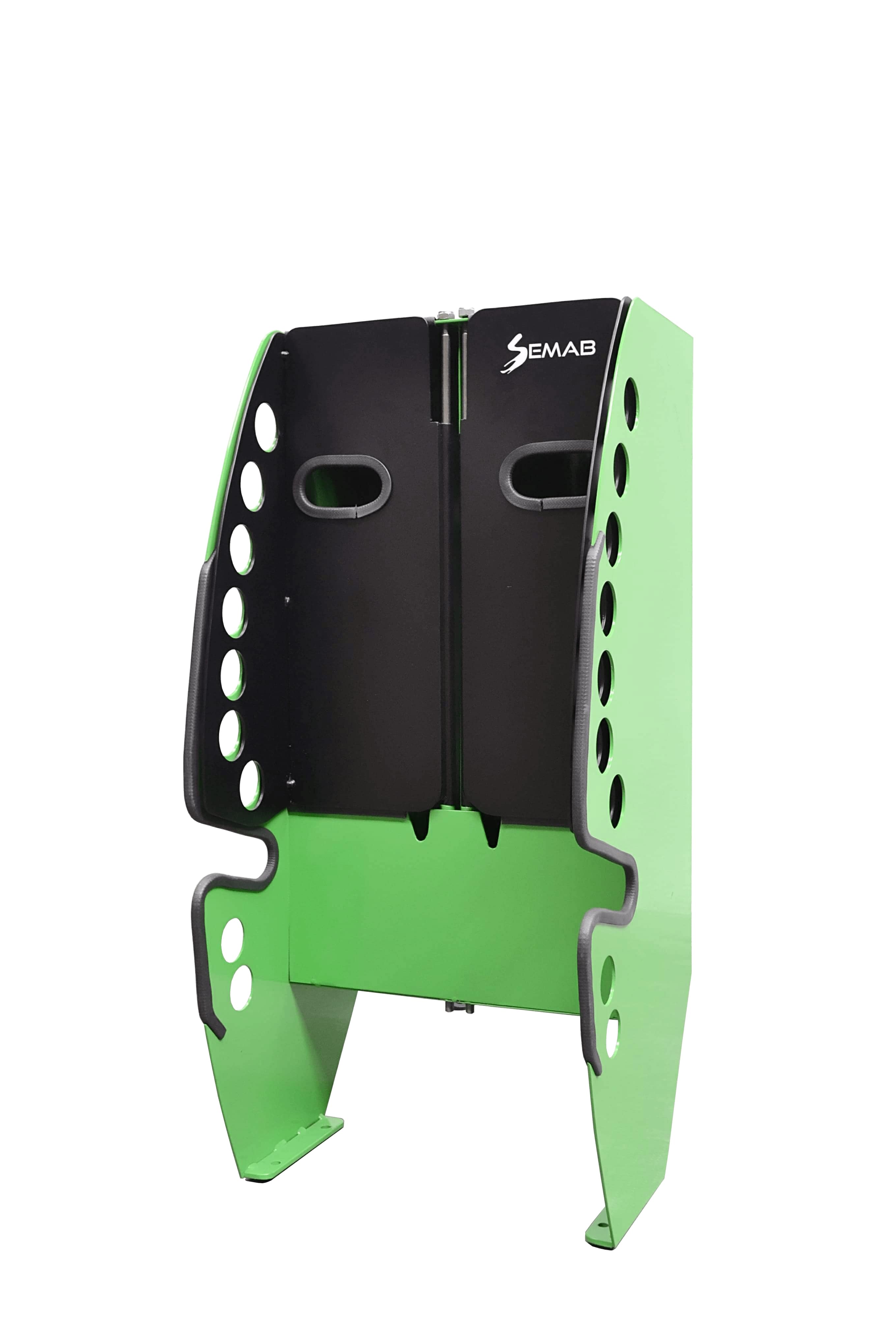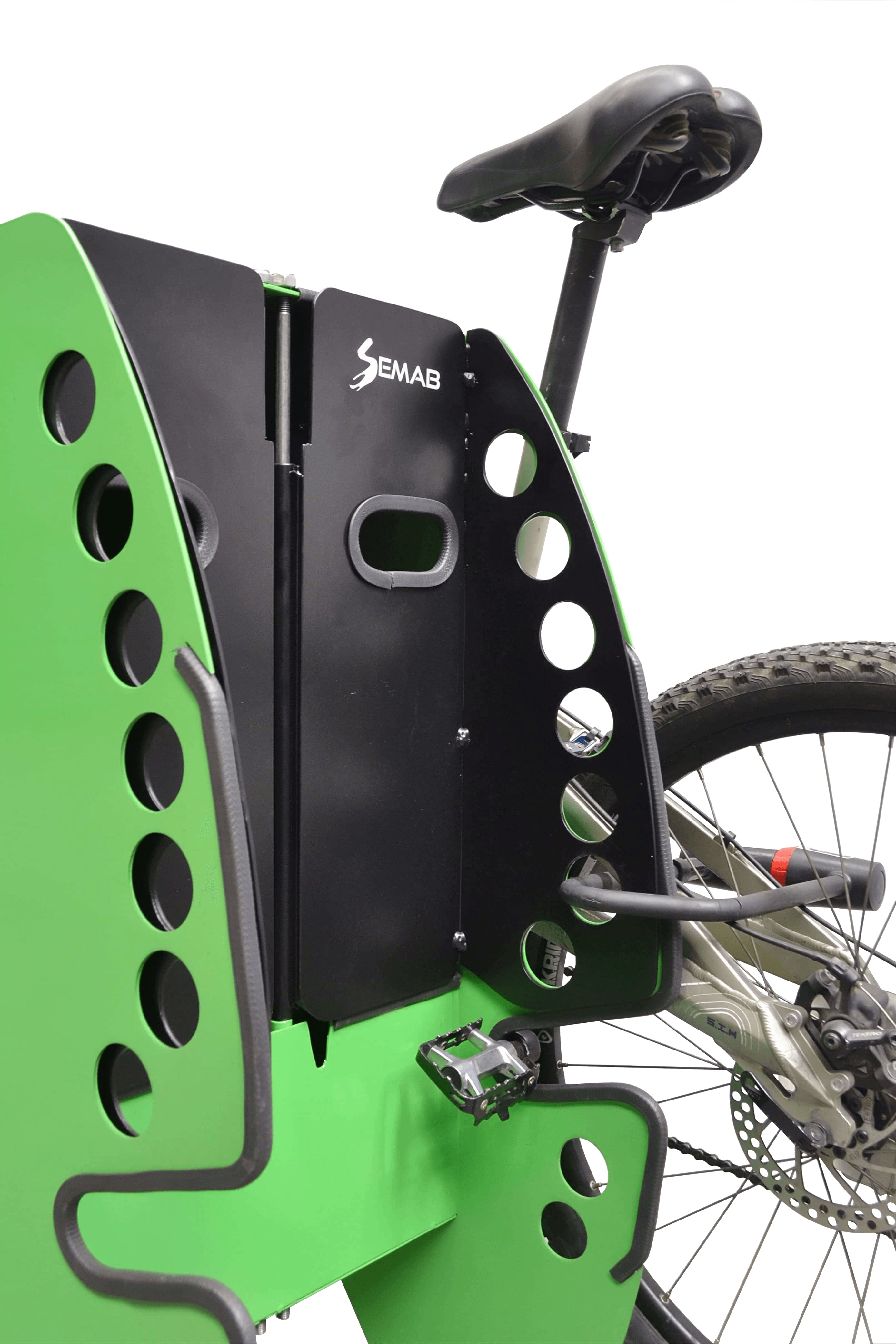 Advantage

Security
The bicycle stays stable and allows it to tie it by the wheels and frame

Maintenance
It does not require it.
Features


Finishing
Painted with two layers (epoxy primer and QUALICOAT polyester paint - special for exteriors). Customizable colors.

Installation
The support is grounded (mechanical anchorage).
Technical Data
Download