SMART RAK is a new support for parking two bicycles on public roads and community spaces.

It incorporates the possibility of charging batteries for electric bicycles.

The bicycle is stable by introducing the pedal into the race.

It incorporates 2 compartments with the plugs for the load and to be able to put the saddle and the helmet.When the bicycle is tied, the compartment is locked and nothing can be unplugged or removed from its interior.

The user has to carry his chain to block the wheels and the frame.

Access to the battery charge can be free or well managed with currency, card or mobile application.

It can be supplied without plugs.
Gallery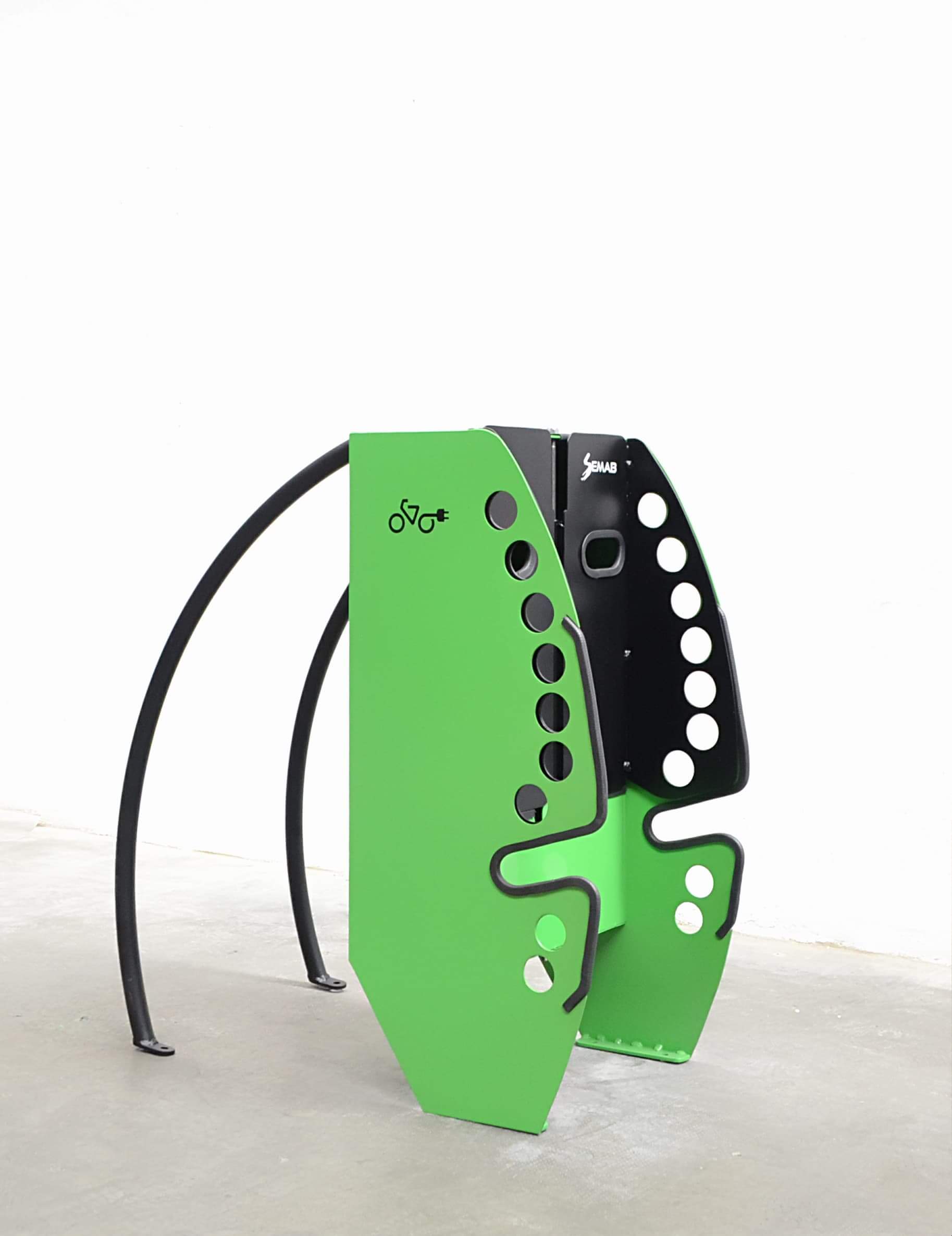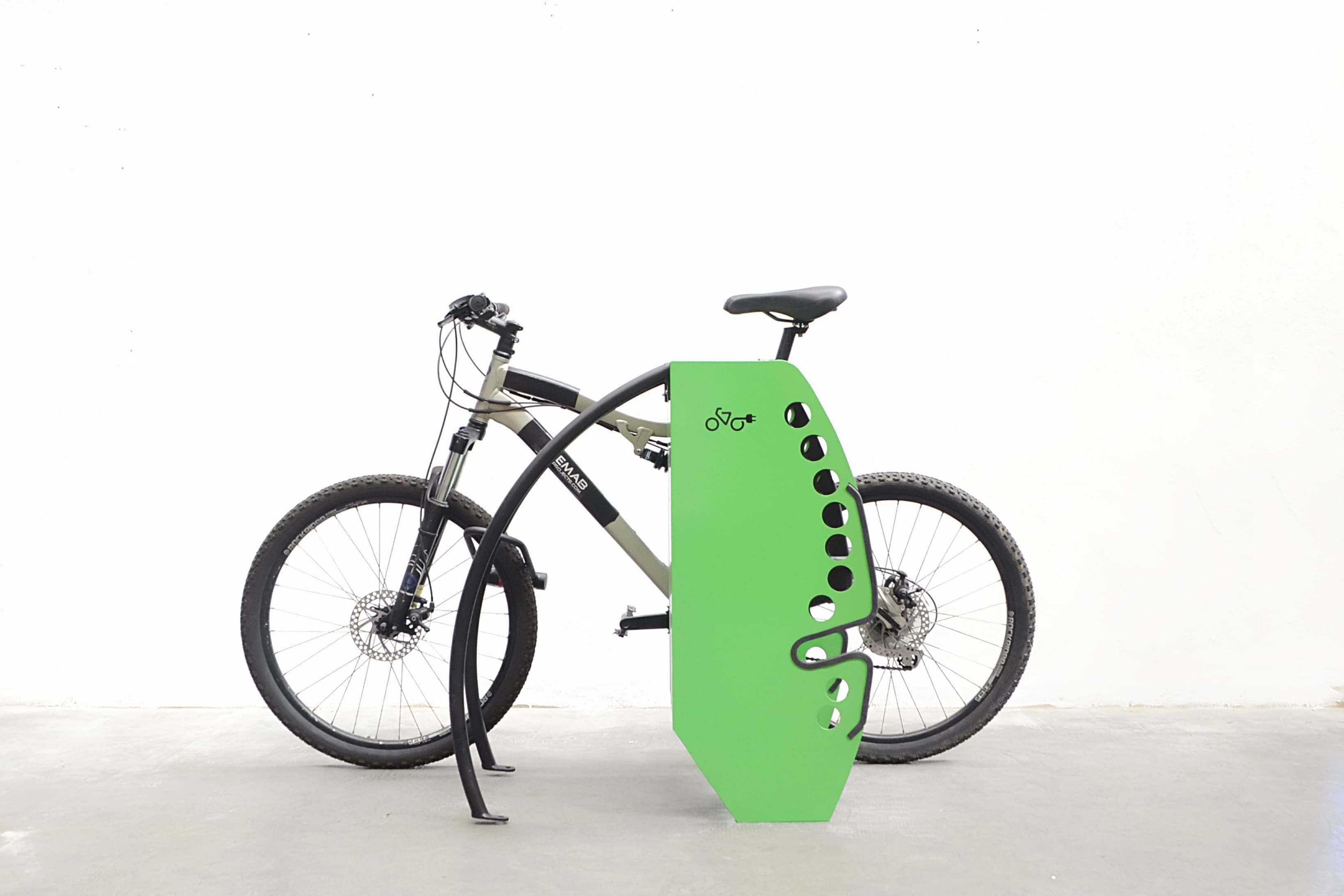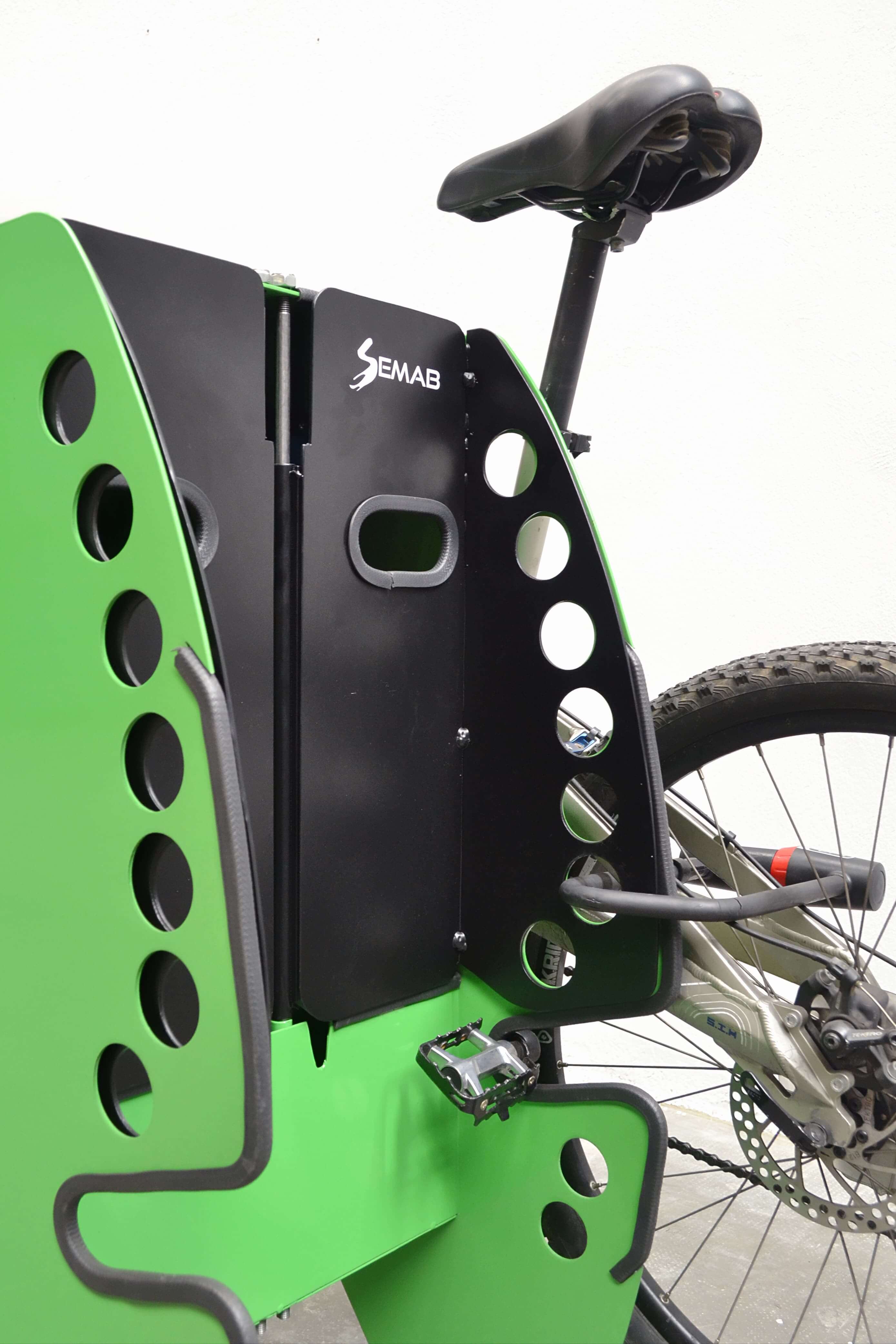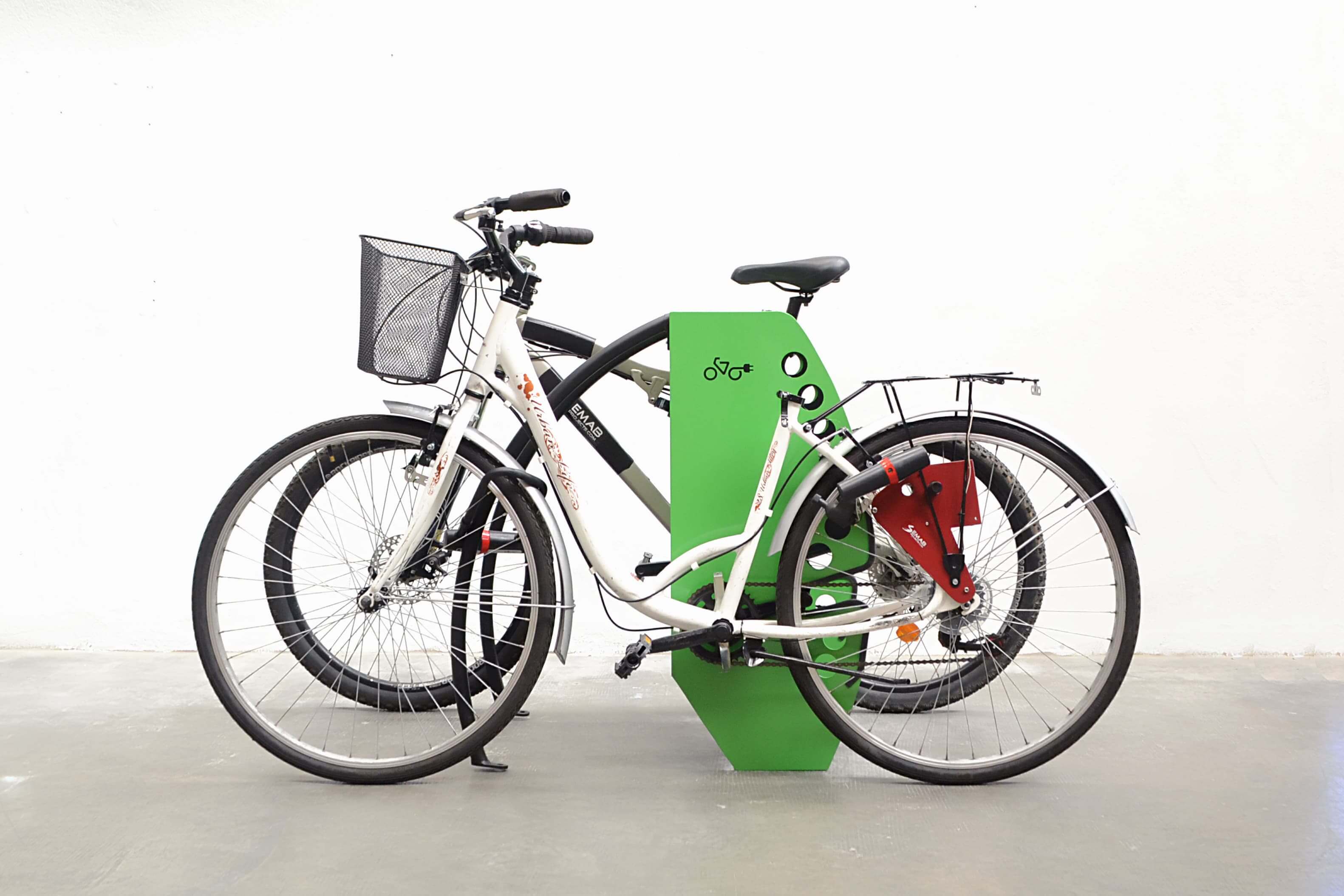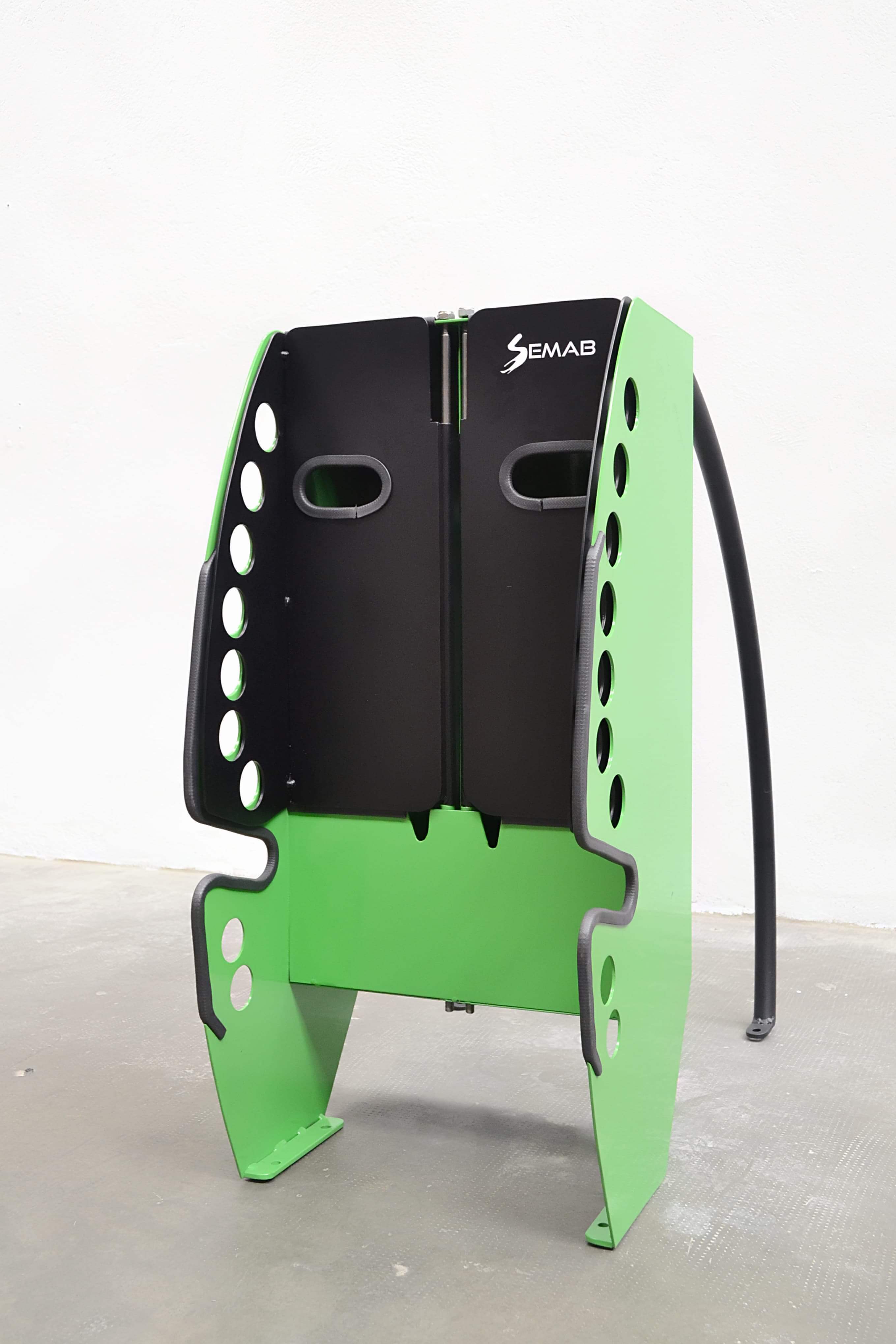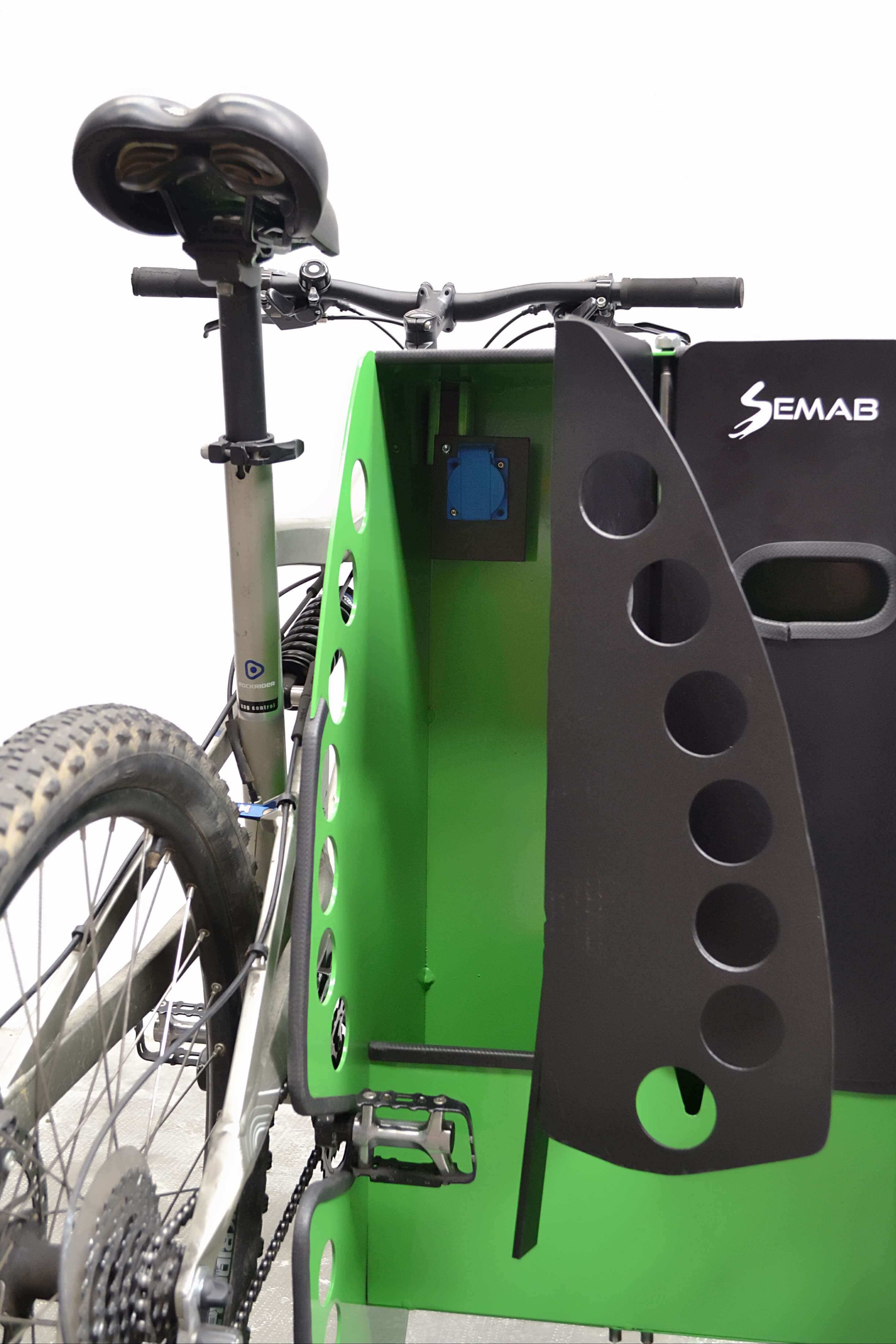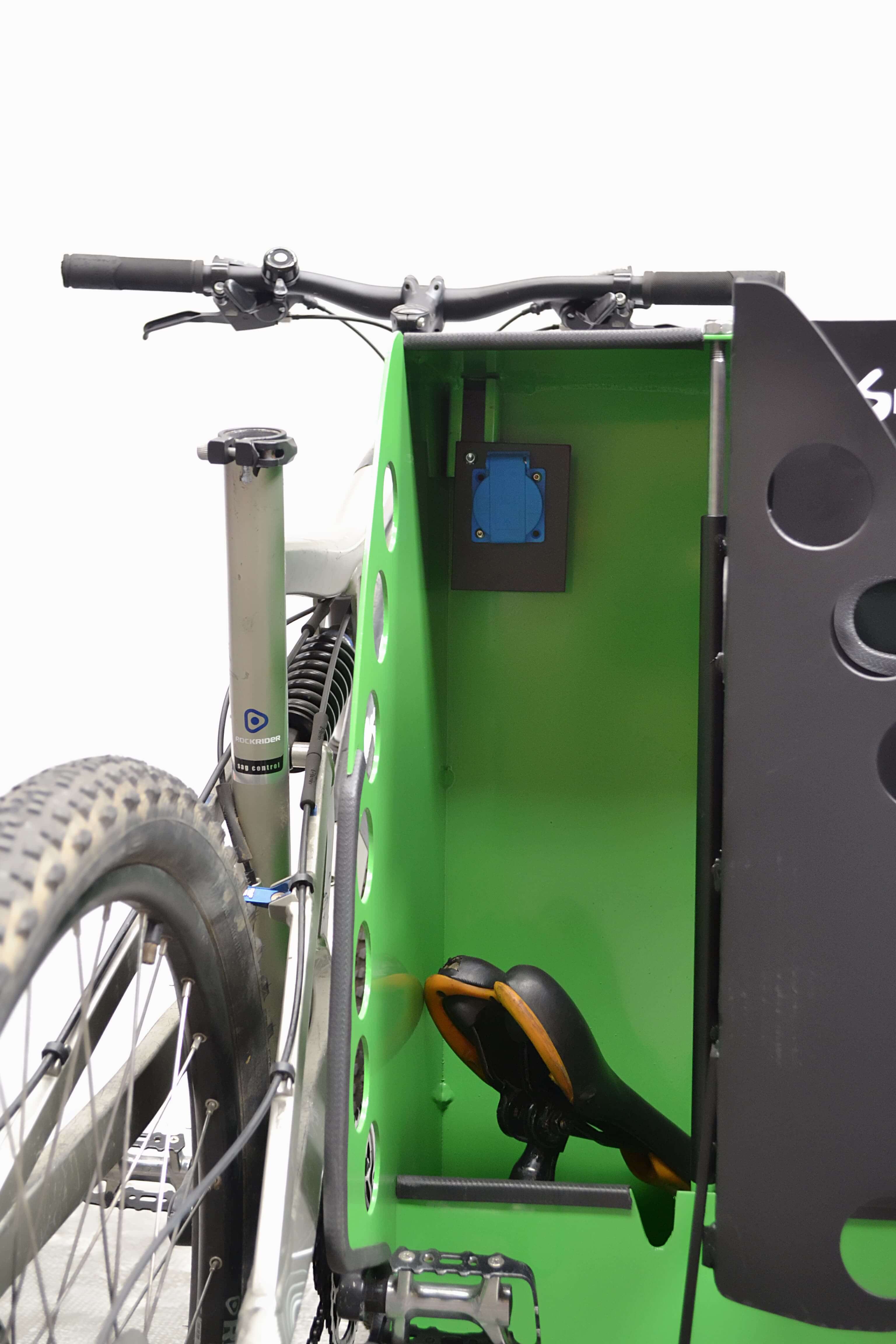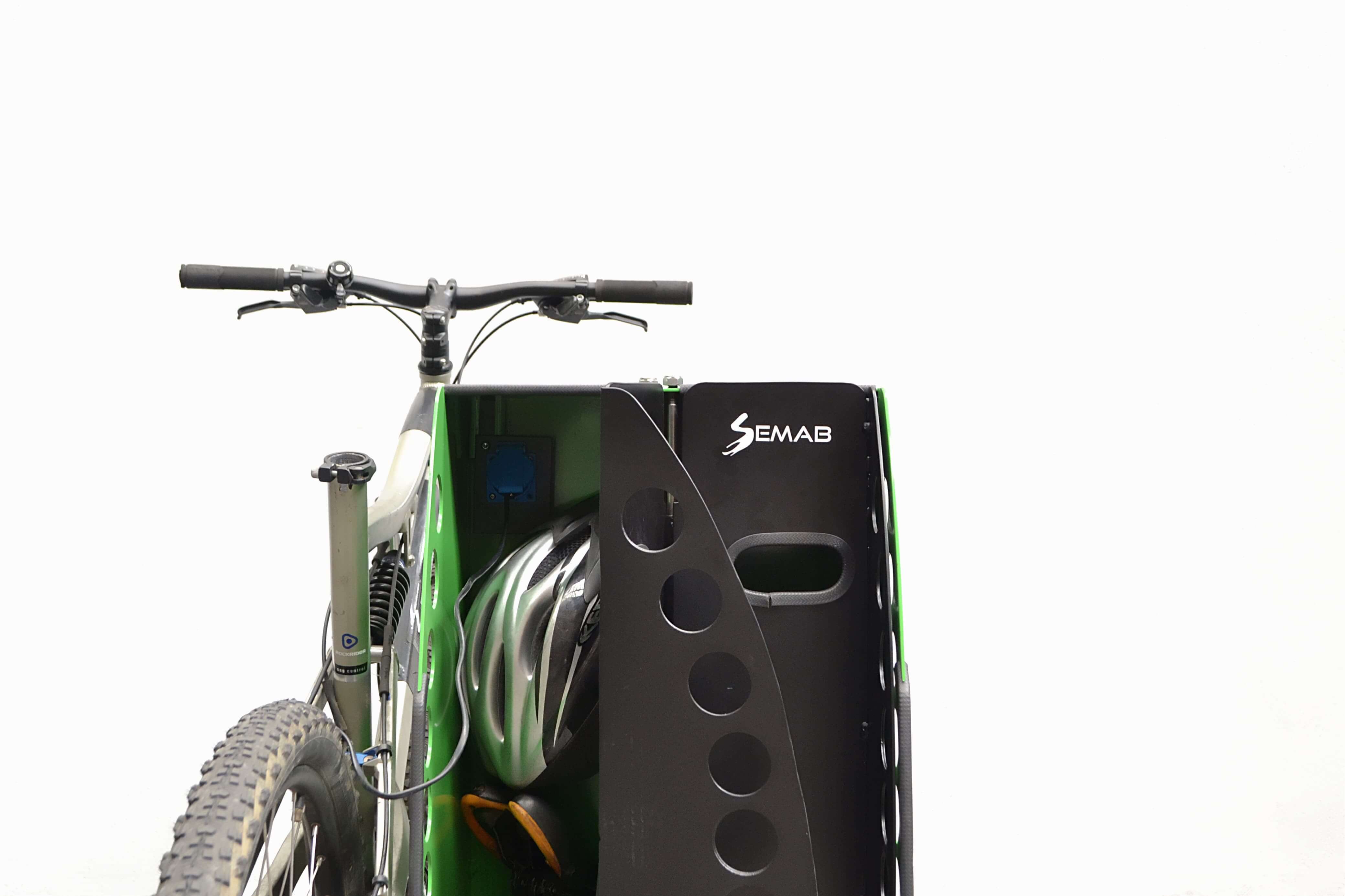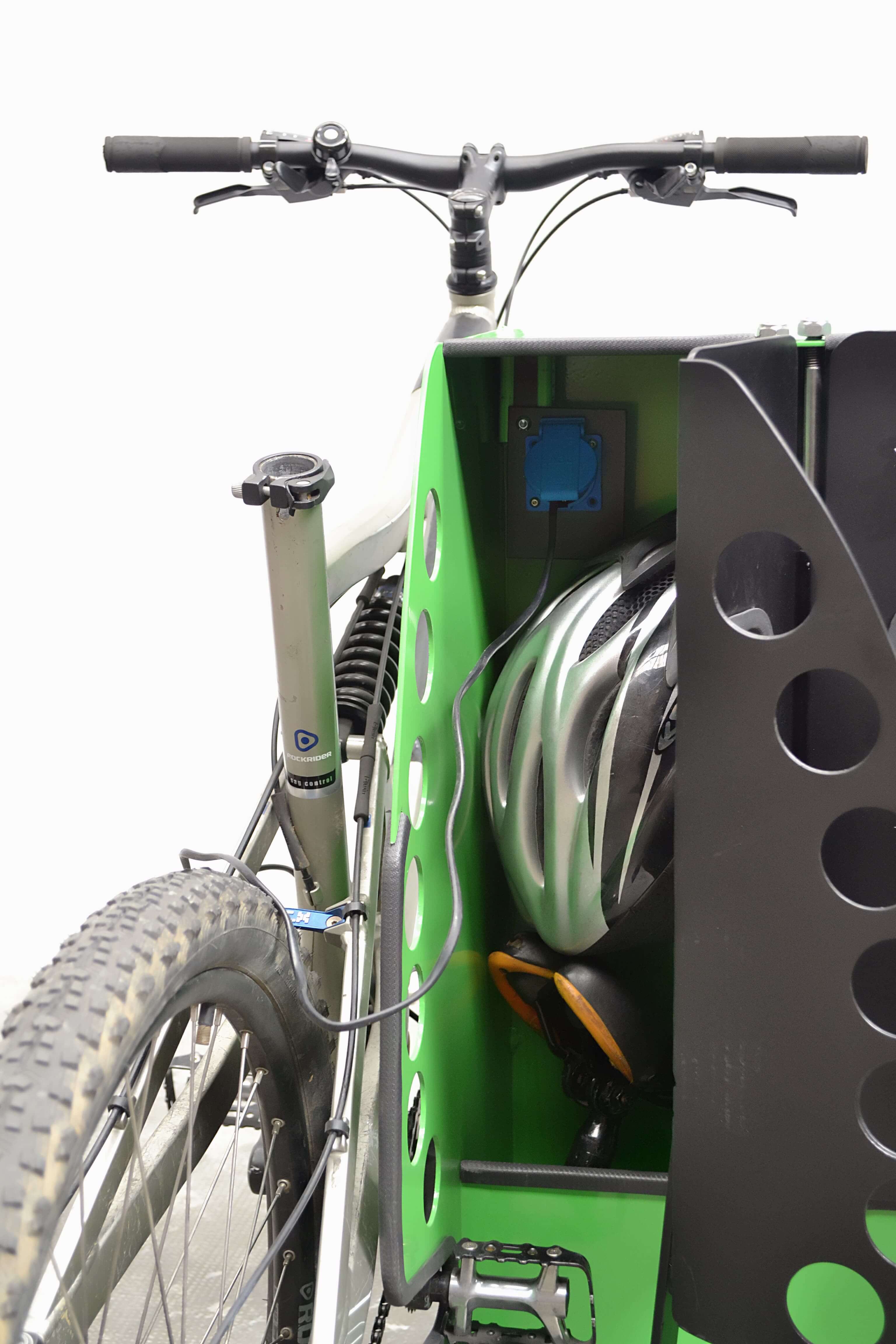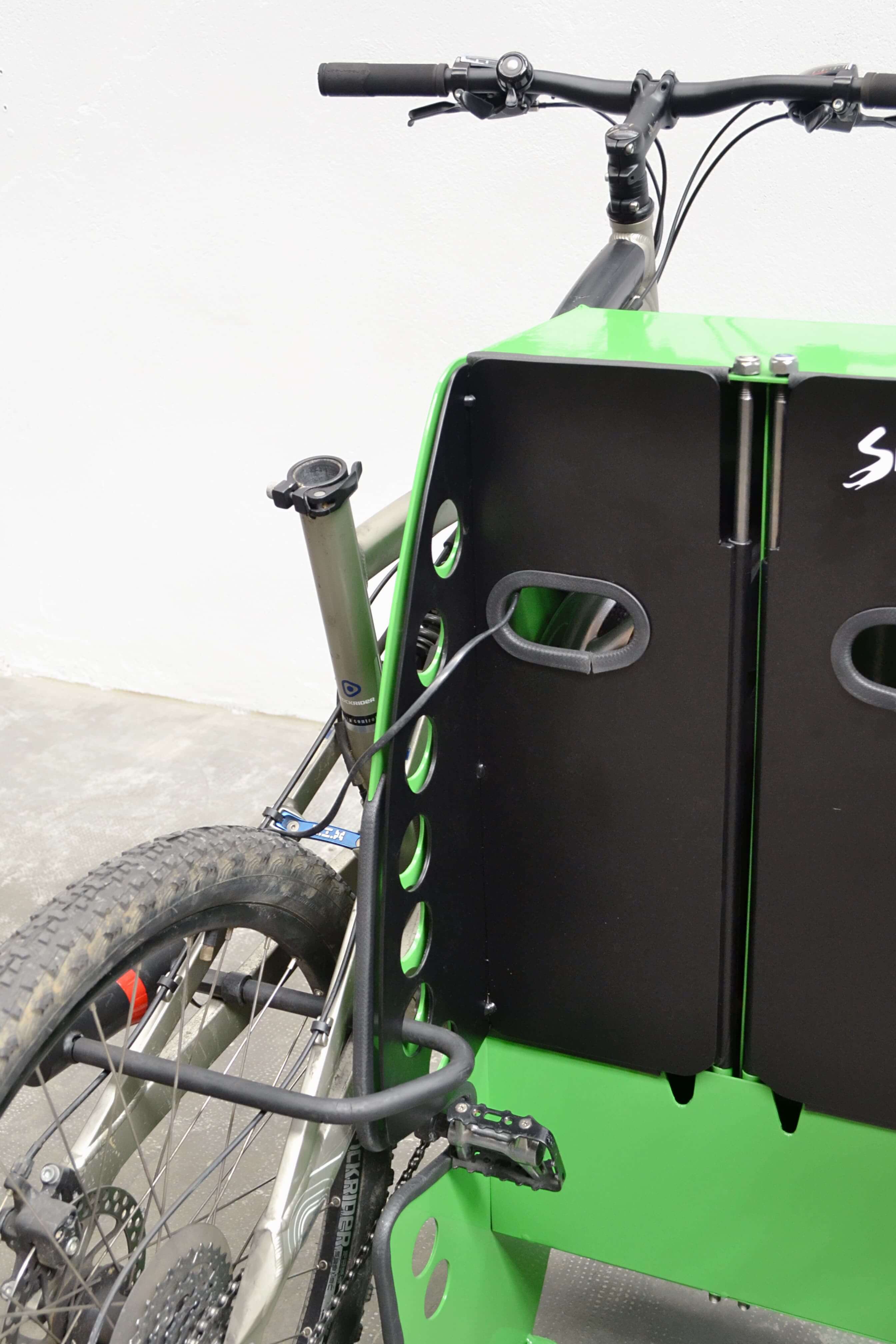 Advantage

Security
La bicicleta se mantiene estable y permite atarla por las ruedas y el cuadro.

Features


Finishing
Pintado a dos capas (imprimación epoxy y pintura poliester QUALICOAT - especial exteriores). Colores personalizables.

Installation
El soporte va fijado al suelo (ancoraje mecánico)
Technical Data
Download