SILINDER T is a parking for two bikes with total safety. 
It integrates case hardened security chain or steel cable with protective sleeve to set both wheels.
There is a hidden and protected compartment where the seat is placed and the helmet can be stored.
Te user just need one padlock to secure all elements of the bike and the helmet.
Gallery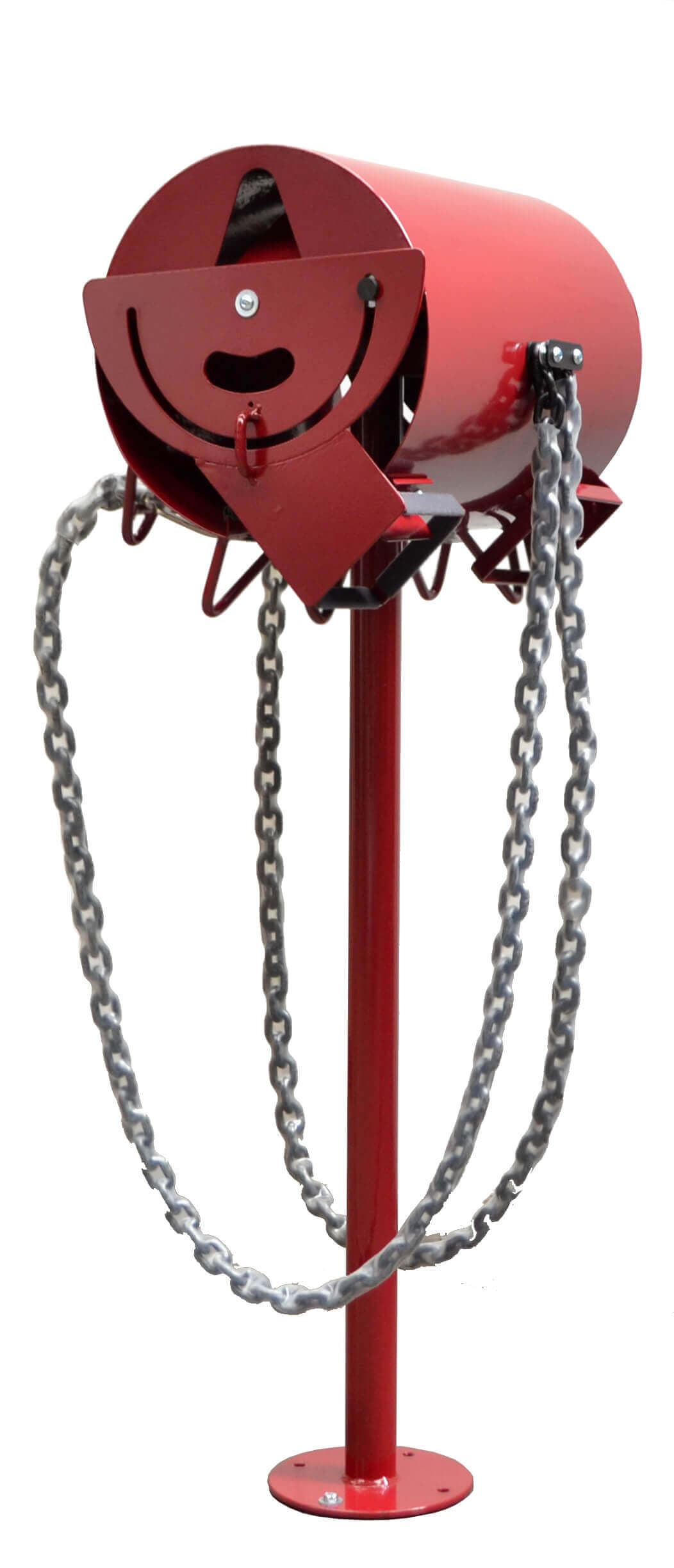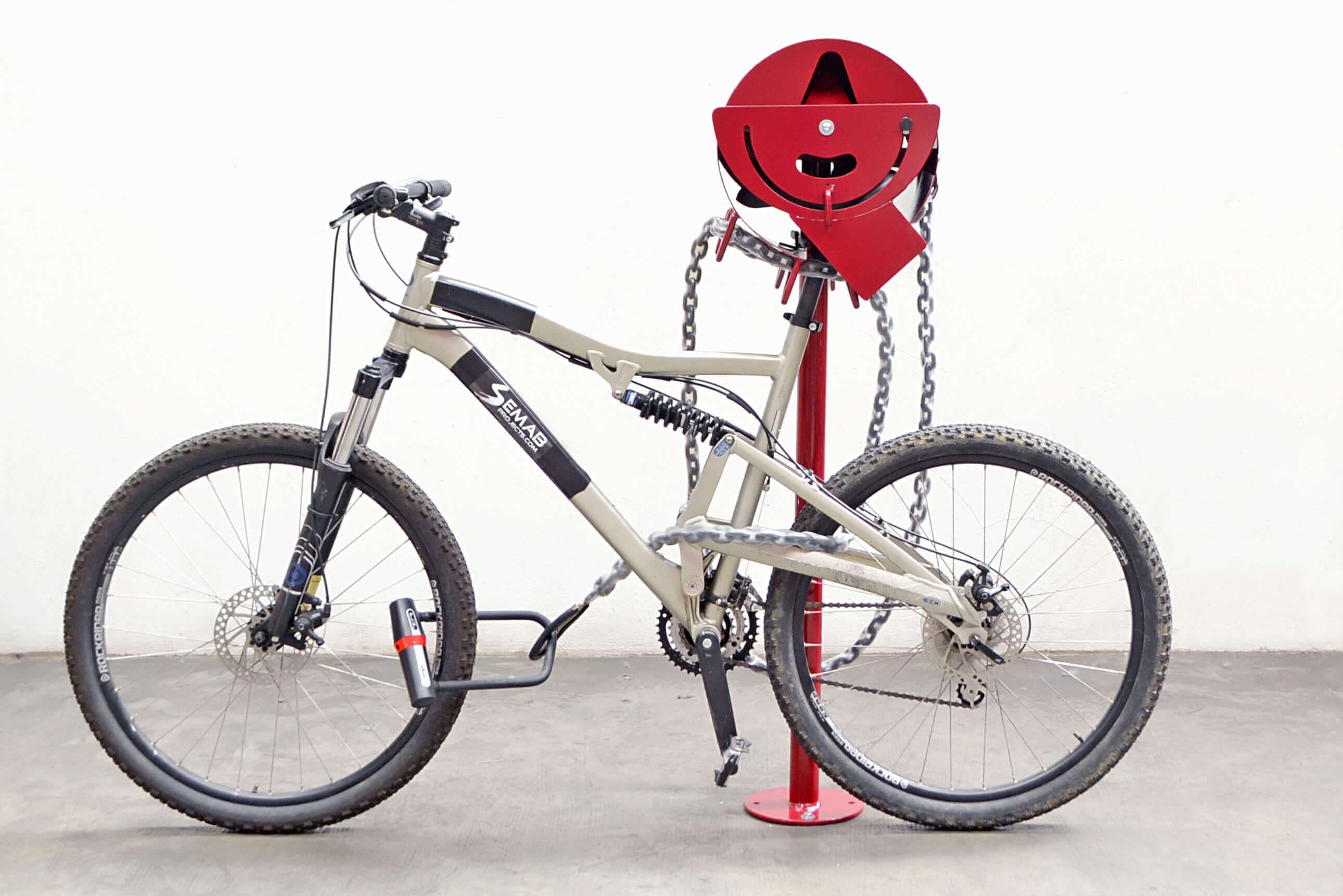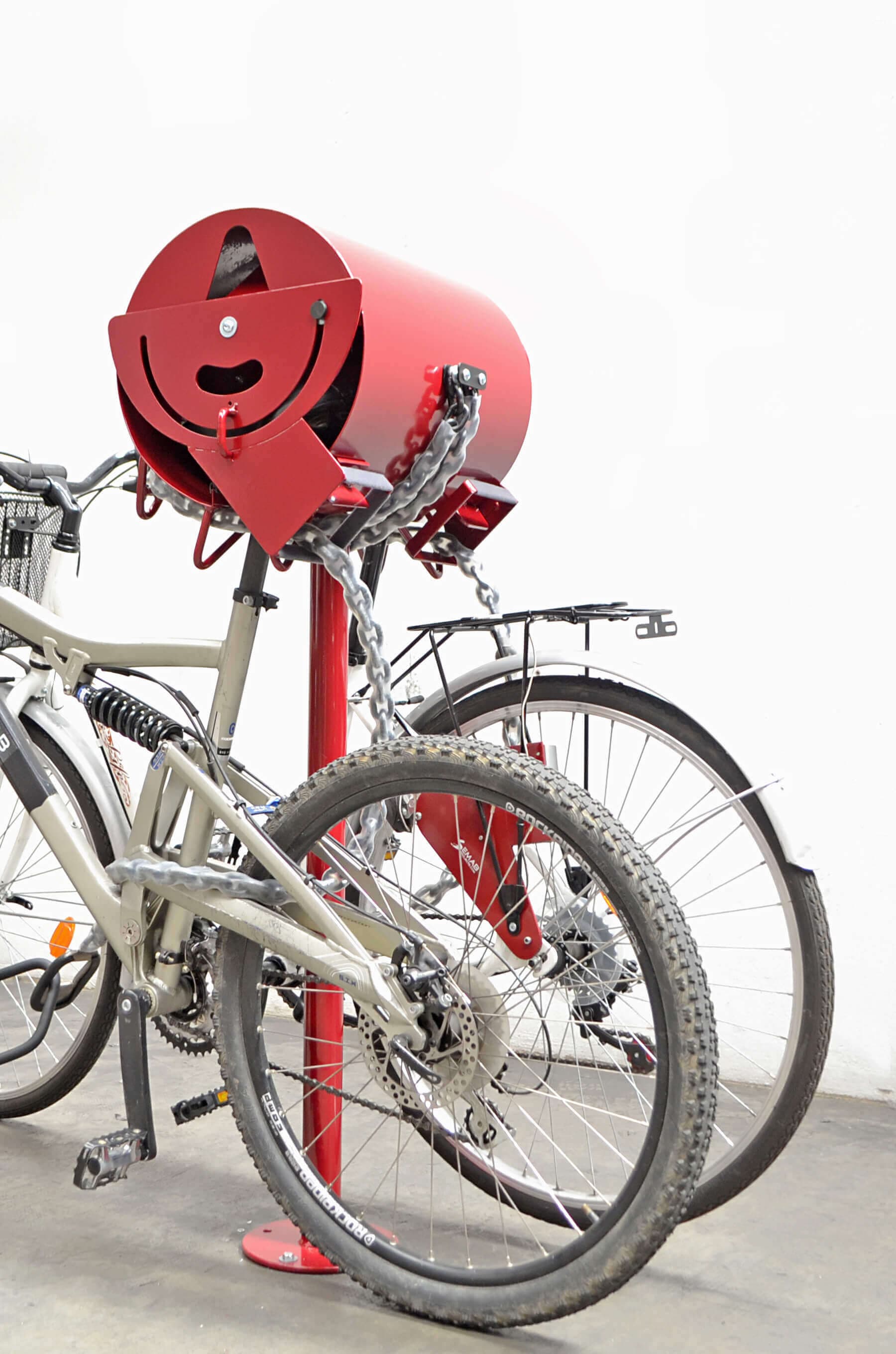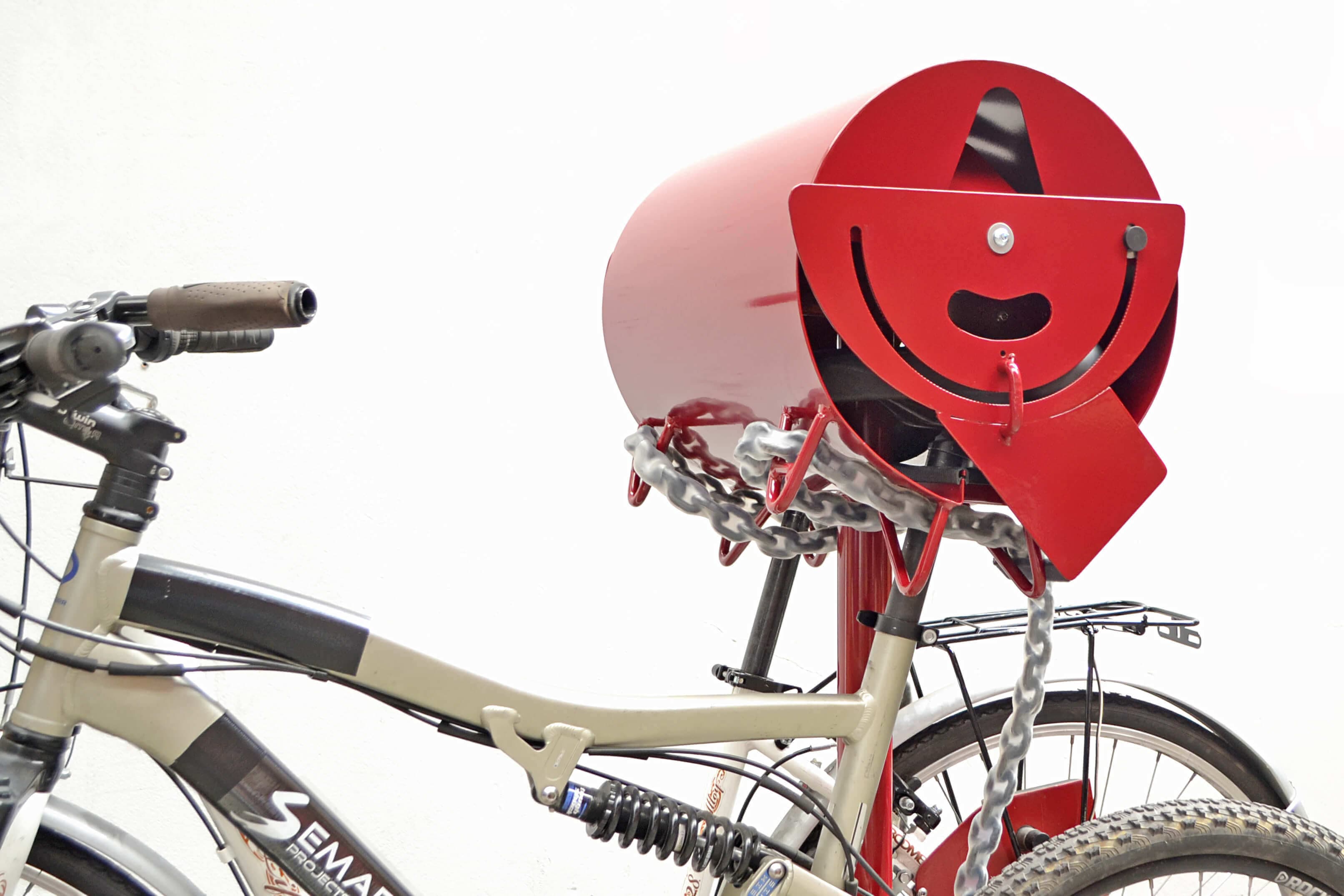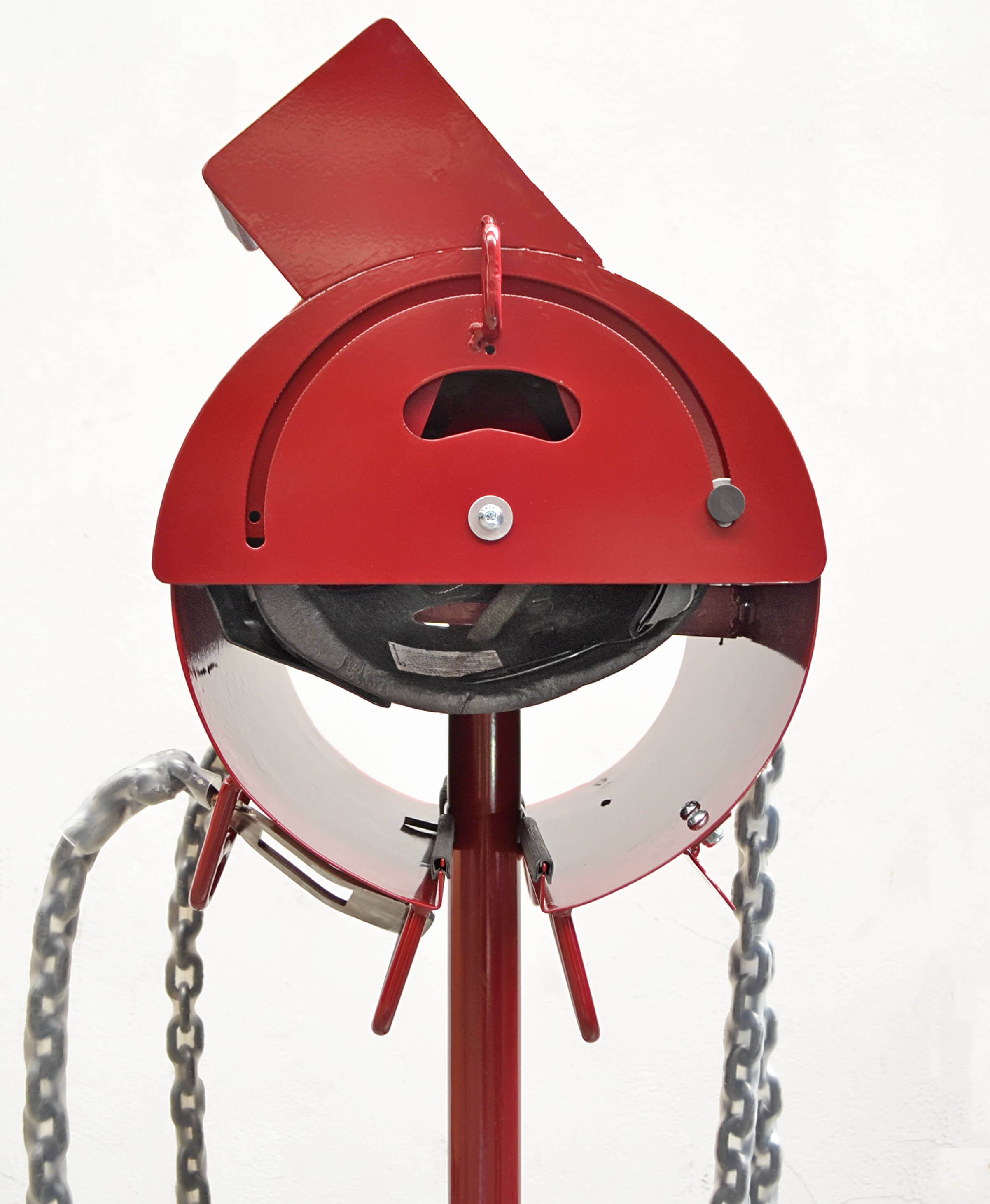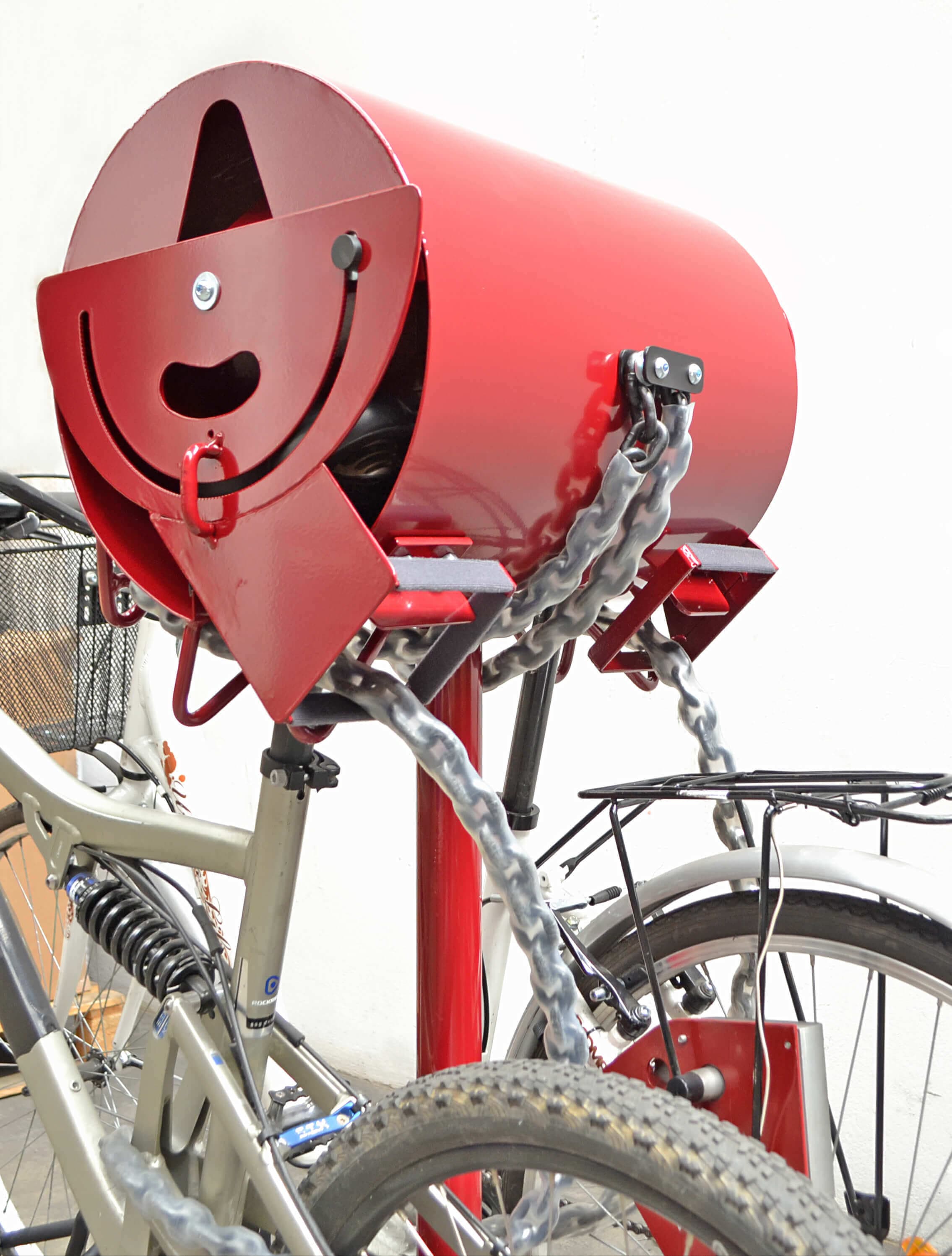 Advantage

Security
Total protection of the bicycle.

Features


Finishing
Coated with 2 layers: 1st epoxy paint (equal to hot-dip galvanization) and 2nd polyester paint (QUALICOAT the special paint for the outdoor use). Customizable colors.

Installation
The bike rack is screw-mounted to the floor (mechanical anchorage).
Technical Data
Download