POL is a bike rack to park bicycles in public and community areas.
It integrates two chains with the protective sleeve to lock both wheels and the frame.
The locking system can be a key, a programmable card operated or by user's own padlock.
There is an option to charge the electric bikes.
Gallery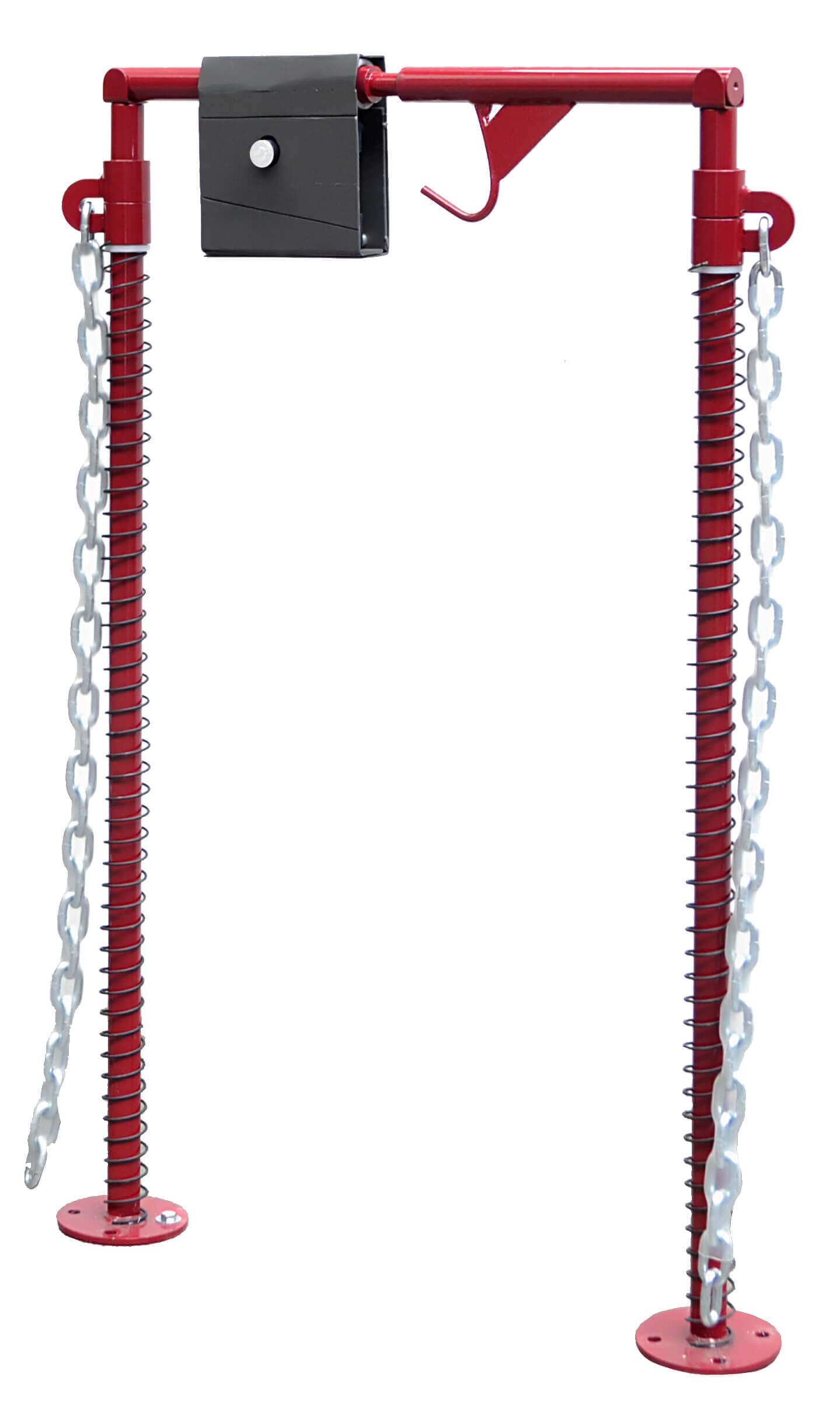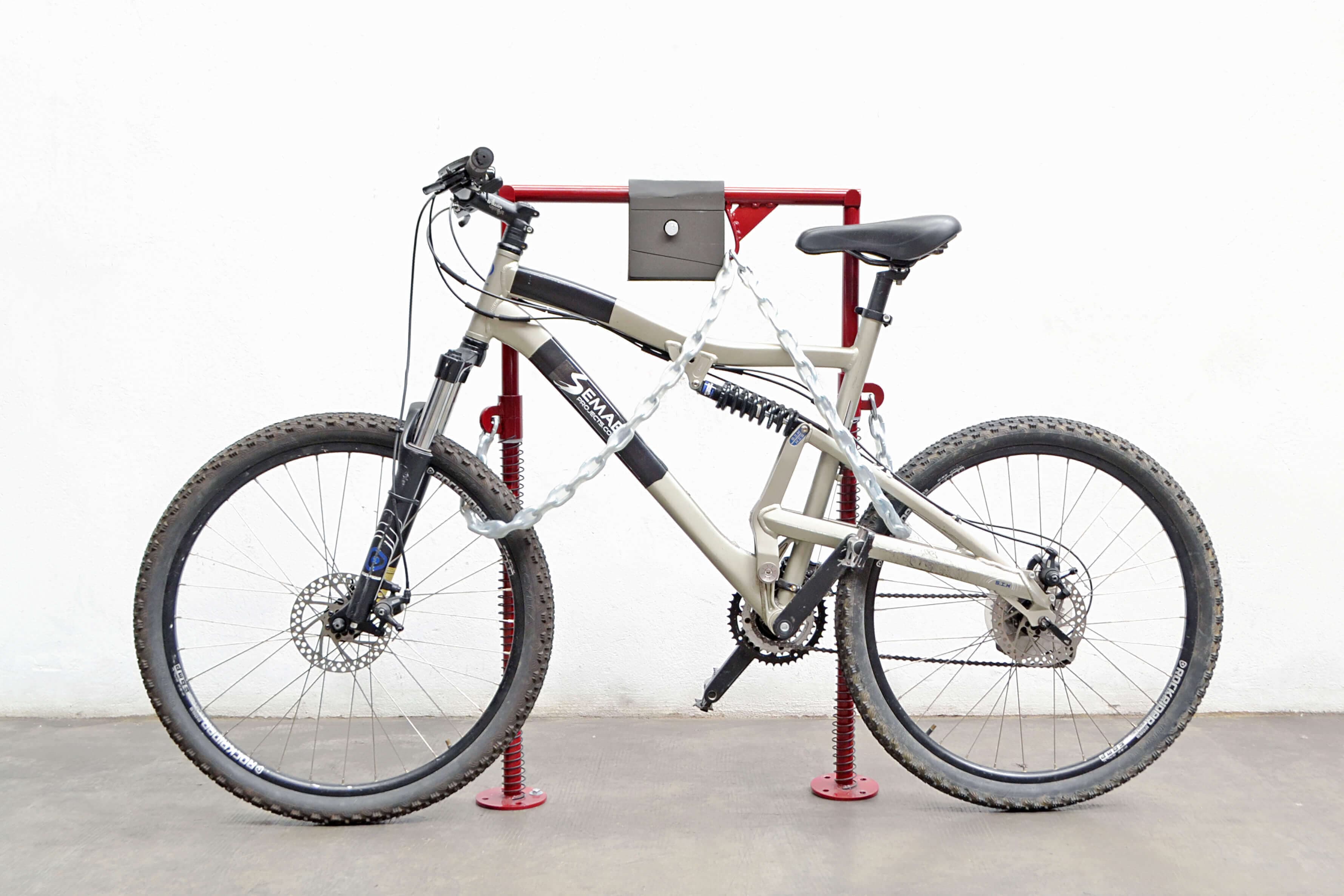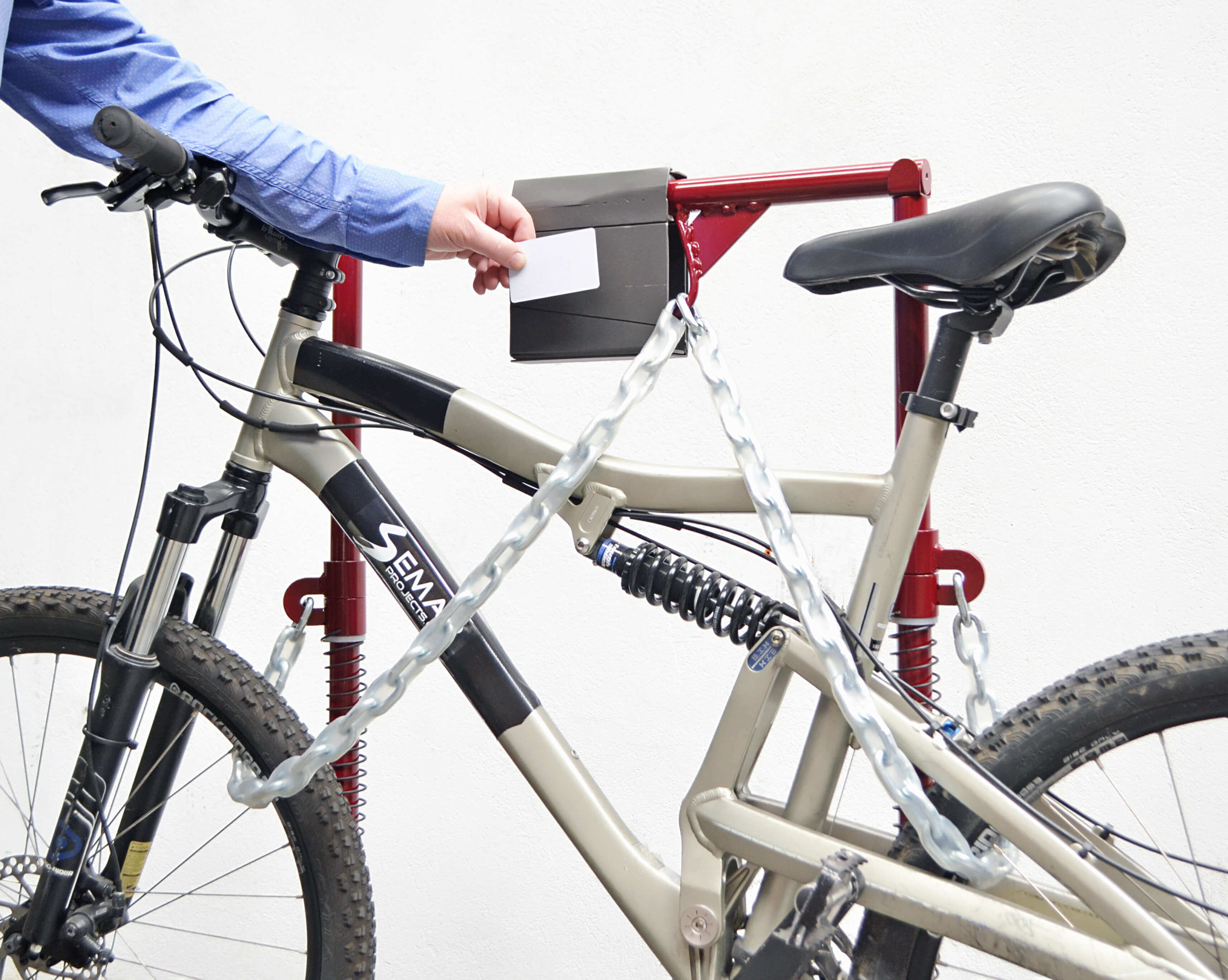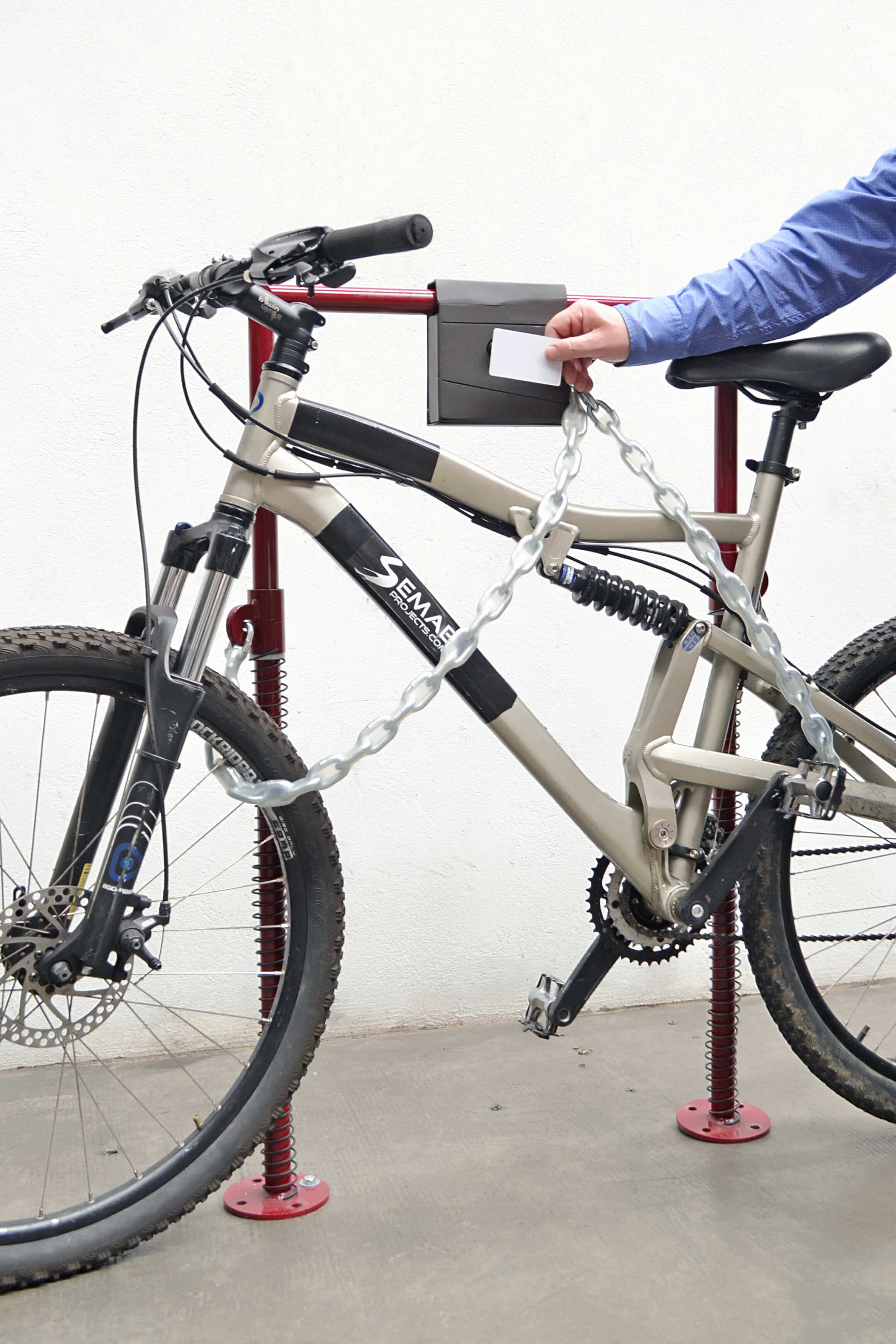 Advantage

Security
Total protection of the bicycle.

Features


Finishing
Coated with 2 layers: 1st epoxy paint (equal to hot-dip galvanization) and 2nd polyester paint (QUALICOAT the special paint for the outdoor use). Customizable colors.

Installation
The rack is screw-mounted to the floor (mechanical anchorage).
Technical Data
Download