PKB is a new support for secure bike parking and storage, on the streent, int public and private garages.
It integrates all the mechanisms to lock a bike (two wheels are blocked automatically, as well as the frame and the seat). The user does not need to bring any security mechanism.
The locking system can be a coin, a key, a programmable card operated or by the user's own padlock.
Option of incorportation of a prepayment system (minutes, hours, days, etc.) through an appropriate software.
Option of charging electric batteries.
Gallery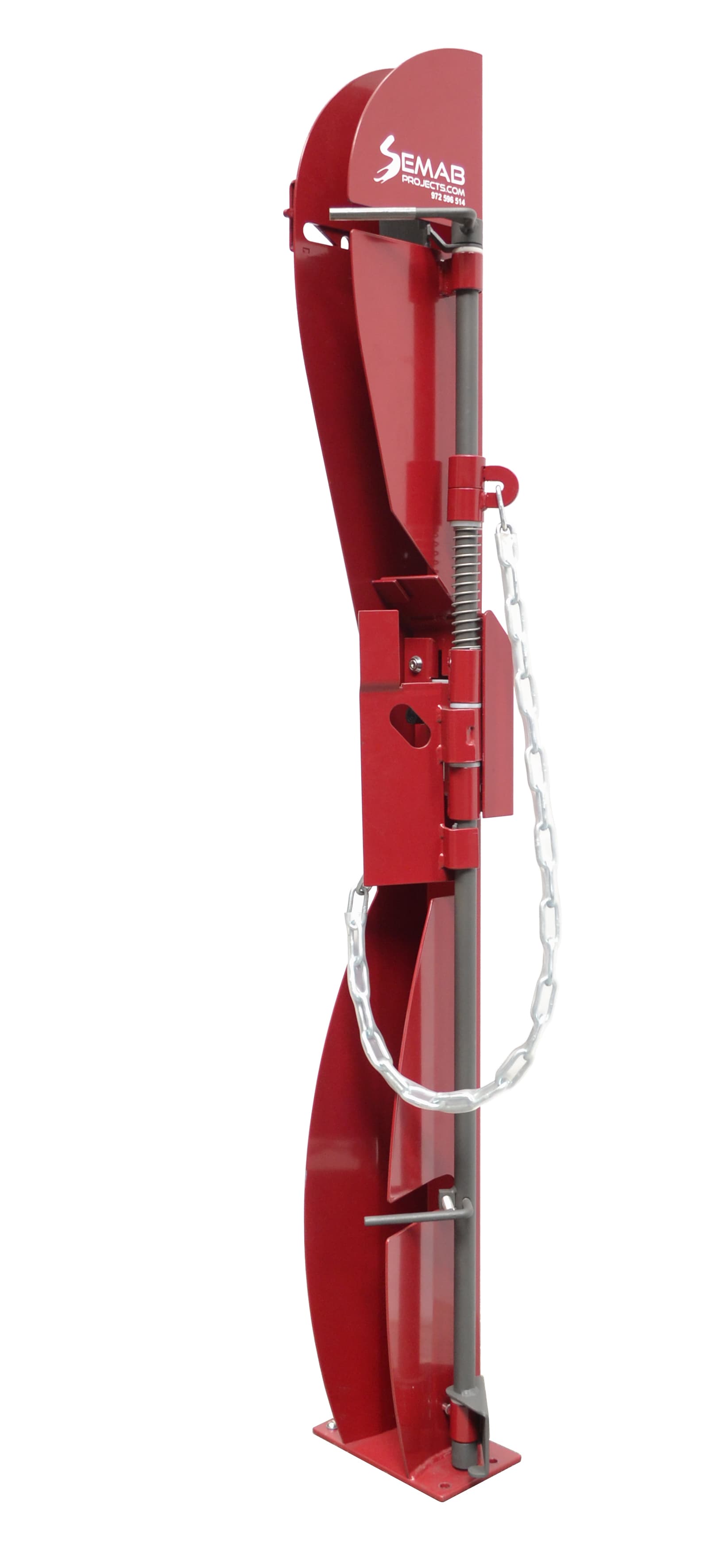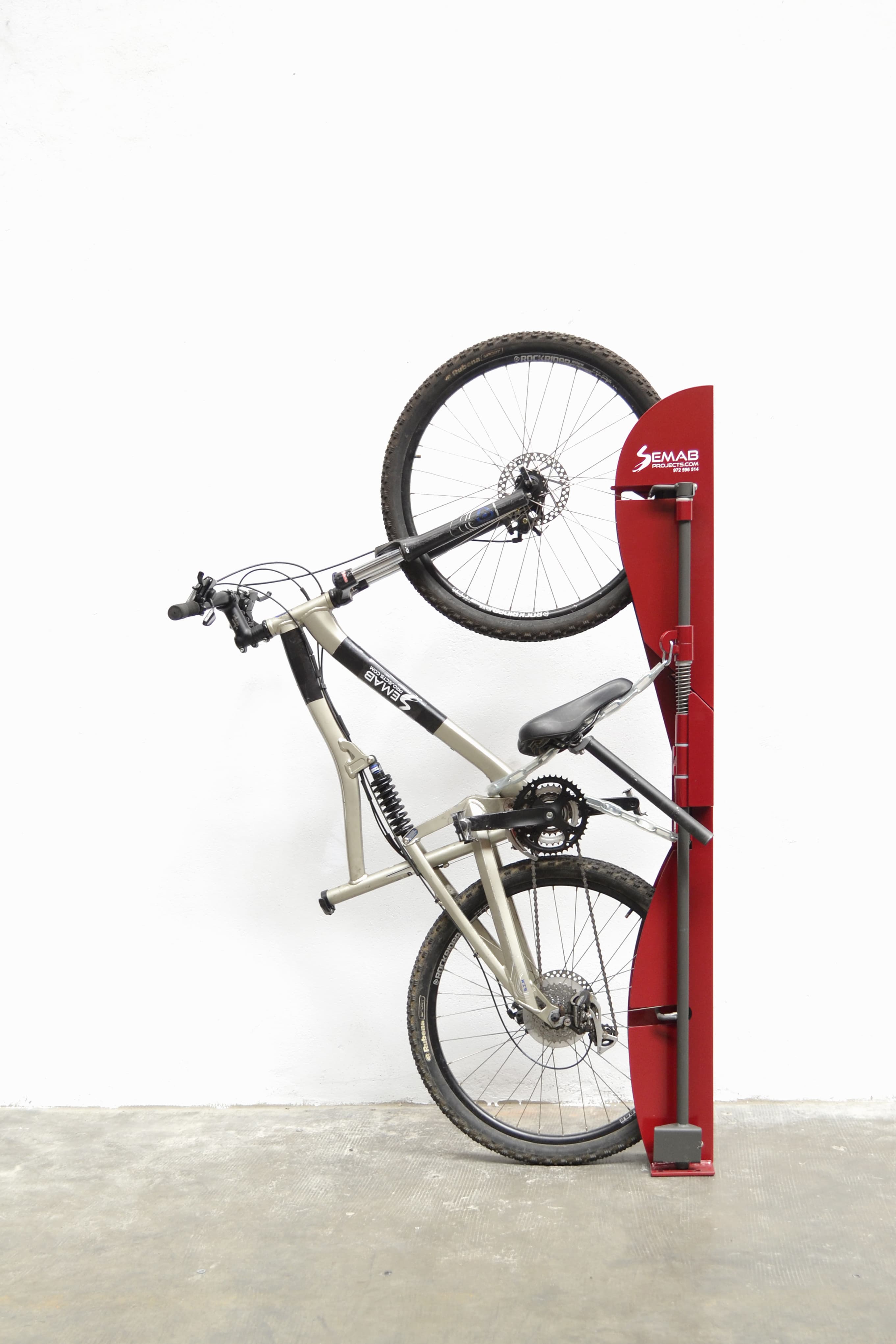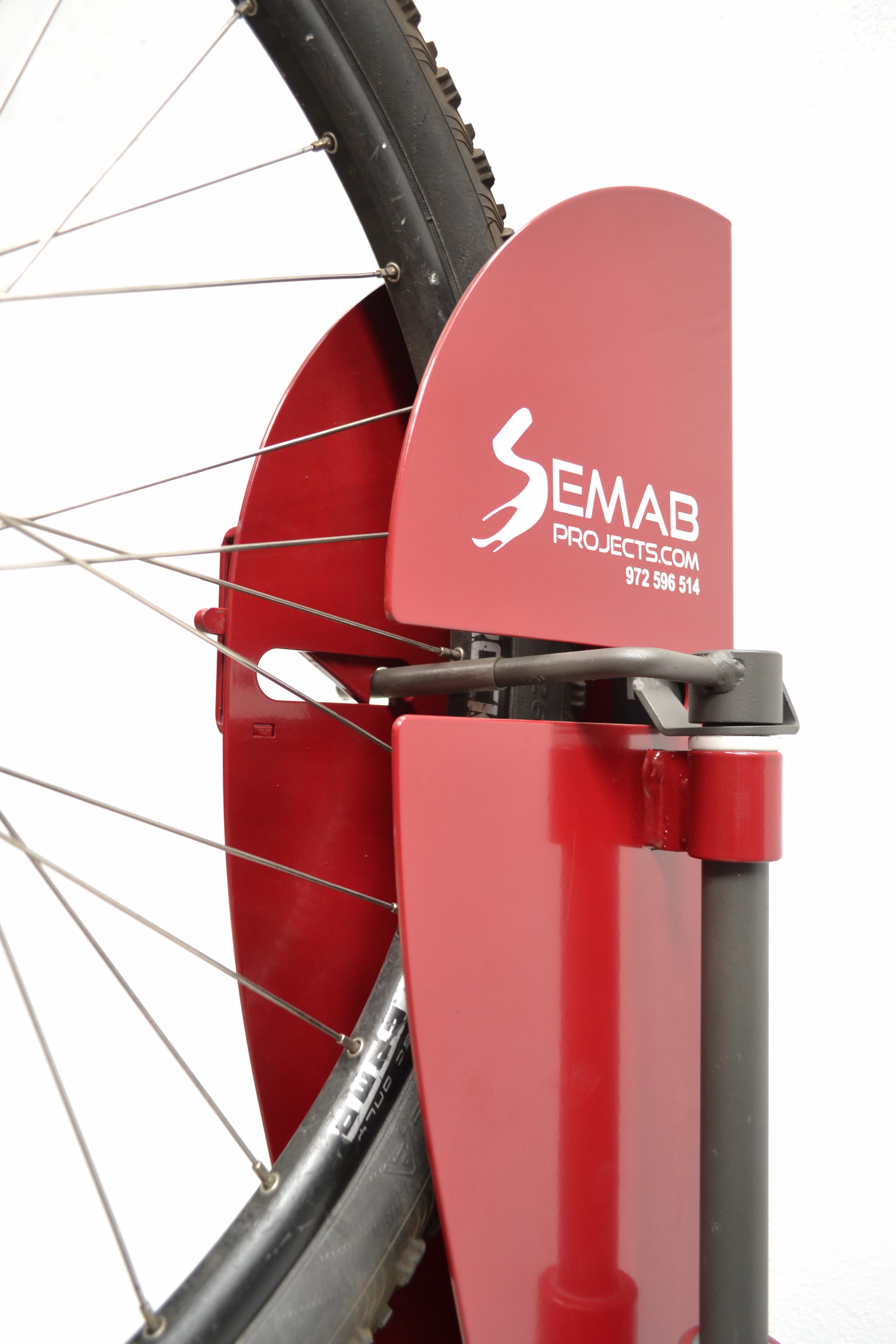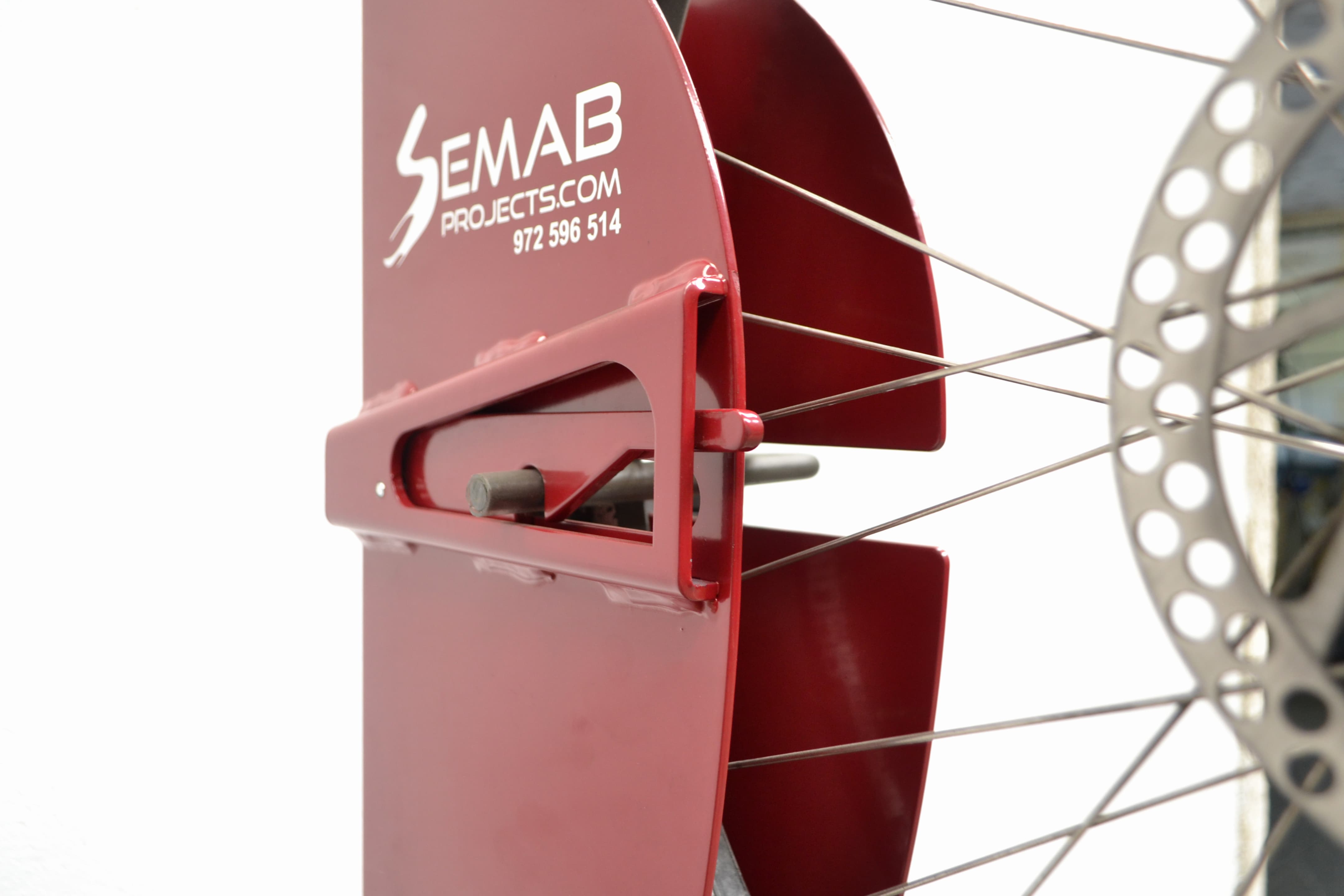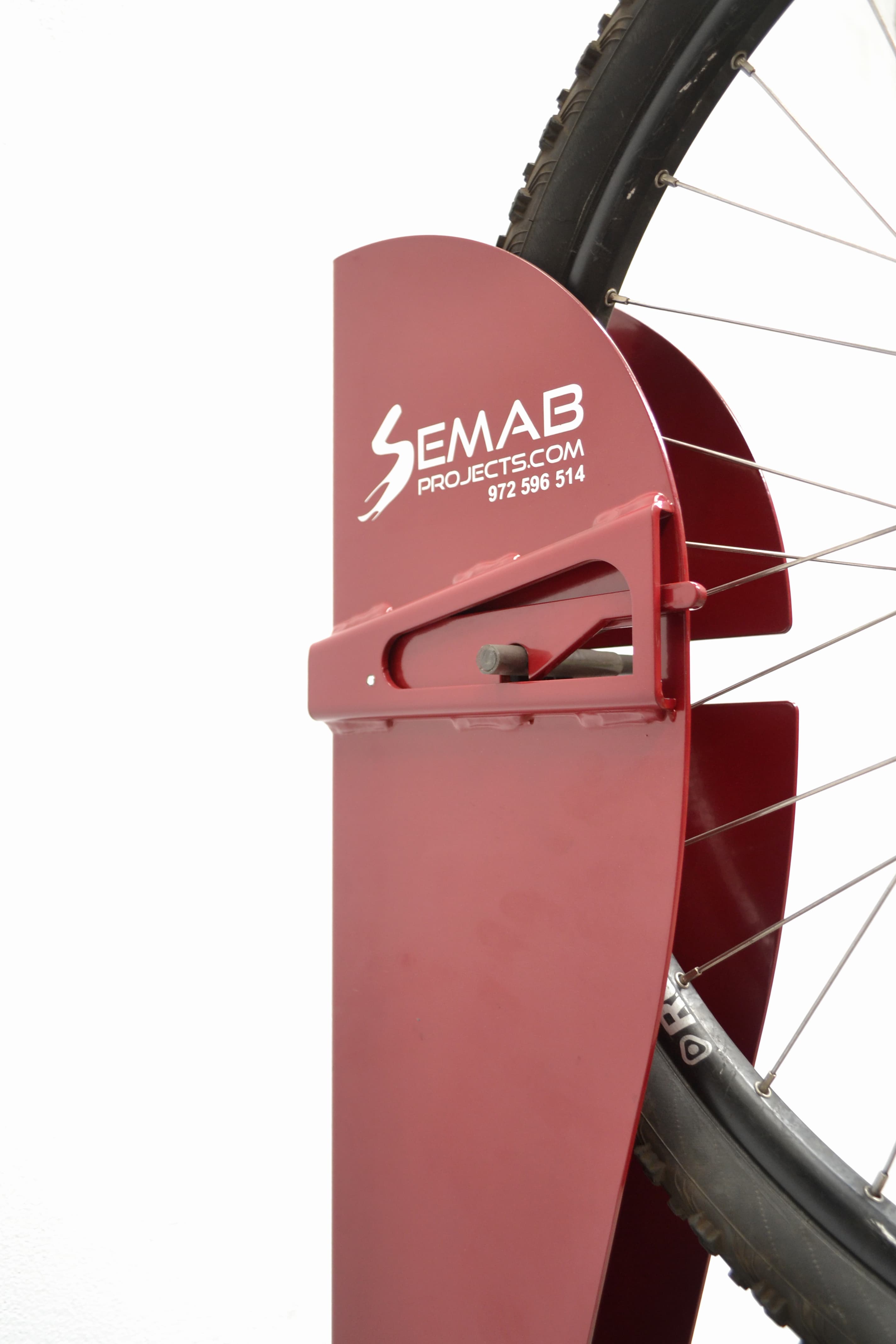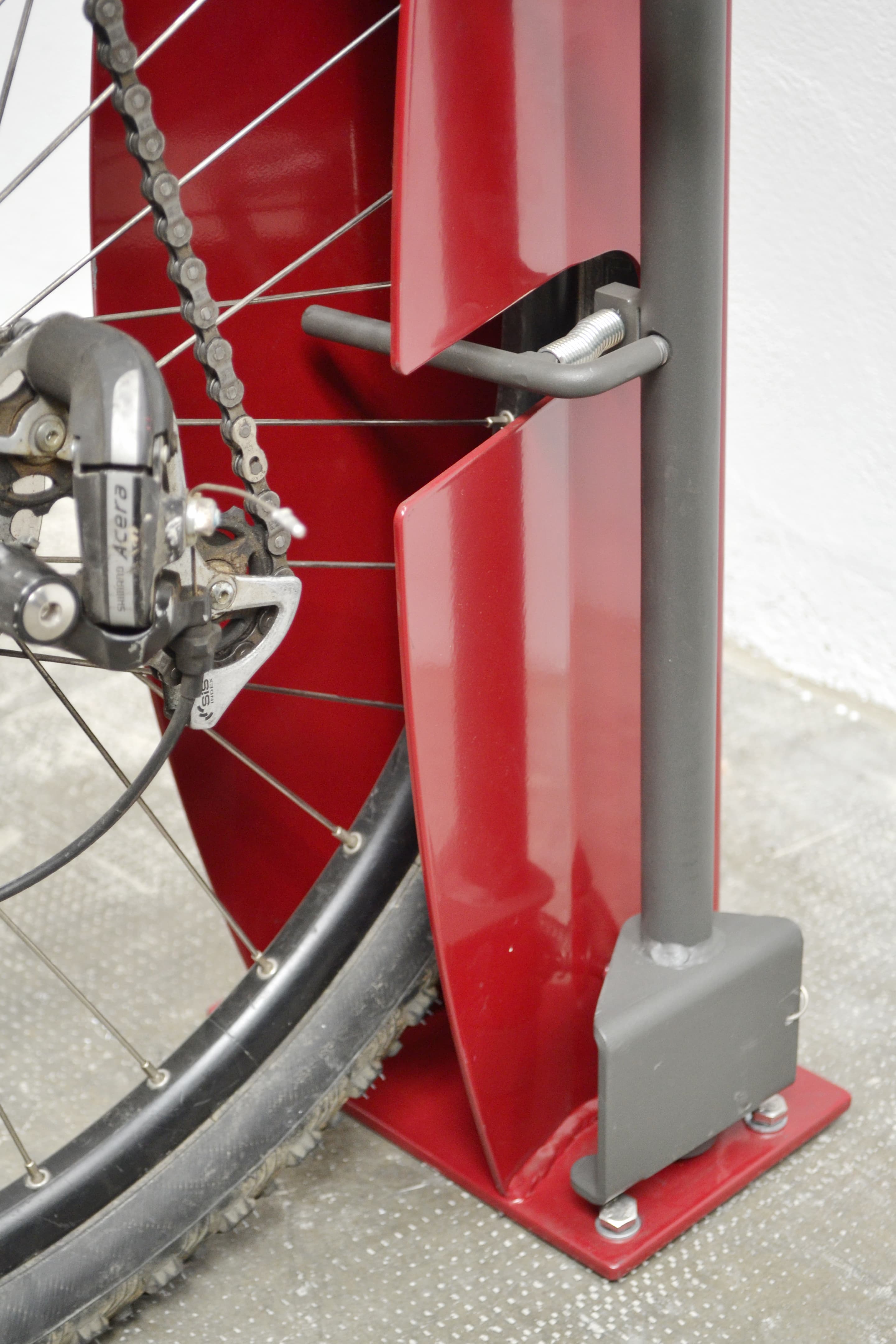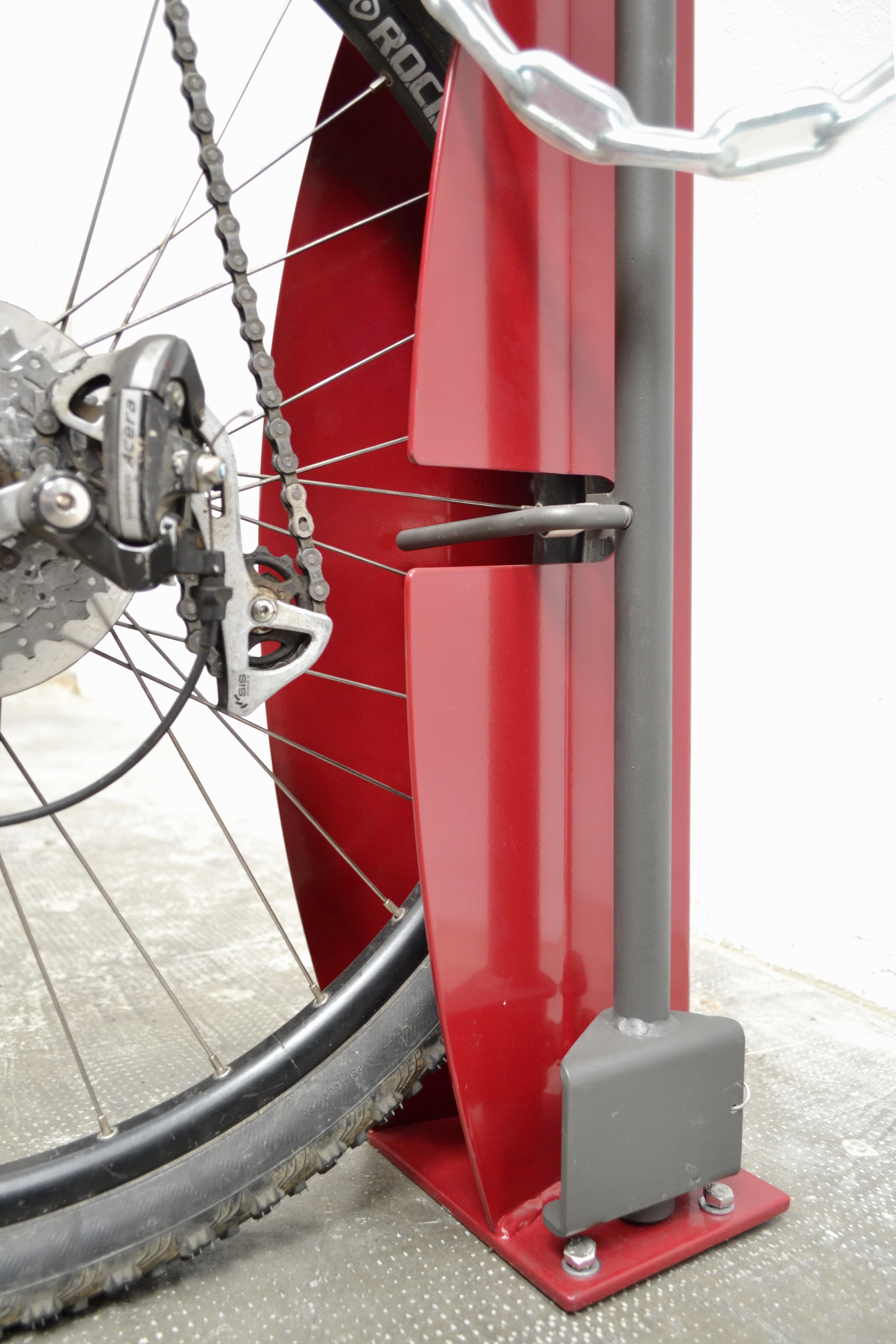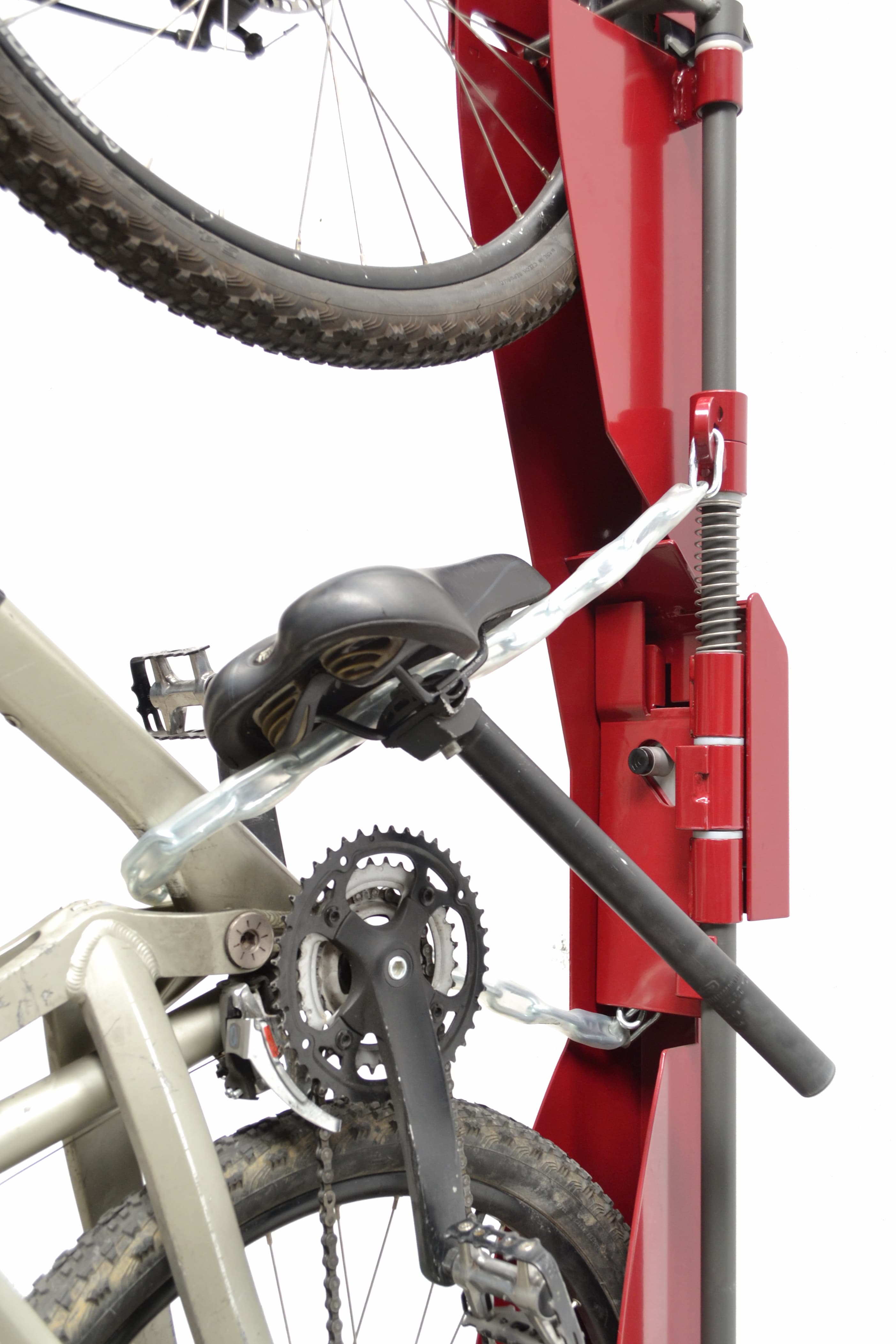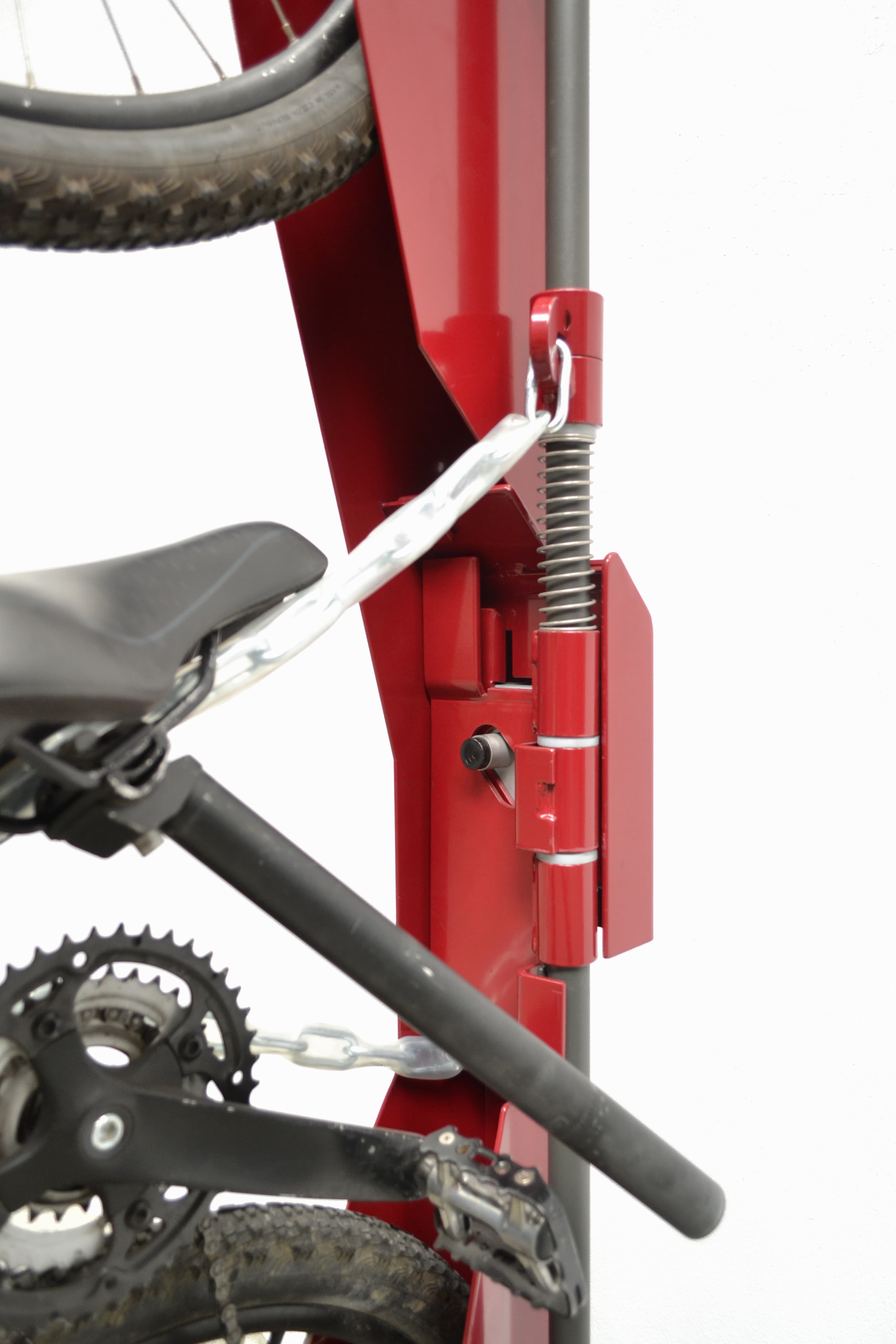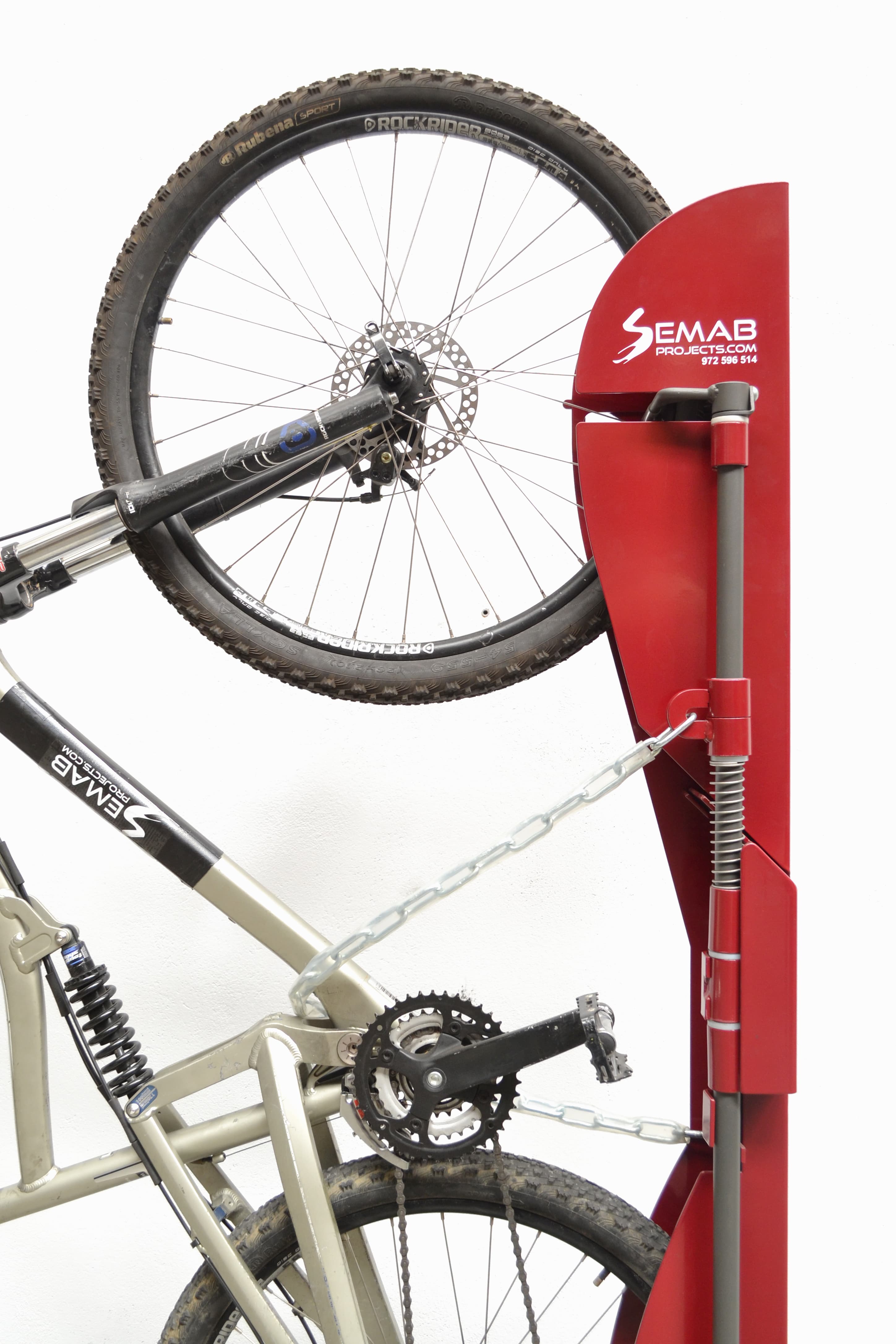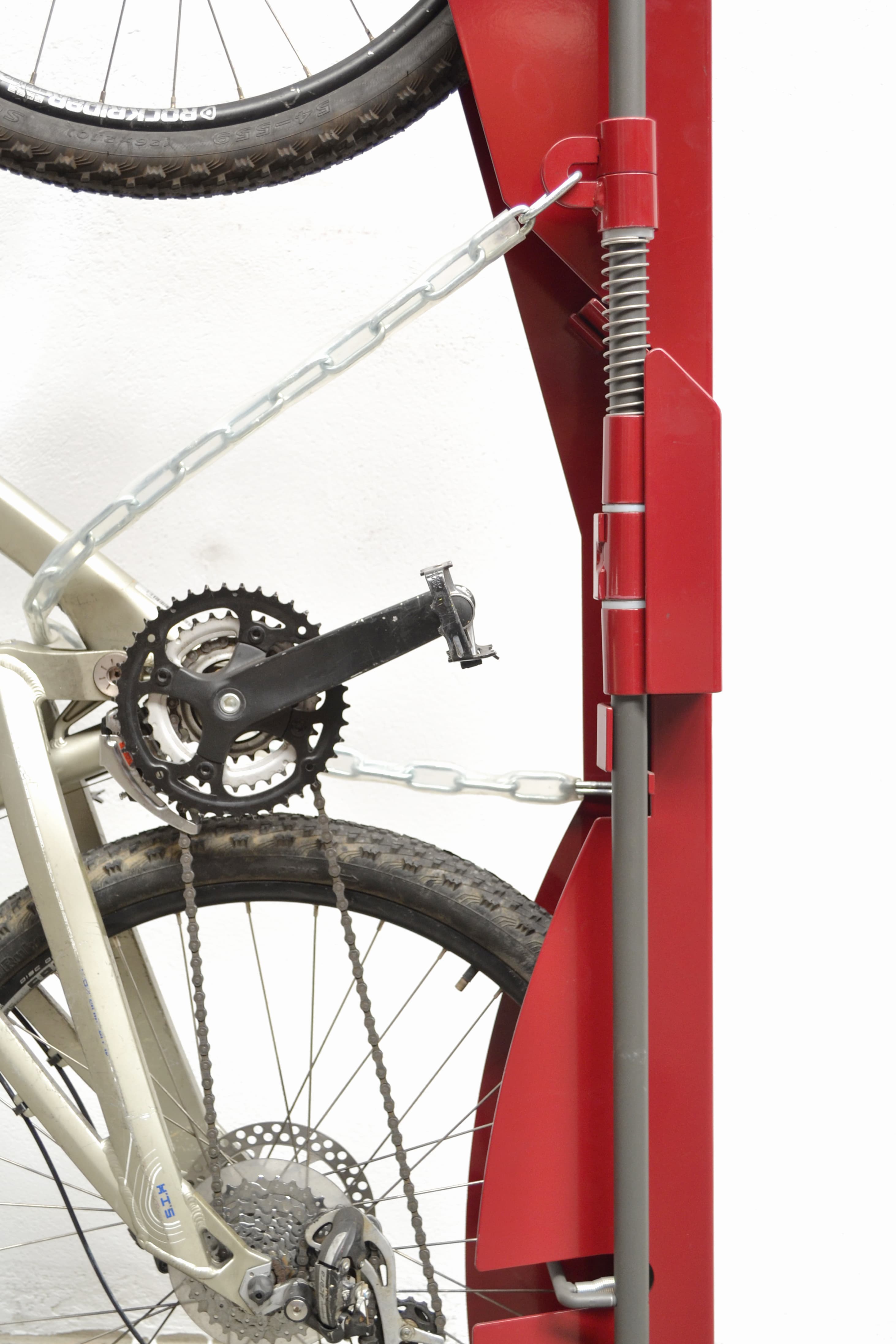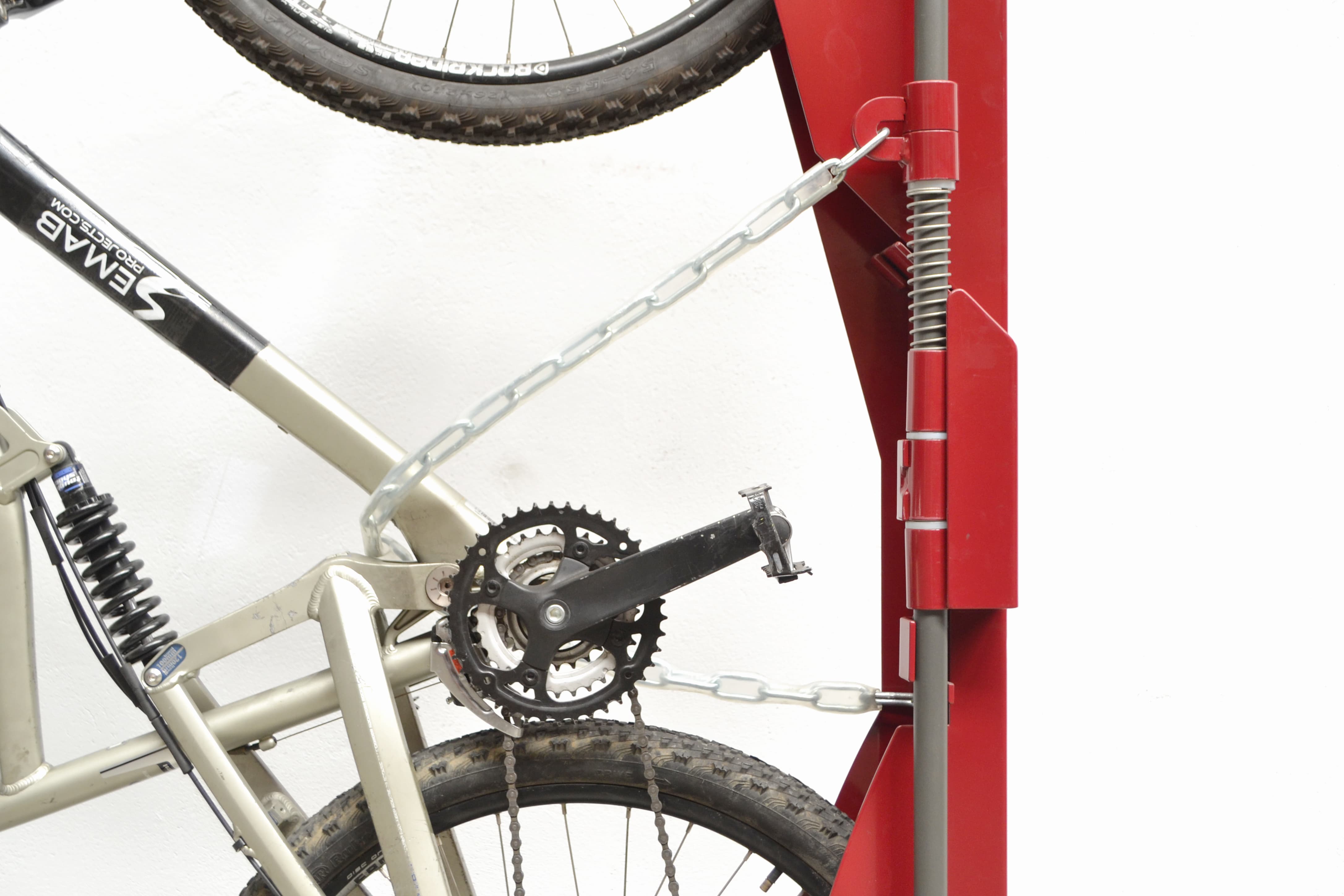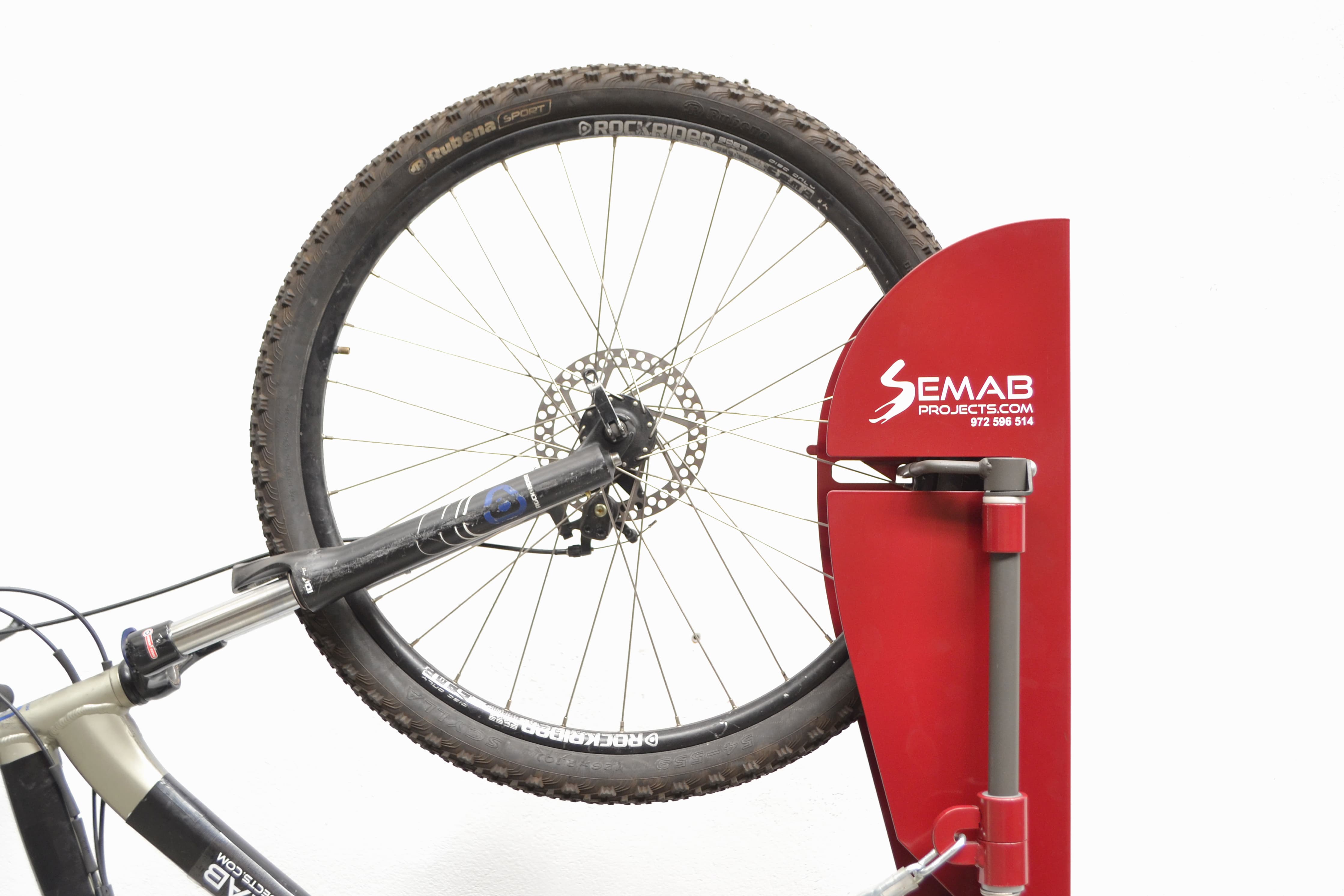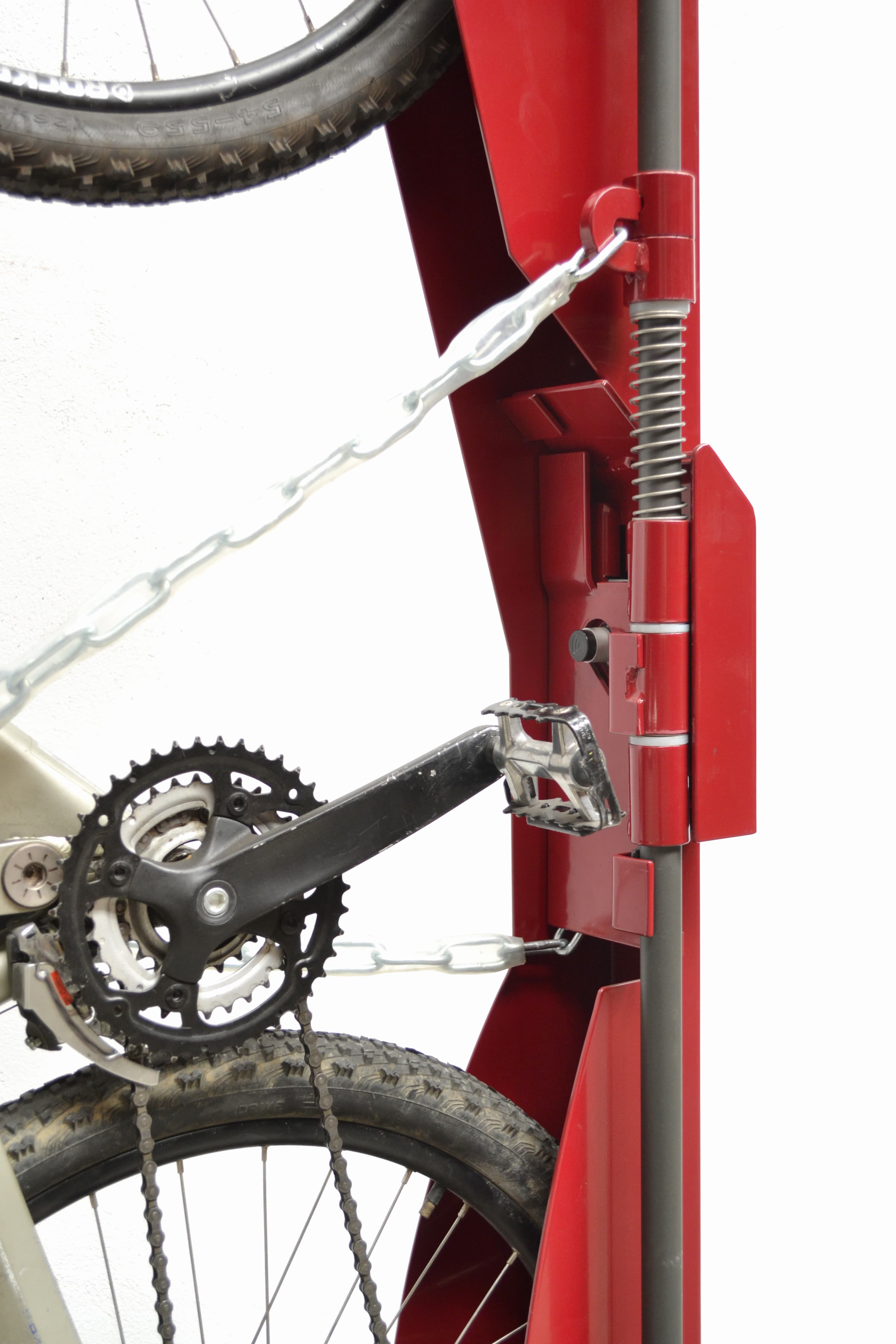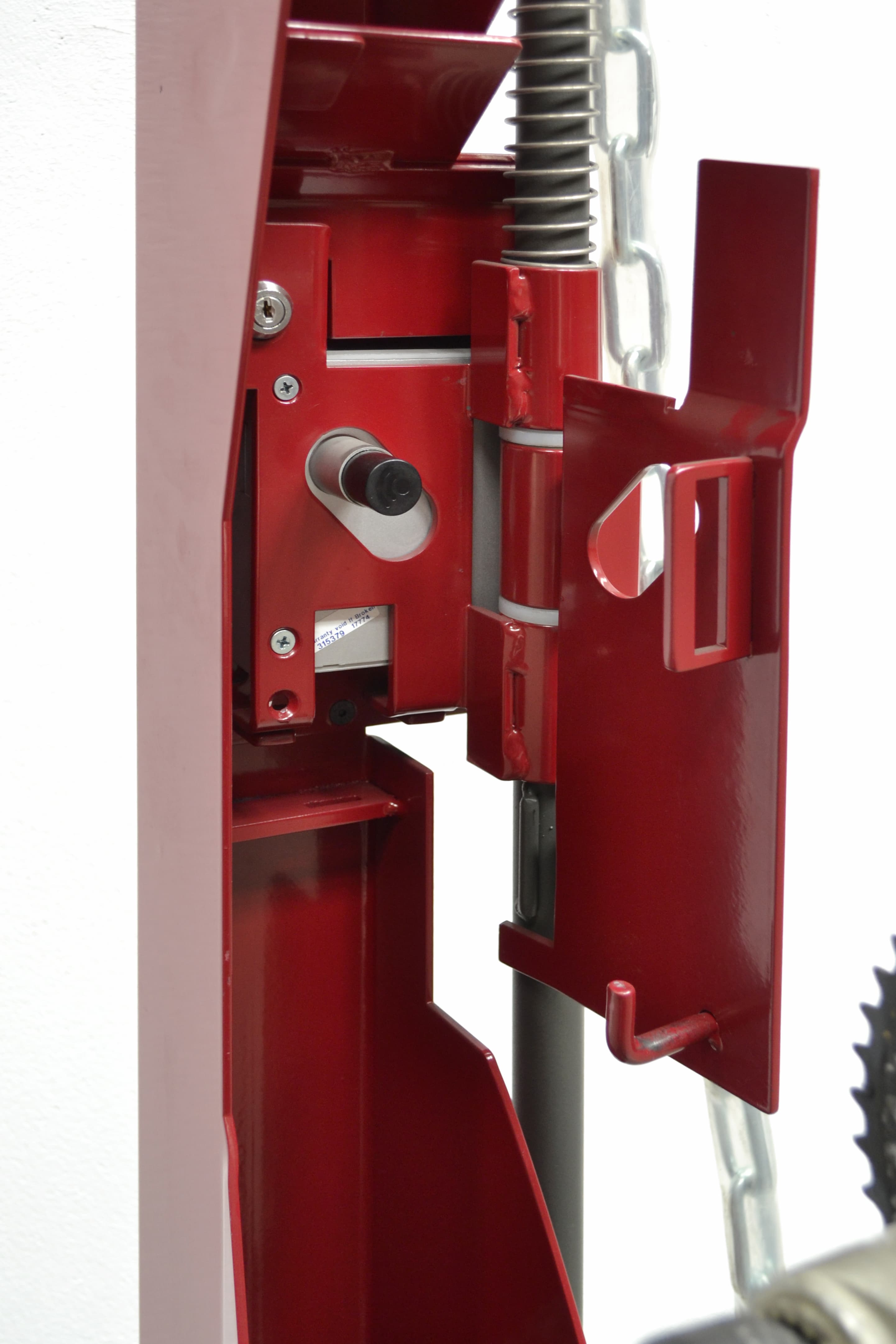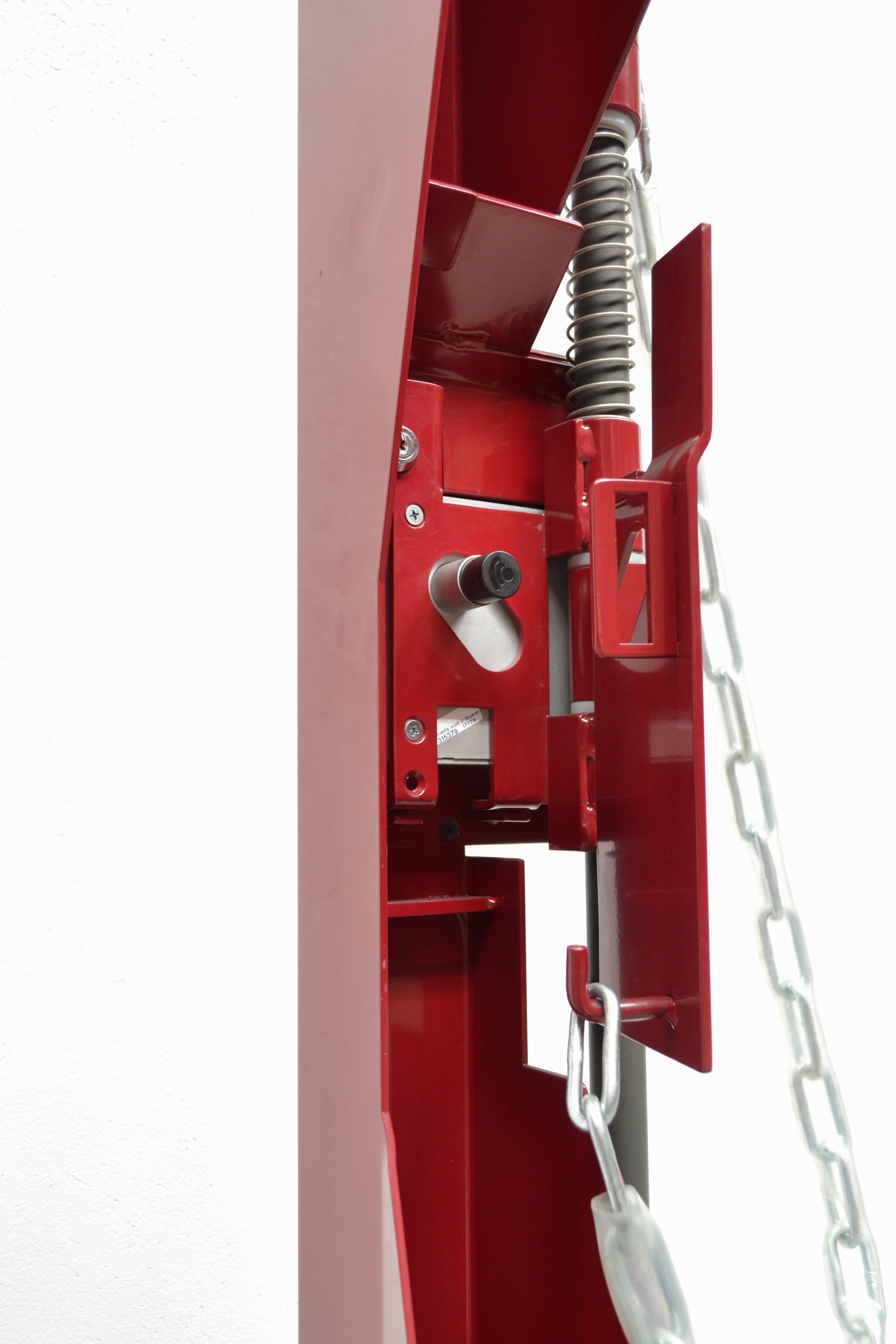 Advantage

Security
All elements of the bike are completly blocked.

Features

Material
Steel and cemented steel (shear resistant).

Finishing
Coated with 2 layers: 1st epoxy paint (equal to hot-dip galvanization) and 2nd polyester paint (QUALICOAT special paint for the outdoor use). Costumizable colors.

Installation
The support is screw-mounted to the floor (mechanical anchorage). Once it is blocked it is impossible to disassemble.
Technical Data
Download