PDR is a bicycle stand to park two bikes quickly and simply.
The cycle is set through the introduction of the pedal in the aperture. The rear wheel remains a bit elevated and bicycle inclined.
The user locks the wheels and the frame.
Gallery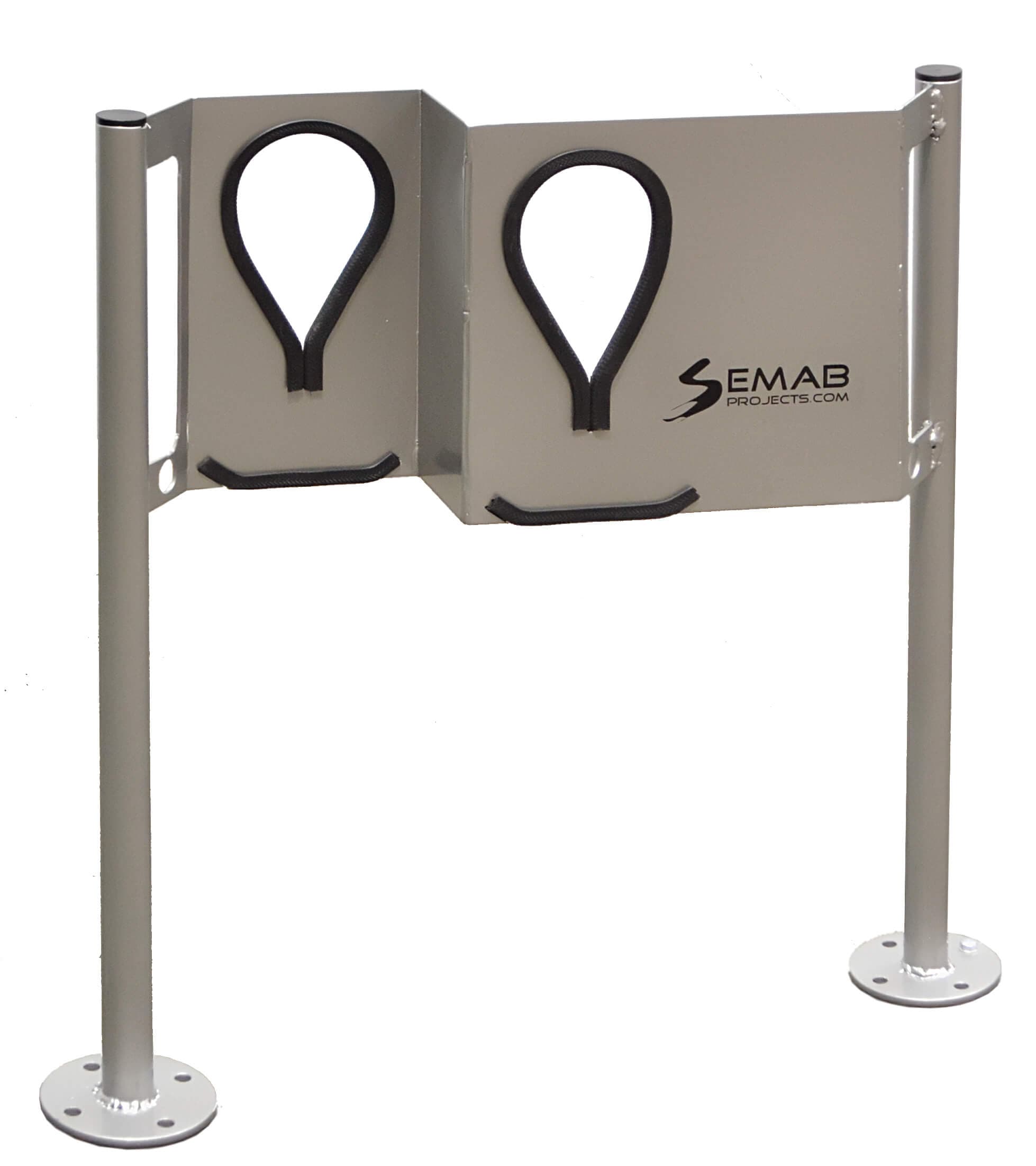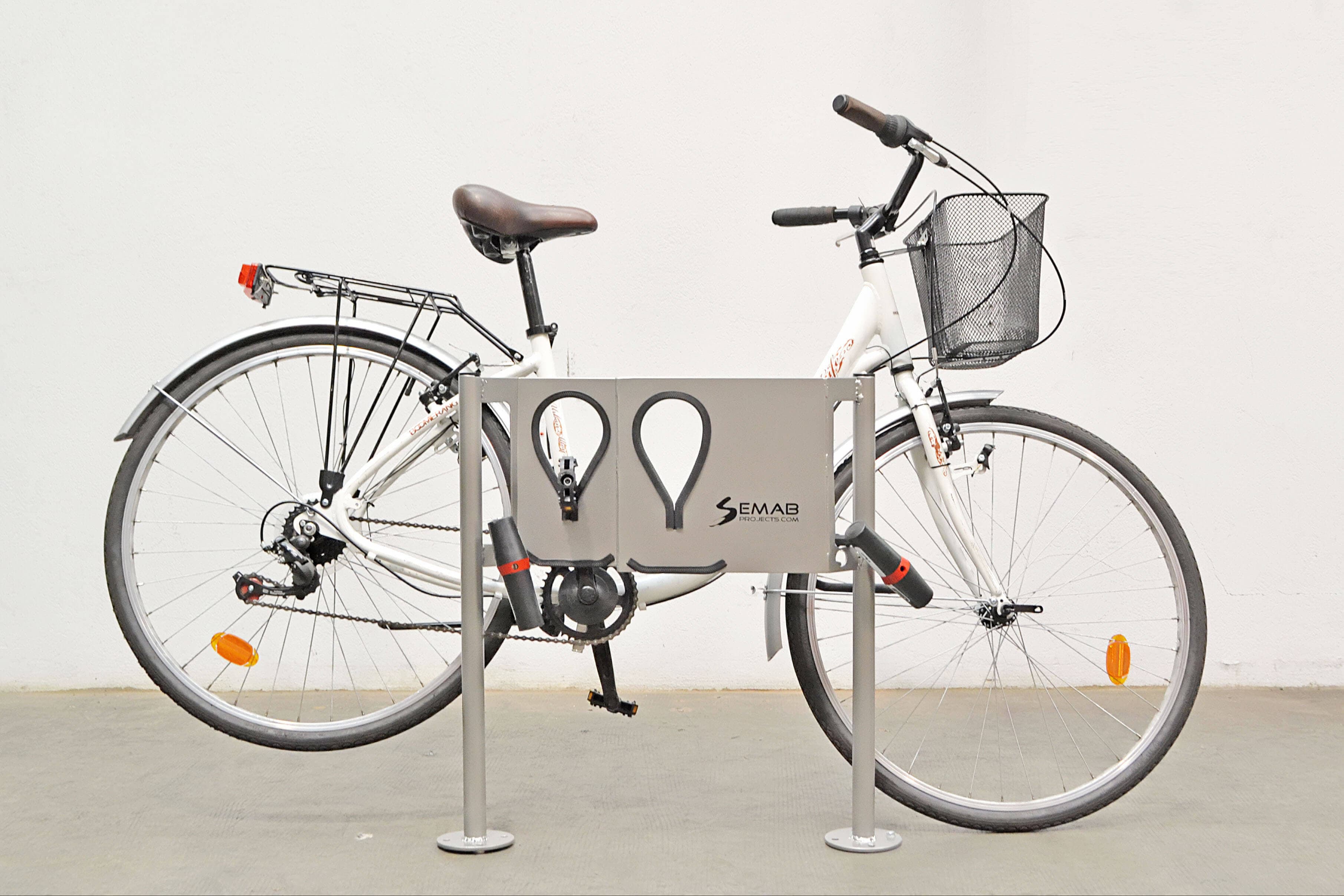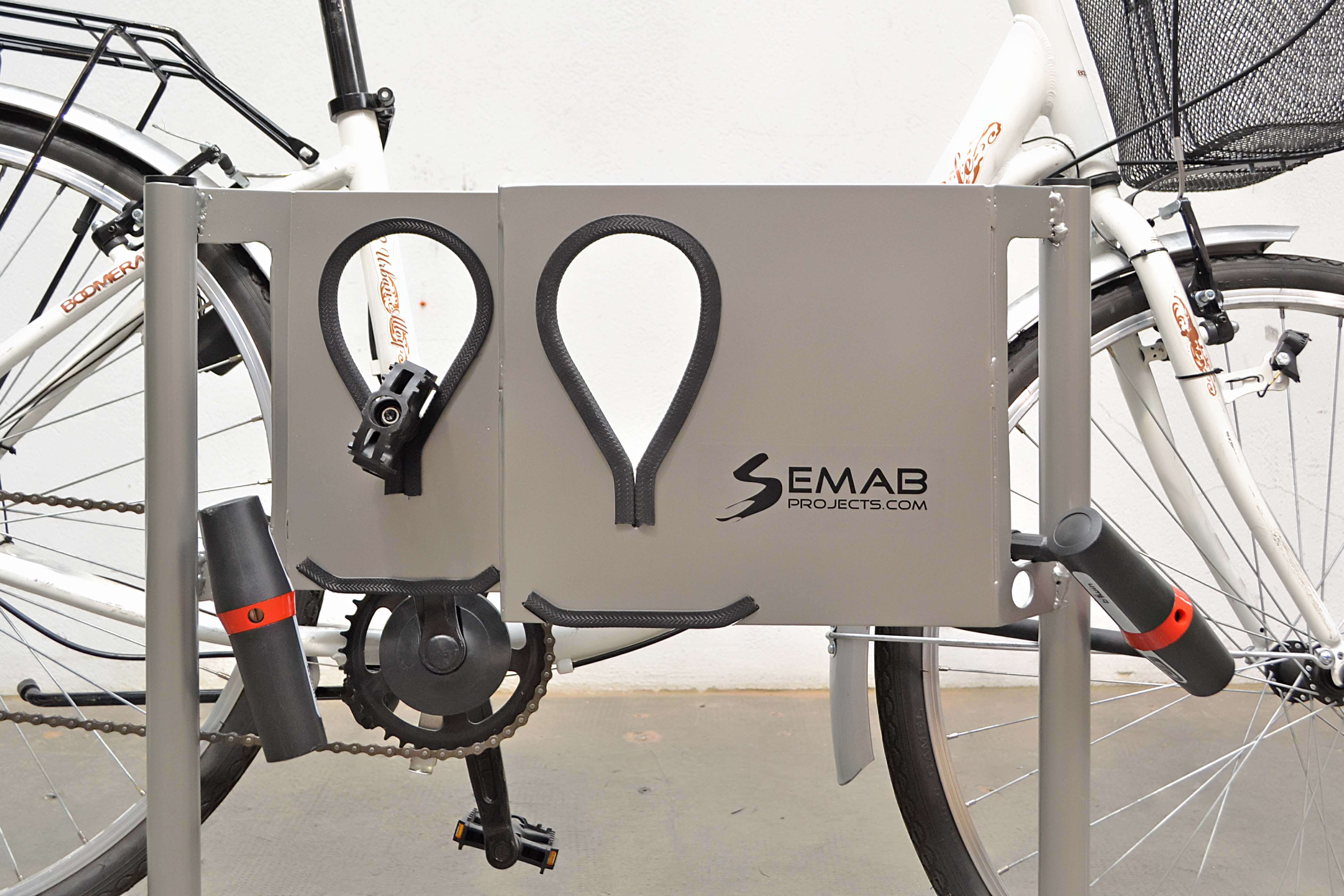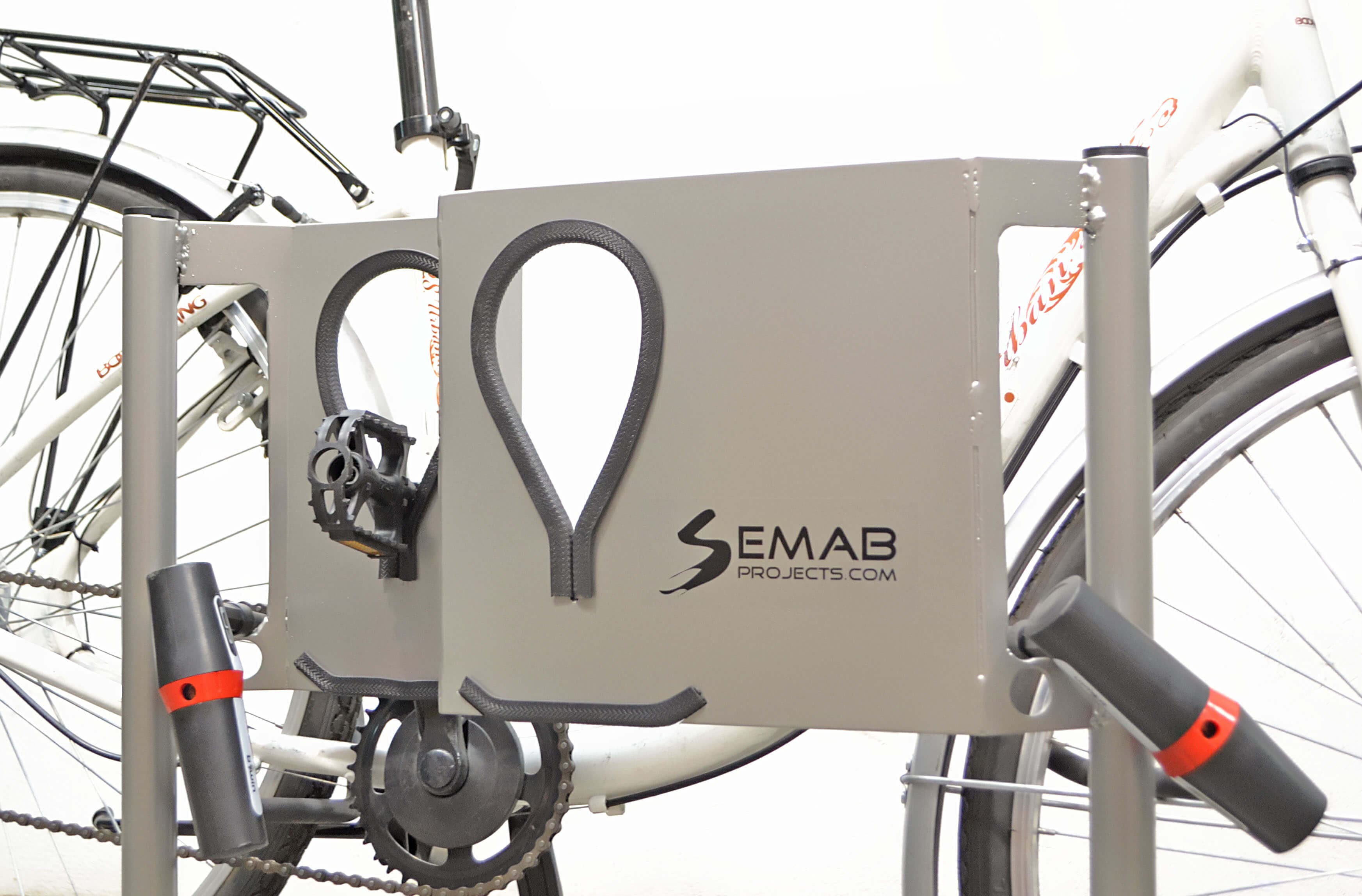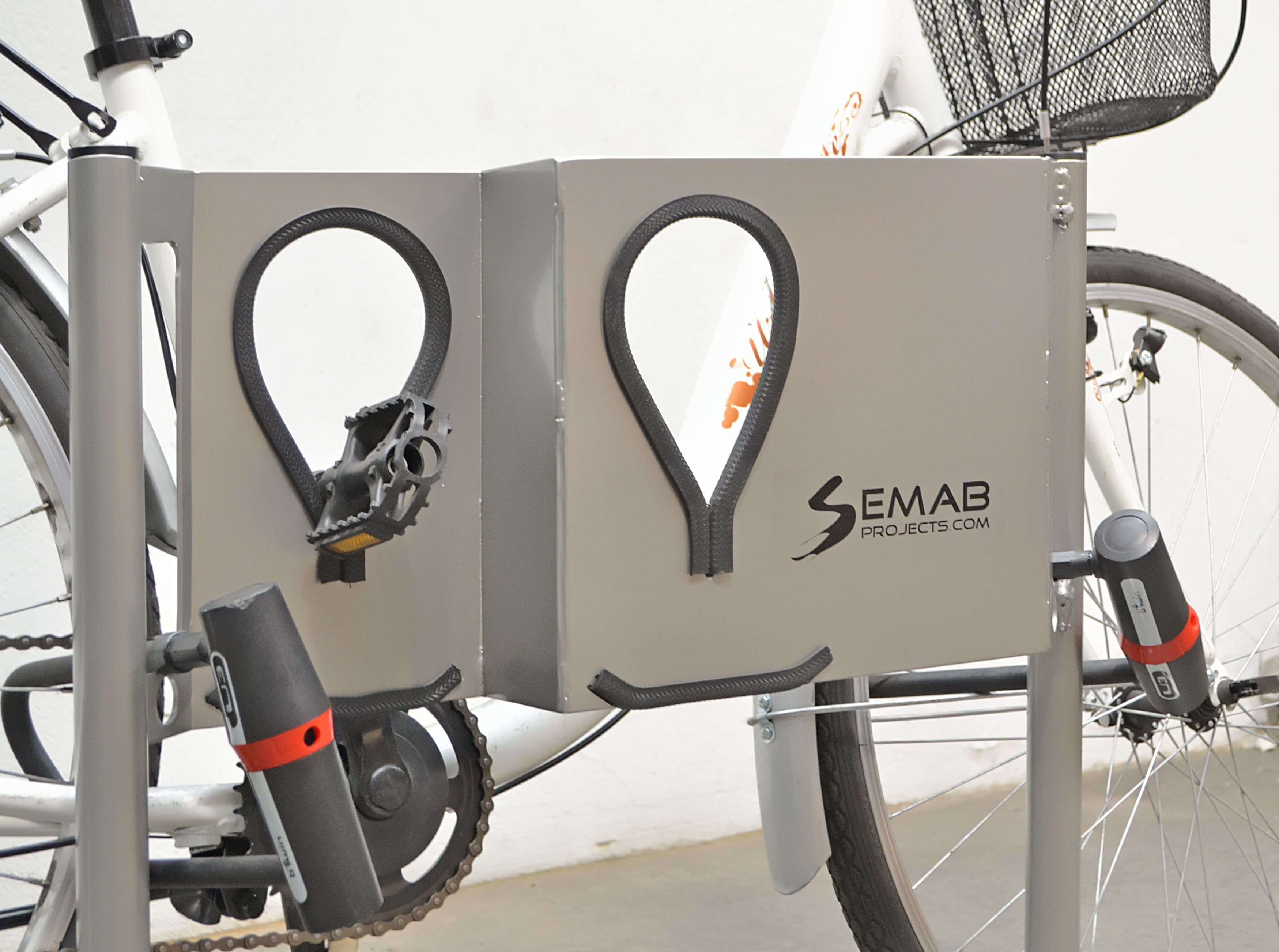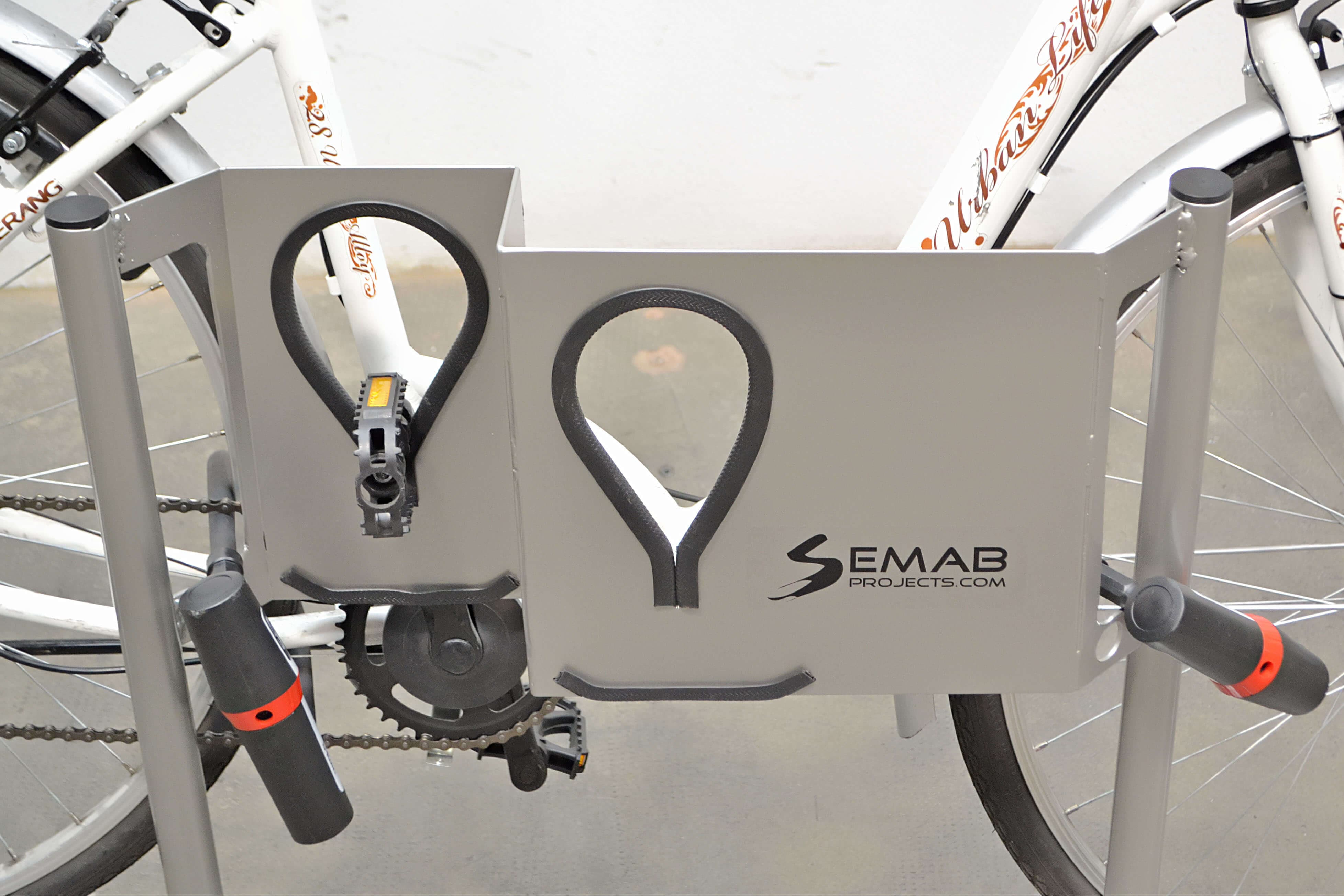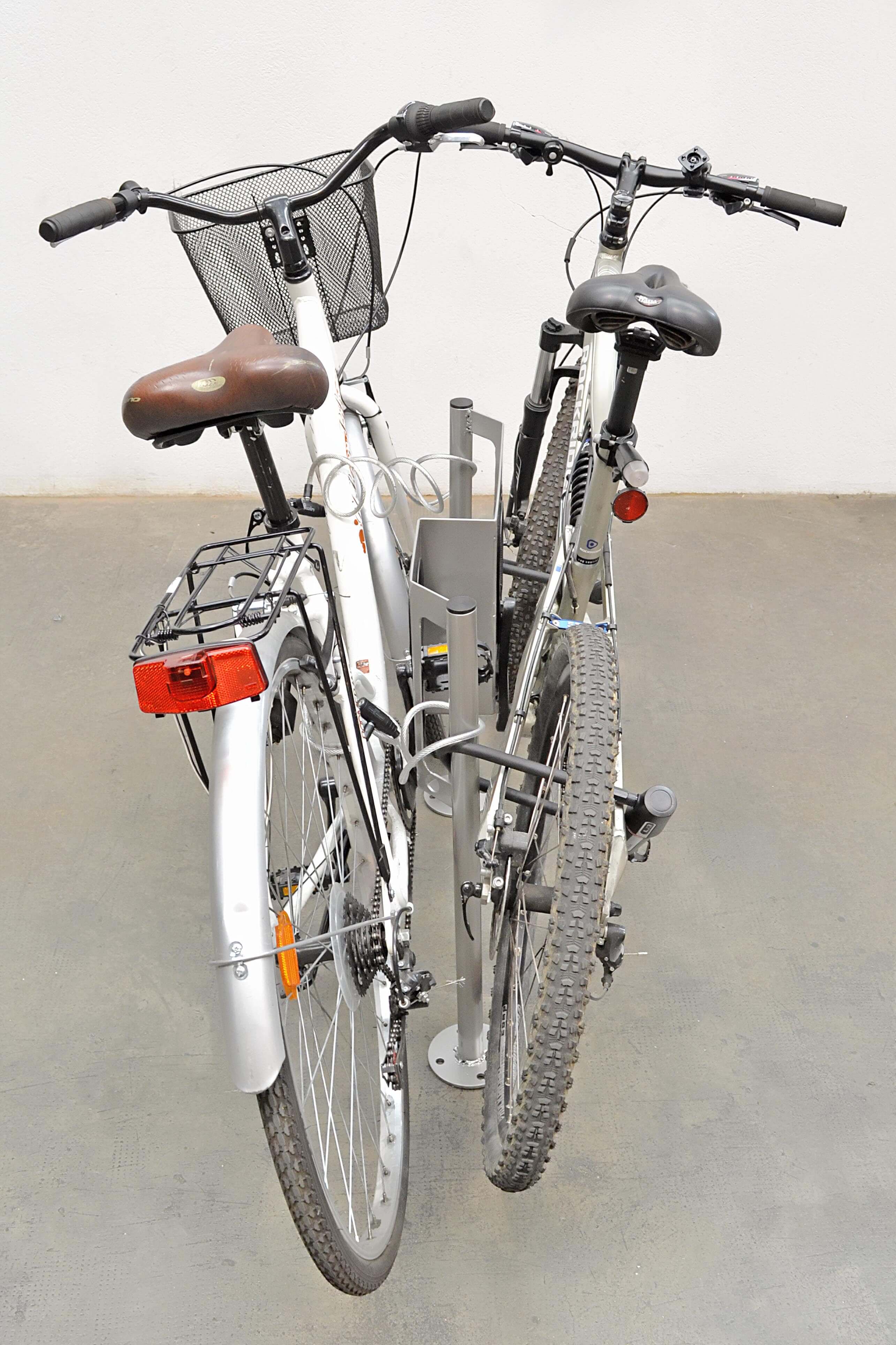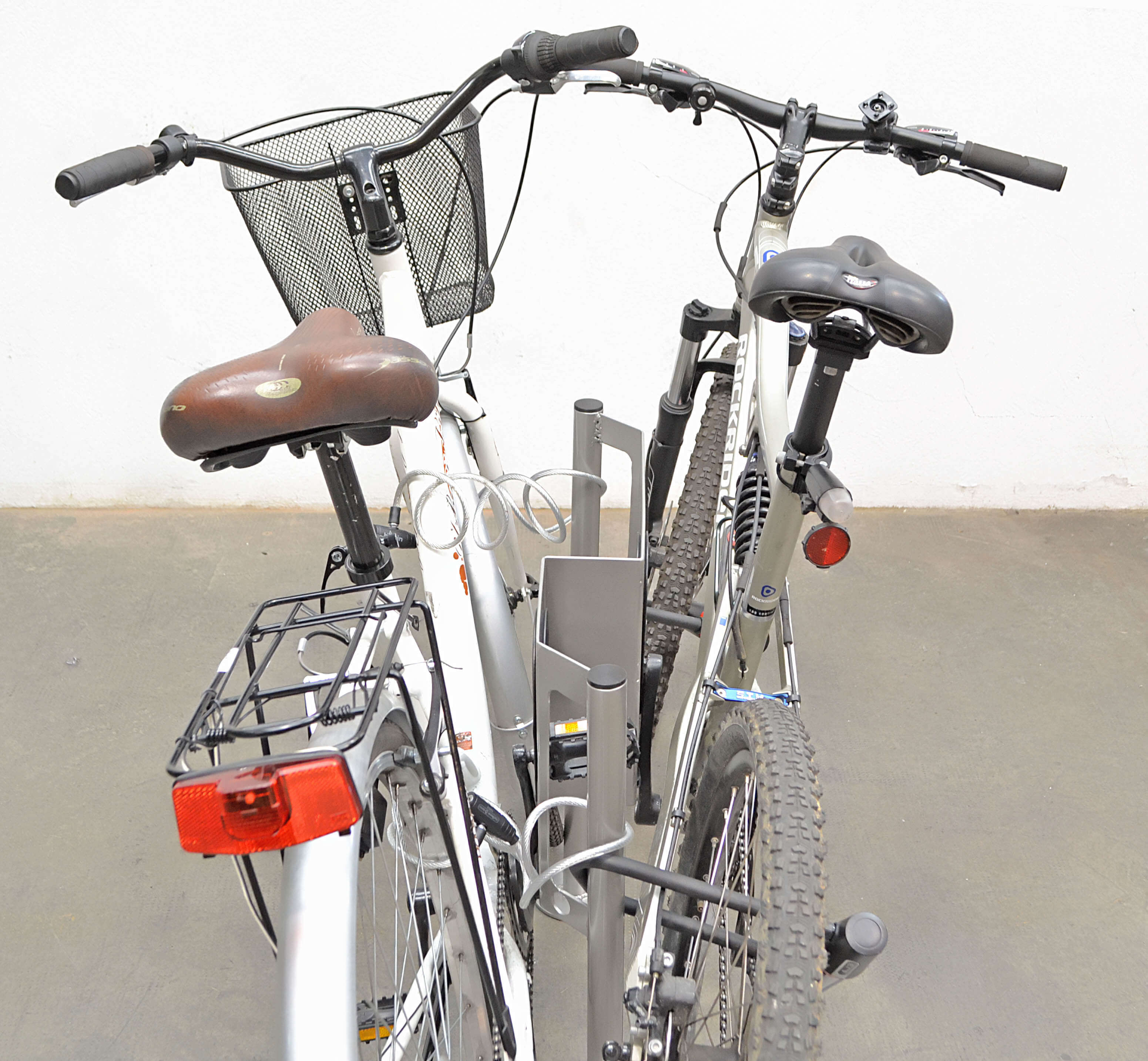 Advantage

Security
The user can lock both wheels and the frame.

Features


Finishing
Coated with 2 layers: 1st epoxy paint (equal to hot-dip galvanization) and 2nd polyester paint (QUALICOAT the special paint for the outdoor use). Customizable colors.

Installation
Support screw-mounted to the floor (mechanical anchorage).
Technical Data
Download