PDL MS CPV is a new bike rack to park two cycles (in the same direction) on public areas and community spaces that takes up very little space.
The cycle is set through the introduction of the pedal in the aperture and keeps stable.
The user must bring the padlock to lock a rear wheel and the frame.
Gallery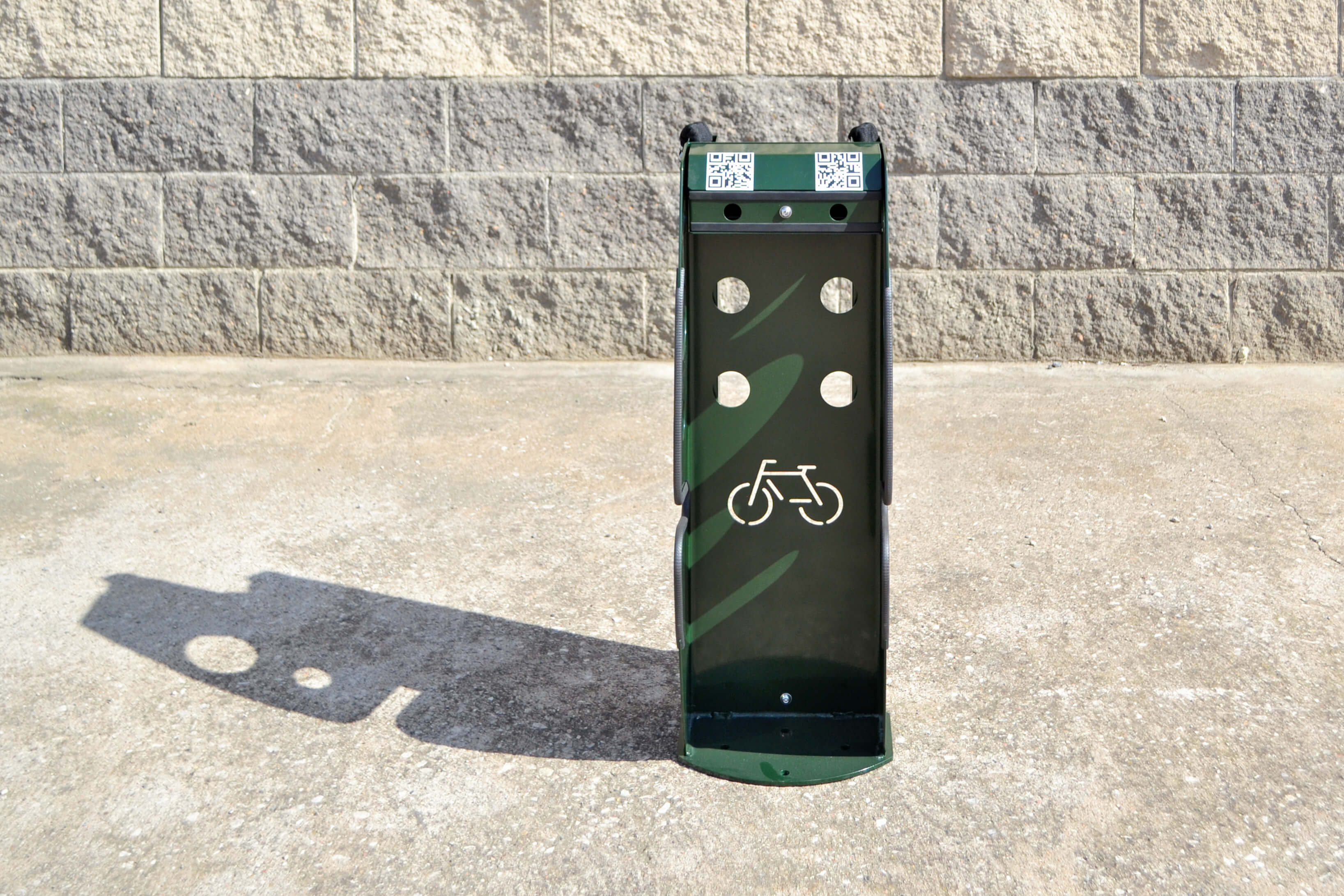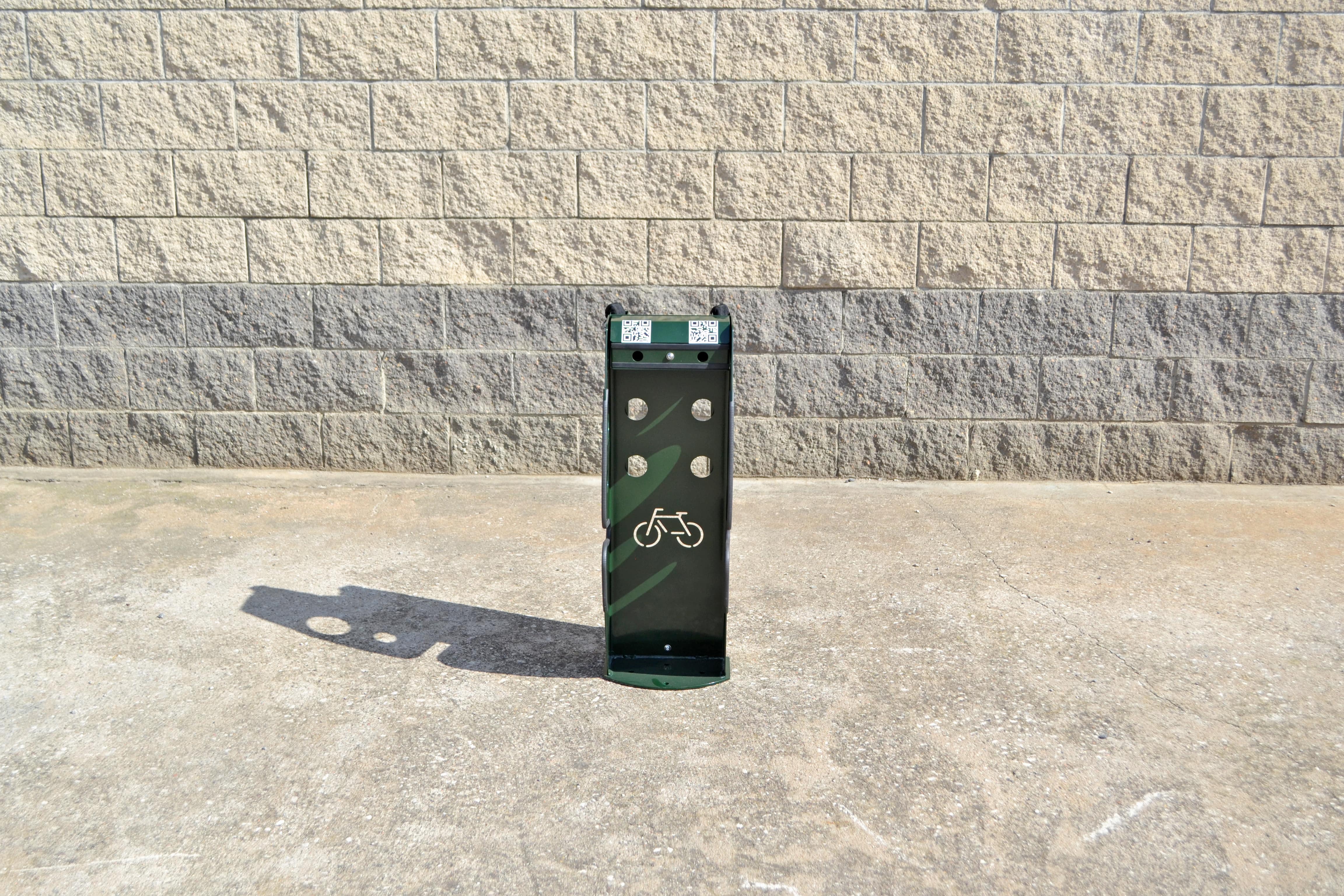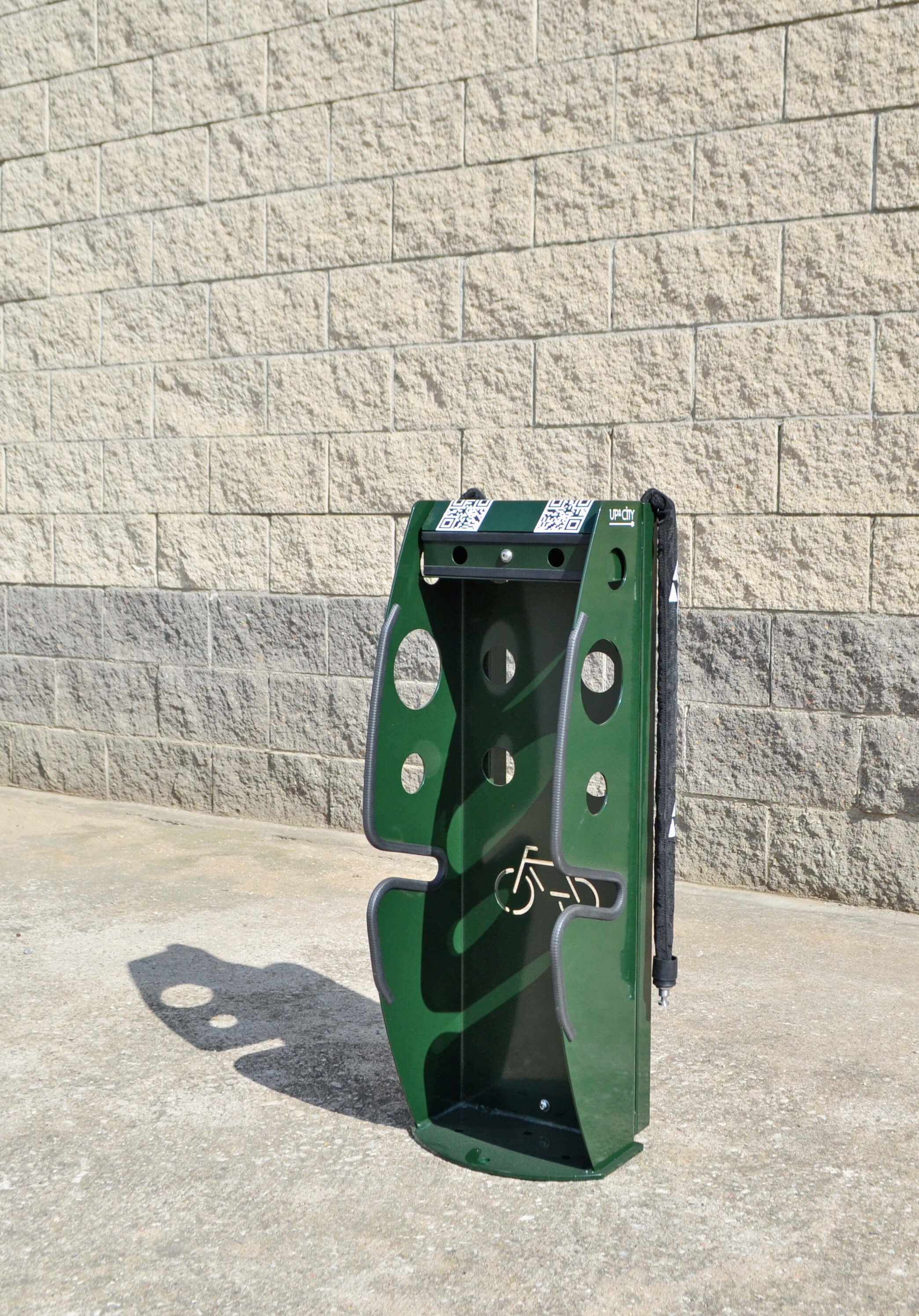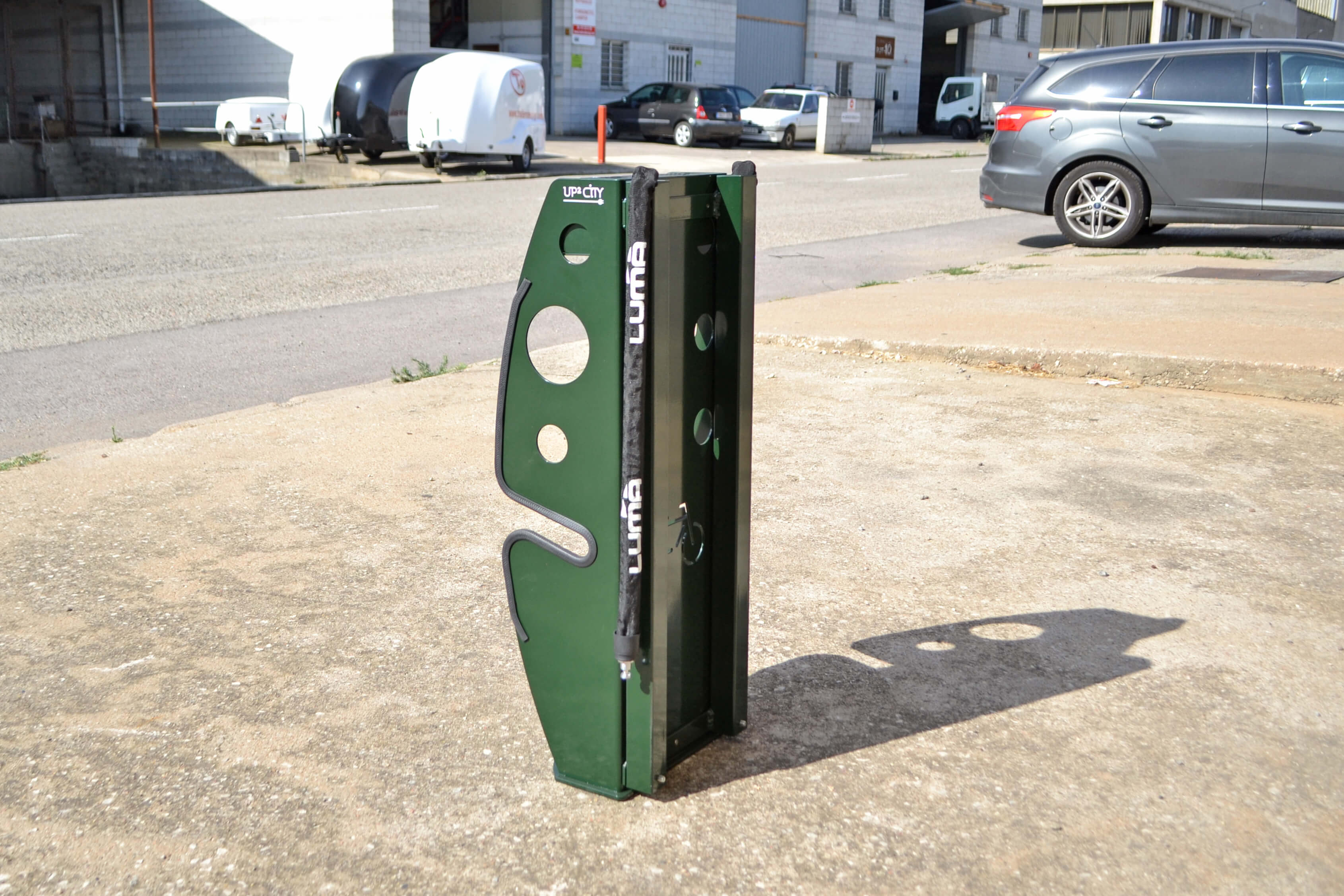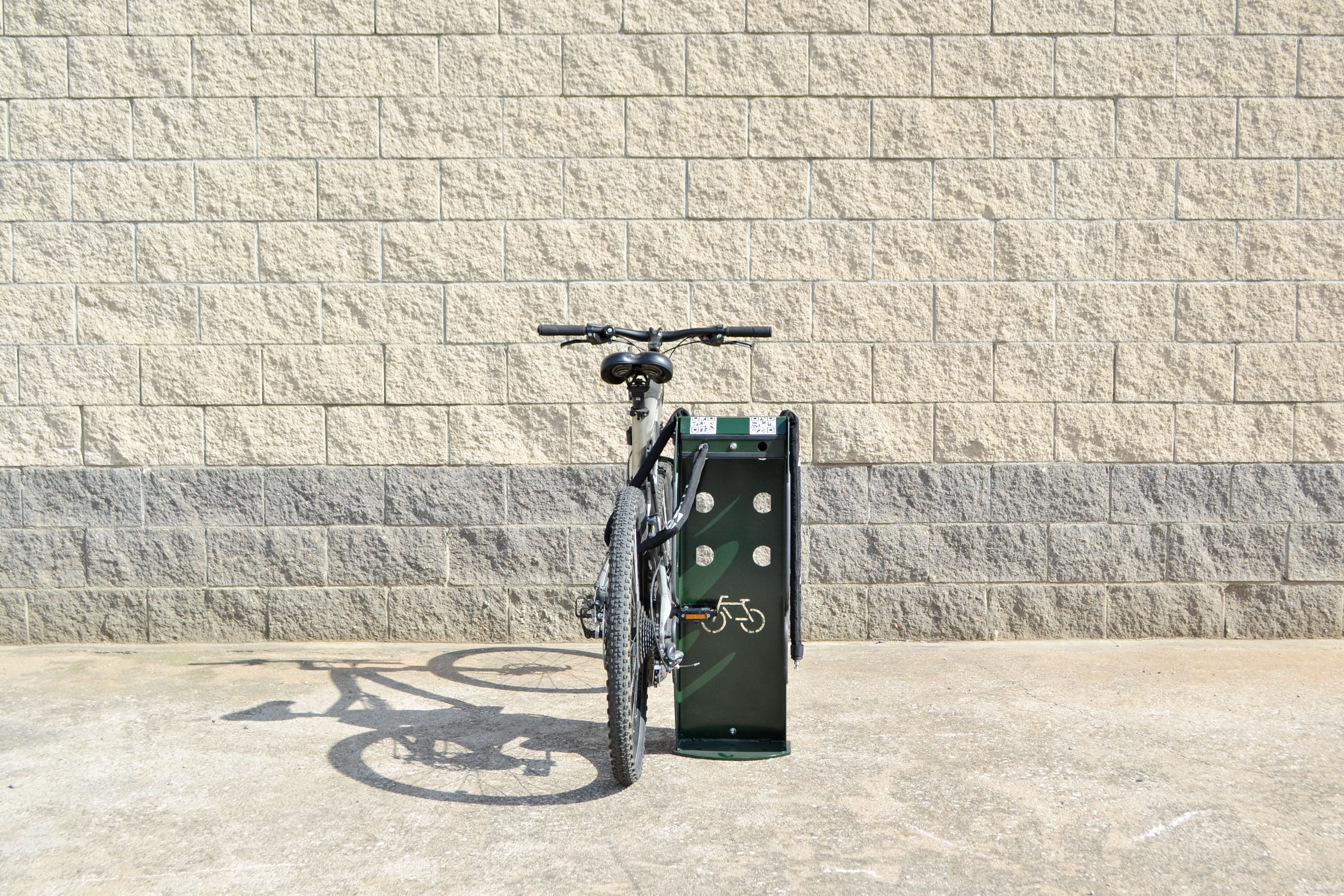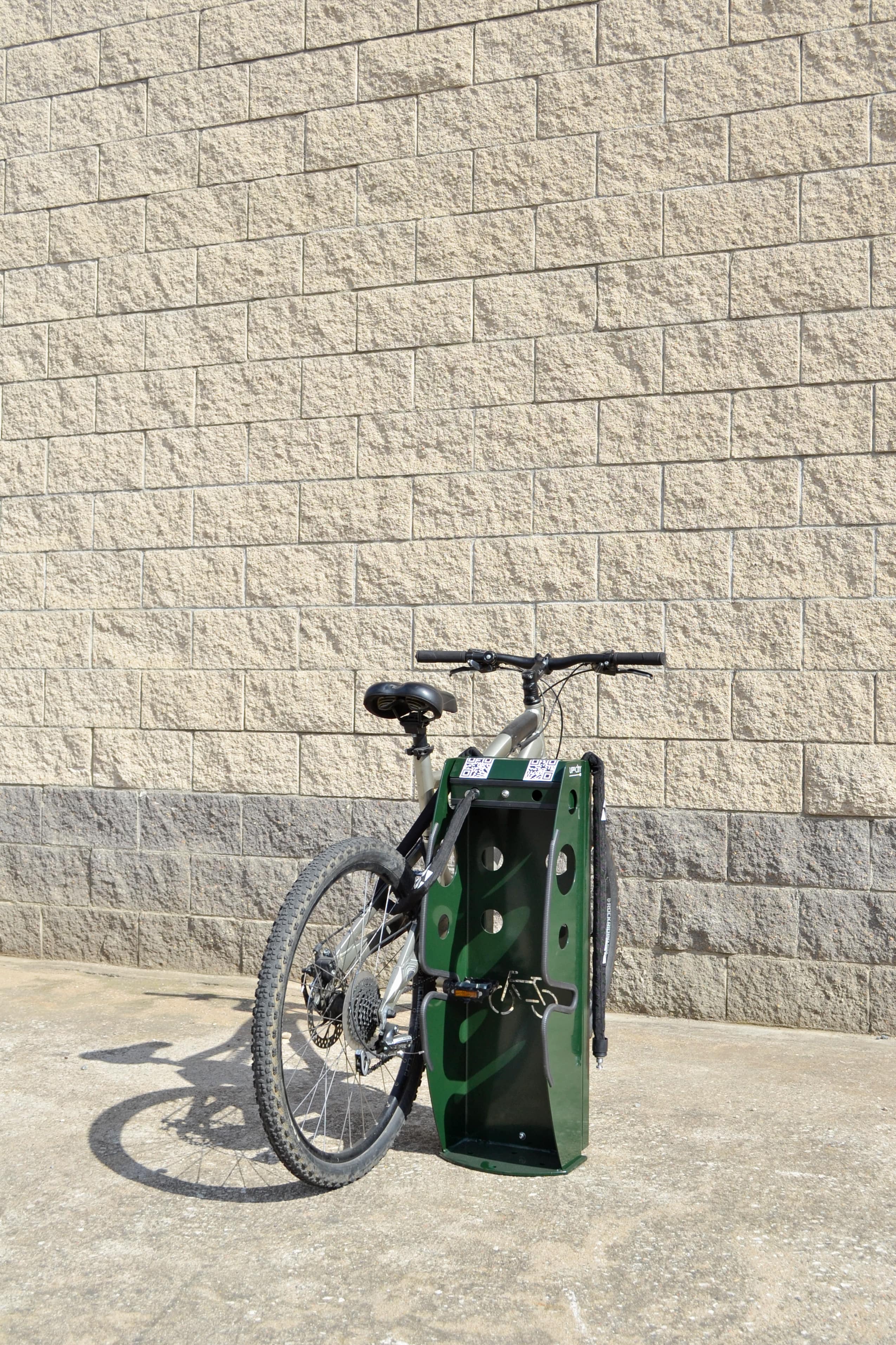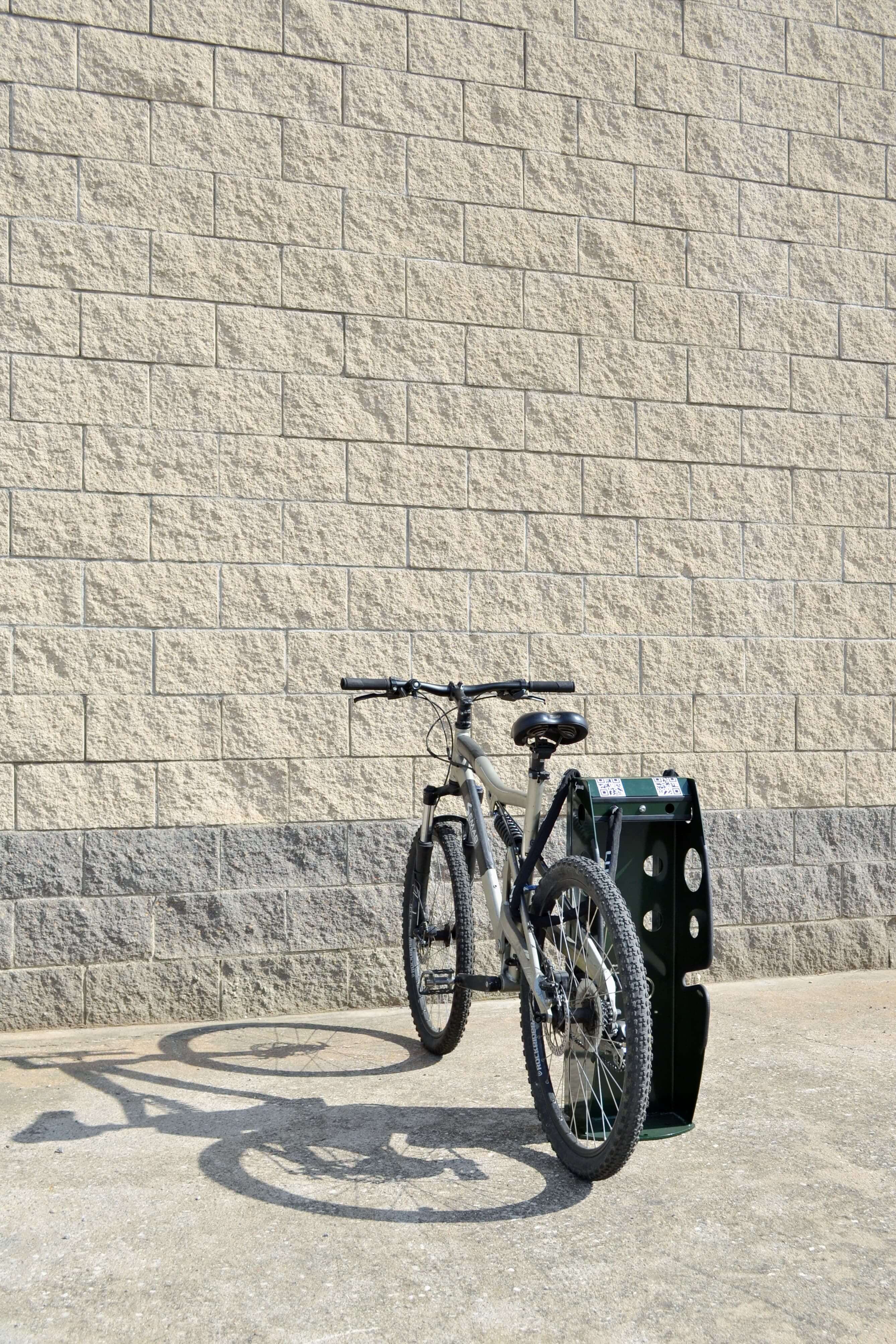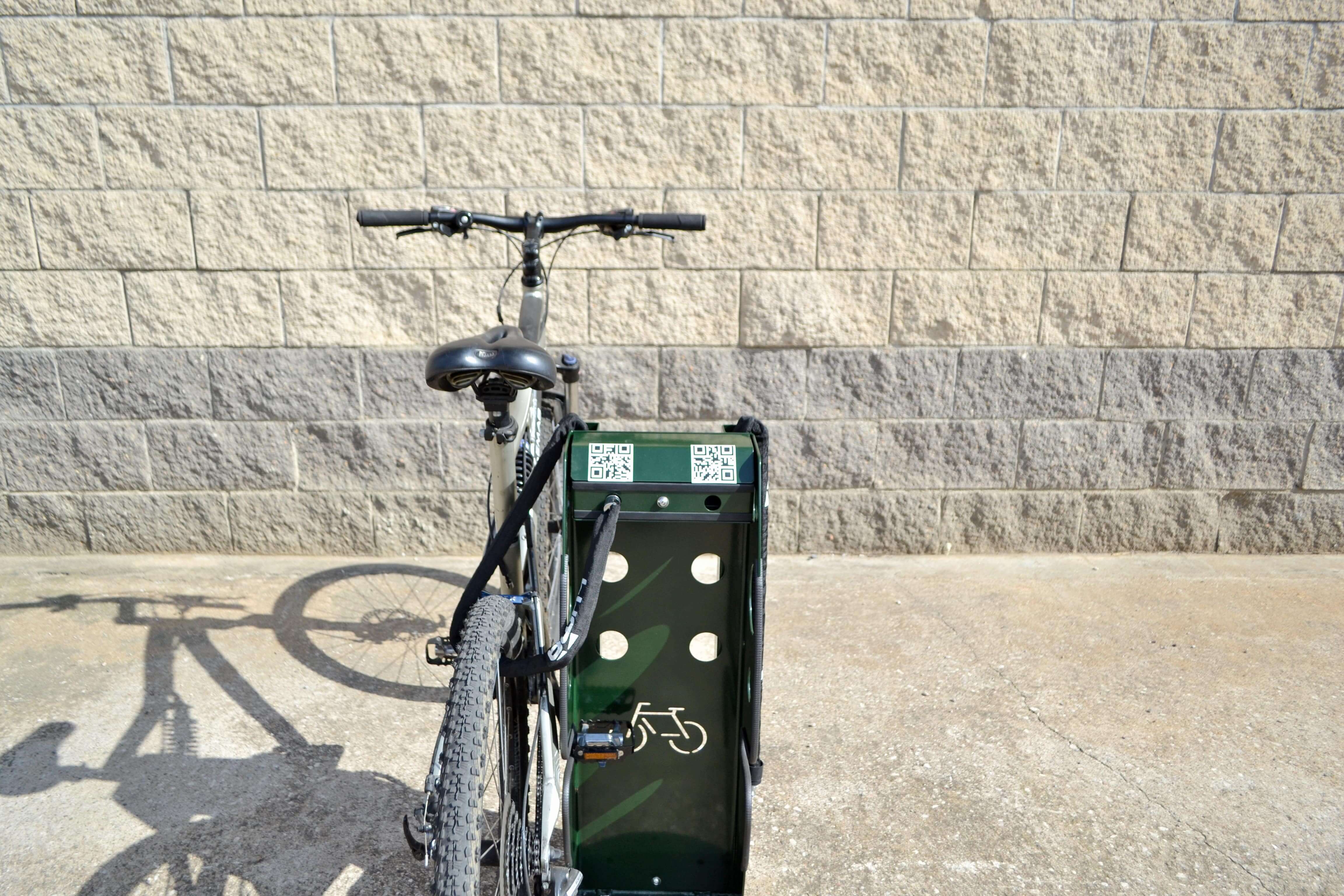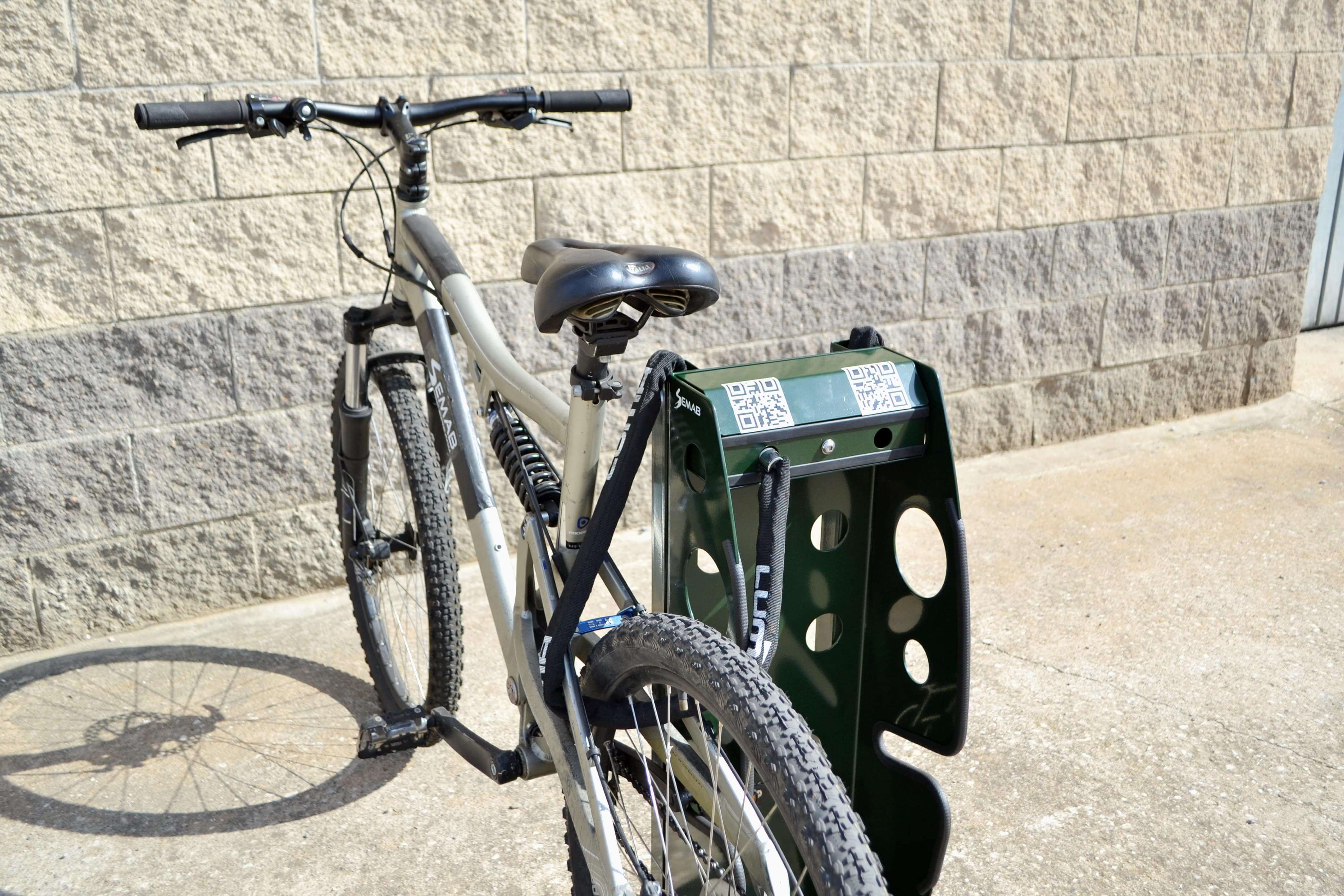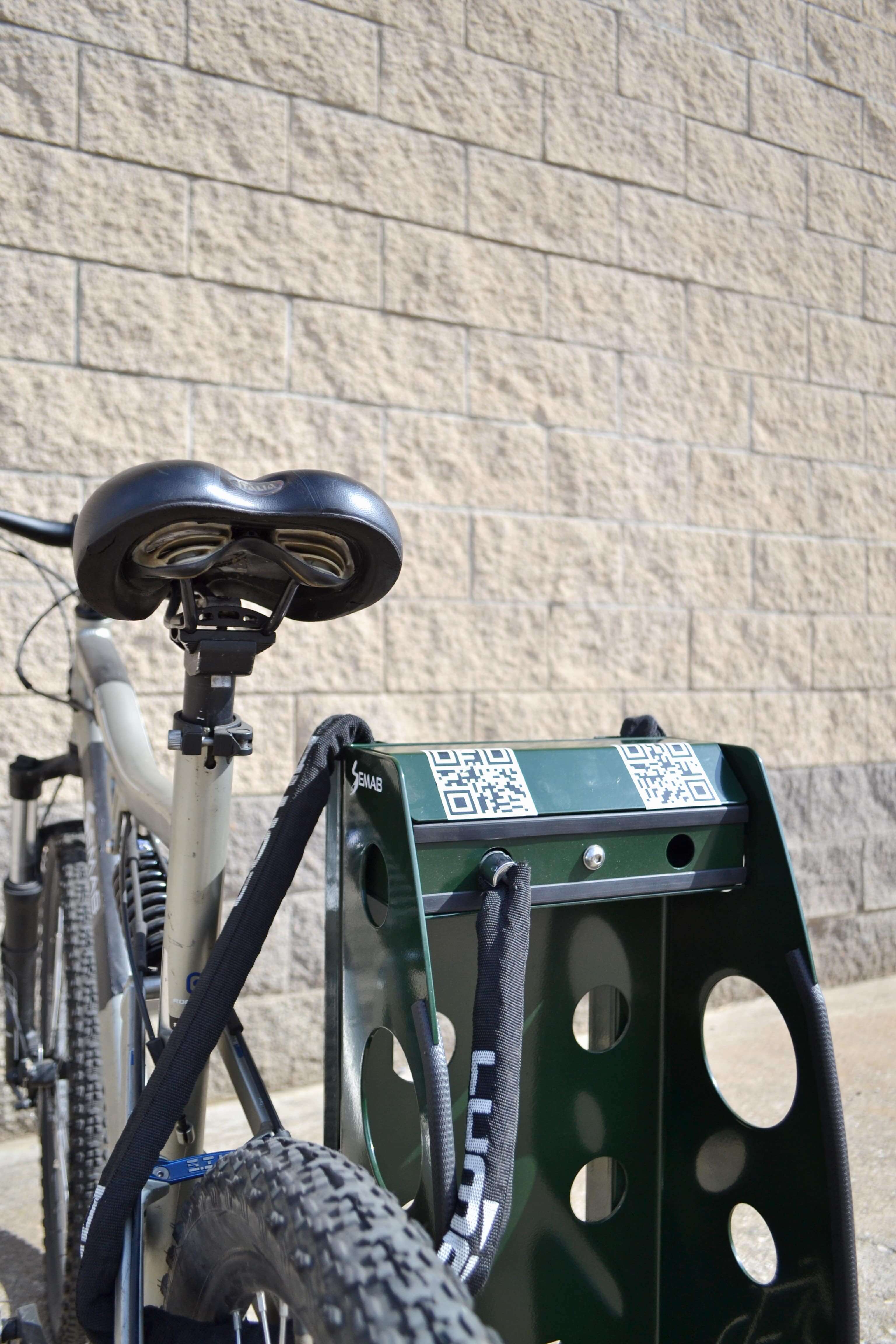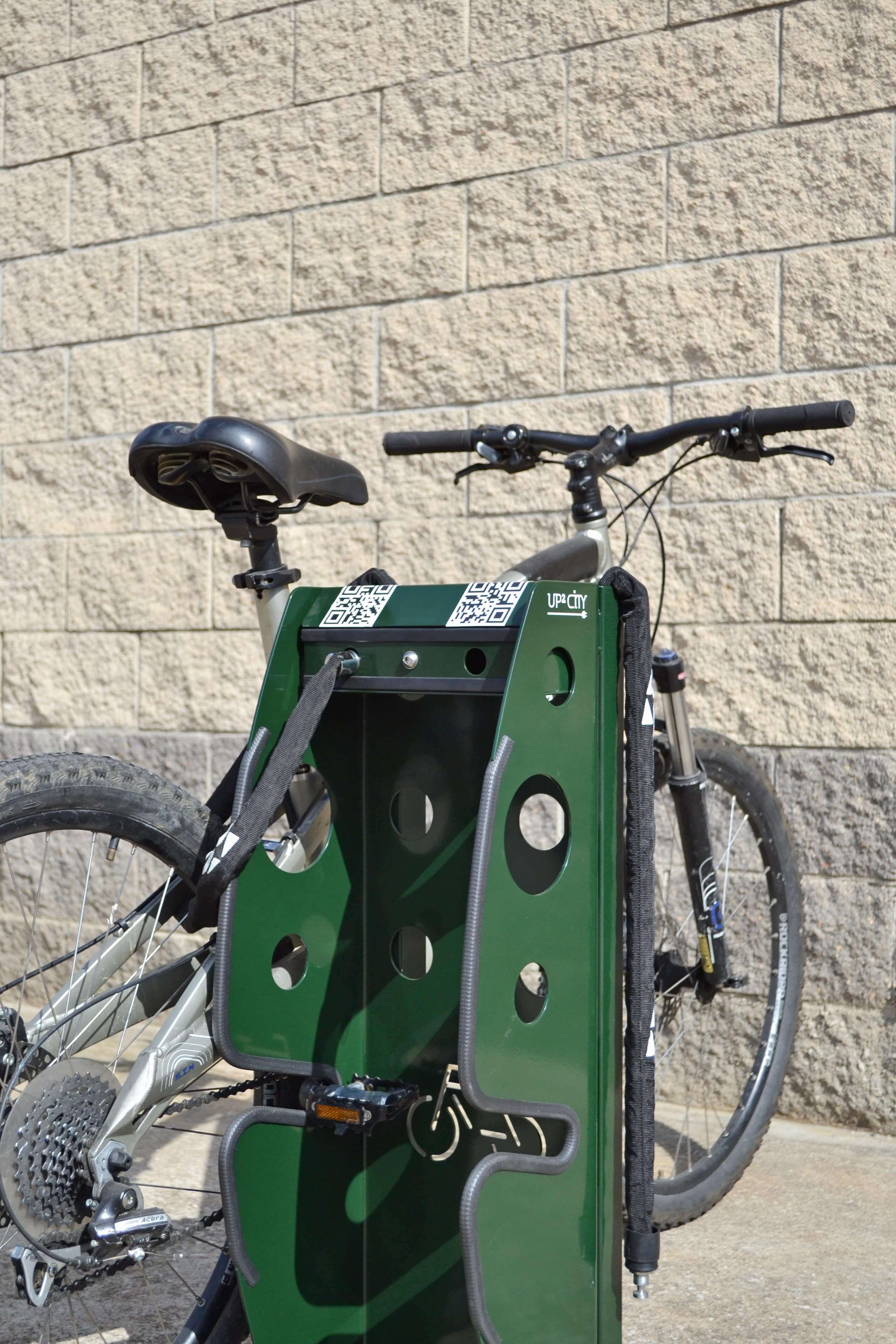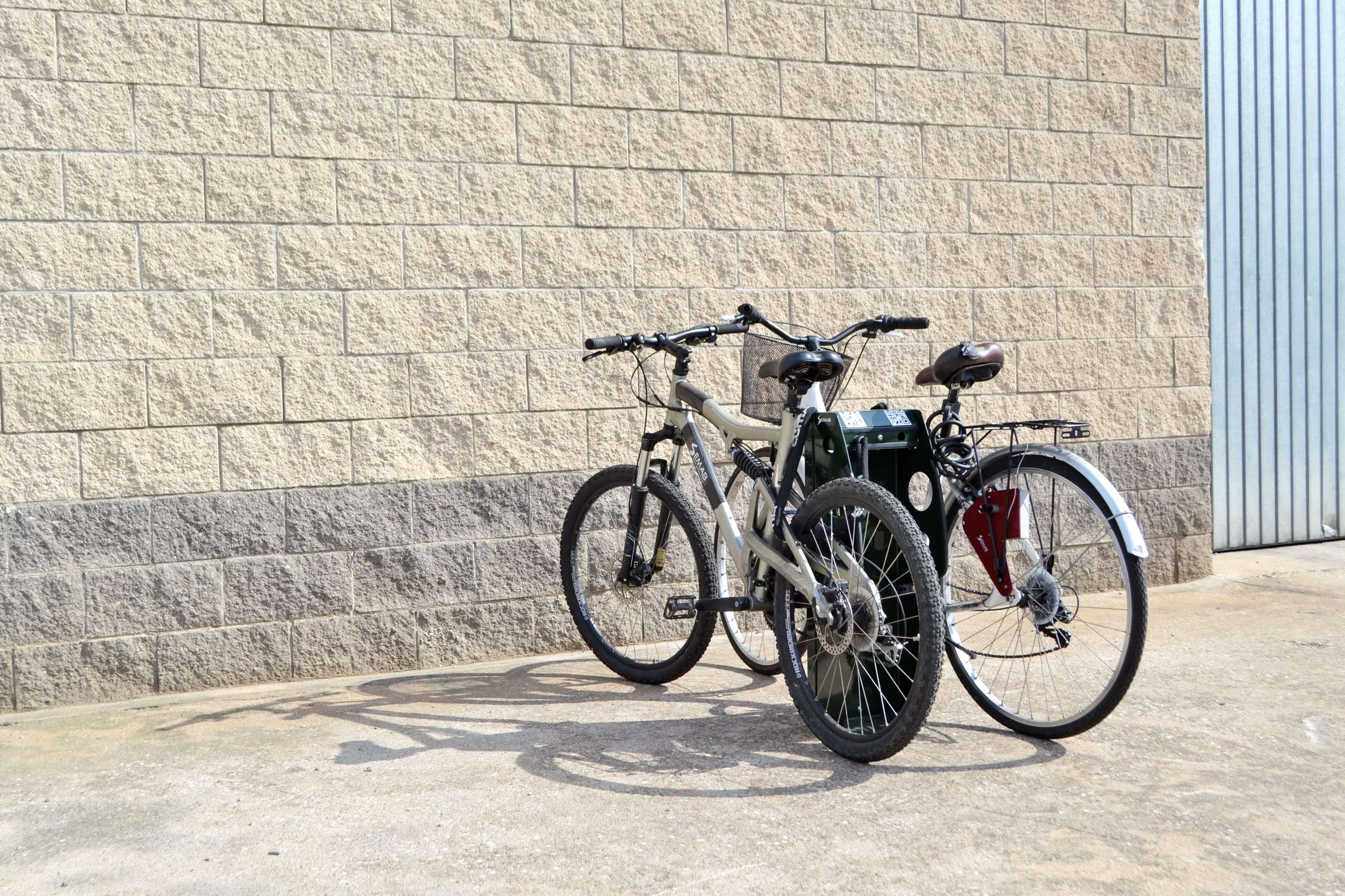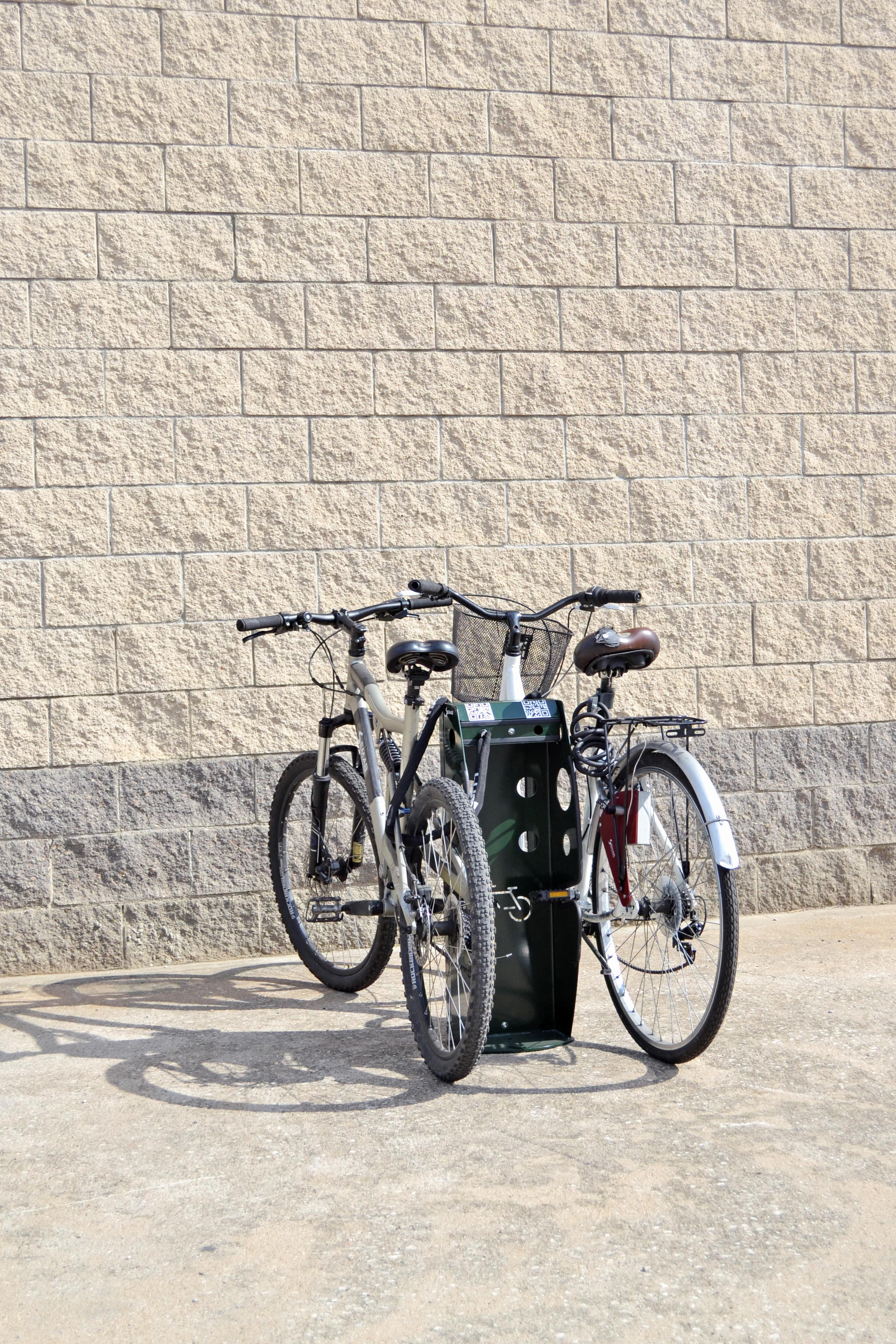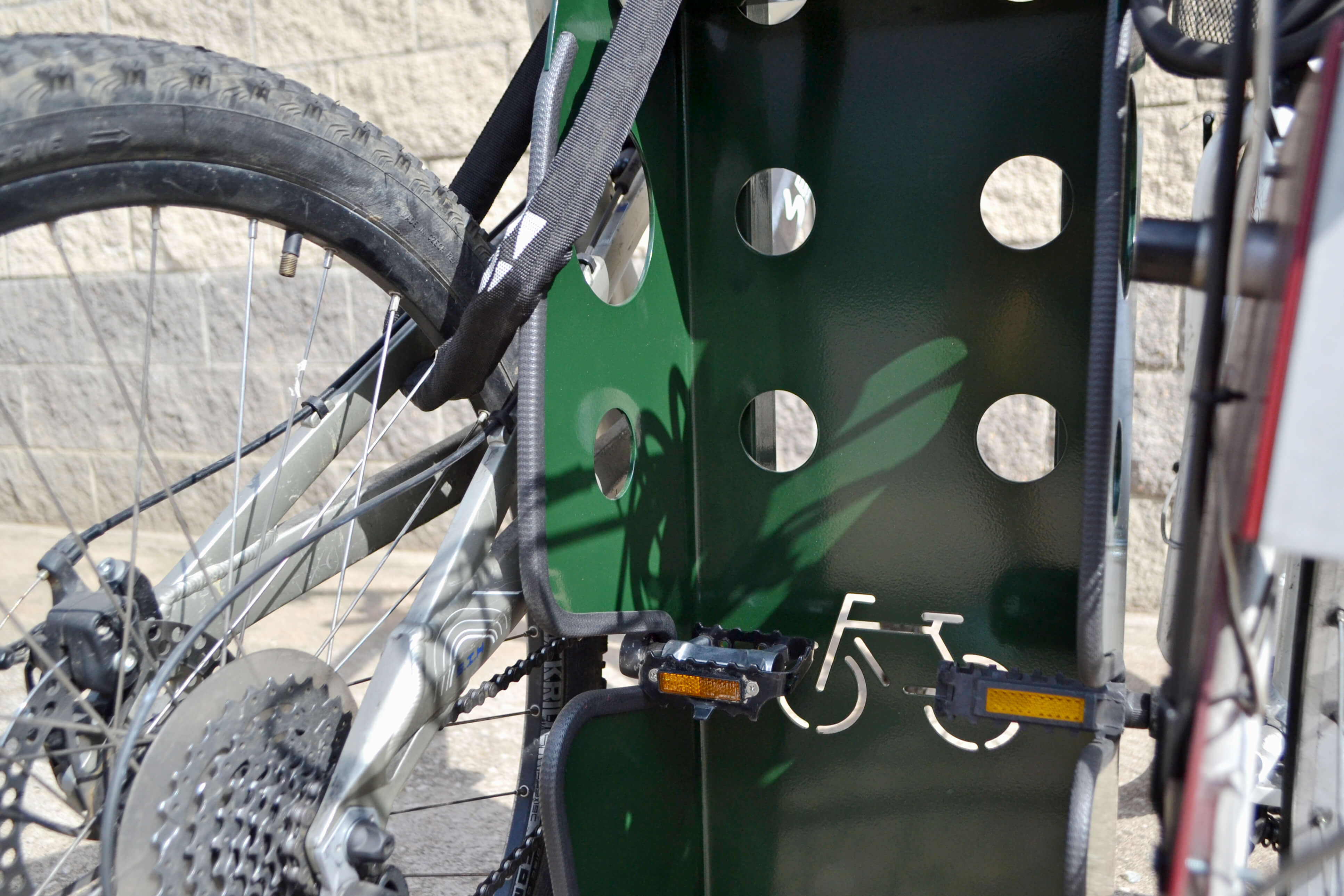 Advantage

Security
With a single lock, the frame and one of the wheels are blocked.

Features


Finishing
Coated with 2 layers: 1st epoxy paint and 2nd polyester paint –QUALICOAT- Painted according to client's specifications. Customize colors.

Installation
Support screw-mounted to the floor (mechanical anchorage).
Technical Data
Download