PC is a new and safe medium for parking bicycles on public roads and in community spaces, following a classic design line.
Once the front wheel is positioned on the support hook, the cable is pulled and it passes between the front wheel until it is placed at the height of the frame and the rear whell, where the padlock is placed by block the bicycle.
With a single padlock it allows to have the bicycle blocked. To take it out it is necessary to remove the padlock and automatically tha cable recedes into the interior of the support.
Gallery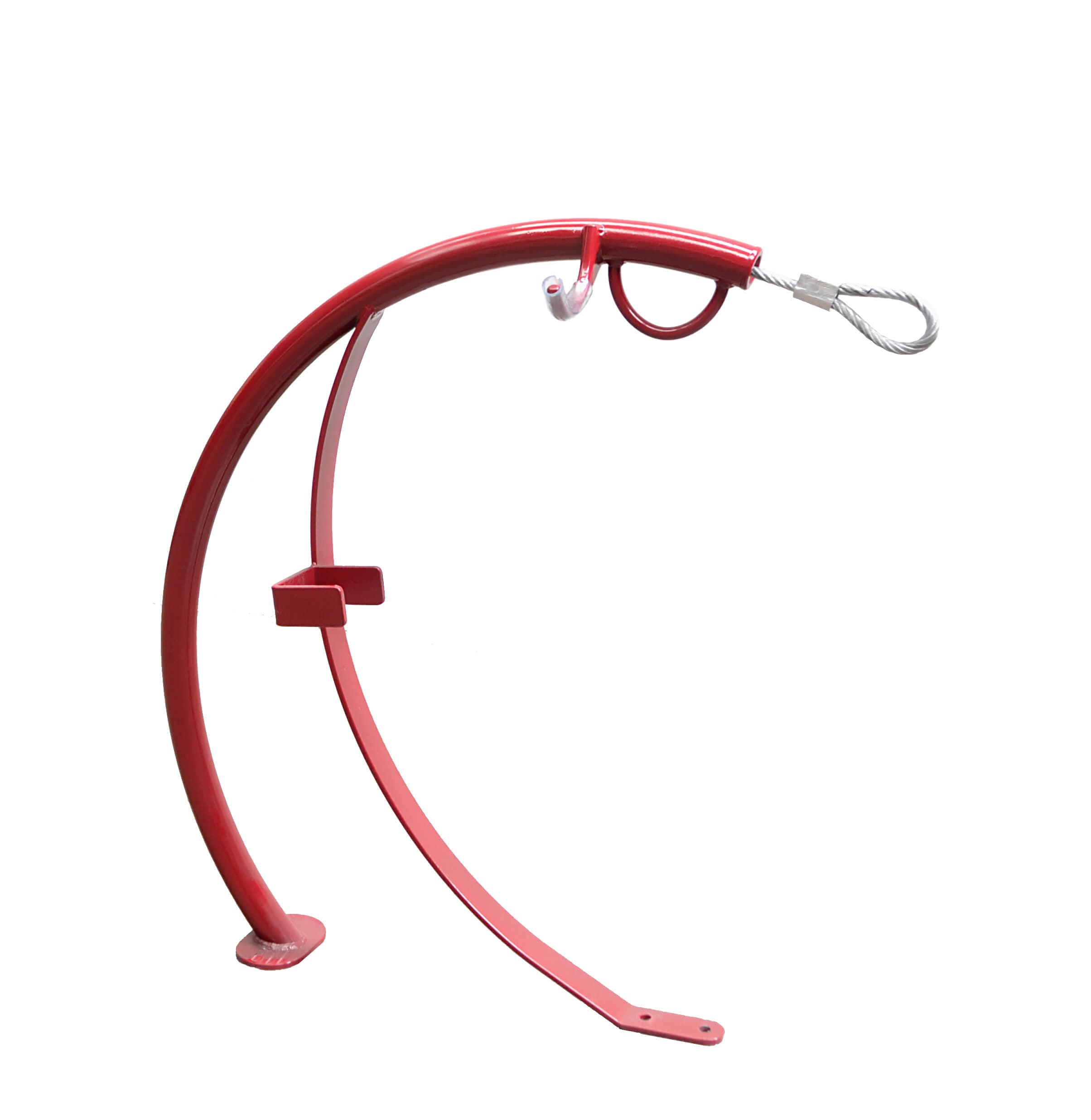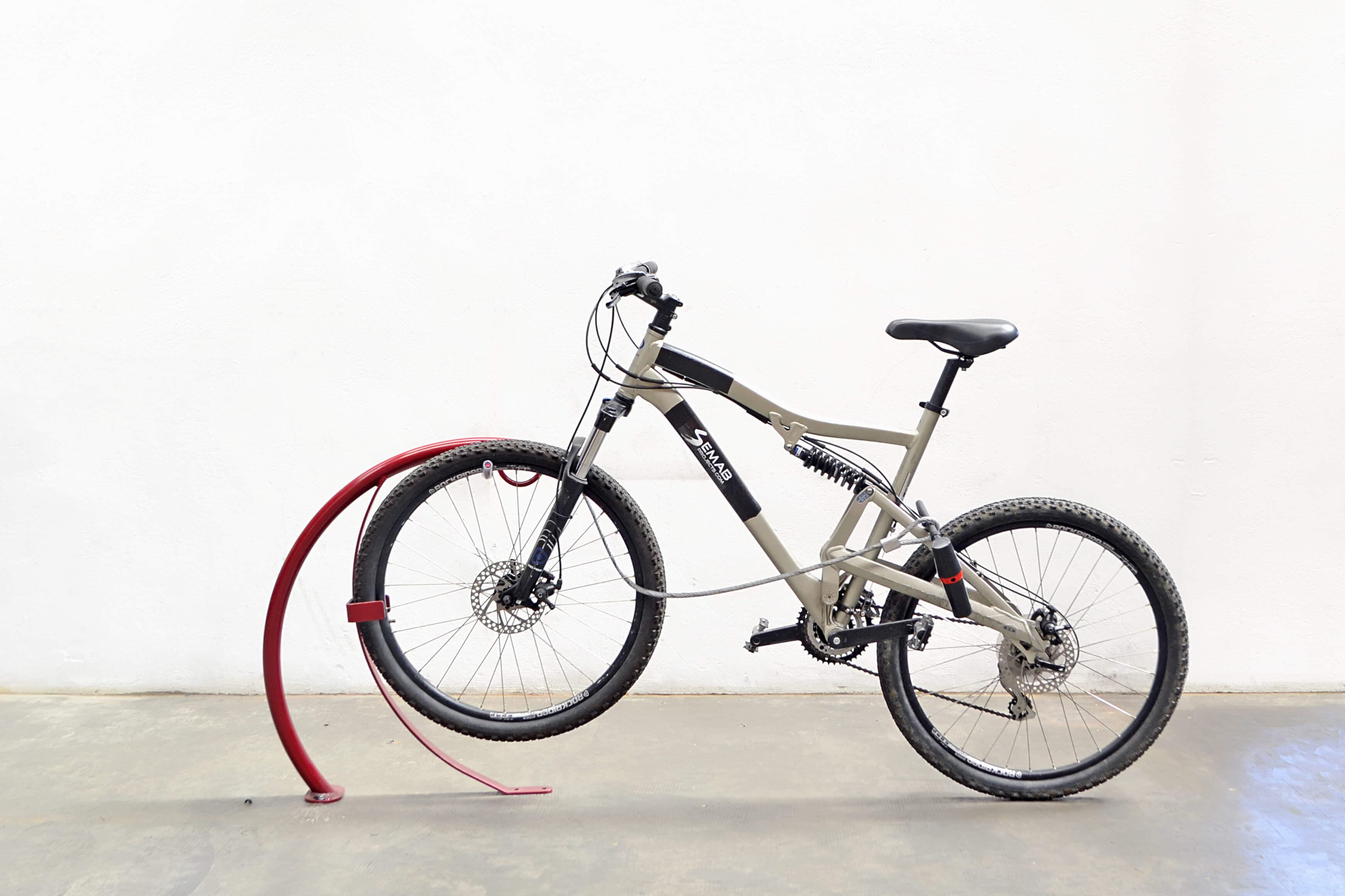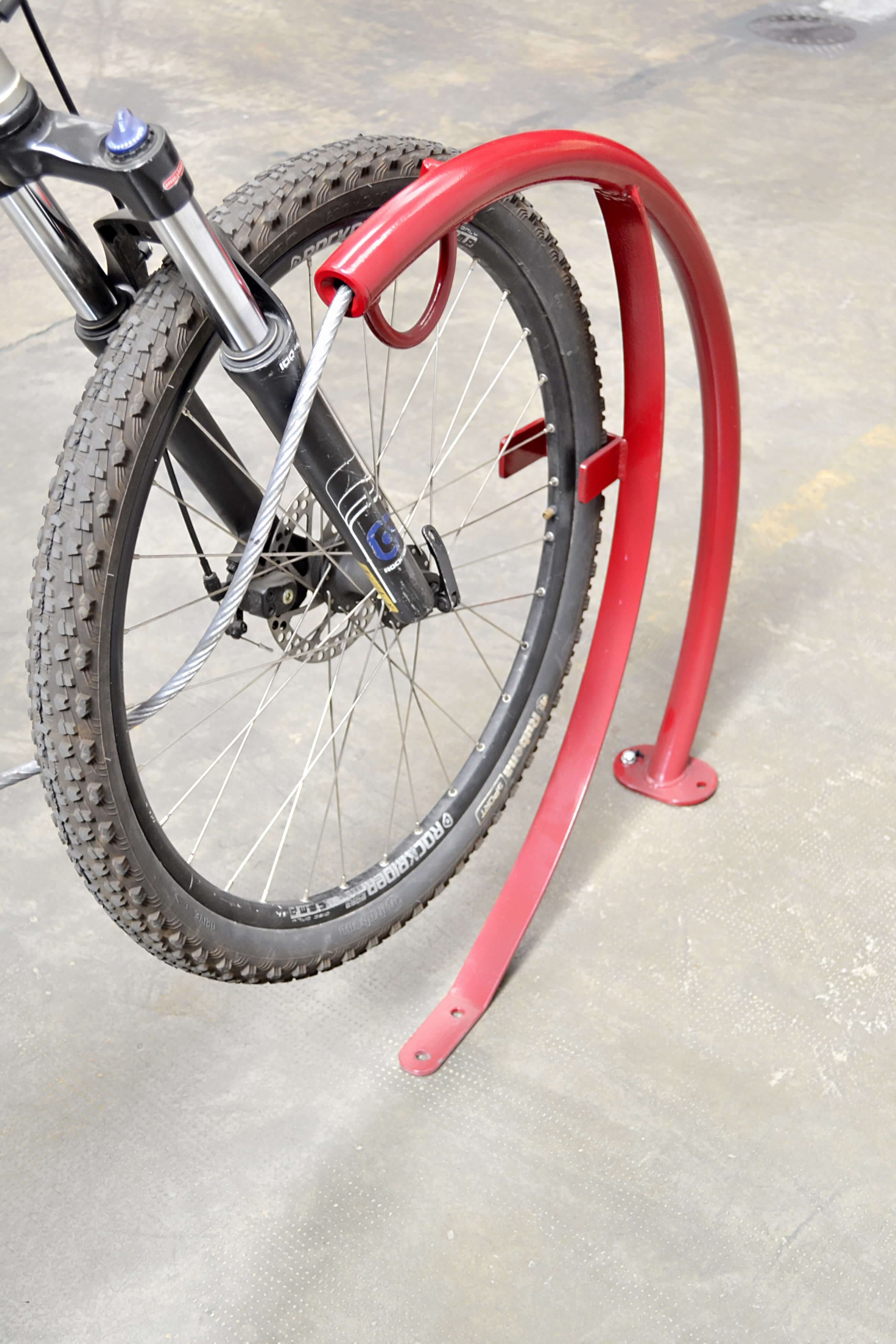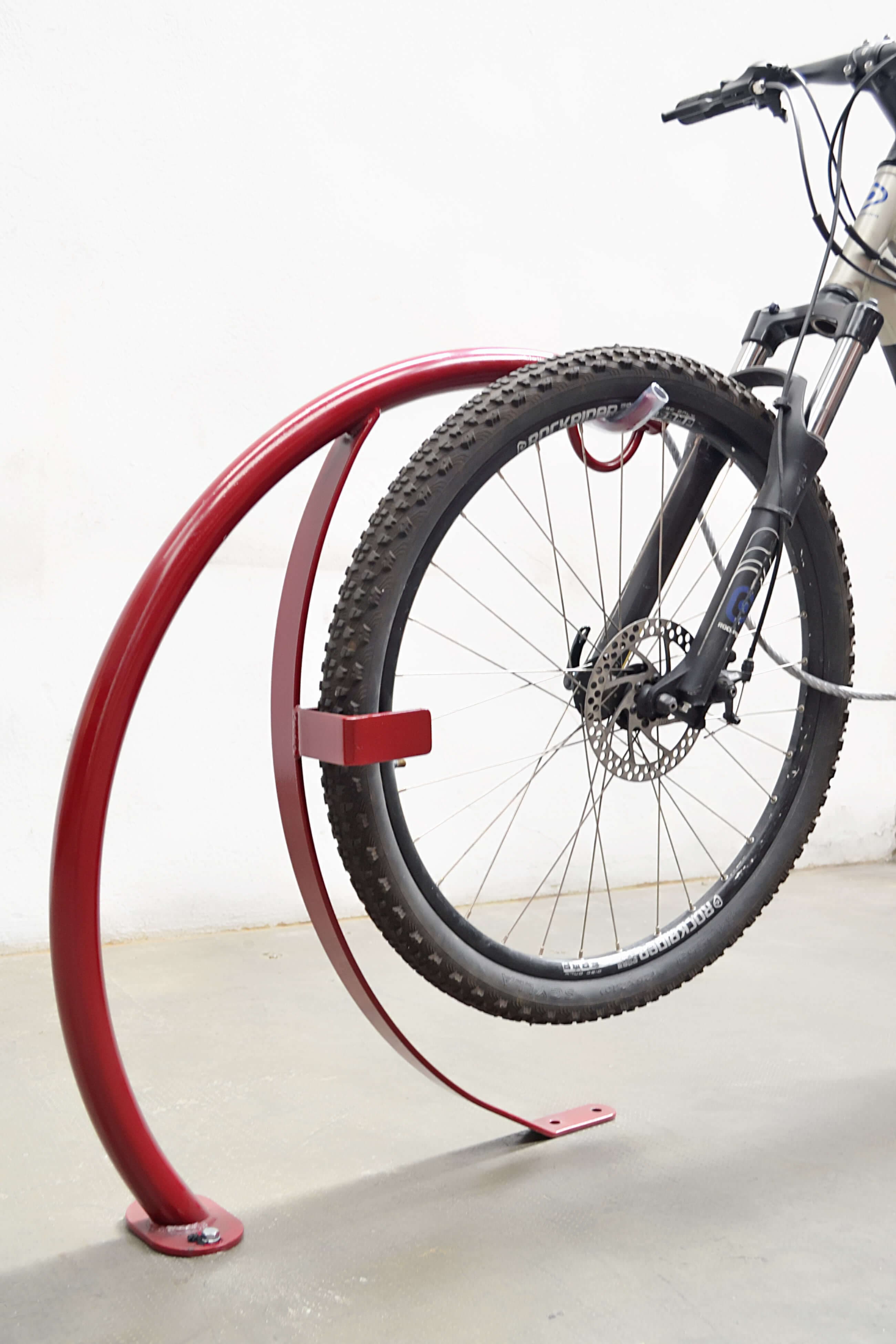 Advantage

Security
Adapts to all bicycles models.

Features


Finishing
Coated with 2 layers: 1st epoxy paint (equal to hot-dip galvanization) and 2nd polyester paint (QUALICOAT the special paint for the outdoor use). Customizable colors.

Installation
Support screw-mounted to the floor (mechanical anchorage).
Technical Data
Download