BIKE-UP V is a new support to park and storage cycles in public and private garages, particulars and community areas, taking up the minimum space.
It includes an automatic mechanism to raise the bike upright with a minimal effort.
Optionally, a swivel mechanism can be adapted and chain integrated in order to make it safer.
Gallery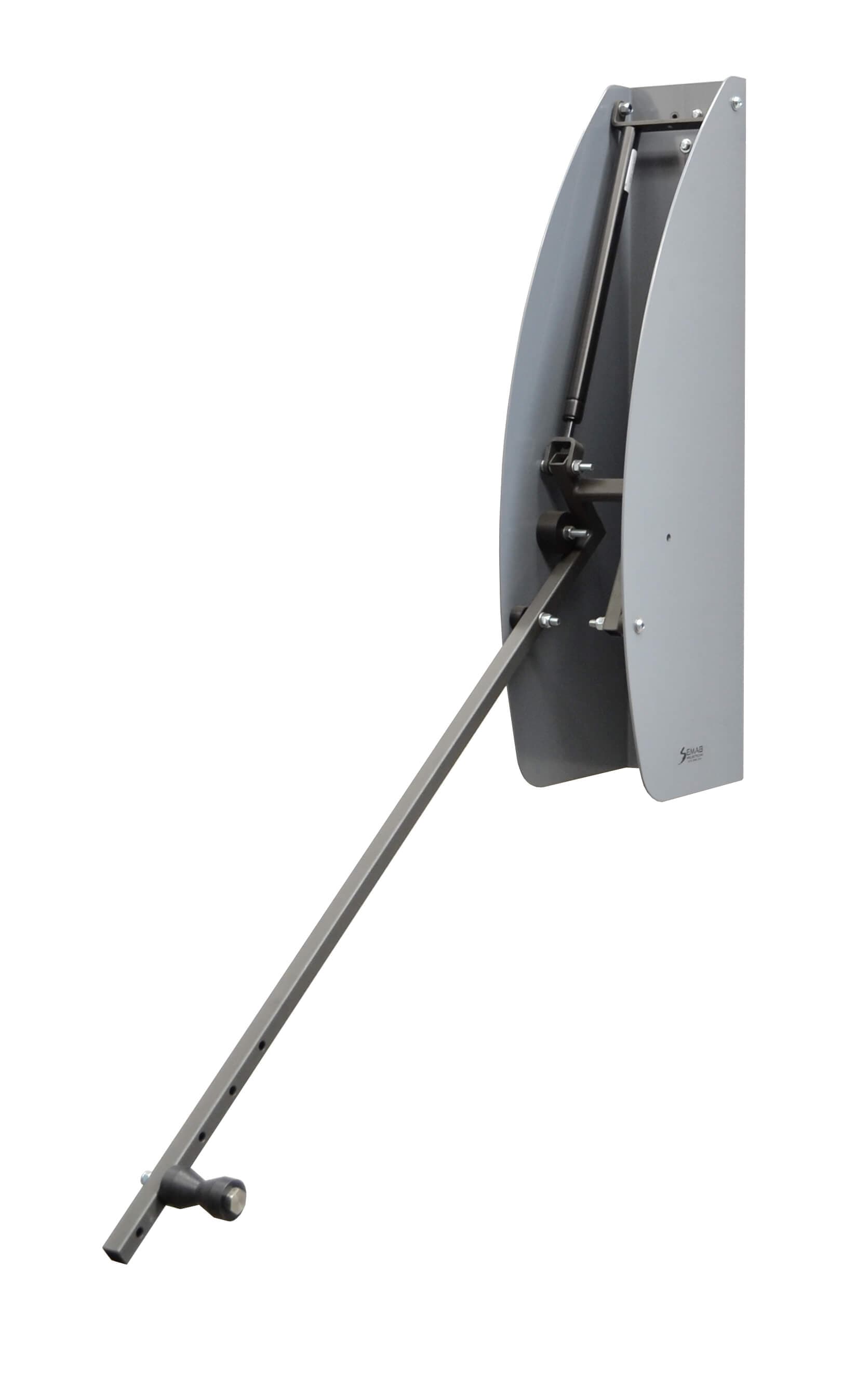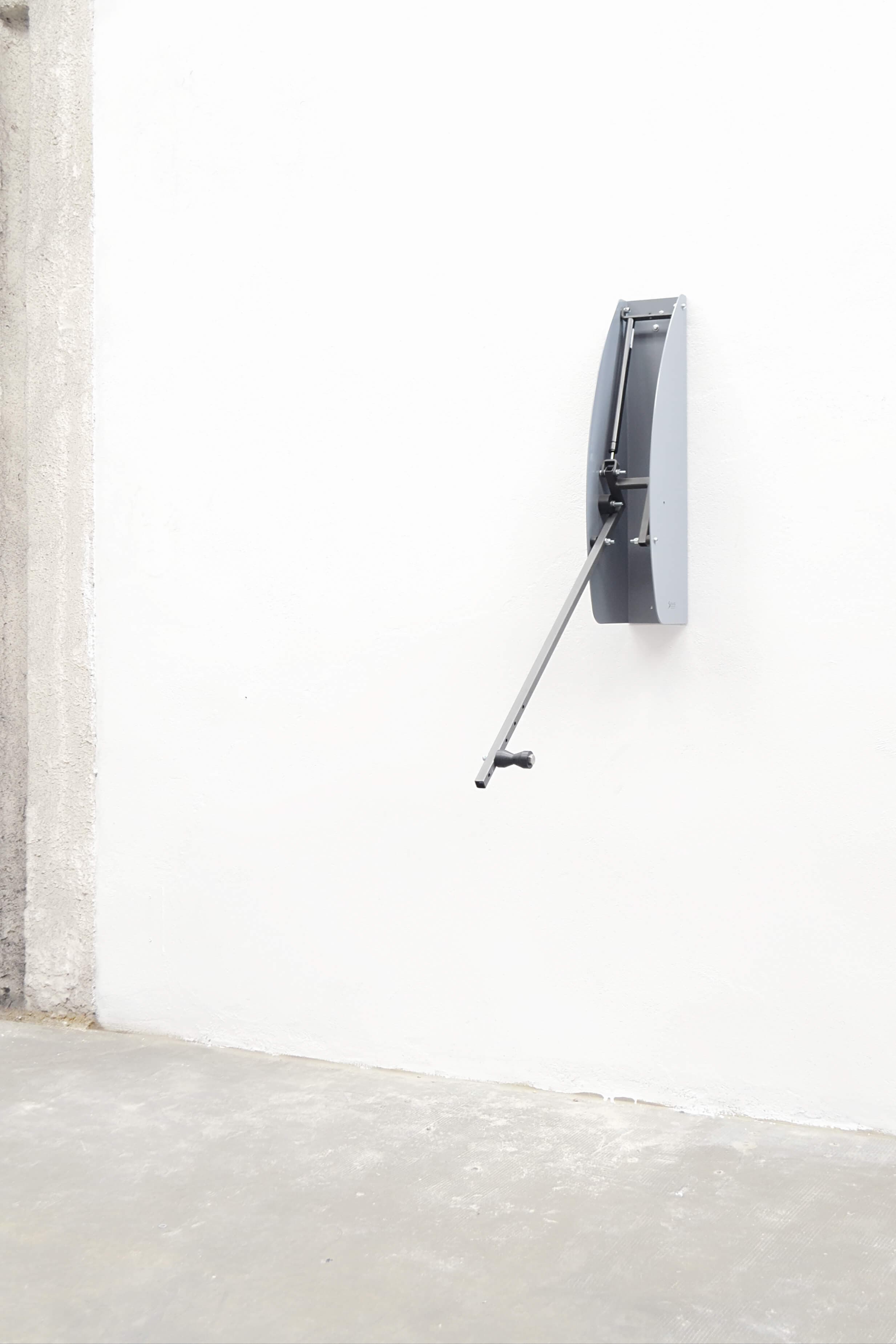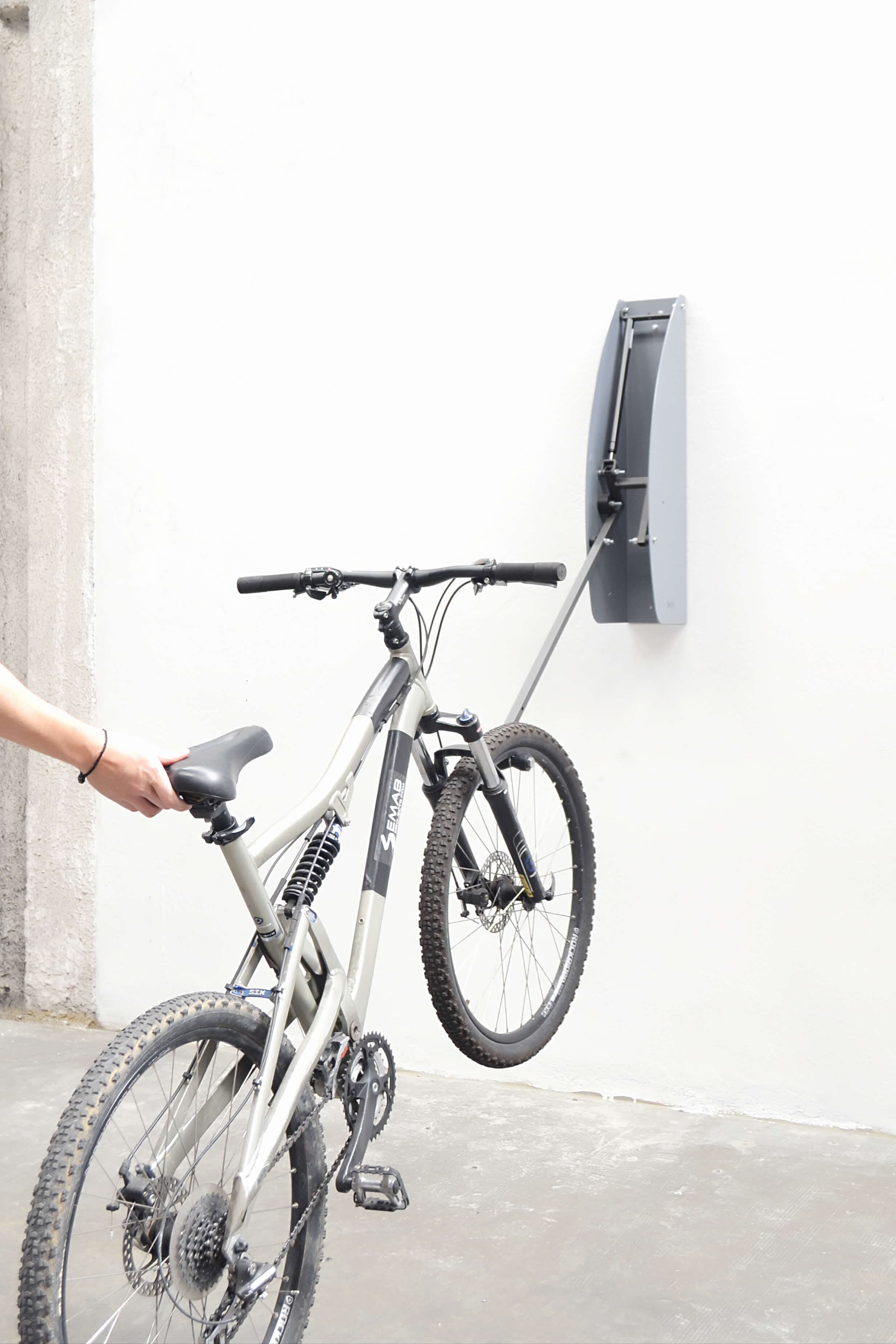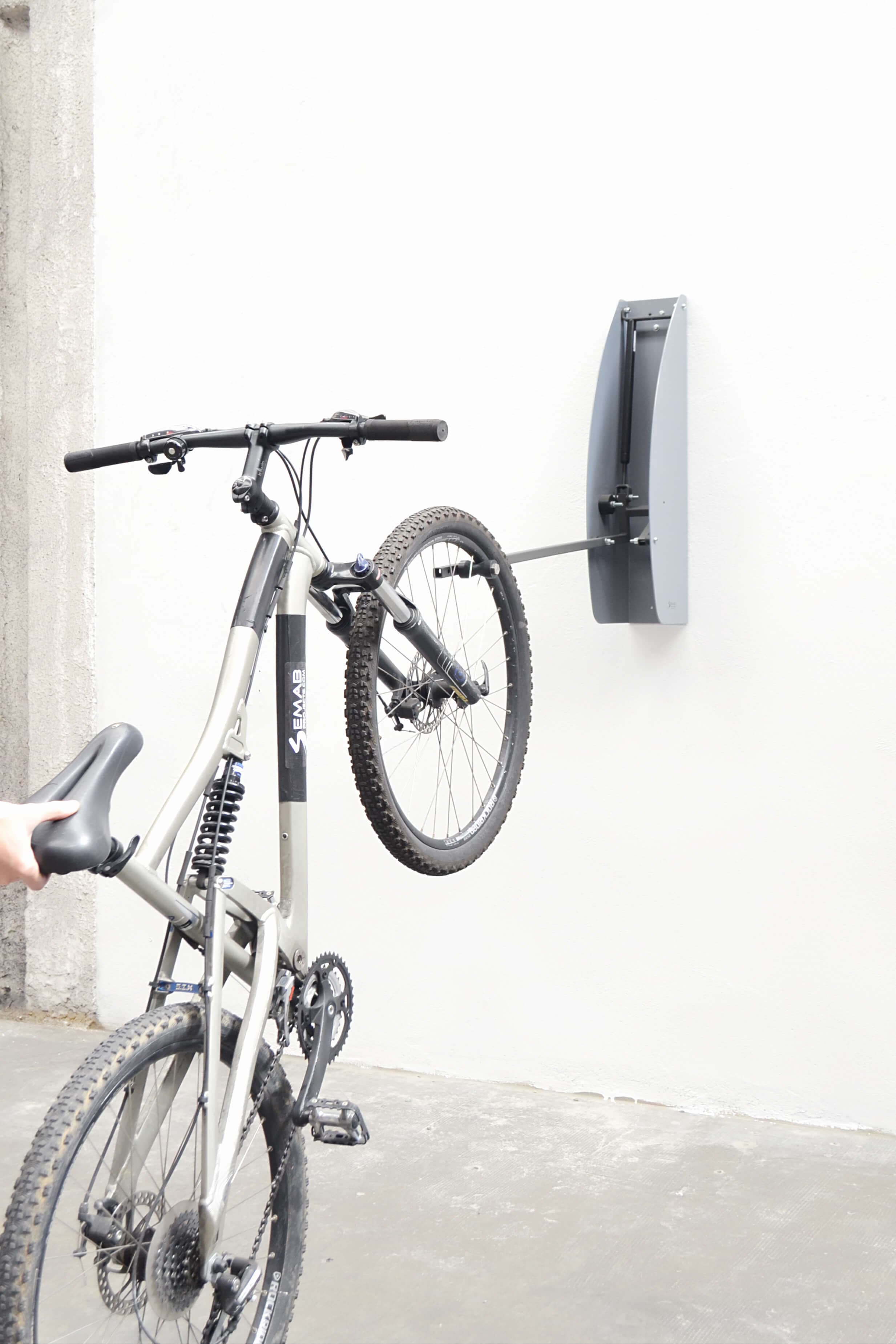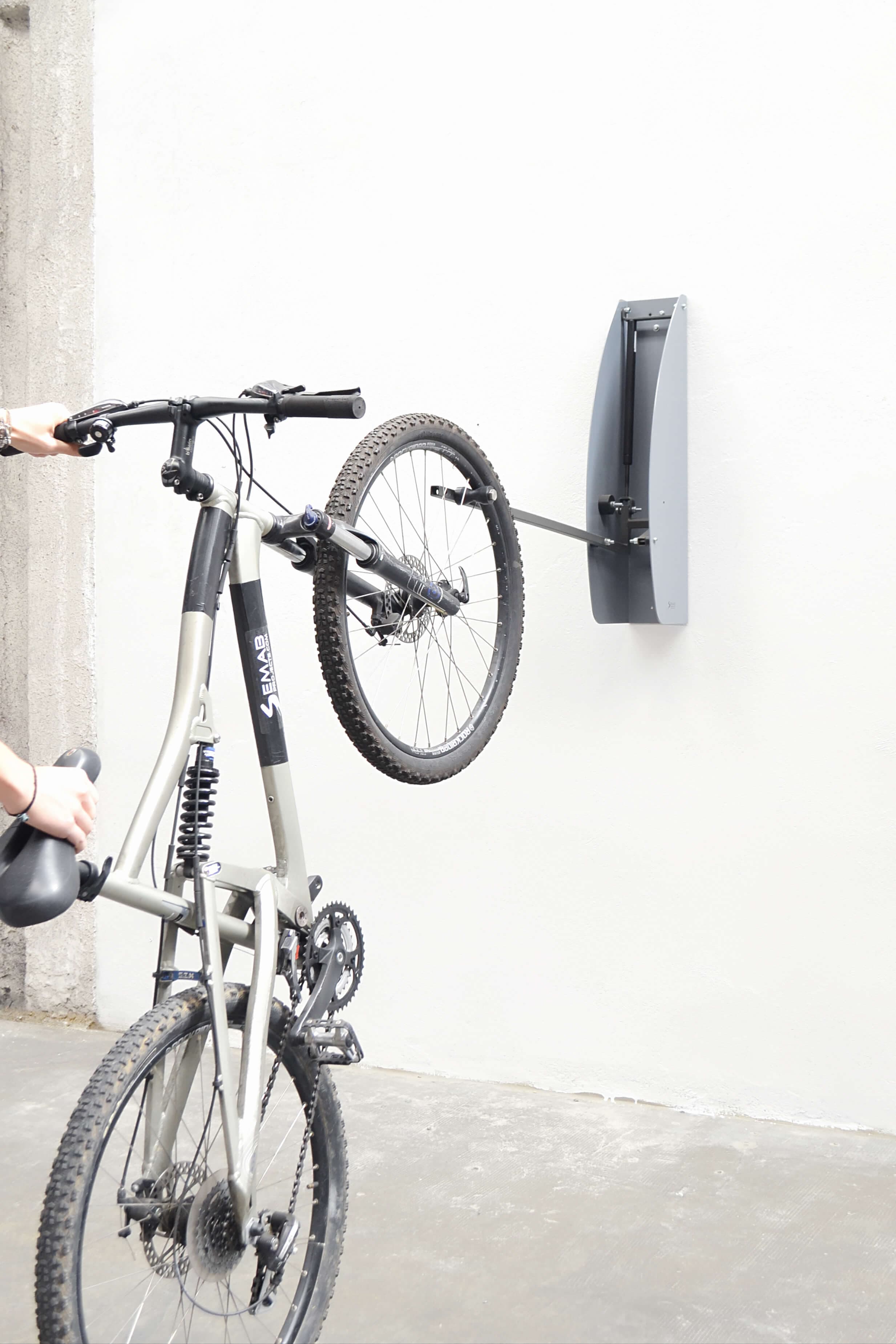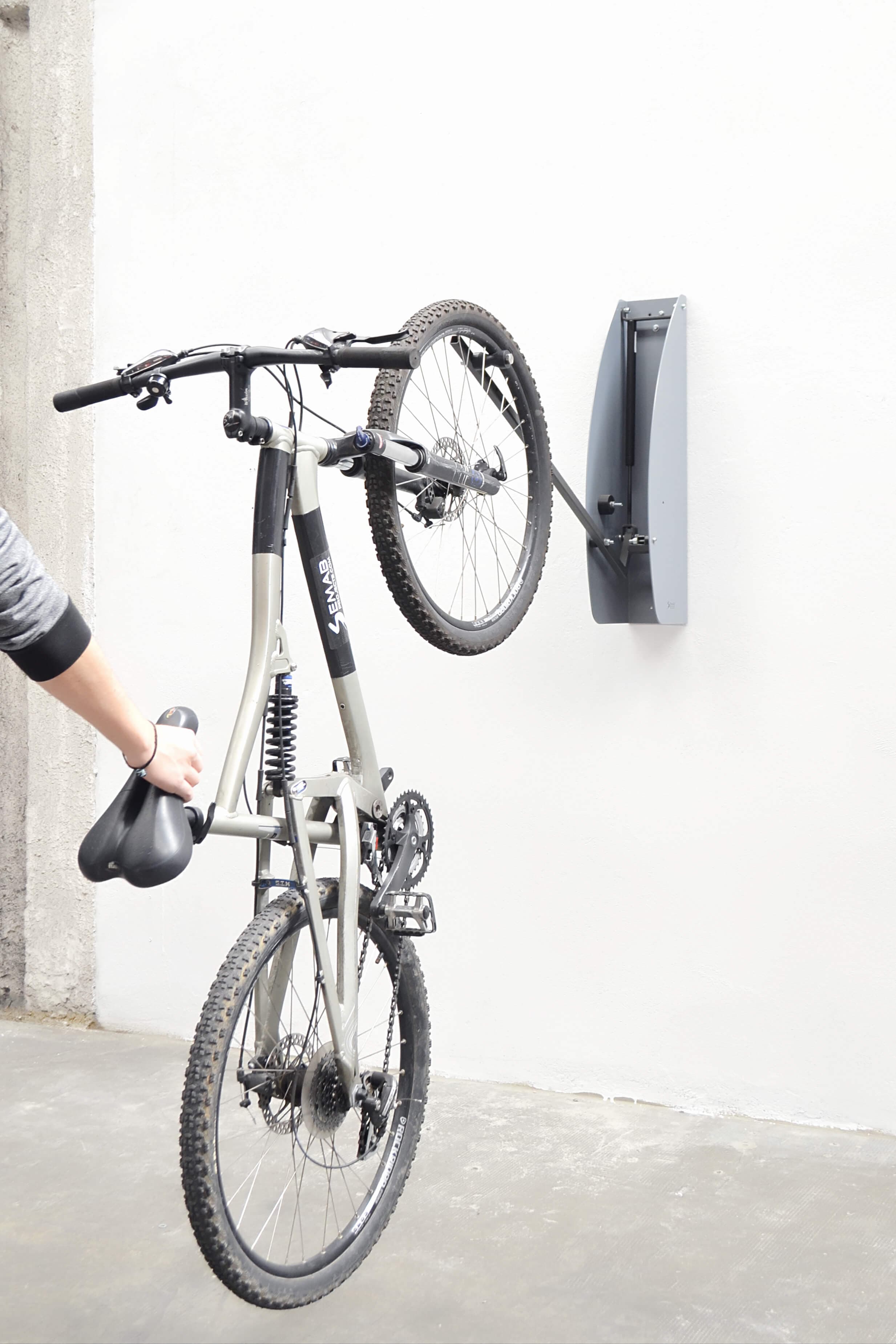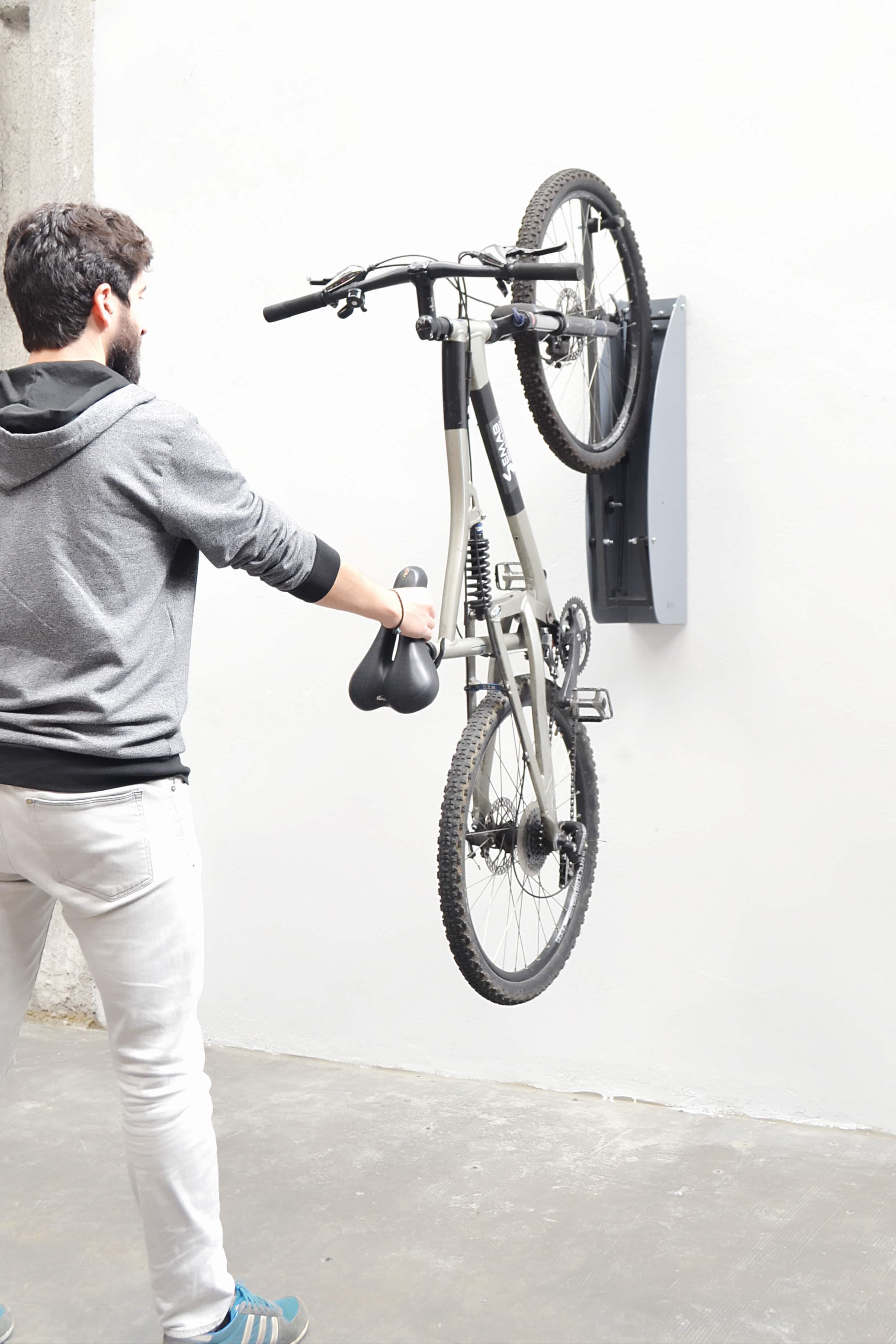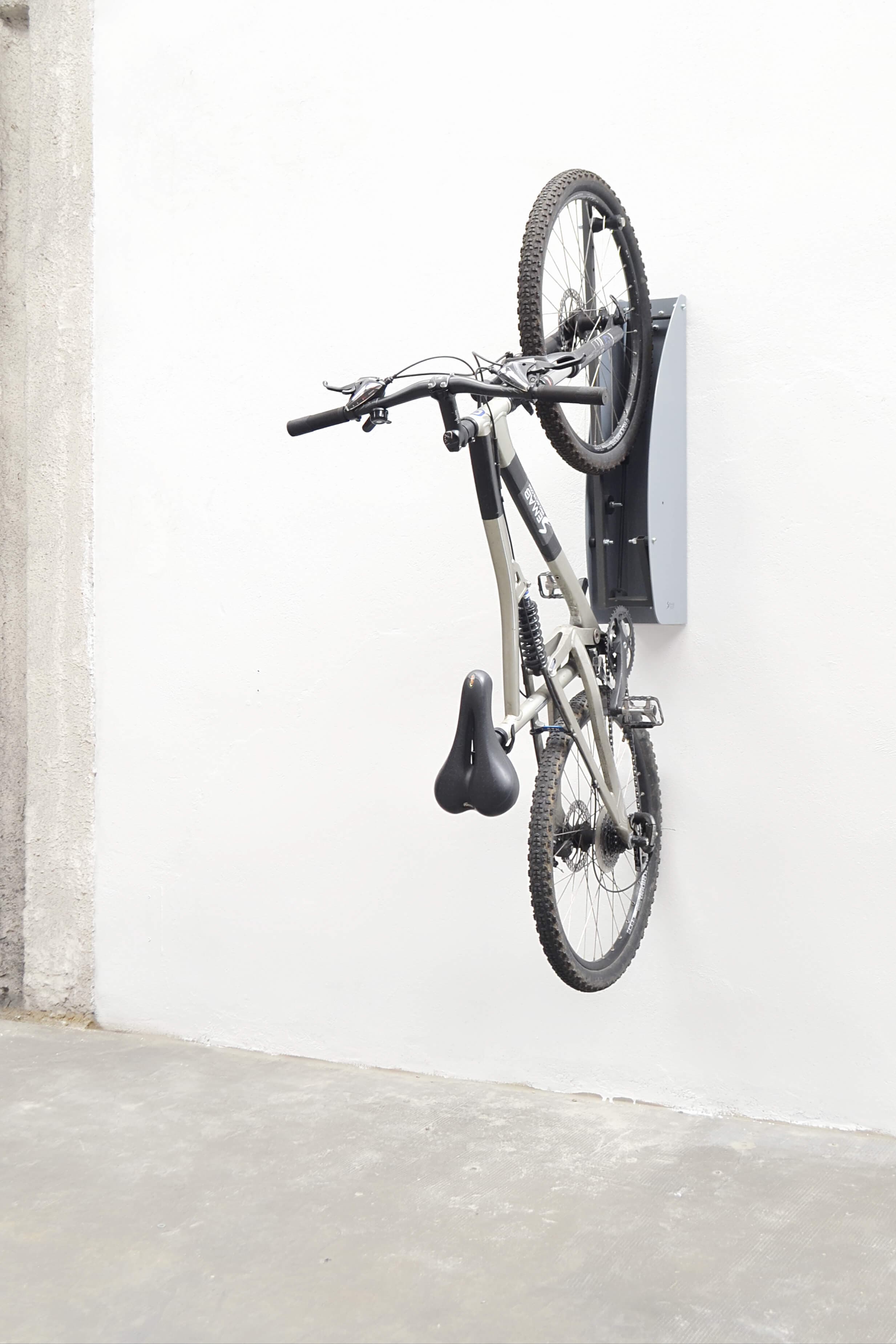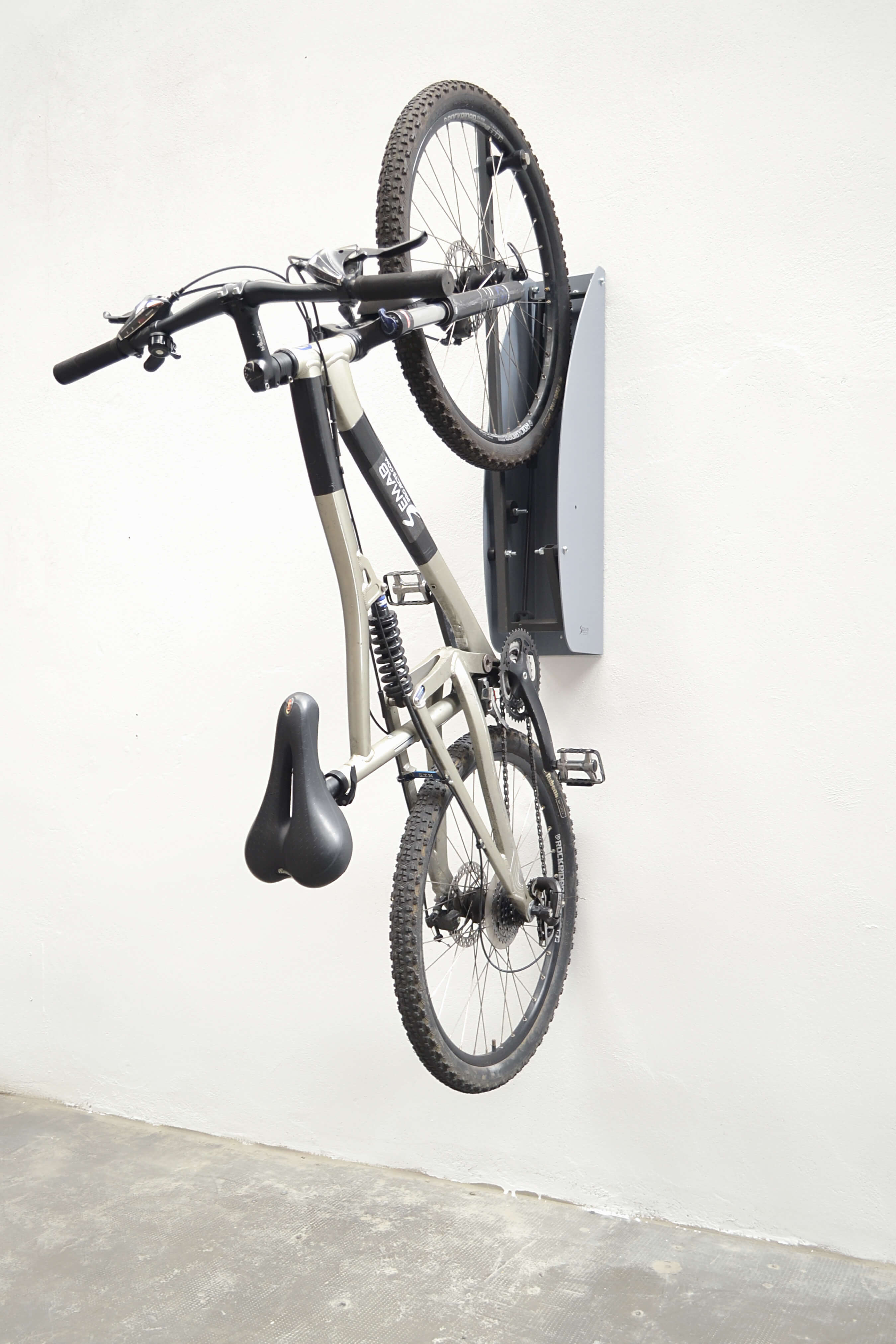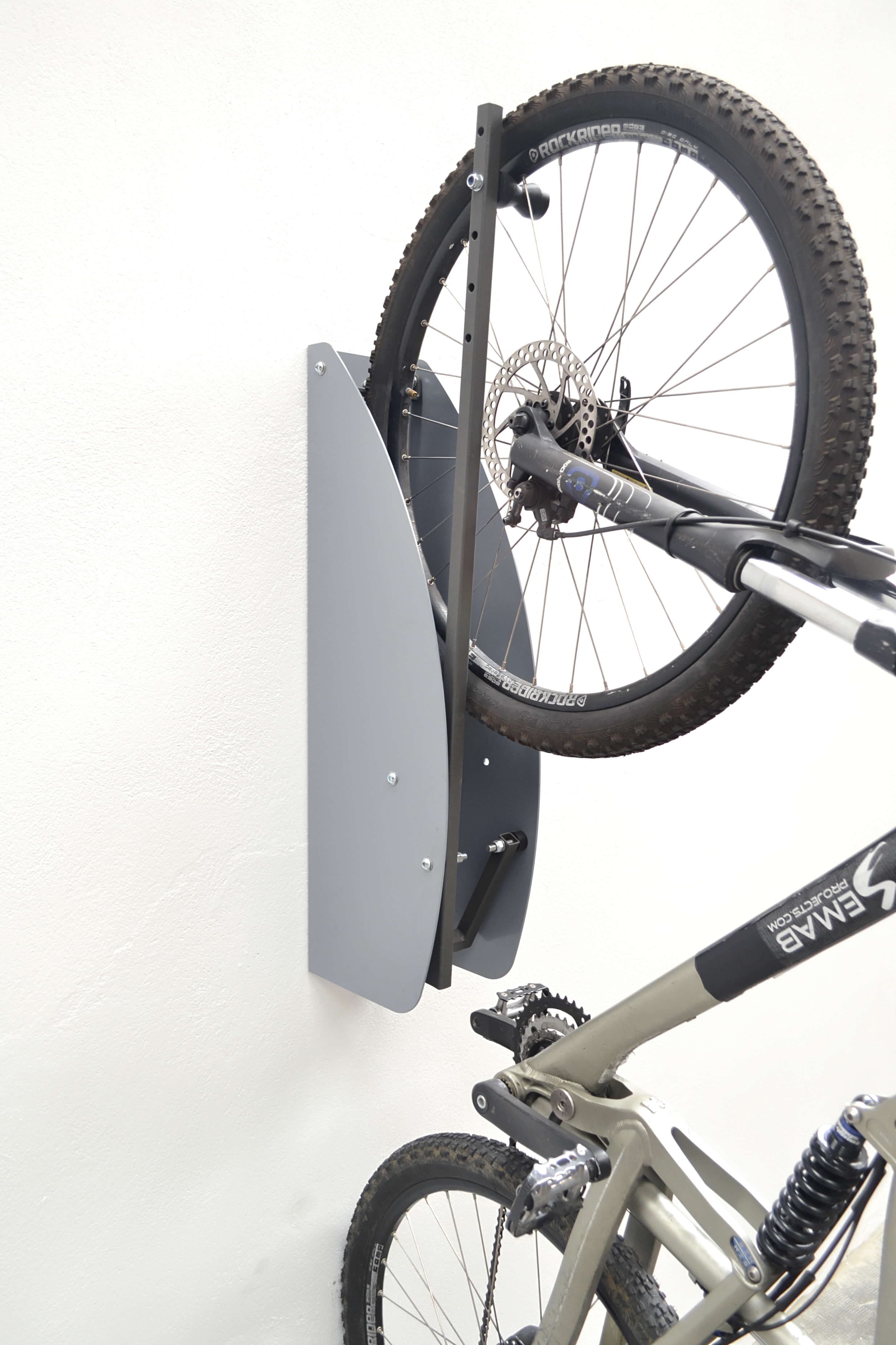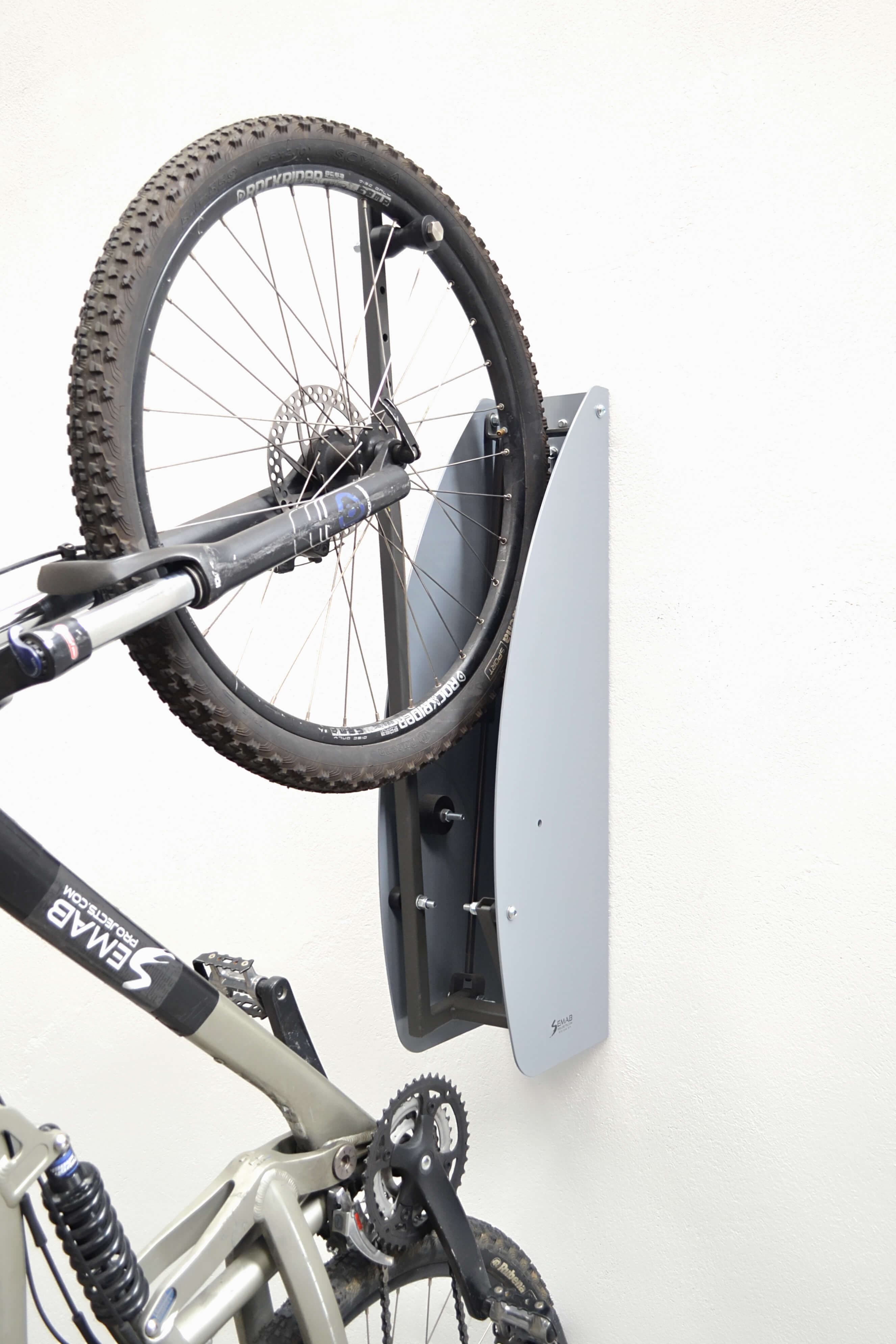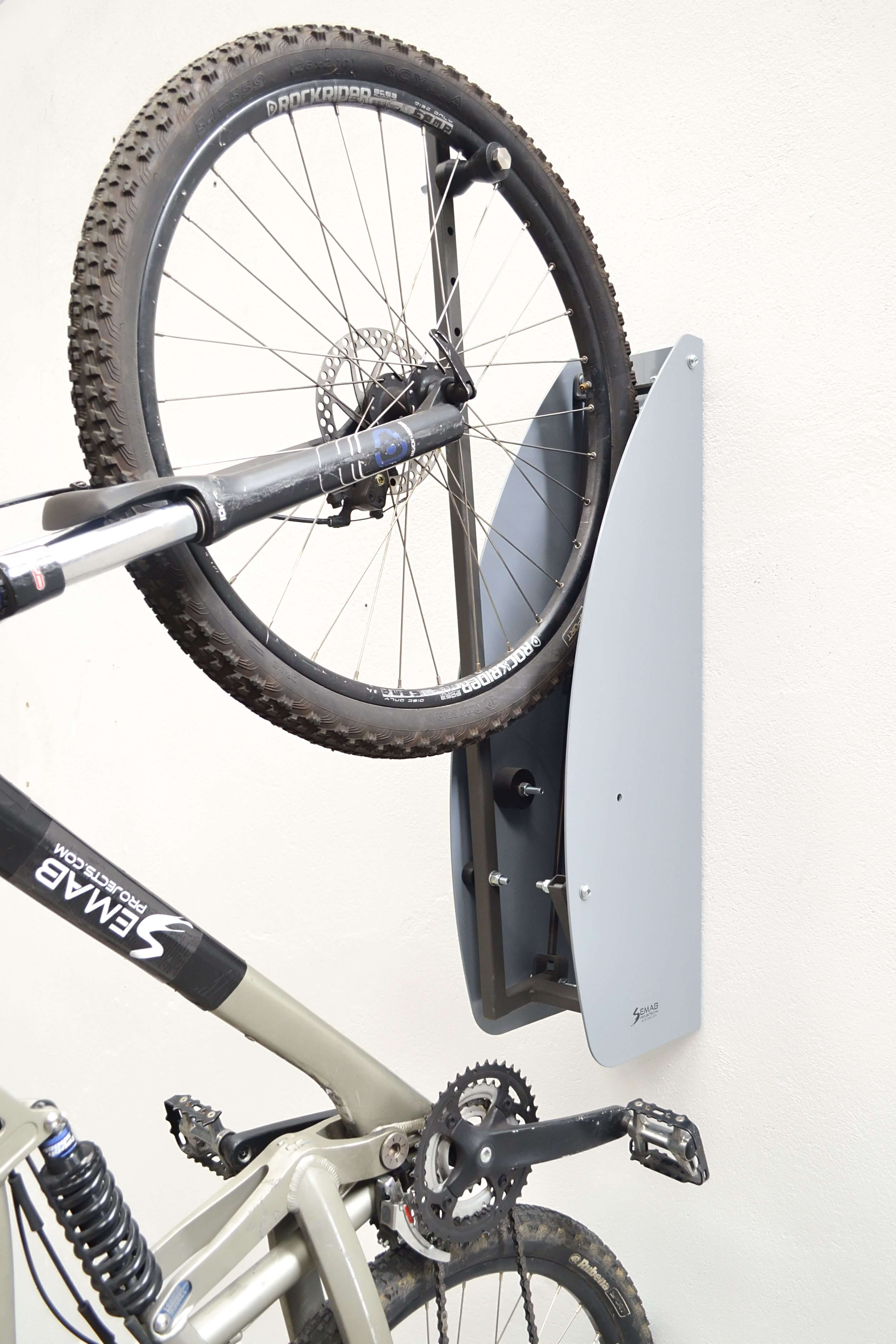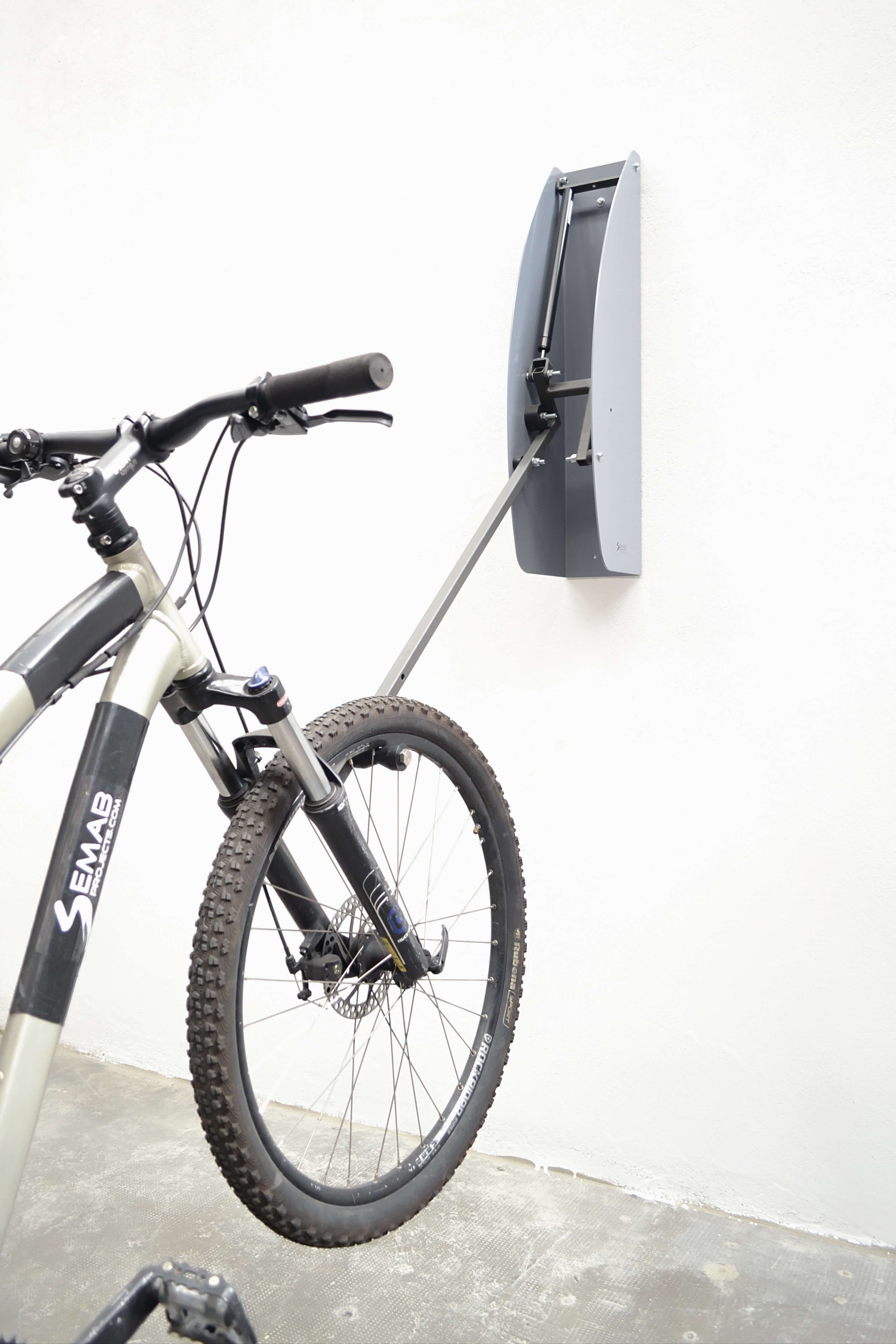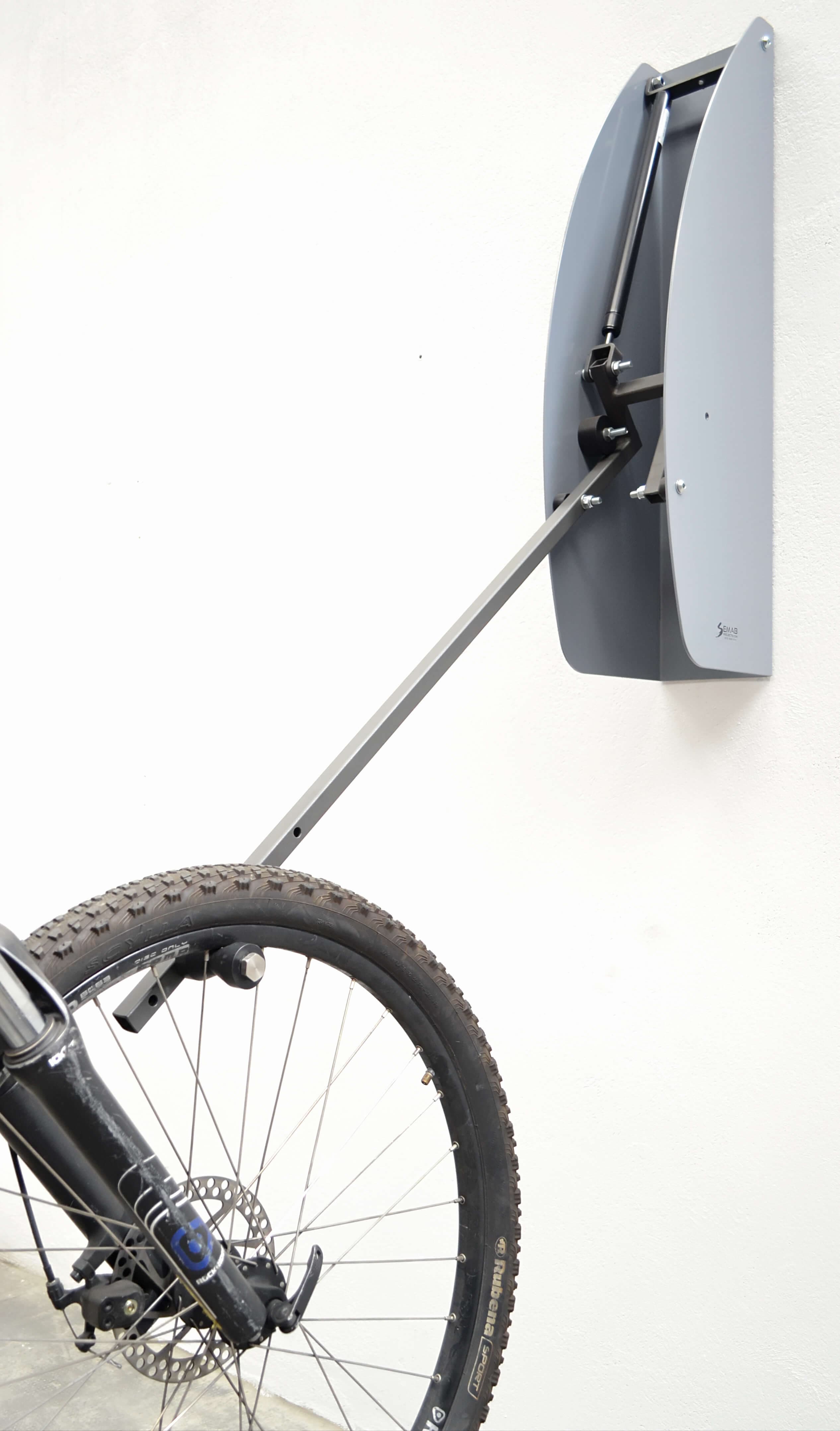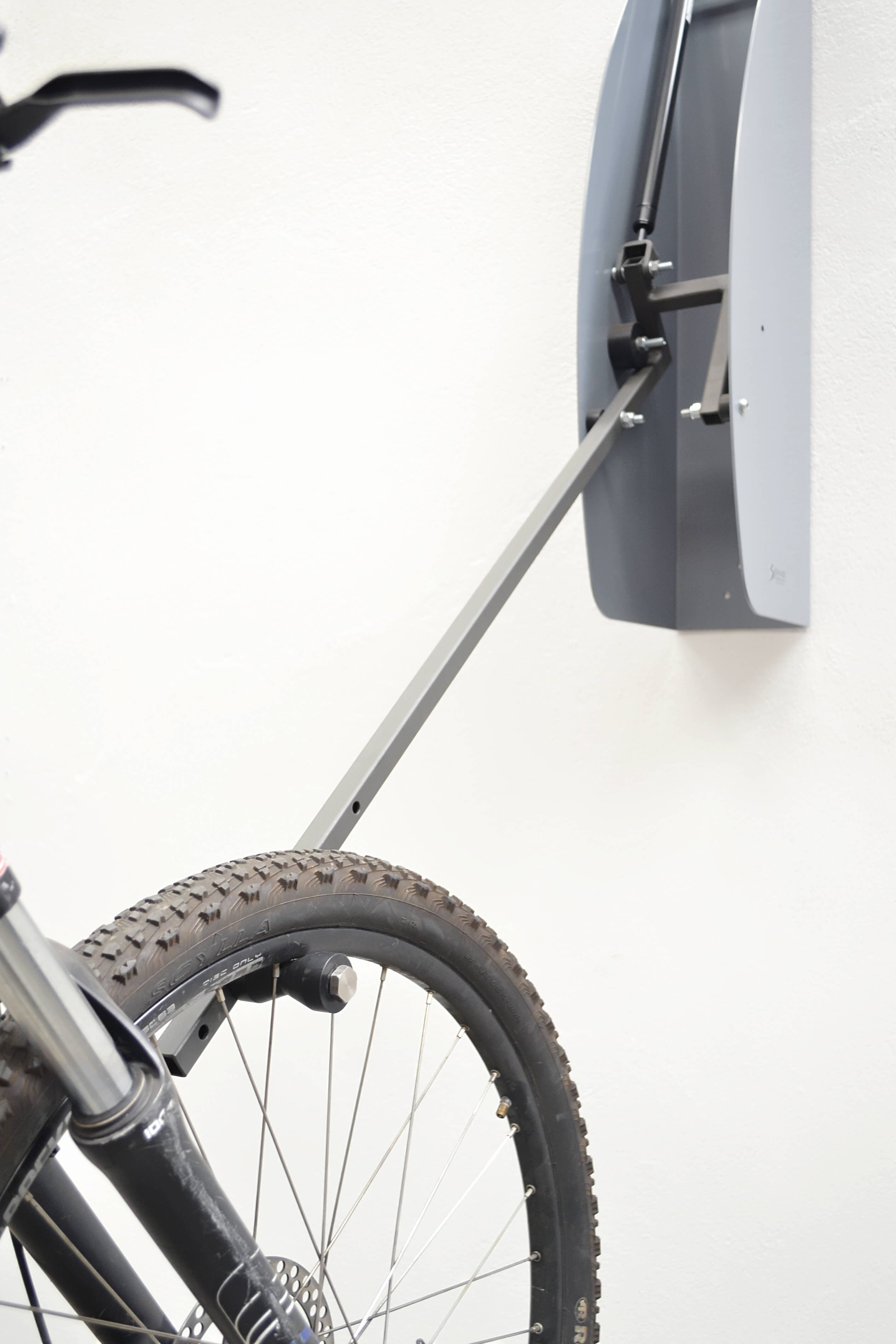 Advantage

Features


Finishing
Coated with 2 layers: 1st epoxy paint (equal to hot-dip galvanization) and 2nd polyester paint (QUALICOAT the special paint for the outdoor use). Customizable colors.

Installation
Support screw-mounted to the wall (mechanical anchorage).
Technical Data
Download